Get a Risk-Free TouchNote Free Trial Without Giving Your Credit Card Info

Do you love sending postcards and gifts to your loved ones? Then you will love a TouchNote free trial. TouchNote is an app-based subscription service that allows customers to send customised cards, postcards, and gifts. The company offers a simple way to find and send cards from the comfort of your home.
Free trials are an enticing way that a company like TouchNote uses to get people to sign up. When signing up you would be required to give your credit card information and as soon as the trial is over, TouchNote will automatically charge it. They are almost certain that you will forget to cancel the free trial on time. If you don't need it then you'll end up paying for a subscription you don't want.
The good news is that there is a way to sign up for a  without giving your credit card information. Here, we'll show you how a DoNotPay virtual credit card allows you to sign up for real trials and not get charged.
Does TouchNote Offer a Free Trial?
Yes. Touchnote offers a  for new members. However, it comes with very few features:
Two free postcards or one greeting card
Free worldwide delivery
Easy free trial cancellation at no extra cost
A free trial is an easy way to get the feel of the service so you can decide whether to stay on or not.
Does the TouchNote Free Trial Automatically Renew Into a Paid Subscription?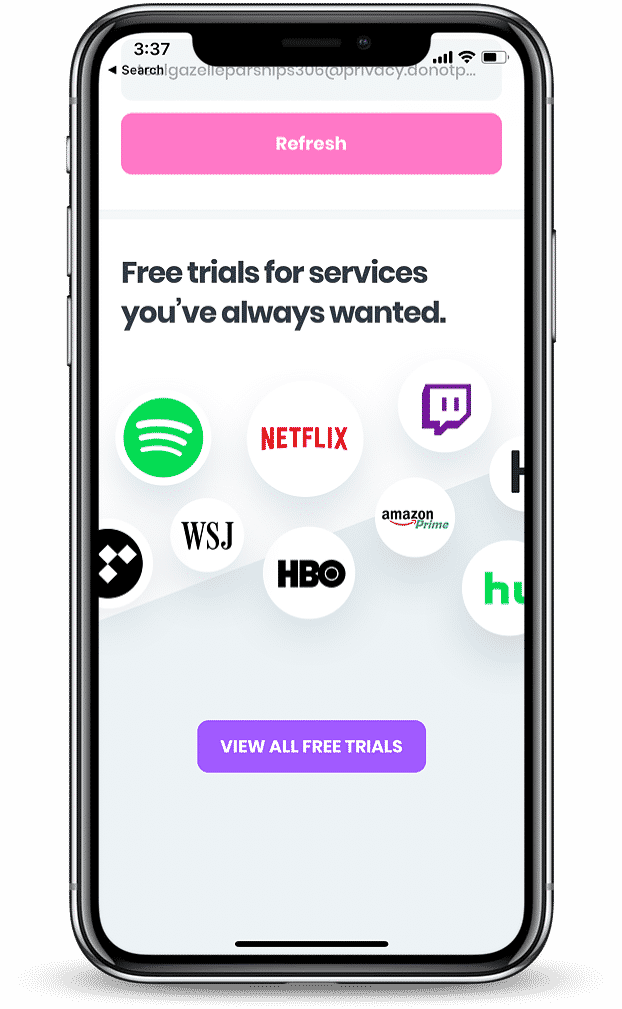 Like many free trials, a TouchNote trial that's not cancelled within the 14-days automatically renews into a paid subscription. Remember as you sign up on TouchNote, you're required to choose a membership plan and leave your payment information.
This makes it easy for the company to deduct fees for the service if the trial is not cancelled on time. The worst part of it is that any charges made on your card are non-refundable and you are forced to keep the membership until its expiry date.
How Much Does the TouchNote Subscription Cost After the Free Trial?
The company offers its customers three paid plans as follows:
Plan
Inclusions
X2 - 2 cards per month £3.99 a monthly

£2 per postcard
2 months roll over for cards
Personalised stamps and artwork

X6 - 6 cards per month at £8.33 monthly

£1.39 per postcard
6 months roll over for cards
Personalised stamps and artwork

Pay as you go

£2.60 per postcard
A minimum pack of 5 cards
Limited designs and features
Avoid Automatic Renewal With DoNotPay Virtual Card
If you love free trials then you also know how easily you can forget to cancel on time. If this happens to you, then you may end up paying for a service you don't want. To avoid losing money to TouchNote after the free trial is over, DoNotPay has created a virtual credit card that allows you to sign up for a free trial with no worry.
Here's how it works:
DoNotPay generates a random number and credit card information that you can use to subscribe to the TouchNote service
Once the free trial ends, you're unsubscribed automatically because there is no money on the card
Here are some things to keep in mind about the virtual card:
The card helps you to eliminate any unwanted charges on a free trial subscription
You can only use the card once
The card gets deactivated after use
You can't use the card to make purchases
Use the DoNotPay virtual card to get free trials for:
What Else Can DoNotPay Do?

Helping you get free trials without getting charged is only one of the things we can help you with. You can open DoNotPay on your browser, to find tons of features that can help you with issues such as:
With DoNotPay's virtual credit card, you can sign up for free trials and need not worry about cancelling them on time. So, try us today and enjoy your stress-free TouchNote free trial.