Start Your Toucan Box Free Trial With a Virtual Credit Card
We all love free trials, and companies know that. Unfortunately, most companies that give free trials ask for your credit card number. The companies hope that you will forget to cancel your subscription at the end of the free trial.
And true to word, most people fail to cancel the free trial, and the company automatically starts to charge your credit card. An app like DoNotPay can help you sign up for free trials using a virtual credit card and avoid getting charged. Find out how to sign up for the toucanBox free trial without giving your credit card details or paying.
Does toucanBox Offer Free Trials?
toucanBox is a subscription service that offers monthly craft boxes for children aged 3-8. Each toucanBox comes with materials a child needs to make two types of crafts, colourful and child-friendly instructions, plus a toucanBox magazine with activities, a sheet with stickers, and a collectible. The box comes with your child's name and is small enough to fit in a letterbox.
toucanBox offers a free trial. The first free box is free, and you can pay for subsequent ones if you want. The free trial lasts only the first month, and you have to pay to receive the second box. The first free pack comes with fewer items than the paid pack. It comes with three small bags of beads, six pipe cleaners, and a six-page booklet.
After you receive the first free trial and would like to continue, toucanBox offers subscription options. You can log into your account, customise your child's craft box bundle, and pick a monthly plan. You can choose between four programs:
Monthly
3-month
6-month
12-month
After that, you can fill up your billing details and the box recipient.
How Can I Get a toucanBox Free Trial?
If you want to try out the toucanBox free trial, you can:
Go to their home page and click on "Get Started."
Choose two preferred craft projects
Fill out the necessary information
You need to give them your credit card details if you opt for a continuous subscription.
Does the toucanBox Free Trial Automatically Renew into a Paid Subscription?
Yes. The free trial automatically starts charging your account if you opt for a continuous subscription. To cancel deliveries in the monthly subscription:
Go to your account, log in and go to the "Manage Subscriptions Page."
Select the "Cancel" option
Follow the instructions to cancel more orders. If you had already paid for the following order, that box would be the final one you receive
You cannot cancel in the middle of the subscription. If your already paid-for subscription is mid-term, toucanBox will still deliver the orders until the subscription expires. If you cancel mid-term, they will not deliver or charge the next month but will deliver the month already paid for.
Once they charge your credit card, it isn't easy to get your money back from toucanBox. You can try to get a chargeback from your bank, but it might not work as the bank might ask you for documentation you might not have. The bank may also impose a fee that you must pay, and you have no guarantee your bank will follow up on the issue, making it all the more frustrating.
Avoid Automatic Renewal With DoNotPay Virtual Credit Card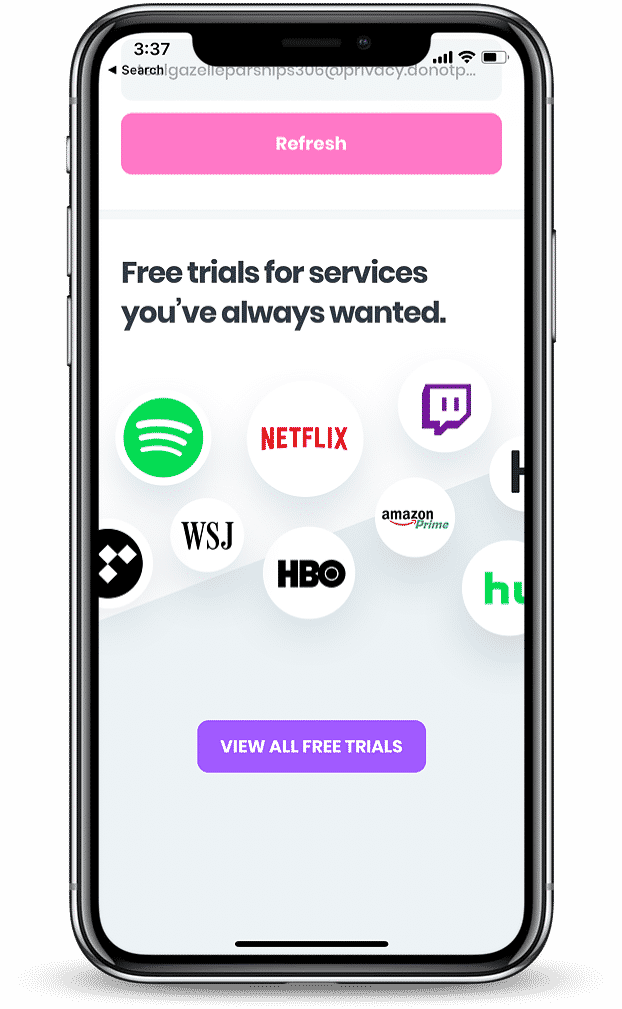 Most people sign up for free trials and continue paying for unnecessary services. This problem often happens because these services ask for your credit card number when you sign up. When you do not cancel the free trial, your problems start there.
Remember the credit card details you signed up with? The service company takes it as a go-ahead to charge your card. You might pay for services you don't need for a while before realising it. Stopping these charges is simple–sign up with DoNotPay's Virtual Credit Card!
The virtual credit card concept is pretty simple and fabulous. A virtual credit card is a unique and randomly generated card number that you can use for signing up for free trials. The virtual credit card connects to your actual credit card but has "fake" credit card information such as a random virtual card number, expiration date, and CVV.
The virtual credit card lets you sign up without revealing your banking details. You can tie your virtual credit card (VCC) to one vendor. You can also set a maximum limit to ensure services do not charge the card on services you don't need.
How Much Does toucanBox Cost After the Trial?
You have several options after the free trial if you decide to subscribe to the toucanBox delivery. You can also choose to make a gift subscription.
| | |
| --- | --- |
| Membership Plan | Amount |
| Petite | £10.95 + 2.95 postage |
| Grand (Monthly) | £9.99 + 2.95 postage |
| Super (monthly) | £16.95 + 2.95 postage |
Gift Subscription is also possible, and you can choose to gift a child for 3, 6, or 12 months
| | |
| --- | --- |
| Gift Plan | Amount |
| 3-month | £39 |
| 6-month | £72 |
| 12-month | £131 |
How to Get Free Trials Using DoNotPay
To get free trials using DoNotPay:
Search "Free trial" on DoNotPay and enter the company you want a free trial for.
DoNotPay will automatically generate a virtual credit card for you to use for that merchant. Copy the card details shown on the screen.
Use this card to sign up for your free trial and enjoy a free trial without worrying about charges!
Note that the card gets deactivated after one use and is not reusable. Since the cards are U.S-based, you can only use them for services or companies that accept U.S-based cards.
You can access the following with a DoNotPay virtual credit card:
Other Ways DoNotPay Can Help

Open DoNotPay in your web browser, and find various ways DoNotPay Can help, such as:
DoNotPay can help you solve hundreds of challenging and time-consuming issues. Try it today!