How to Get a Total Gym Free Trial Without Using Your Credit Card

When it comes to working out, the pressure to be disciplined and maintain the routine that works best for you is stressful enough. You shouldn't have to worry about losing money testing out gym after gym until you find the perfect fit. That's why brings the gym directly to you. With Chuck Norris-approved equipment along with kits and DVDs to get you started, you can get your adrenaline pumping by working out from the comfort of your home.
Not sure if the product is right for you? Let's look at how a Total Gym free trial can help you decide whether you want to test out TG's products or look at other options.
Does Total Gym Offer Free Trials?
Like many at-home products, . However, the company does provide a 30-day satisfaction guarantee or you receive your money back, minus shipping and handling of course.
By offering a 30-day guarantee, you can test out your equipment, utilise the kits and DVDs, and determine which workout you like the most. If you feel that you're unhappy with the equipment or you don't use it enough, you can return it so long it's within 30 days of receiving things. With this 30-day guarantee, you will need to make an initial payment to receive your equipment.
What Benefits Does Total Gym Offer?
Exercise is an important activity to maintain general health. With Total Gym, you can improve your workout regime to fit your daily or weekly schedule as it changes. This can reduce stress and keep you focused on maintaining a balanced routine for all of your exercise goals.
Benefits of using Total Gym products include:
Increased stamina and endurance
Improvement in balance and coordination
Better agility
Benefits you may notice from optimising your workout routine include:
Reaching weight loss goals
Better moods
More restful sleep patterns
What's Needed to Sign Up With Total Gym

In order to receive your equipment with , you'll need to give one of their merchandisers a call. From there you can talk with a sales representative about which products are available, what you'd like to get out of their equipment, and what the cost of everything is. Should you decide to test out their gym equipment, you'll need to provide your name, mailing address, and put a card on file to pay for the initial products. This will work as your trial purchase and some retailers may offer promotional deals where you can use the equipment under a payment plan or subscription.
If you opt-in for a subscription, you'll want to note due dates to help keep up with automatic renewal fees. Of course, within your if you decide Total Gym isn't for you, you'll need to follow up with a representative regarding shipping the equipment back and receiving your refund. For offers that provide a subscription-based plan, it can be beneficial to use a virtual credit card to avoid unexpected fees in case something happens.
How You Can Avoid Automatic Renewal Fees With a DoNotPay Virtual Credit Card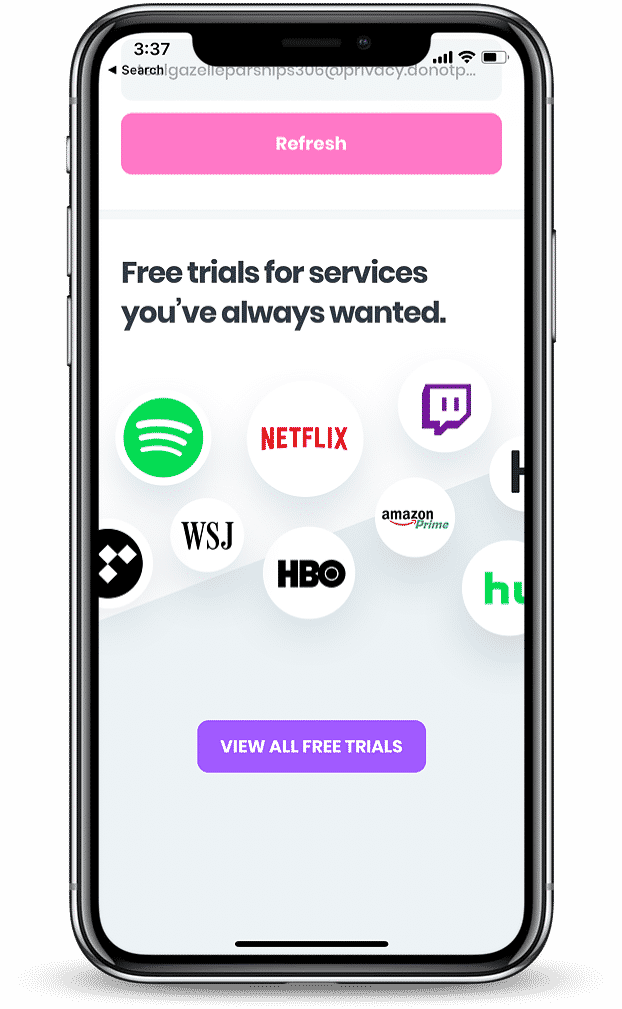 Virtual cards are becoming more than the latest trend. They're gaining popularity quickly due to their effectiveness and convenience. One of the biggest benefits of virtual credit cards is that even if you forget to cancel a subscription that's set to automatically renew, you won't see that charge show up on your bank statement unexpectedly.
Virtual credit cards allow you the freedom and comfort to sign up for a trial without worrying about unexpected fees down the road. When your subscription goes to renew, it'll attempt to charge the card only not work. Most virtual credit cards are activated for one use only and function similar to pre-paid cards in the sense that you only spend as much as you originally put on them.
By using a virtual credit card, you can enjoy benefits such as:
Protection for your personal information (physical address, bank account information, Social Security number, and more)
Stress less about fraud
Only spend as much as you want
Never worry about forgetting to cancel a trial
DoNotPay can help you set up a virtual credit card, otherwise known as a burner card so that you never have to worry about automatic renewal fees again. These types of cards can also be used to make one-time purchases, schedule reservations, and more. With a virtual credit card, you retain full control over your money without worry.
How Else DoNotPay Can Help

Want to test out a virtual credit card for a different type of trial or subscription? We've got you covered. DoNotPay can help you set up a virtual card for all sorts of services. Here are just a few of our favourites.