How To Get Your Topman Refund – Without Wasting Time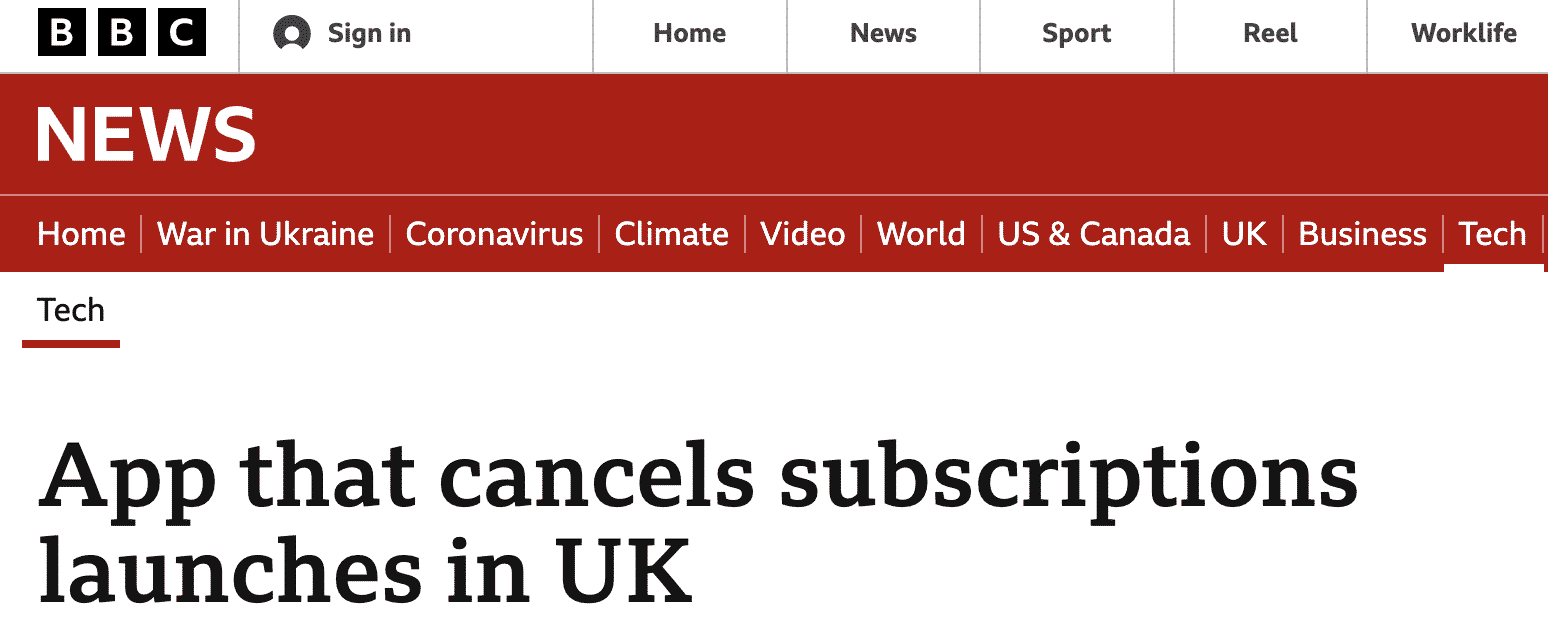 Topman has become extremely popular for its wide selection of fashion and apparel. There are many methods of obtaining a Topman refund (as well as their sister store, Topshop). Because those methods are unique to your location and the original point of sale, it might be worth your while to quickly and easily using DoNotPay's streamlined refund and chargeback service.
If you've received an item from Topman that was not what you expected, we've compiled the relevant info about their return process. To help you obtain the refund more quickly yourself, read through to find the info most relevant to you. On the other hand, you can streamline this and countless other services through our ultra-low monthly subscription. We've been helping millions of people automate refunds, customer service issues, and even certain legal matters so that they can focus more fully on their lives – not paperwork.
How To Get a Topman Refund on Your Own
Whichever method you choose when seeking a , it will be easier if you are logged into your Topman account. If you don't have one, read further to find their customer service contact info.
Returning Items to Topman
It can be confusing trying to find the appropriate contact method for Topman or their parent company ASOS. Use this chart to simplify your attempts to reach their customer service.
| | | |
| --- | --- | --- |
| Request a Refund Via | Quality | Contact |
| DoNotPay | Easiest | |
| Website | Easy | Online customer service portal |
| In-Store | Easy | Original point of purchase (e.g., ASDA, EVRi, Collect Plus, Nordstrom's) |
| Phone | Not advisable | - |
| Email | Not advisable | - |
| Letter | Not advisable | - |
Topman has a 28-day return policy. For returns in the UK, customers can return the item to several physical locations or by post.
In-Store Returns in the UK
Create a QR code with your portable device (no printer required), then take your Topman or Topshop item to any of the following retail locations
ASDA
EVRi store location
Collect Plus
Return Topman Products by Post (UK)
You can alternatively create a shipping label and arrange a return by post with the following companies
EVRi Collection
Royal Mail (either your local Post Office subsidiary or a Royal Mail Customer Service point)
Guernsey Post at Envoy House
InPost Locker (available 24/7)
Jersey Post Office
If you have multiple orders and items to return, it's possible to include them in one parcel within the carrier's size limits.
Topman Returns (USA)
For returns from the USA, ASOS instructs customers to create a shipping label and return Topman or Topshop items via UPS. The 28-day timeframe is extended to 45 days; for returns made between 29 and 45 days, you'll receive a voucher instead of a refund.
Topman Refunds From Other Countries
The ASOS returns page has a drop-down menu at the top where you can select returns for any country. Select the 'Change' button after the 'Return from: [country] field. Check about returns from outside the UK if you need more info.
Tracking Your Shipment
Follow these instructions from ASOS to track your return. They will need your proof of postage if you need to communicate with them about the shipment.
Topman & ASOS Refund Policy
The ASOS return policy guide explains that returns for items in their original condition are given within 28 days of the purchase. Returns later than this may be accommodated, in which case ASOS instructs customers to contact them (see the contact info just above). ASOS states, 'We aim to refund you within 14 days of the return.
Some items are not eligible for refunds. These include
Face & Body products if opened
Underwear or swimwear without an intact hygiene seal
Pierced jewellery with broken seals
Used face masks, due to their tendency to collect bacteria
Generally, ASOS requires items to have the original labels intact. Their FAQ advises refraining from wearing the item beyond the purpose of trying it on, and they will reject your attempt to refund Topman products if they are visibly worn or used in any way.
Exchanging Topman Products
ASOS no longer offers a free exchange policy for Topman products – though that doesn't stop you from inquiring with an independent retailer if you'd like an exchange rather than a refund.
Issues You Might Encounter When Requesting a Refund From Topman

For returns that fall a little outside their timeframe, Topman and ASOS often offer a voucher instead of a refund. If your refund falls outside the timeframe, you may as well use the lockdown excuse. Assert that you attempted to return the item well within their allotted timeframe, but the store was arbitrarily closed – and in fact, you were further inconvenienced because of it. Emphasise that delaying all business activity was Topman's own choice, not yours – and in point of fact, they cost you further expense with a wasted trip, lost time, and lost profits.
ASOS will typically cover the costs of return shipping, but there are some instances where they will attempt to charge you for it. This includes cases such as:
If they determine the item was not in the original condition, has missing tags or packaging, or has broken seals;
If the return was attempted outside the 28-day window without prior approval;
In some cases when the item was addressed to the wrong location – though it would be best to contact the relevant locations and ask them for a simpler, mutually beneficial alternative.
If your customer account is no longer active, you may not be able to create a shipping label or a QR code. In such an event, the ASOS website instructs you to contact their customer service department to make proper arrangements. Save any written correspondence to be sure that they honour their word at a later date.
How To Get a Topman Refund With DoNotPay
As you can see, it can be more than a little cumbersome to get a Topman refund despite the many options. Choose the wrong method – one that doesn't match your unique situation – and you could not only be denied the refund but even charged for shipping or face legal action (for instance, if they decide that you were trying to scam them)! Though these are less likely scenarios, it's worth being aware of. Even if Topman denies your refund, it's still possible to compel them after the fact.
That's why DoNotPay has created the easiest possible way to without delay. Instead of learning the ins and outs of every detail above, you could simply input your information into our automated system and let us handle the rest.
All you have to do is:
Find the File a Chargeback product on DoNotPay.

Tell us which credit card (or ACH transfer) the payment was on, and enter the name of your bank and the merchant.

Select the reason for your chargeback, and provide relevant details, including the charge amount, the charge date, a description of the payment, and any files you can upload as evidence.
Once you send the request, here's what happens.
DoNotPay faxes your request to the bank and sends letters to the credit card company, compelling them to initiate a chargeback. We can also contact the original merchant of exchange to gather evidence on your behalf, if necessary. Without needing Topman's approval, DoNotPay can help you get your refund – quickly, easily, and effectively!
DoNotPay Can Help You Get a Refund or Chargeback for Any Company
Refund hassles? We've got you covered. With our negotiation leverage and keen insights into the way robots think, DoNotPay has thoroughly streamlined the refund negotiation process in general. Our methods work just as well with Topman, Topshop, and ASOS as with any retailer. Check out more DoNotPay refund and chargeback guides for these other companies
What Else Can DoNotPay Do?
We've leveraged our experience making corporations and government entities back down by creating easy, streamlined, and automated systems – and not just for refunds. We aim to reduce bureaucratic hassles everywhere, including
Imagine having all this and more in the palm of your hand – quite literally, through DoNotPay's easy-to-use app.