What You Must Know About the Tesco Refund Policy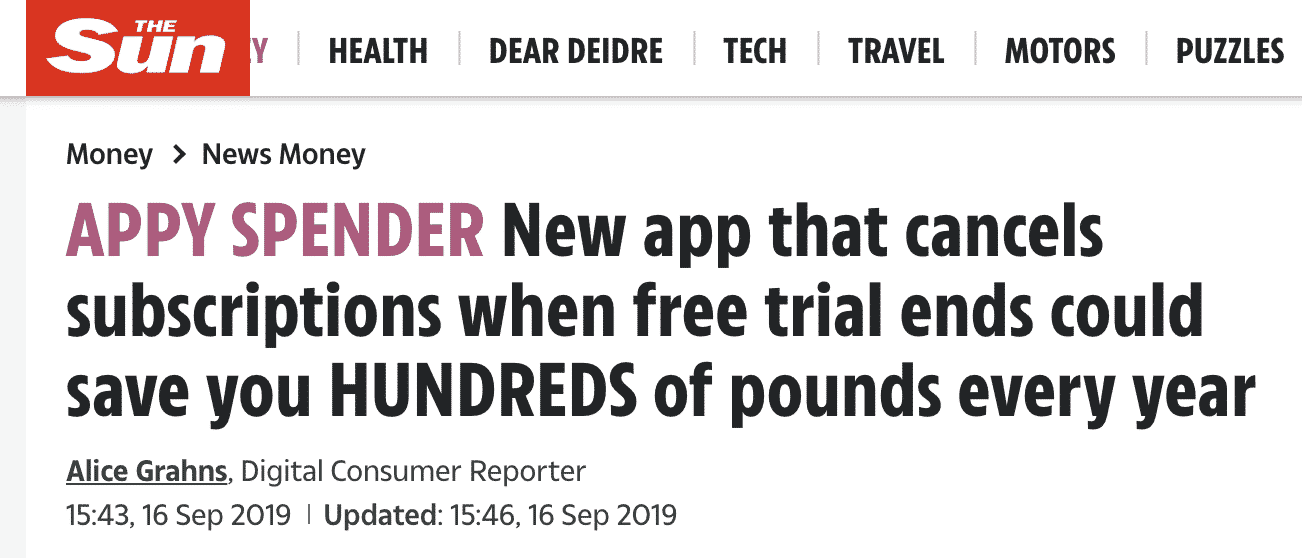 Tesco PLC is a UK-based multinational retailer business dealing with retailing services for food and non-food products. It operates in various formats, including the sale of groceries, general merchandise and beverages. Its global status makes it one of the largest retailers in the world.
There could be instances when you might need to seek a refund from Tesco due to buying an incorrect item, changing your mind about the purchase, or for any other reason. However, it would be best to thoroughly understand to ensure that your money is refunded. This is not as easy as it sounds. Failure to meet a simple step from the entire process could lead to denial of the refund.
DoNotPay is the perfect tool to successfully complete Tesco's refund process. We guarantee a stress-free and effective way to seek a refund from Tesco once you change your mind. Follow the steps provided below, and let's help you get your refund within the shortest time possible.
What Is the Tesco Refund Policy?
Tesco requires anyone seeking a refund for their products to return them within thirty days and proof of purchase. However, you need to note that every product has a different return process.
Here's a for specific products:
Returning store-purchased products: Return the purchase to the store, preferably the one you purchased from. Products purchased from Tesco Express can be returned to any Tesco store. You can also return products from other retail formats to any store except a Tesco Express.
Returning online-purchased products: You can return freshly delivered products with the delivery driver or a colleague associated with the Click + Collect option. If your products have been delivered, you can return them to any store except a Tesco Express within the use-by-date timeline.
Returning electronic toothbrushes and ink cartridges: You can return in-store purchases like electronic toothbrushes and cartridges as long as you have their proof of purchase and return it within thirty days.
Tesco applies various refund policies for different products. Visit their return and refund policy page to learn more about this.
How to Get a Tesco Refund

Tesco has varying refund processes depending on the type of item being returned and where it was purchased. If you prefer requesting a refund on your own, you can check the steps below.
Returning Store Purchases
For in-store purchases, you must return the item together with the proof of purchase, preferably where you purchased it from.
For Tesco Express purchases, they can be returned to any Tesco store.
For larger Tesco store purchases (Extras and Superstores), they can also be returned to any Tesco store except Tesco Express stores.
Returning Online Items
If during the time of delivery, you decide you wish to return the item, you may simply hand them back to the driver and Tesco will process the refund to your payment card.
If the item has been delivered and you decide to return a while later, you must bring the item to any Tesco Store (excluding Express stores).
You can also check out the Tesco Groceries Help Page or give them a call at 0800 323 4040.
How Do You Receive a Tesco Refund?
Tesco refunds purchases in a similar process used to buy them. Here are three ways that they use to refund their customers:
Credit or Debit Card - Tesco will refund your money using the same card if a credit or debit card was used to purchase the item/s. The refund should be posted in your account within 3-5 business days.
Clubcard Vouchers - Tesco will refund your Clubcard points for your in-store purchases. Grocery orders purchased online will be refunded through your debit or credit card.
Gift Cards or Money Cards - Tesco will refund your money back as a gift or money card.
Please note that Tesco would refund you based on the promotional price if you purchased a product at an offer price. However, if you made your purchase based on promotions such as buy one, get one free, the promotional price will not apply, and Tesco will adjust the prices accordingly.
If you purchased your products with more than one payment option and returned some of the goods, your refunds will be completed in the following order:
Clubcard vouchers for in-store purchases
Gift cards
Credit or debit card
Purchases made through coupons are considered used when a shopper returns some of the goods bought using them. You can only redeem your coupon in future purchases if you're returning all goods associated with the coupon.
Here's a summary of the available refund options for Tesco purchases:
| | |
| --- | --- |
| Can You Request a Refund Via | Yes / No |
| DoNotPay | Yes |
| Email | No |
| Phone | Yes |
| Letter | No |
| Website | Yes |
| In-Person | Yes |
Get Your Tesco Refund Easily With DoNotPay
Requesting to be refunded should be a stress-free process considering the trouble that you've already experienced in having an item that you no longer need. DoNotPay guarantees the most straightforward process to . You don't have to worry about dealing with Tesco's tedious process again.
Take advantage of the following steps and have your Tesco refund in no time:
Find the File a Chargeback product on DoNotPay.

Tell us which credit card (or ACH transfer) the payment was on, and enter the name of your bank and the merchant.

Select the reason for your chargeback, and provide relevant details, including the charge amount, the charge date, a description of the payment, and any files you can upload as evidence.
We will request a refund from Tesco on your behalf once you've completed these steps. Expect to hear from Tesco once they've processed your request. When seeking a Tesco refund, you don't have to deal with uncooperative customer care attendants with DoNotPay at your disposal.
Seek Refunds Hassle-Free From Any Company Using DoNotPay
Our Chargeback UK service is not limited to . Need chargebacks and refunds from any company? We got your back! Let us help you get the following refunds:
Teletext Holidays

Council Tax
What Else Can DoNotPay Offer?
DoNotPay is not only good for requesting refunds. The world's first ever robot lawyer is also efficient and well-equipped in assisting with:
There's no easier way to seek a refund or chargeback than DoNotPay. No more worrying about complex procedures associated with your goal of getting a refund or chargeback from any service provider. Sign up today, and let's help you get the refund you deserve.