How to Effortlessly Get a Tesco Bank Chargeback
Tesco Bank is the UK's most successful retail bank, established in 1997 and headquartered in Edinburgh. Offering a wide range of convenient and straightforward retail banking and insurance products, Tesco Bank has made it easier for Tesco shoppers to manage their funds.
Even though Tesco Bank strives to provide the best credit card services, you might still face various problems. That's why it is advisable to opt for a virtual credit card to avoid unnecessary inconveniences.
Did you notice fraudulent charges or you have issues with a purchase? You can effortlessly get a using DoNotPay. With a Tesco chargeback, you can get your money back if you bought something that did not live up to your standards.
The problem is providing accurate and factual information to support your claim as per Tesco Bank's policies. Given that you'll only have one chance at submitting a Tesco bank chargeback, DoNotPay is here to help you make it count.
When Can I Issue a Tesco Bank Credit Card Chargeback?

There are different reasons that can make you request a Tesco Bank chargeback. You can get a if:
You noticed a duplicate transaction on your credit card
Transactions that you cannot recognize
If the purchased items were never delivered
Damaged or defective products
Incorrect charges or overcharges on your account
Have concerns with something you bought
Even though you can get your money back, you'll have to adhere to Tesco Bank's chargeback policies and file your request within the stipulated timeline. You can file for a Tesco bank chargeback:
Within 120 days after initiating the transaction
In case you bought something like a ticket that happens after 120 days, you can request a Tesco Bank Chargeback within 540 days. Tesco credit card chargeback on a wrong or duplicate transaction should be claimed within 90 days.
To increase your chances of a successful Tesco bank chargeback, you should file your dispute as soon as possible. Tesco Bank will look into the matter and give you a response.
What Do I Need to File a Tesco Bank Chargeback?
When filling out the Tesco credit card refund form, you should ensure that your information is 100% accurate. The bank will reject your Tesco Bank MasterCard chargeback if you provide inaccurate information. You should also ensure that you have your information right before filing a Tesco credit card chargeback claim form.
In addition to that, you should have supporting documents such as:
The issued receipts
A copy of the merchant's terms and conditions
Any emails or letters you have sent to or received from the merchant
How to Get a Chargeback From Tesco Bank on Your Own
When you notice a foreign transaction on your credit card statement or something goes wrong with a product you bought, you should first try sorting the problem out with the retailer. If they fail to comply and offer a refund, you can launch a Tesco credit card dispute with Tesco bank.
You can initiate a Tesco credit card chargeback through a number of methods.
1. Contacting Tesco Chargeback Phone Number
You can request a chargeback on your Tesco credit card by calling the Tesco chargeback contact number at 0345 300 4278. By calling Tesco Bank customer care, you should be ready to wait long on hold before reaching a representative. But you can leverage this DoNotPay product to solve that.
2. Filing Tesco Chargeback Online Form
You can fill out the Tesco Bank chargeback online form explaining your problem. Unfortunately, you may have to endure the long form-filling process or make errors that would lead to your chargeback getting rejected.
3. Through the Tesco Mobile App
Tesco Bank offers a mobile app for its customers to perform various banking tasks, including filing for a chargeback. Therefore, you can take the following steps to request a Tesco Bank chargeback using their mobile app:
Log into your account in the Tesco Mobile app
Choose Account Management
Tap on the Money transfer option
After that, follow the onscreen instructions.
4. Through Online Banking
If you do not use the Tesco mobile app, you can also get a Tesco Bank chargeback through their online banking services. You can do this by:
Log into your account
Select your credit card from My Overview
Choose the money transfer link
Follow the instructions
5. By Post
You can also file your Tesco credit card disputes by filing the Tesco Bank chargeback form and mailing it to Tesco Bank through the following mailing address:
Tesco Bank Credit Card Operations
PO Box 343
Newcastle Upon Tyne, NE12 2GD
Here's a summary of refund options available for Tesco Bank:
| | |
| --- | --- |
| Can You Request a Refund Via | Yes / No |
| DoNotPay | Yes |
| Email | Yes |
| Phone | Yes |
| Letter | Yes |
| Website | Yes |
| In Person | No |
Rather than struggling on your own to get your money back, you should let DoNotPay handle everything on your behalf. DoNotPay has the necessary skills and experience to provide the right evidence to Tesco Bank. We strive to ensure that you get your Tesco Bank chargeback hassle-free.
How Long Does It Take for Tesco Bank to Issue a Chargeback?
Typically, the whole chargeback process can take between three and six months. However, this process could be much longer depending on the chargeback codes related to the dispute.
How to Get a Tesco Bank Chargeback With DoNotPay
Getting a Tesco bank chargeback can be a highly complicated and technical process. However, that is not the case with DoNotPay. If you would like to request a , DoNotPay is the simplest approach you can use.
With our straightforward method and a proven track record of success, DoNotPay can help you improve your chances of getting your Tesco Bank credit card chargeback.
All you have to do is:
Find the File a Chargeback product on DoNotPay.

Tell us which credit card (or ACH transfer) the payment was on, and enter the name of your bank and the merchant.

Select the reason for your chargeback, and provide relevant details, including the charge amount, the charge date, a description of the payment, and any files you can upload as evidence.
In most cases, you typically have 60-120 days from the charge date to file a valid chargeback.
After sending your request, it'll get faxed to your bank automatically. DoNotPay also sends the letter with all the VISA and Mastercard reason codes that help you win your case. We'll also gather evidence on your behalf, such as contacting the merchant.
DoNotPay Can Help You Get a Refund/Chargeback for Any Company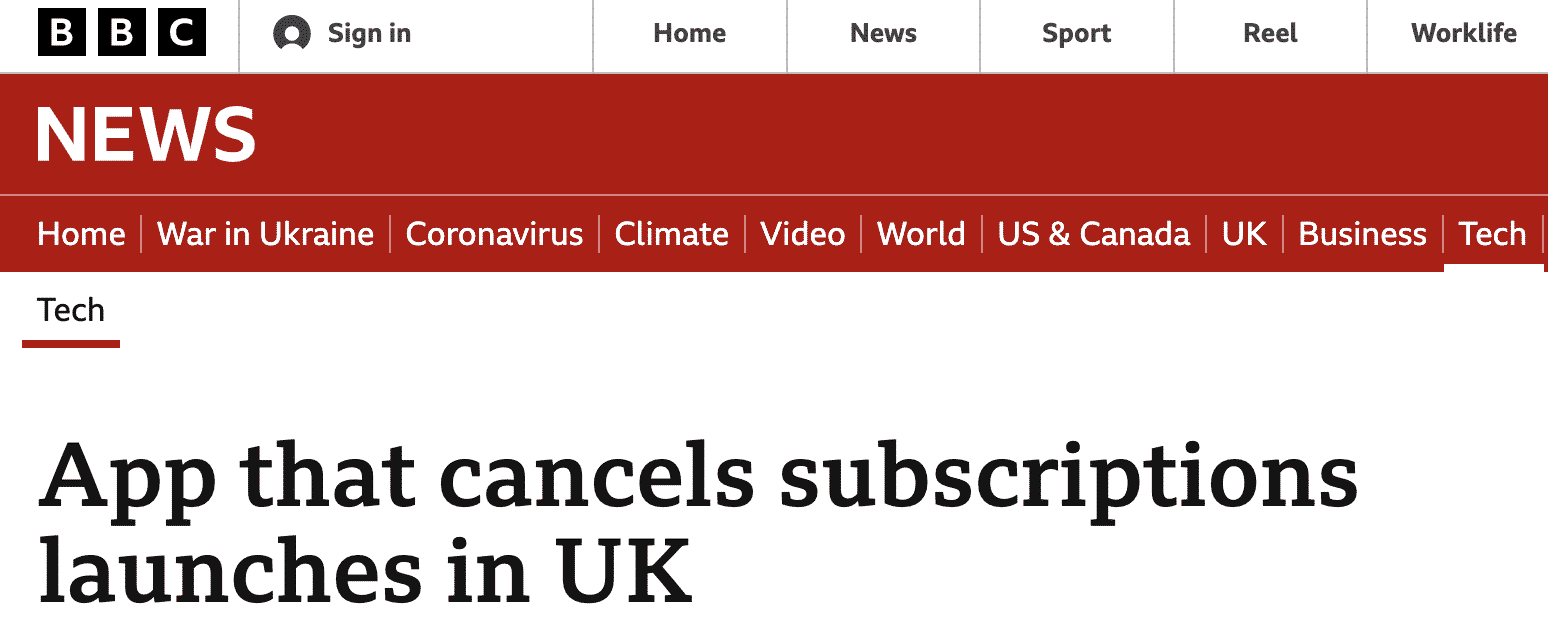 Apart from helping you get a Tesco bank chargeback, DoNotPay is an effective and straightforward fund recovery solution. We can help you get:
Council Tax refunds

Teletext holiday refunds
What Else Can DoNotPay Help You With?
DoNotPay can help you tackle a whole lot of problems or challenges. With our effective, professional and straightforward solutions, we can help you:
With DoNotPay, you can effortlessly find the best possible solutions to your problems.