Start Your Tastecard Free Trial With a Virtual Credit Card

Tastecard is a popular restaurant discount program where members get savings at the movies and restaurants. Tastecard provides new customers with a . But as with so many free trial subscriptions, people often forget to cancel before the trial period ends, which causes unexpected charges.
To avoid such scenarios, DoNotPay has come up with an ingenious way to ensure that you never have to worry about a missed free trial cancellation. DoNotPay offers a free virtual credit card that you can use in place of your credit card.
With this, you can sign up for a free trial and Tastecard will not deduct any money even if you forget to cancel your free trial on time–because there will be no money to deduct. This gives you the peace of mind you need to assess if you need their services or not.
What Does Tastecard Offer?
Tastecard can help you save money whether dining out or going to the movies. You get the following:
2 for 1 on meals or 50% off
Up to 50% off attractions
Up to 33% off movies – streaming and cinema tickets
Up to 10% off when ordering through the Tastecard app
The company offers a and a 90-day trial for £1.
Will a Tastecard Free Trial Automatically Renew Into a Paid Subscription?
Yes, the Tastecard free trial automatically renews into a paid subscription.
Unless your trial subscription is cancelled, you will be billed £5.99 per month.
If you wish to continue the service and still get savings, you can opt for the annual membership which costs £39.99.
Avoid Automatic Renewal With DoNotPay Virtual Credit Card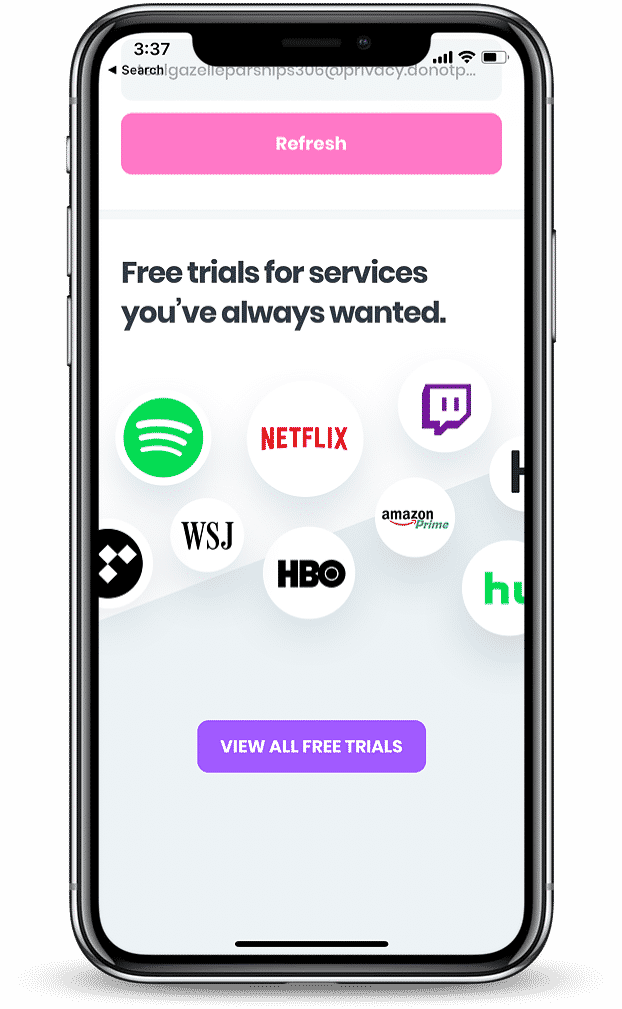 We all understand the frustration of getting unnecessary charges from services you no longer use, especially in these tough economic times. You need to save as much money to spend it on things that matter to you. With DoNotPay virtual credit card, you will not have to worry about auto-renewals on subscriptions to Tastecard or any other company.
Take advantage of our virtual credit card and enjoy all the perks that a free trial offers without worrying about your money being deducted if you fail to cancel before a trial period ends.
Popular Alternatives to Tastecard
There are several other Tastecard alternatives, including:
| | |
| --- | --- |
| Company | Offer |
| Dine | 2 for 1, or 25% off the total dining bill |
| Gourmet Society | 50% off food or 25% off dining bills, including two for one |
| Hi-Life Diners Club | 20% off the total dining bill |
| Meerkat Meals | Desserts and mains and 2 for 1 on starters |
| Stevie | Free wine with meals or 2 for 1 |
| Vodafone Eat Local | 50% off food or 25% off dining bills, including two for one |
DoNotPay Works Across Various Entities
We have endeavoured to ensure you can use our virtual credit card to sign for free trials with virtually any company or service provider, such as:
Reach out to us to find out if the company you are looking for is not on the list.
What Else Can DoNotPay Do?

Giving you access to our virtual credit card to sign up for Tastecard's free trial is just one service that we offer. Other services include:
Do not be left out of this fantastic offer. You don't have to worry about auto-renewals after the missed cancellation of free trials. To enjoy the freedom of getting the most out of a free trial, join us today to get a virtual credit card!