How to Get Your Superdrug Refund the Easy Way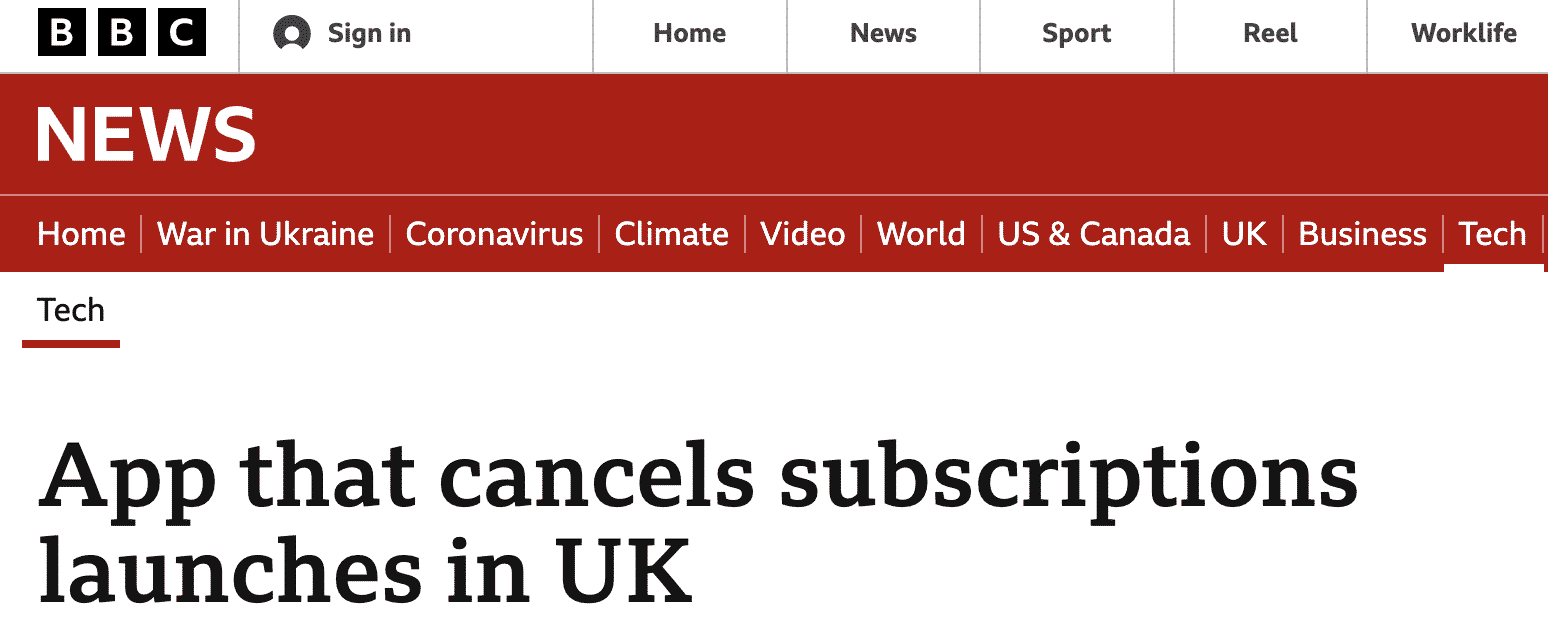 It can be frustrating when a Superdrug product disappoints you.  Even more infuriating is when the product doesn't arrive at all, or fraudulent charges show up for purchases you never even made. Unfortunately, the Superdrug refund process can be even more aggravating than the problem that caused the refund request. You deserve to be reimbursed when your hard-earned money is at risk due to a Superdrug charge.
DoNotPay provides the steps to pursue compensation for what is rightfully yours. Whether you choose to go it alone or want a little help, DoNotPay guides your Superdrug refund journey.
Common Refund and Chargeback Reasons

A chargeback is a refund method in which your credit card payment is reversed directly from the bank. A chargeback is typically requested when the merchant denies a refund. There are several common refund and chargeback reasons, including:
The wrong product was received.
The product received doesn't match the online listing.
The order was never received.
The amount charged was incorrect or billed twice.
The purchase was made fraudulently with a stolen credit card.
The product did not live up to its claims.
Whatever the reason, when a Superdrug product purchase goes awry, receiving reimbursement for your purchase can be lengthy and time-consuming. DoNotPay is here to help simplify and offer practical solutions for the quick resolution of your refund or chargeback request.
Policies for Requesting a Superdrug Refund on Your Own
Superdrug offers several refund request methods with specific stipulations and lengthy instructions. If you want to pursue a Superdrug refund yourself, DoNotPay breaks down Superdrug's refund request process for you. If the process leaves you overwhelmed, DoNotPay offers additional help as well. Superdrug refunds require the following for all refund methods:
The product must be in unused and resalable condition in its original packaging.
A refund request must be within 28 days of receipt.
Certain items are excluded from refund: perishable items, medicines, personalised items, Unsealed products not suitable for return due to health or hygiene reasons.
Superdrug does not process refunds for products supplied by a 3rd party. You will need to follow the instructions on the "Returns Information" document included with your order for 3rd party refunds.
Ways to Request a Refund
| | |
| --- | --- |
| Can You Request a Refund Via | Yes/No |
| DoNotPay | Yes |
| Email | No |
| Phone | No |
| Letter | Yes |
| Website | No |
| In-Person | Yes |
How to Request a Superdrug Refund
Superdrug only offers two return request methods. If these two methods don't work for you, DoNotPay can help with our chargeback assistance. You don't have to accept unfair charges. Help is here.
Return to Store Superdrug Refund Process
While it takes additional time and effort, you can return your Superdrug product to a local store for a refund if the product itself is the problem. You will need to take a few steps before your trip to the store. The following steps outline the Superdrug in-store return process:
Go to the Superdrug website.
Log in to your account.
Navigate to the Order History section of 'My Account' or click on the link in your order email.
Print out the 'Returns Summary.'
Take the printout, card used to place the order and product to be returned to a local Superdrug location for a refund.
If you don't have the time to go to a physical Superdrug location or there isn't one near you, you can also request a refund by post.
Return by Post Superdrug Refund Process
There is a reason you initially ordered your purchase online. If going to a physical Superdrug location doesn't work for you, you can request a refund by post. Just follow the instructions listed below:
Obtain a Royal Mail Freepost return label by visiting the Royal Mail website and select Superdrug as your retailer.
Print your return label, then book a doorstep collection, or drop off your return at a customer service point, parcel postbox or post office branch.
Make sure to get a proof of postage receipt.
You'll receive an email advising you of your refund's processing.
Once the email is received, your refund could take up to five additional working days for a credit to appear.
How to Get a Superdrug Chargeback With DoNotPay
Even after following the detailed steps outlined above, Superdrug could deny your refund request. If you don't have the time or energy to deal with complicated Superdrug refund policies, DoNotPay offers an easy solution with your Superdrug Chargeback assistance. 
You could pursue a chargeback request on your own. Still, since banks and credit card merchants are usually only open during the hours you work and hold times practically infinite, this is often not a practical solution. DoNotPay makes chargebacks quick, easy and successful; it's as simple as:
Find the Chargeback Instantly product on DoNotPay. 
Tell us which credit card (or ACH transfer) the payment was on, and enter the name of your bank and the merchant. 
Select the reason for your chargeback, and provide relevant details, including the charge amount, the charge date, a description of the payment, and any files you can upload as evidence. 
That's it! From there, DoNotPay does all of the work for you to make sure you get the reimbursement you deserve. Once you send your request, here's what happens next:
A request is faxed immediately to your bank.
The letter is also sent to VISA and MASTERCARD with the reason codes that help with your chargeback.
Evidence is gathered on your behalf, which may include contacting Superdrug.
DoNotPay Works With Other Chargebacks
Superdrug is not the only refund issue where DoNotPay can help. Regardless of where your product problems originate, DoNotPay has a solution. Here are just a few examples of refunds where DoNotPay can assist:
DoNotPay Can Help With More 
Solving your refund woes is only one-way DoNotPay makes life easier. There are many other everyday nuisances that DoNotPay can handle for you so you can focus on more important things. Here are some services that DoNotPay can assist you with:
Sign up with DoNotPay right now and have an efficient robot lawyer handle the difficult tasks that take your time. Now you can focus on the things and people you love so you can live your best life.