Sign Up for Smol Dishwasher Free Trial Without Giving Your Credit Card Info

Smol Dishwasher is a company that focuses on cleaning products and you can register for Smol Dishwasher Tablets free trial if you are not certain of the companies product quality. However, like all other free trials, Smol Dishwasher will deduct a monthly subscription for their products if you do not terminate your free trial subscription on time.
Forgetting to cancel your free trial can cost you a lot of money, especially if you registered for it and you were not looking to use the company's products long term. DoNotPay has a risk-free solution to try out Smol Dishwasher products, even if you forget to cancel their free trial subscription on time.
The secret is our free virtual credit card. You will not have to worry about unnecessary deductions with our virtual credit card since the card isn't preloaded.
Does Smol Dishwasher Offer a Free Trial?
Yes! Smol Dishwasher offers a free trial that grants you nine free washes. Remember to use our virtual credit card when you subscribe to Smol's free trial.
Does Smol Dishwasher Free Trial Automatically Renew Into a Paid Subscription?
Your account displays the expected delivery date for future orders. You must remember the following:
You must cancel your subscription at least 24 hours before the trial period.
If you unsubscribe less than 24 hours before the trial closes, Smol Dishwasher will still bill your account.
Can You Cancel Smol's Subscription During the Free Trial Period?
Customers who have previously only gotten a trial pack are eligible to cancel at any time. however, Smol suggests that you first try their dishwashing tablets or the laundry capsules.
Here are your cancellation options:
You can terminate your smol subscription online in the "your information" section of your Smol account.
You may also cancel your membership at any time by emailing help@smolproducts.com.
How Much Does Smol's Dishwasher Tablets Cost?
Their 30 tablet box is £5.80. You can tell the company how frequently you use your dishwasher, and they will provide what you require regularly.
Avoid Automatic Renewal With DoNotPay Virtual Credit Card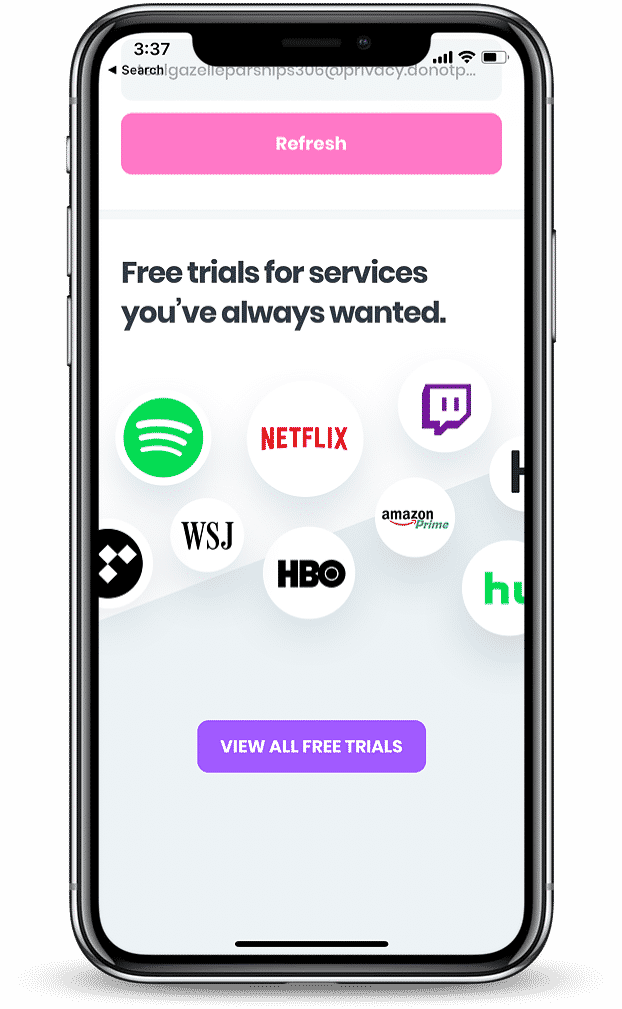 It is quite common to register for a free trial and forget to cancel before the trial period ends. If you forget to cancel your subscription, Smol Dishwasher will deduct the monthly subscription amount from your credit card.
The subscription amount might seem negligible, but it piles up over time, and you don't want to lose money over a service/ product you don't use. Therefore, it is a great idea to register for a free trial using a virtual credit card. DoNotPay's virtual credit card allows you to take advantage of free trials without losing money.
Popular Alternatives to Smol Dishwasher Tablets
There are several other cleaning company alternatives for your dishwashing needs, such as:
Brand
Product
Quantity/Volume
Price
Splosh
Liquid refill
100ml
£1.22
Tablet
27
£3.47
Bower Collective
Liquid refill
100ml
£0.40
Tablet
25pcs
£5.29
One benefit of Bower Collective products is that they use recyclable packaging. With Splosh, you get a 10 % discount when you buy any cleaning product on subscription.
DoNotPay Works Across Various Entities
We understand the menace of subscribing for free trials and forgetting to cancel. You can use our virtual credit card to register for free trial subscriptions besides Smol Dishwasher tablets. The following are some of the companies or services that you can sign up for their free trials using our virtual credit card:
The virtual credit card lets you sign up for a lot of free trials without the risk of getting charged.
What Else Can DoNotPay Do?

Helping you manage your free trials is just one of the many services we offer. Some of the other services we offer include:
You can mark your calendar to notify you when a trial period ends, but you can still forget. To avoid the unnecessary subscription deduction from your credit card, take advantage of our free virtual credit. Join us today to secure your virtual credit card!