Start Your Simply Cook Free Trial With a Virtual Credit Card

Isn't it time that you start to enjoy the delicious taste of food that you have prepared in your own home once again? Forget about the expensive cost of eating out all the time and start preparing food at home. While you are doing so, make sure you take the time to learn how to make great-tasting meals by using your Simply Cook free trial. You don't have to give up quality taste when you use this product.
Does Simply Cook Have a Free Trial? 
You can't technically get Simply Cook for free entirely, but you can reduce the cost of this meal kit significantly by taking advantage of their introductory offer. Here is what it offers:
Just £3 gets you started
You will be sent your first 4 recipe kits for that amount
Delivery is absolutely free on these first 4 kits
The purpose of this introductory offer is to show new customers everything that Simply Cook has to offer and to encourage them to give it a try for themselves. The company realizes that people often want to sample a service before they fully commit to it, and that is why they provide this offer to anyone who signs up for their service today.
Is Auto-Renewal Part of the Deal? 
Yes, Simply Cook makes it easy for you to continue your subscription after the free trial period has ended. They do so by providing an auto-renewal option that is automatically triggered at the end of the introductory offer period.
If you would like to cancel before being charged, you will need to do the following:
Log into your account
Go to the subscription option
Click that you would like to cancel your subscription
Confirm your decision
Customers are allowed to cancel their subscription at any time, but it is very important that they act quickly in order to make sure they are never charged for a service that they did not intend to use in the first place. Say what you will, but there is nothing worse than discovering that you have been charged for a subscription that you didn't want to continue in the first place.
DoNotPay Has a Virtual Credit Card That Can Help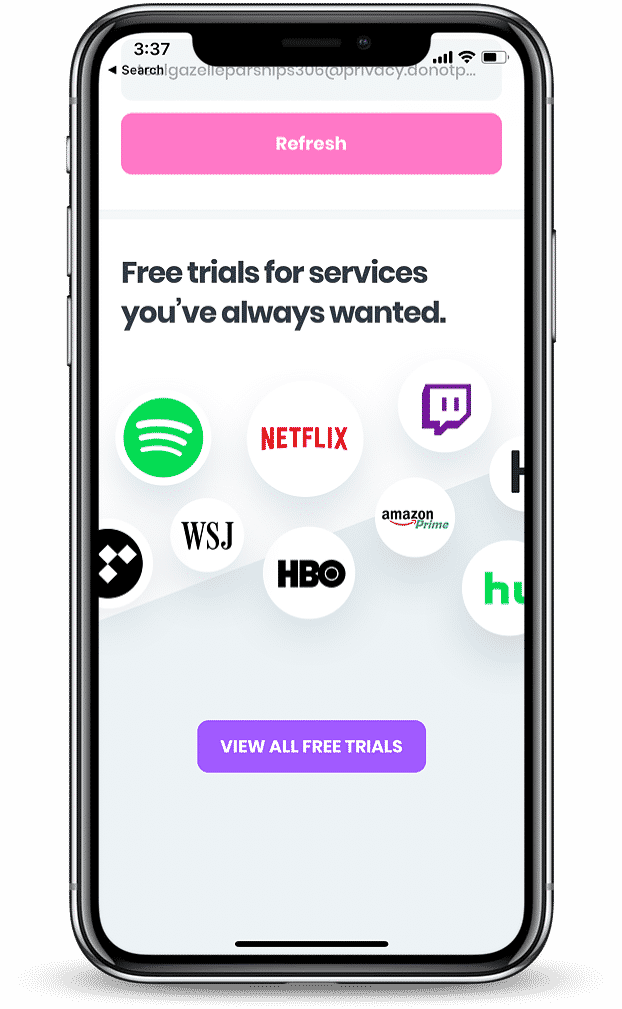 Subscription services often try to make it seem as though the services that they offer are so simple to use that no one could ever forget to cancel their subscription. However, that is not necessarily the case. People forget about the services that they have signed up for all the time. When this happens, it means that they might end up forgetting to cancel their services in time, and that can lead to unwanted charges coming out of their account month after month.
DoNotPay now offers a virtual credit card product that can help take care of this problem. With the DoNotPay credit card you get:
A card that isn't linked directly to your primary bank account
A card that you can use to sign up for online services
A changing credit card number with every purchase
What this means is that if a subscription service attempts to charge your card after a trial period, they will be unable to do so because the number that they were initially given will now be different. Think of this as an extra way to keep your information protected and safe.
Alternatives to Simply Cook
The home food delivery market has exploded in popularity as many more people see the value of making food that the whole family will enjoy at home. Thus, it should come as no surprise at all that there are now many competitors to the Simply Cook business model.
There are companies such as the following that are performing many of the same functions as Simply Cook:
Hello Fresh
Cook It Simply
Mindful Chef
These and others are all worth a look. If you decide that you would like to get subscribed to a service like this, make sure you use the virtual credit card provided by DoNotPay to help make it happen.
What Else Can DoNotPay Do? 

With a virtual credit card, DoNotPay can help you get free trials for the following:
DoNotPay has a few other services that they offer to help people get what they want out of their day. Here are some of them:
All of this, and so much more can help make your day easier and allow you to get on to the things that truly matter to you. Sign up today!