How to Get Secret Escapes Refunds Online

For a majority of travellers looking to save money, booking their travel through a third party such as Secret Escapes has become the new norm, especially those looking to make last-minute bookings. Then came the pandemic, and many people realized that cancelling bookings made through third parties may not be as straightforward as they assumed.
If you made a Secret Escapes booking, and you wish to cancel due to personal reasons, DoNotPay can help you with a . Read along to find out how.
What Is Secret Escapes?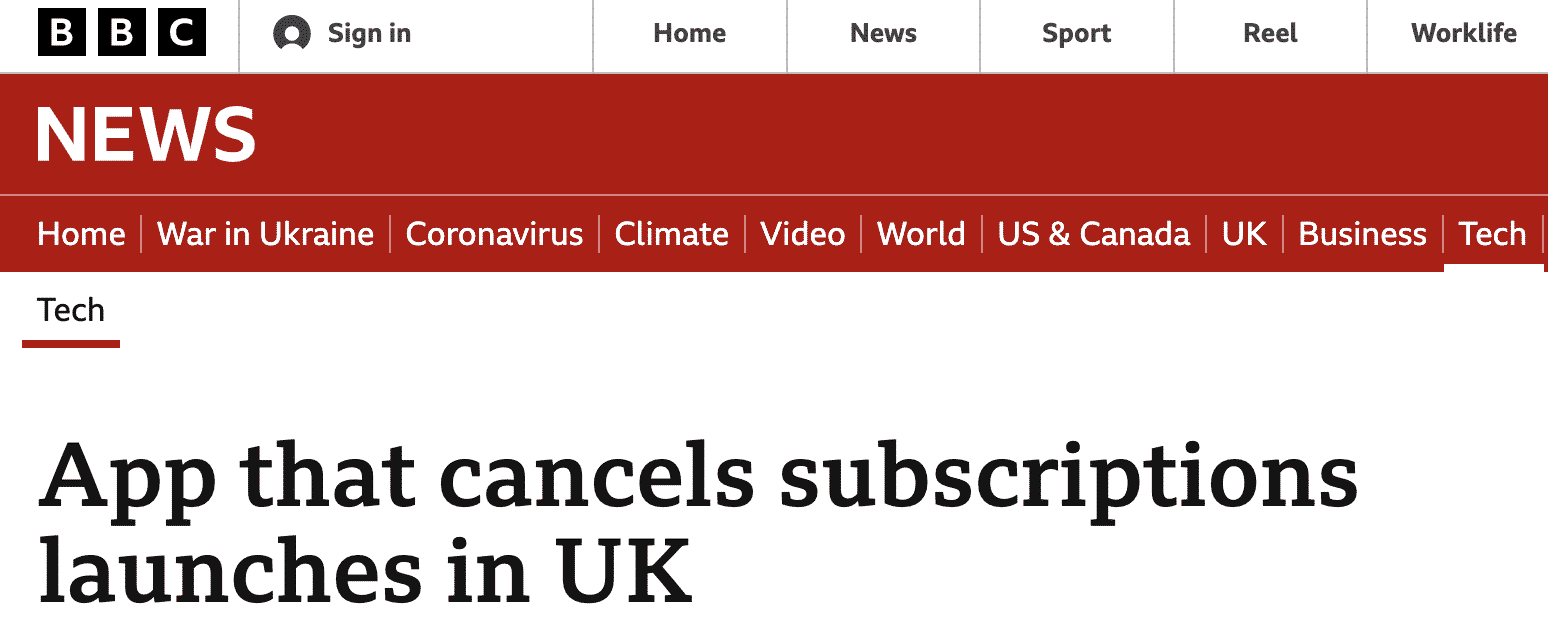 Launched in 2011, Secret Escapes is the world's leading members-only online luxury travel company. The company offers memorable travel experiences to more than 62 million users from different parts of the world. Currently operating in 14 countries across Europe, Secret Escapes continues to expand and evolve into a world-class business dedicated to offering its broad customer base unmatched luxury travel deals in the UK, Europe, and beyond.
That being said, getting a from booking cancellations may not be as simple.
Secret Escapes Cancellation Policy
How Can I Cancel?
Secret Escapes' cancellation policy allows you to cancel your accommodation 8 to 30 days before the check-in date to qualify for a full refund. If you booked flights to a 'Refundable' hotel, you can find out all about it.
Cancelling your 'Refundable' booking is now made easier. You currently can cancel upcoming 'Refundable' bookings by yourself. All you have to do is:
Log in to your account
Select the reservation you wish to cancel under My Bookings
Alongside the reservation, you will see the option to cancel.
If you encounter challenges when cancelling your booking, visit their contact us page, and at the bottom, choose 'Cancellation Request'.
| | |
| --- | --- |
| Can You Request a Refund Via | Yes/No |
| DoNotPay | Yes |
| Email | No |
| Phone | No |
| Letter | No |
| Website | Yes |
| In-Person | No |
Do I Qualify for the 8 or 30-day Cancellation Period?
To better understand the cancellation terms of your booking, please review your booking confirmation. You can get the confirmation in your emails.
Is It Possible to Cancel My Hotel Booking within 8 or 30 Days of Check-In?
The unfortunate news is that you cannot cancel your hotel booking anytime outside the cancellation window. That said, you can discuss this with your insurance provider to evaluate your options. If your 'Refundable' hotel booking was affected by the pandemic, our team will contact you to discuss your options.
We also understand that you may at times need to cancel your booking on short notice due to unforeseeable and unavoidable reasons. If this happens, use this form to reach out to us, and our team will get in touch with you as soon as possible.
How Will I Get a Refund After Cancelling My Booking?
Suppose you booked a 'Refundable' hotel-only booking and changed your mind about travelling. In this case, you can now do the cancellation yourself within the cancellation window, specifying how you would wish to receive your refund.
Secret Escapes will offer you two options to get your refund:
Your money can be transferred to a Secret Escapes credit so that you can rebook at a more convenient date, or,
You can opt for a cash refund
If Secret Escapes has cancelled your booking due to the pandemic, you will also get a refund using any of the listed options. If you do not receive an email, please check your spam folder.
Can I Get a Refund for My Refundable Hotel Booking With an Added Flight?
You can cancel your Refundable hotel booking within the 8 to 30-day window before your check-in date. You will receive a full refund for your hotel booking. Please note that you will only get a refund for your accommodation and not your flight. However, if Secret Escapes makes the cancellation, you will get a full refund for both your hotel and the flight.
How to Get a Secret Escapes Refund With DoNotPay?
Do not lose your hard-earned money to defective purchases. If you had to cancel your Secret Escapes booking due to conditions that were out of your control, you have a right to get a refund. However, doing this on your own can be tedious and time-consuming.
This is where DoNotPay comes into play. Through our Chargebacks product, we'll automatically generate a chargeback letter that's specific to your case, including the legal chargeback code required for your credit card or ACH payment.
Here is how you can get started:
Find the File a Chargeback product on DoNotPay.

Tell us which credit card (or ACH transfer) the payment was on, and enter the name of your bank and the merchant.

Select the reason for your chargeback, and provide relevant details, including the charge amount, the charge date, a description of the payment, and any files you can upload as evidence.
DoNotPay Can Help You Get a Refund/Chargeback for Any Company
DoNotPay can help you get a refund or chargeback beyond Secret Escapes. We will help you get your money back for any unfair charge. Here are examples of other brands DoNotPay can help you get refunds or chargebacks:
Teletext Holidays Refunds

Council Tax Refunds
What Other Services Can DoNotPay Offer?
DoNotPay can provide you with many other services, which include:
And so much more! What are you waiting for? Sign up with DoNotPay today to get started.