Sign Up for RightSize Smoothie Free Trial Securely With This Virtual Credit Card

RightSize Company sells a compelling smoothie aimed to help with weight loss and which contains vitamins, proteins, minerals, and other essential fibers that make your body nourished.
The company lures consumers by giving an enticing free trial offer that guarantees them free smoothies.
However, to enroll in the RightSize Smoothie free trial, you must provide your credit card information. You will automatically be enrolled on the paid subscription when the trial period is over unless you cancel the free trial before it's due.
At DoNotPay, we understand how companies can be crafty, and that's why we protect you from unwanted charges by using DoNotPay's virtual credit cards.
How RightSize Smoothie Works 
If you take a RightSize Smoothie, you are likely to lose some weight within a short time. This is because of the reduction in the amount of daily calorie intake. The supplement saves you from loads of food throughout the day and introduces you to calorie-controlled liquid meals. It is essential to keep in mind that the rate of weight loss will depend on your willingness to stick to the RightSize diet for the long haul.
Ideally, if you replace one or two meals every day with a Right Size Smoothie, you will experience significant weight loss. Actually, the company home page categorically states that you can lose plenty of weight in just 12 weeks.
RightSize smooth is claimed to be fulfilling, which contributes enormously to its success story. When you replace your lunch or breakfast with a smoothie, the company believes you can get to dinner time with ease and drastically cut your calorie intake.
Everything You Should Know About RightSize Free Trials
The company offers a double trial offer that includes free shipping. The free trial is meant to give you a chance to evaluate their product before you enroll for the paid subscription. If the product does not impress you, you can cancel your free trial before it is due.
How to Get a RightSize Free Trial
Below is the step by step procedure for getting a free trial:
Visit RightSize smoothie company's official website
Create an account
Log in to your account
Click "Enroll"
Click "Start the Free Trial"
You will be given a free trial under the condition that you provide your credit card information. 
Will Your RightSize Free Trial Automatically Renew Into a Paid Subscription?
Without a doubt, your free trial will automatically be renewed once the trial period is over. The only way you can evade automatic renewal is by canceling the service 24 hours before it expires. Take note that RightSize will not refund you if you didn't want to switch to a paid subscription but you forgot to cancel.
How Much Do RightSize Smoothies Cost After the Trial? 
To keep you on track, your subscription will be auto-enrolled into a continuity program which you can cancel at your convenience. After placing your first order, you will receive a 30-day supply (2 canisters) for $87.50 and free shipping.
In case you want to change the flavor or update or cancel your order, you should call the company support number: 1-888-217-5259.
The RightSize Money Back Guarantee
The company offers a 30-day money-back guarantee on every order. If you are enrolled in the Starter Kit Continuity system and failed to contact the company within the first fifteen days, your next order of two canisters will be processed and your credit card will be charged a pre-approved amount of $87.90.
If you want to return or cancel your product, you must do so by calling customer care on time for the return instructions. You can keep the blender bottle together with the compliments. When you cancel your order, your auto shipment will also be canceled but you will have to pay the return shipping fee.
What Are Some of the Ingredients That Make a RightSize Smoothie?
RightSize Smoothie's ingredients include:
Ginger root extract
Soy Protein Isolate
Folic acid
Canola oil
Biotin
Corn syrup solids
Cocoa
Crystalline Fructose
Green tea extract
Resistant maltodextrin
Sucralose
Prevent Auto-Renewal With DoNotPay Virtual Credit Card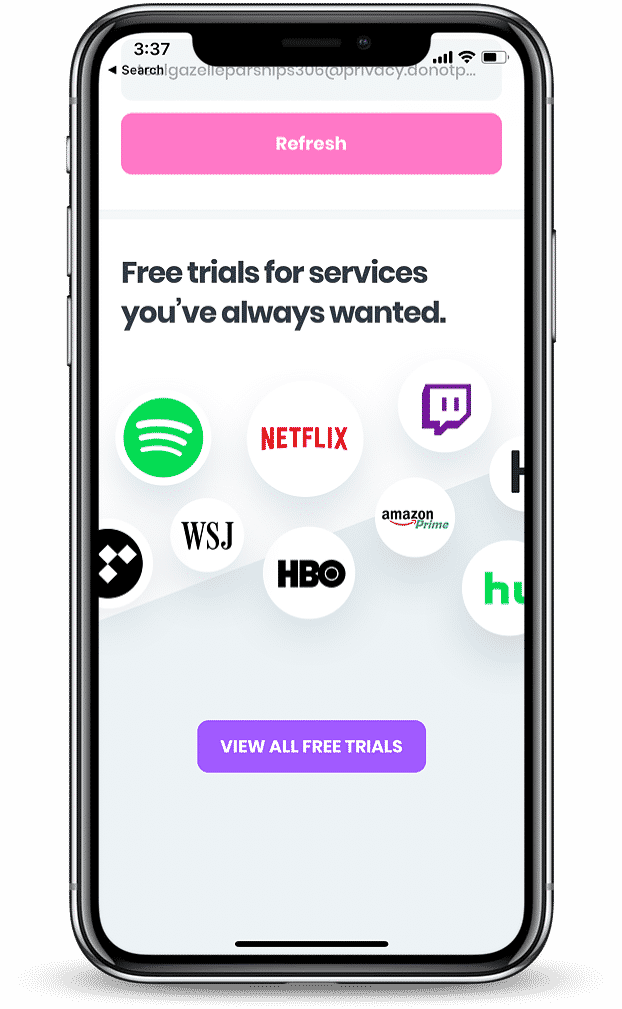 To err is to be human and thus, you might forget to cancel the free trial and keep paying for a service you do not want. This is where we come in; we are aware of such mistakes, and that is why we have developed a Virtual Credit Card (VCC) that protects you from unplanned expenses.
Read along and learn how our VCC works:
Visit our DoNotPay site and search for a free trial.
Enter the name of the company whose product or service you want a free trial for.
We will automatically generate a virtual credit card number that you will use to sign up.
After completing these steps, sit back and relax! Once the free trial is over, the service can't be auto-renewed and thus, you will be unsubscribed automatically.
Sign Up for Any Free Trial With Ease

At DoNotPay, we strive to help you sign up for free trials and evade unplanned paid subscriptions. That said, you can use our virtual credit cards for:
Our actions are devoted to dealing with online free trials! Sign up on our website today and let us help you avoid the stress of remembering when to cancel your free trial.