Start Your Pure Gym Free Trial Risk-Free With a Virtual Credit Card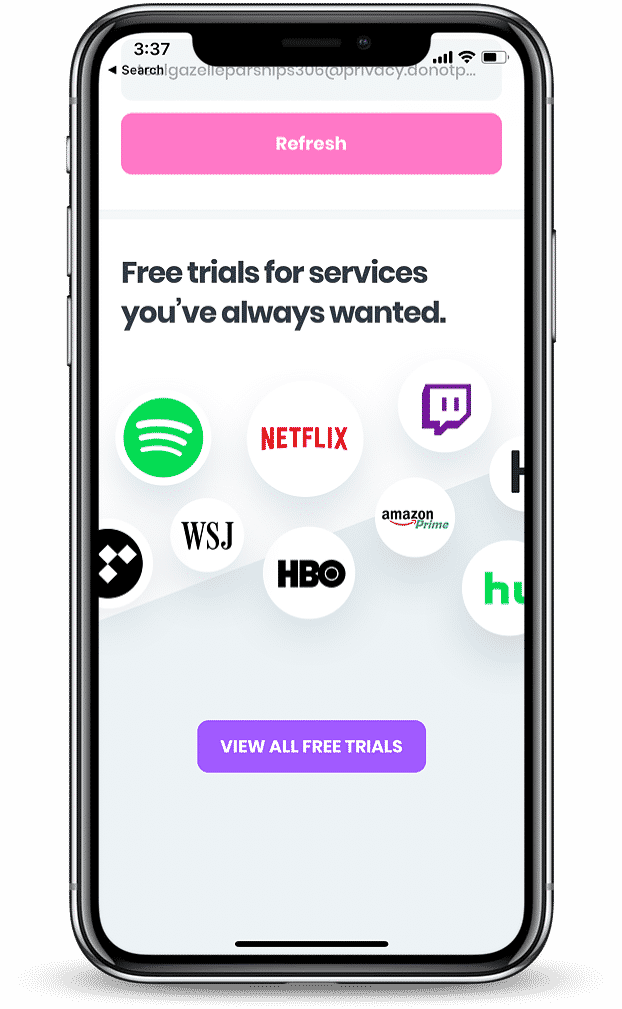 If one of your personal goals involves getting fit, you might be on the hunt for a new place to work out. Getting a gym membership is not only a great way to keep yourself accountable, but it offers you amenities such as fitness classes, personal training sessions, and a supportive environment full of people who share your commitment to a healthy lifestyle.
A PureGym free trial is a good way to see if the environment is right for you without the big commitment. However, when signing up for any free trial, there are some things that you should know about recurring fees. DoNotPay's virtual credit card offers you a way to sign up for all the free trials you want without having to worry about expensive recurring charges.
Does PureGym Have a Free Trial?
While PureGym doesn't have a free trial, they do offer an option to sign up for a day pass. The day pass grants you unlimited access to the PureGym location of your choice, with no contract or signup fees.
Here are some other things to know about the PureGym day pass:
You can sign up for a PureGym day pass, with the option to buy 1, 3, 7 or 30 day passes.
The cost of the day pass depends on the specific PureGym location that you want to visit.
You can find the closest PureGym location through the PureGym app or through the PureGym website. Each day pass expires at midnight. If you choose to buy a multiple day pass, you will need to use the pass on consecutive days - you do not have the option to choose random days to visit.
The day pass covers the cost of fitness classes, so you can try out the fitness class of your choice with your pass.
What Does PureGym Offer?
PureGym is a fitness club with more than 300 locations throughout England, Scotland, and Northern Ireland. According to the PureGym website, here are some of the amenities that you can expect with your PureGym membership:
Classes for every fitness level included with your membership
Judgement-free workout spaces and a supportive environment
A wide range of fitness equipment, from strength to cardio machines
Options for personal training
An app that allows you to manage your membership while on the go
How to Get a PureGym Pass on Your Own
Do you want to buy a PureGym day pass on your own? Here's what you can do:
You can sign up through the PureGym app or through the website. Once you select the option for "purchase a day pass," you will be prompted to enter your personal information, including your name, phone number, and other details.
Select how long you would like your day pass to last, and choose which PureGym location you plan to utilise the pass at.
If you want to enjoy any of the PureGym fitness classes, you can sign up for those at the same time, either through the app or online.
You will be prompted to enter your billing information at signup. After you have purchased the day pass, you will receive a unique PIN number to your email address.
You will be able to use the PIN number when you visit the PureGym location of your choice.
How Much Does PureGym Cost After the Trial Period?
If you used the PureGym day pass and enjoyed it, you might be inspired to sign up for a full membership. The cost for a membership varies depending on the location, but generally, memberships start at around £20.99 per month. In addition, there is a joining fee to sign up for a PureGym membership, which is usually around £10.
DoNotPay Makes it Easy to Get Free Trials

While PureGym doesn't offer a free trial, plenty of other businesses do, so that you can try out those goods and services for a period of time before committing to a final decision. If there are free trials that you are interested in, you need the DoNotPay virtual credit card. With the DoNotPay virtual card, you can keep your personal information safe.
Each DoNotPay virtual credit card can only be used once and will be deactivated after use - so that you don't have to worry about getting charged for any of the subscription services that you are interested in trying. Protect your privacy with DoNotPay!
How Else Can DoNotPay Help You?

DoNotPay is the perfect way to keep your personal information secure while trying out the subscriptions that you want. Check out how DoNotPay can help you: