How to Expedite Primark Refund Time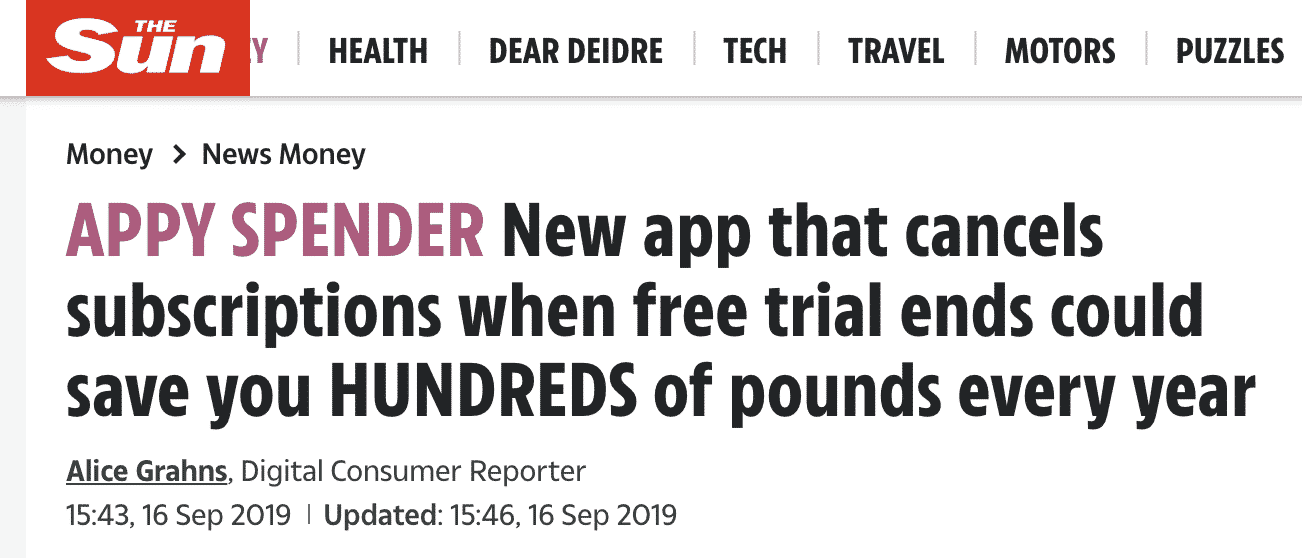 Primark is an Irish multinational fashion retailer. They are a subsidiary of Associated British Foods with stores across Europe and the US. Under the Consumer Rights Act of 2015, Primark—and all other UK businesses and retailers—is obligated to issue a refund where goods are faulty or not as described. The law typically requires a business to issue a refund strictly within 14 days. The average Primark refund time is 5-10 business days.
Unfortunately, this may be unacceptable for most Primark consumers who need to be refunded right away. Besides having to undergo the painfully confusing claim process on your hand, you also have to wait for a long time before you can receive your refund. DoNotPay helps consumers seek refunds fast and efficiently. Read this article to discover how to claim your refund faster than the typical Primark refund time.
Primark Refund Policy

Primark will issue a full refund/exchange to all customers carrying a valid receipt, provided they return the merchandise unused and unworn, and with the original tags secured attached. In addition, they should do so within 28 days from the purchase date. Primark will issue the refund according to the payment method used at the time of purchase. For instance, if you purchased a product using a debit/credit card, Primark will send the refund to this card, provided you are present and in possession of the card and as the owner. Failure to this, Primark issues an exchange instead.
A debit/credit card refund takes 5-10 business days. Due to the nature of select products, Primark doesn't offer refunds on boxers/briefs, piercing jewellery, unsealed/opened health and beauty products, or swimwear, where the hygiene isn't intact. If you buy a faulty item, a refund is processed strictly at any checkout in the nearest Primark store. Unfortunately, Primark doesn't offer postal refunds.
How Long Does a Primark Refund Take?
Any due funds should appear on your bank account statement within 5-10 business days. The refund times may be dictated by the card issuer and may be out of Primark's control. DoNotPay helps you make your claim for the refund to all the parties involved to reduce the wait.
How to Claim Primark Refund on Your Own
Have you noticed a defect in a product you purchased from Primark? Here is how to claim a Primark refund:
Ensure the product is in its original form at the time of purchase
Have the payment method you used when purchasing at the store
Look for the nearest Primark store around you
Present the product, answer any relevant questions, and then wait for the refund processing.
| | |
| --- | --- |
| Can You Request a Refund Via: | Yes/No |
| DoNotPay | Yes |
| Email | No |
| Phone | No |
| Letter | No |
| Website | Yes |
| In-Person | Yes |
Unfortunately, Primark's refund policy doesn't allow you to claim the refund over the phone. This poses the extra challenge of having to spend extra time and resources going to the nearest store to claim the Primark refund physically. In essence, this further lengthens the average Primark refund time. DoNotPay is the perfect solution to claim your Primark refund on time without any long, unnecessary waits.
Claiming Your Primark Refund With DoNotPay's Help
The process of claiming a Primark refund is lengthy and challenging. You don't have to wait the entire time to get your refund or feedback from the company. With DoNotPay, you can claim your refund in the shortest time and most effective way possible. Just follow these simple steps:
Find the Chargeback Instantly product on DoNotPay.

 

Tell us which credit card (or ACH transfer) the payment was on, and enter the name of your bank and the merchant.

 

Select the reason for your chargeback, and provide relevant details, including the charge amount, the charge date, a description of the payment, and any files you can upload as evidence.

 
If necessary, DoNotPay will engage your bank in the claim process to speed up the refund to your account. Open DoNotPay via your access browser to claim your Primark refund in the shortest time possible.
DoNotPay Can Claim Any Company Refund
Besides helping you claim your Primark refund, DoNotPay can help you with:
You can also rely on DoNotPay's virtual credit cards to help you sign up for services without being charged unexpectedly or using your real credit card details.
What Else Can DoNotPay Help You With?
DoNotPay has significant experience solving many problems besides claiming company refunds. You can also use DoNotPay to:
If you want to avoid the long 10-day wait for Primark to send a refund, sign up with DoNotPay for a fast and effective claim on your refund.