How to Get a Pret A Manger Free Trial and Never Get Charged

Everyone loves to get free things, right?  So maybe you heard about a Pret A Manger free trial and you thought about signing up. But then you remember that after some free trials,  your credit card gets charged when you forget to cancel. That can be frustrating and you could end up paying for things you will not use or do not need.
That's why DoNotPay developed the Free Trials product. With our virtual credit cards, you can rest assured that you will NEVER be charged for a free trial, even if you forget to cancel! DoNotPay makes it quick and simple to get your trial without worries.
Does Pret A Manger Offer a Free Trial?
Pret A Manger launched their coffee subscription in September 2020.  For £25 per month, your subscription allows you up to five free barista-prepared beverages for either dine-in or carry-out from any Pret A Manger location.  All subscriptions offer the first month free.
You can sign up for a subscription on their website, where you can also manage your account. You will need to supply Pret A Manger with your personal information such as name, phone number, and email address. You will need to furnish a credit card number so that they can bill you after your free trial on a monthly basis.  
Is the Pret A Manger Subscription Worth It?
If you are a regular customer of Pret A Manger, a subscription could offer quite the savings. However, if you do not regularly frequent Pret A Manger, or if locations are inconvenient, it may not be worth £25 per month.
The subscription follows these guidelines:
The subscription includes up to five barista-made drinks per day, as long as they are ordered at least 30 minutes apart.
You can get organic coffee, tea, hot chocolate, frappes, smoothies, and iced coffee.
This includes any milk alternatives, syrups and extra coffee shots.
Use the QR code at the till to redeem your subscription.
You will be billed on the same day each month to the credit card you listed in your account.
You can cancel your subscription at any time.
How Does DoNotPay's Virtual Credit Card Work?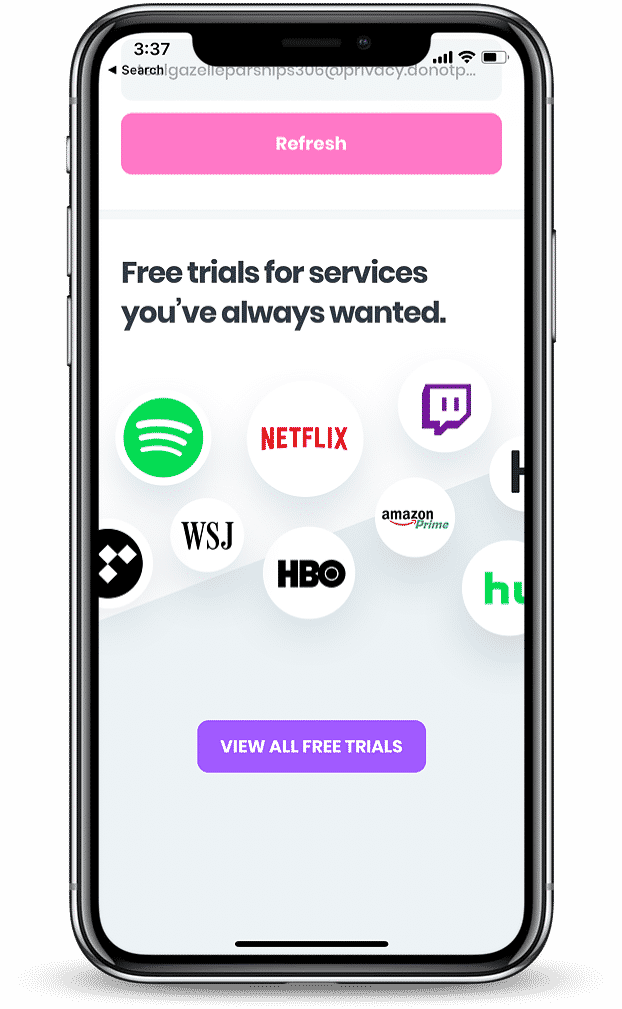 Many companies offer free trials. But before your trial begins, they solicit your personal and credit information. They count on you forgetting to cancel the subscription and automatically charge your card. But by using DoNotPay's virtual credit card, it allows you to bypass the authentication but never allows charges to be levied against the virtual card.  And you never have to share your personal information! This is what you do:
Start by searching DoNotPay for Free Trial and enter Pret A Manger or whatever the company you are attempting to get a free trial from.
DoNotPay will generate a credit card number for you to use when submitting a request for a free trial.
Copy the card details shown on your screen.
Use the card to sign up for your free trial and sit back to relax and enjoy!
There are some things to keep in mind:
Our cards are US-based, so can only be used by companies who accept cards based in the United States.
The card is for one use only and will be deactivated after one use.
No charges can be placed against the card.
If you need more than one card, DoNotPay can generate multiple one-use cards.
Can DoNotPay Help Me With Free Trials for Other Companies?
You bet! DoNotPay can help you with just about any company that offers free trials!  Some examples are:
What Other Things Can DoNotPay Help With?

DoNotPay offers fast and easy solutions to many of the problems that you encounter every day. And DoNotPay always fights for the best outcome for you, no matter what your problem is!
How can DoNotPay help you today? Let's get started!