Get a Poundland Refund Easily
Poundland is a British variety store chain founded in 1990, selling many items at a single price of £1, including clearance items and proprietary brands. Other items at higher price points are deeply discounted, which appeals to bargain shoppers throughout the UK.
Are you a shopper at Poundland and are finding it difficult to get a refund? If getting a Poundland refund on a recent purchase on your own is taking too much time or is too complicated, DoNotPay has a new Chargeback product that makes the task easy and quick.
How to Get a Poundland Refund on Your Own

Poundland offers exchanges or refunds on unused items that meet the following criteria:
They must be returned within 28 days of purchase.
The item must be returned in its original packaging, in a resalable condition.
A valid proof of purchase must accompany the return.
The following items cannot be returned:
Liquids
Food items
Pierced jewellery items
Underwear
Swimwear
Products included in a multi-buy promotion must all be returned.
No refunds or exchanges will be made on:
Domestic sim cards
Domestic and international top-ups
eGift cards
If you have been overcharged and need a refund, Poundland advises you to check your receipt before leaving the store. Sometimes it is difficult to determine if a mistake was made once you have left the store. If, however, you go home before you notice the overcharge, keep your receipt and take it back to the store as soon as you can and speak with the store manager.
If you notice that a transaction is pending and should not be, make a note and after ten days, check back to see if it has been reversed. If your bank confirms that there are two identical authorised transactions for the same day at the same time, go back to the store with a printed bank statement and copies of your original receipts.
If you can not get assistance at the store level, contact the Customer Relations team Monday through Saturday, 9 am - 5 pm (GMT). Note that if you contact Customer Relations through the website or call their contact phone number, you may have to fax or upload pictures of your bank statements and receipts.
Online purchases with Poundland may be a bit more difficult to determine when refunds are due. You will need to contact Customer Relations and advise them of your problem:
Product was not delivered
Wrong product was delivered
Product was damaged
Charges for the wrong product
Double or duplicate charges
Overcharges for product or shipping costs
They will instruct you as to what you need to do and where the product should be returned if needed.
| | |
| --- | --- |
| Can You Request a Poundland Refund Via | Yes / No |
| DoNotPay | Yes |
| Email | No |
| Phone | No |
| In Person | Yes |
| Website (Online Form) | Yes |
How Long Does It Take to Get a Poundland Refund?
That depends. If you are able to reconcile your problem with the store manager, you may be able to get a refund immediately. That is why it is so important to have all the information with you when you return to the store. Also, keep in mind, if you visit the store when there is no manager working, many times other workers may not be authorised to grant your refund. It may be a good idea to call ahead.
If you need to contact Customer Relations for large amounts, complicated transactions, or cannot get assistance at the local level, it may take a while longer. Depending on the amount and the complexity of your Poundland refund, it could take days or weeks to get your money refunded.
How Can DoNotPay Help?
If you are having trouble getting your Poundland refund, DoNotPay can help! We make it quick and easy to get your refund and always make sure you get the very best outcome possible. All you have to do is:
Find the Chargeback Instantly product on DoNotPay. 
Tell us which credit card (or ACH transfer) the payment was on, and enter the name of your bank and the merchant. 
Select the reason for your chargeback, and provide relevant details, including the charge amount, the charge date, a description of the payment, and any files you can upload as evidence.
DoNotPay will fax a request to your bank automatically and gather evidence on your behalf, as well as contact the merchant.
DoNotPay Can Help With All Your Refunds and Chargebacks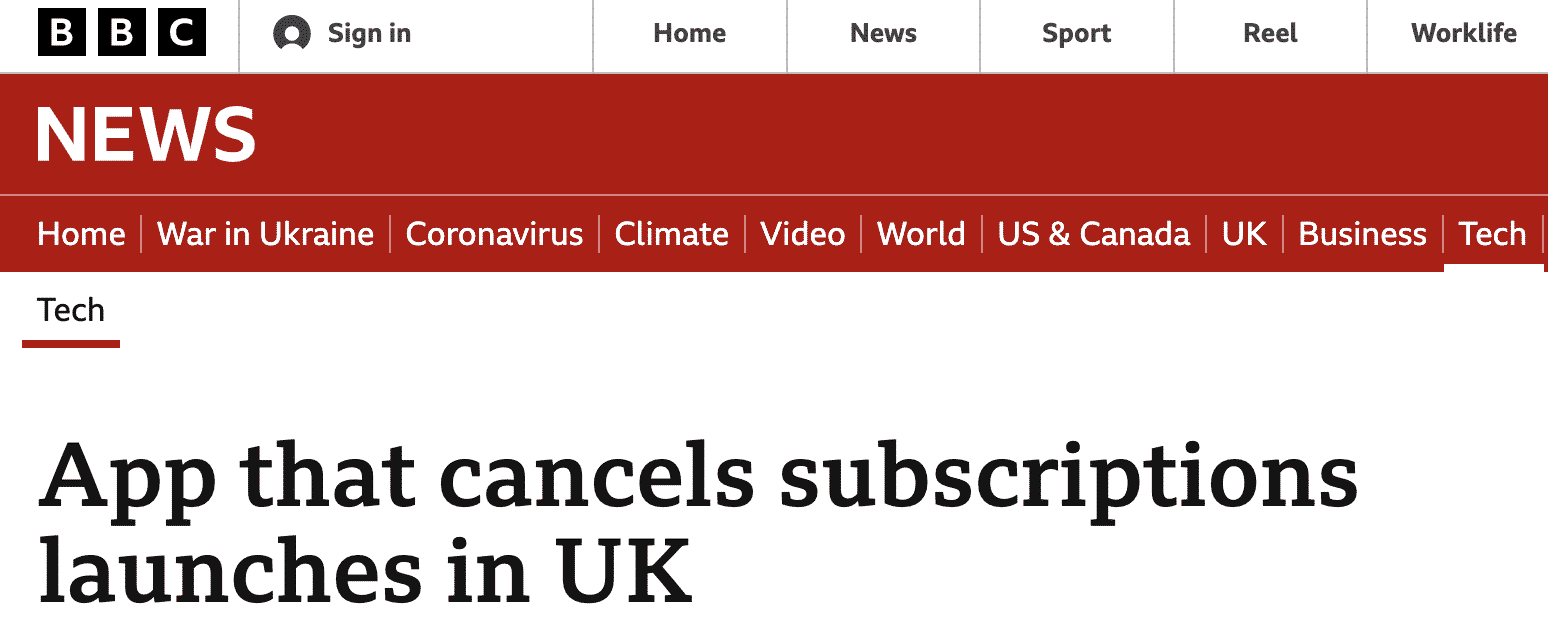 If you are having problems with other companies and need help getting your chargebacks or refunds handled, DoNotPay can help. Not only can we save you time and stress, but we also save you money as well! We can help with:
DoNotPay can not only help solve your problems with chargebacks and refunds, and even with virtual credit cards issues. We can solve most of the problems that you encounter on a daily basis, giving you more time and less stress to enjoy your day!