How to Get a Parcel2Go Refund the Fast and Easy Way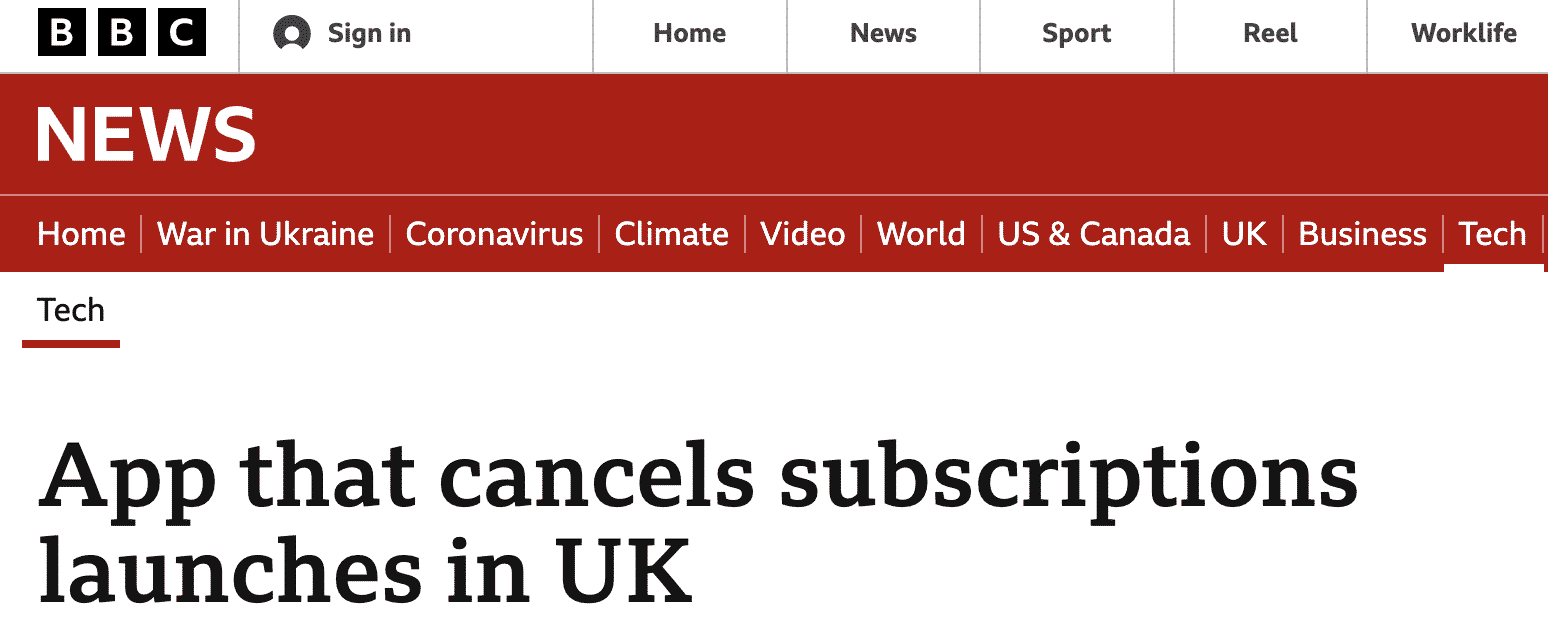 Have you recently used the Parcel2Go platform to send a package only to realise afterwards you did not need the service, and now you are faced with trying to get a refund? Parcel2Go is headquartered in Bolton, the greater Manchester UK area, and since 2003 has offered surprisingly low rates to send items from a small packet to a large parcel cheaper than standard post rates.
If you are trying to get a recently for a service you did not use and are having issues with, this post is for you! Let us look closer at the Parcel2Go service, how to approach them for a refund, and how you can bypass these troubles by using a fast and easy solution from DoNotPay!
Approaching Parcel2Go for a Refund on Your Own
Once you have reached the Parcel2Go website, you might find the particular page for requesting a buried deep in the assorted content pages. To access the Request a Refund page;
From the Home Page, click the Help Center
On the Help Center Page, locate the Service Problem Menu
On the Service Problem Menu, click Request a Refund
Use the Quick Solutions Menu on the Left Side of the Page to select Cancel and/or Refund a Parcel
It still may require some additional information from you to access the page you need. For instance, if you have not yet created an account, you will be asked to do so, and if you indeed have an account, you may be asked for any identifying credentials such as Google or Facebook login information.
| | |
| --- | --- |
| Can You Refund Parcel2Go Via | Yes/No |
| DoNotPay | Yes |
| Email | No |
| Phone | No |
| Letter | No |
| In-Person | No |
| Company Website/ Support Form (or another alternative method) | Yes |
The Parcel2Go Request a Refund Page Instructions
When you have finally found the page titled 'Request a Refund', you will first notice the Parcel2Go criteria for requesting the refund. You will need to see if your situation matches one of these issues;
To be eligible for a refund, you must:
Have booked the delivery within the last 28 days
Request your refund before collection or drop-off
Note: If your collection date has passed, we may be able to process your refund immediately. We aim to check and process all other refunds within two business days.
Word for word from the Parcel2Go Request a Refund page.
Now that you have met the criteria, there are a bit of additional confusing steps to take!
Next, you will be asked to 'Find Your Order' by reference number, name, or address associated with the booking and a specific timeline of 7 days to 1 month. And now you must provide a reason! From the 'Provide a Reason' drop-down menu:
Customer Cancellation
Duplicate Order
Failed Collection
Label Error
Multi Parcel Error
Prohibited Parcel Contents
When you have successfully met the Parcel2Go Refund Criteria, there will undoubtedly be a significant waiting period for an actual refund to come your way. Because of the type of information needed to complete the 'Request a Refund' process when researching this business for this post, there was only limited information available. Without providing an actual reference number or name and address of a customer booking the service, the trail goes cold at this point.
What Do Former Parcel2Go Customers Have to Say About the Request a Refund Service?
For those of you who have had issues with Parcel2Go in getting your refund, know that you are not alone. The consensus on Parcel2Go refunds is 'difficult' at best. This is according to reviews.io where Parcel2Go scored a meagre 1.5 out of a potential 5-star review across 2,037 Parcel2Go customer reviews.
Their refund process was labelled as 'difficult', and the return process was 'could be better', not very much in favour of the courier service from Bolton.
Uninsured Parcels
Perhaps the most used customer complaint was in the area of parcels that were not insured. The complaints were fairly the same in Parcel2Go either not processing the claim for some 'very technical language' in the fine print of the parcel agreement or the insurance purchased did not cover the 'specific' type of damage to the shipped item.
Mr CY, Aberdeenshire of north-east Scotland, had this to say about his experience with Parcel2Go and their insurable items compensation policies.
I recently bought a cooker from a supplier via eBay and arranged for Parcel2Go.com to collect it and deliver it to my home in north-east Scotland for £50. When it arrived, it looked as though it had been dropped off the back of a lorry – both doors were smashed, and it was useless.
Parcel2Go initially approved my claim for a refund but then rejected it on the basis that I hadn't opted for insurance. When I pointed out that TNT, the actual courier, must have been negligent in causing that much damage, Parcel2Go pointed to a clause in the terms that indemnifies it against pretty much anything. This arises from certain goods being classed as "no compensation items". Ironically, the insurance cover that was offered would not have been valid anyway, so the reason they gave me for rejecting my claim was disingenuous.
This is just a multitude of like complaints, which leads to asking, 'Is there not a faster and easier way to deal with this?'
There is! And we will show you that way now!
The Fast and Easy Way to Get Your Parcel2Go Refund With DoNotPay

DoNotPay was designed to level the playing field to make complicated issues like this one with Parcel2Go a fast and easy process! Take a look at the way of handling this issue so you can relax and let a team of professionals go to work on your behalf!
All you have to do is
Find the File a Chargeback product on DoNotPay.

Tell us which credit card (or ACH transfer) the payment was on, and enter the name of your bank and the merchant.

Select the reason for your chargeback, and provide relevant details, including the charge amount, the charge date, a description of the payment, and any files you can upload as evidence.
That is all you need to do to get the process started working in your favour instead of against it! DoNotPay will be hard at work for you and your issue with Parcel2Go.
What Else Can DoNotPay Do?
Helping you in your quest to secure a Parcel2Go refund is a rather small item in the DoNotPay menu. As this service platform continues to grow, so does its ability to assist you in other areas of your life. Take a look at a few other offerings from the DoNotPay team.
Teletext Holiday Refunds

Council Tax Refund
Approach those issues that have seemed impossible with the products from DoNotPay. Then, let DoNotPay show you the fast and easy way to get your Parcel2Go refund today!