Request Northern Rail Refund in Two Minutes or Less

Northern Rail is a train company that operates in the North of England. If you are a passenger and your journey is disrupted or delayed, you're entitled to a refund. Getting a refund from Northern Rail is quite easy. The train company has a straightforward way for passengers to claim compensation.
However, to make things much easier, you can consider using DoNotPay. We are experts in getting refunds from Northern Rail, and we can help you get your money back fast and easily.
How to Get a Northern Rail Refund on Your Own  
To be eligible for an automatic refund, you will need to access your Northland Rail delay repay account. If you don't have an account yet, you'll need to first register and then proceed to claim your compensation. Ensure you use the same email address you used when purchasing your ticket from Northland to make the refund process easier.
Once you've created your account, you will need to opt in for automated delay repay. Northland will then send you an email within 48 hours to confirm your delay and submit a claim- without necessarily providing your ticket or details about your journey. After your refund request has been processed, you will receive an email from Northern Rail confirming your refund.
If you didn't buy your ticket directly from Northland, you would still need to access your delay repay account, but the process will not be automatic. You will need to manually claim your refund.
Northern Rail Refund Policy  
If your journey is delayed by 15 minutes or more, you may be eligible for a refund. Other reasons that may make you eligible include cancelation, double charging, and inability to board due to overcrowding. Northland, unlike other transport companies, does not charge a cancellation fee or service fee to process refunds.
The company compensates customers for the length of the delay, type, and cost of the ticket. You have the option to request a refund in the form of a ticket for delays longer than 30 minutes. For example, if you were delayed for 30 to 59 minutes, you can request a single ticket, and if you get delayed for 2 hours, you can request 2 return tickets.
You can also choose to receive:
A refund to your credit/debit card
National Rail travel voucher which you can use to buy a train ticket at any ticket office.
A voucher for claims up to £50 which you can cash at any Northland ticket office.
A refund request should be made within 28 days of your journey.
Here's a look at your options for a Northern Rail refund:
| | |
| --- | --- |
| Can You Request a Refund Via | Yes / No |
| DoNotPay | Yes |
| Email | Yes |
| Phone | No |
| Letter | No |
| Website | Yes |
| In-Person | No |
Issues You Might Encounter When Requesting a Refund From Northern Rail 
There are two issues you might face when requesting a refund from Northern Rail.
You only get a partial refund even if you didn't complete your journey with the train or you all together cancelled the trip. (Note: You can get a full refund depending on your ticket.)
The refund processing time is quite lengthy–up to 28 days.
How to Get a Northern Rail Refund With DoNotPay  
If you're looking for a quick and reliable way to get your Northern Rail refund, consider using DoNotPay. Our services can help you claim your refund in just a few minutes. We will provide VISA and Mastercard reason codes to your bank. Your bank will then process a chargeback and within a few days, you should see a temporary deposit in your account. It's that easy.
To start the process, follow the following simple steps.
Find the Chargeback Instantly product on DoNotPay.

 

Tell us which credit card (or ACH transfer) the payment was on, and enter the name of your bank and the merchant.

 

Select the reason for your chargeback, and provide relevant details, including the charge amount, the charge date, a description of the payment, and any files you can upload as evidence.

 
Once your refund request has been processed, we will email you to let you know that your refund has been issued.
What Else Can DoNotPay Do for Me?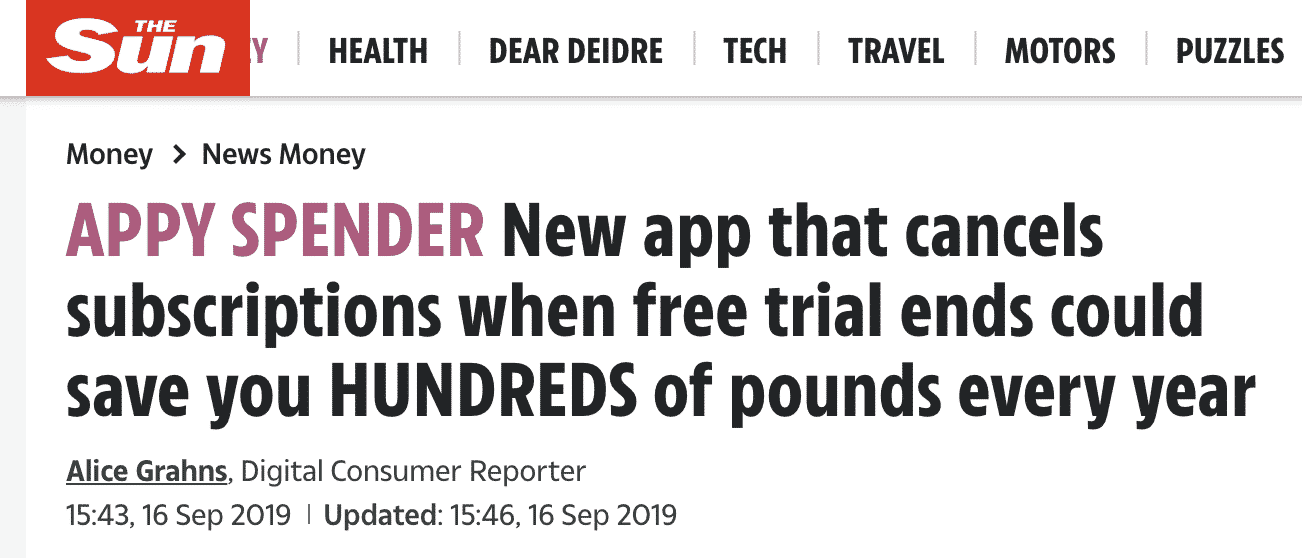 Northern Rail is just one of the many companies we can help you file a chargeback and get your refund. We can also help you get refunds from:
DoNotPay can also help you with a variety of other issues, such as:
DoNotPay can do so much more for you.
Need Help Getting Your Northland Rail Refund? We Can Help 
Getting refunds can be challenging, especially if there's no one to guide you on what steps to take. But that shouldn't be your case anymore because DoNotPay is here to the rescue.
If you've been waiting for a refund from Northern Rail and haven't had any luck, DoNotPay can help. We can issue a chargeback on your behalf, and within a few days, you should have your money back. Our services are easy to use, fast and automated. Try us out today.