Get a New Look Delivery Pass Free Trial With a Virtual Credit Card
You're here probably because you cringed while inputting your debit card information while buying a New Look product on their website. Similarly, you may have jumped through the hoops to cancel your New Look membership or replaced payment cards following a data breach. Most victims have wished for a safer alternative, and there's one: the DoNotPay Virtual Credit Card. The card keeps your bank money safe, but you'll have to follow a couple of steps to get started.
In case of any future New Look Delivery Pass free trial registration, use the DoNotPay Virtual Credit Card to prevent any cumulative costs at the end of the period.
Does New Look Deliver Pass Have a Free Trial?
If you shop at New Look frequently, you might want to sign up for their new Delivery Pass scheme. It can help you save money on delivery and click-and-collect fees for the upcoming summer holidays. However, the business doesn't offer a free trial for this service at the moment.
The Delivery Pass will set you back £9.99 per year. Considering that home delivery for only one order begins at £3.99 for standard delivery and rises to £7.99 for prioritized and next-day delivery, this is a bargain!
The Delivery Pass covers all delivery options and allows you to receive unlimited shipping and pickups from the store. This includes next-day and evening delivery. It's ideal if you need your products right away.
Also, with the New Look coupon code, you may get £5 off your total order when you spend more than £30. Before registering, kindly familiarize yourself with their terms and conditions, which are pretty straightforward to read. Your goods will appear as free delivery or click & collect when you register for the delivery pass. Please note that the Deliver Pass is only applicable to UK deliveries.
Three Reasons to Sign Up for the New Look Delivery Pass Today
Every item you purchase and request a Delivery Pass for will have free delivery from any pickup location. You'll also get to enjoy the following:
Unlimited next-day and Click & Collect delivery.
Freedom to choose a delivery slot that suits you (Precise DPD).
Return any orders that didn't entice you.
Click here to add a New Look Delivery Pass to your cart. To make a purchase, you can utilize any of the following processes:
Switch/Maestro
Visa
Visa Electron
MasterCard
American Express
What Free Delivery Methods Does Delivery Pass Offer?
Once you sign up for the scheme, get ready to receive the following delivery options:
Channel Island delivery with Royal Mail (Standard & Express)
BFPO delivery with Royal Mail (Standard & Express)
Northern Ireland delivery
Standard delivery with Yodel or Royal Mail
Express delivery with Yodel or Royal Mail
UK Sunday deliveries
Nominated Day UK
Next day UK (including precise)
Standard and Next Day Click and Collect to any of their New Look Stores
Collect+
Avoid Automatic Renewals With DoNotPay Virtual Credit Card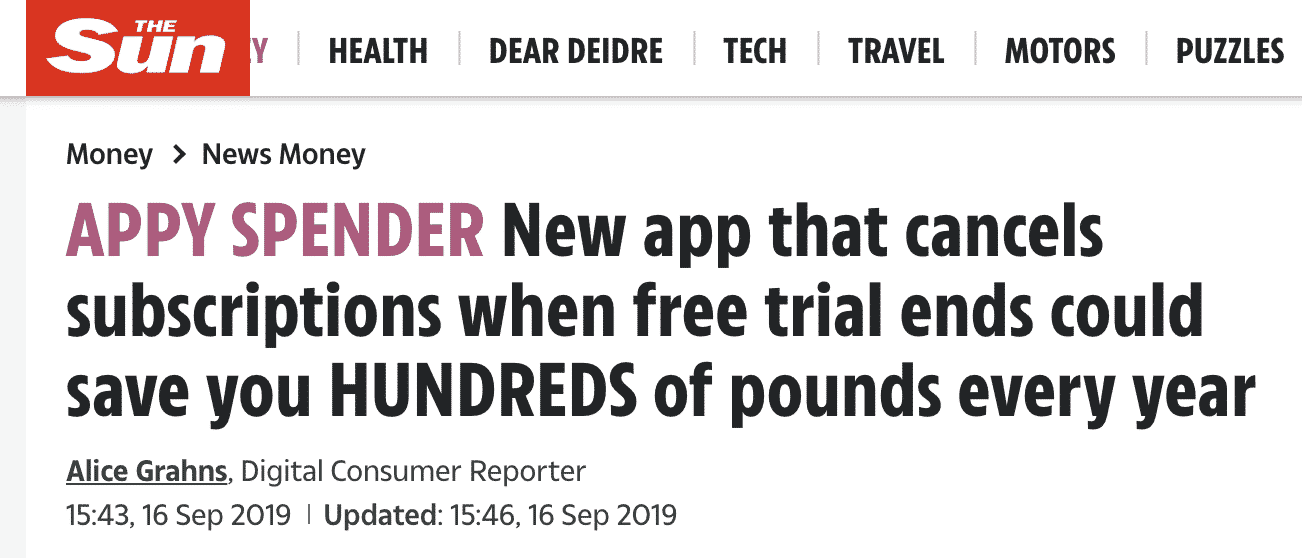 There is no available free trial on the New Look Delivery Pass but many companies offer free trials for their products and services. These companies claim that they won't charge you during the free trial period. That's true but be aware that the card may be billed after the period has ended.
Such incidents happen when you forget to cancel your free trials, resulting in multiple charges to your card until you realize you're already a paying customer. DoNotPay's Virtual Credit Card, which works similarly to a credit card, is the best step to protect your credit card data.
DoNotPay can help you get free trials without the risk of getting charged. Here are some examples:
What Else Can DoNotPay Do?

DoNotPay has many useful features to assist you with: