How to Effortlessly Get National Trust Refund Using DoNotPay
The National Trust is a large charity organisation that strives to preserve historic places and various spaces in the UK for the public. Being a charity organisation, the National Trust receives funds through donations, revenue raised from its commercial activities, and membership fees.
The National Trust membership comes with lots of benefits. These include free entry to various National Trust areas and accessing free parking, among others. Even though the National Trust membership helps you explore the UK, what if you no longer need it or never enjoyed its benefits? Or bought a faulty item? If
that is the case, you might be looking for an effective way to get a National Trust refund. Fortunately, DoNotPay can help you get a National Trust Refund without much hassle.
How to Get a National Trust Refund on Your Own

You can get a National Trust refund by contacting their customer service. That depends on whether you want a refund for the National Trust membership or their products. You should have your personal details and your membership or order number.
You can reach the National Trust customer service by:
1. By Phone
To cancel and receive a National Trust membership refund, you can call 0344 800 1895 and request a refund. If you would like to get a refund for National Trust products, you can request one by calling 0300 123 2025 between 8 AM and 7 PM.
2. By Email
You can send an electronic mail to National Trust Online including your full name and the order number of the product you would like to receive a refund for. If you would like to get a membership refund, email them to their official email address asking the support team for a refund.
3. By Post
You can also write to their customer care service through the following address:
The National Trust
PO Box 574, Manvers,
Rotherham, S63 3FH
4. Online
Chat with an appropriate customer care agent by visiting the National Trust Contact Us page.
5. Using DoNotPay
DoNotPay is the best, most effective and convenient approach you can take to request a National Trust refund. Not only is it reliable, but it also saves you the struggle of waiting in line or having your requests ignored.
| | |
| --- | --- |
| Can You Request a Refund Via | Yes/No |
| DoNotPay | Yes |
| Email | Yes |
| Phone | Yes |
| Lette | Yes |
| Website | Yes |
| In-Person | No |
National Trust Refund Policy
If you have joined the National Trust membership program, you can receive the National Trust refund on your membership if:
There was an error in the payment of your Direct Debit. You should receive a full and immediate refund of the amount paid.
If you cancel your National Trust membership within 14 days of subscription. This is 14 days after your membership application was accepted or renewed. You'll receive a refund, including the fees paid.
When you buy a product from the National Trust website, you can only receive a refund if:
If you don't meet the registration eligibility and have already paid for the products. In this case, you will receive a full amount in reimbursement, including the delivery costs.
If you cancel your order within 14 days, you can request a refund.
If you change your mind about a particular product, you can request a refund as per National Trust policies.
If you received faulty, misdescribed or wrong products
The National Trust refunds you through the credit or debit card you used to pay for the products. Bonus: Utilise virtual credit cards to avoid getting charged excessively when subscribing to National Trust membership.
How Long Will It Take To Receive a National Trust Refund?
The amount of time you wait to receive your  National Trust refund varies with the situation. If there was an error in the amount debited from your account, you should receive your refund as soon as possible. Typically, you'll receive a refund in your account within 21 days.
Issues You Might Encounter When Requesting a National Trust Refund
You may face various challenges when seeking compensation from the National Trust.
As a member of the National Trust, you may encounter the following challenges when requesting a National Trust membership refund:
You cannot cancel your membership for the first year after 14 days. If you do, your membership will continue for three months, within which you'll still pay for your membership.
If you paid your membership in full, you cannot cancel your membership after 14 days have elapsed.
To receive a refund for a National Trust product, you'll have to cancel your order. Unfortunately, you may run into a few setbacks when requesting a National Trust Refund for products bought. You cannot receive a refund for:
Products personalised for you like gifts
If you unsealed any of the sealed audio or video recordings after receiving them.
Earrings
Perishable goods like food
If you mishandled the products, you might not receive a full refund
How to Get a National Trust Refund With DoNotPay
With the short timelines among strict and unfavourable refund policies, receiving a National Trust Refund is more complicated than you can imagine. If you're looking for a way to get a refund, DoNotPay can help you. At DoNotPay, we make getting a refund a piece of cake.
You can use our simple, easy, and quick steps to get your money back. All you have to do is:
Find the Chargeback Instantly product on DoNotPay. 
Tell us which credit card (or ACH transfer) the payment was on, and enter the name of your bank and the merchant. 
Select the reason for your chargeback, and provide relevant details, including the charge amount, the charge date, a description of the payment, and any files you can upload as evidence. 
After sending your request, it will get faxed to your bank automatically. DoNotPay also sends the letter with all the VISA and Mastercard reason codes that help you win your case. Besides, we'll gather evidence on your behalf, such as contacting the merchant.
Get a Refund/Chargeback for Any Company With DoNotPay
DoNotPay has made it easier for you to get a refund or chargeback for any company whatsoever. Therefore, if you would like to get a refund or chargeback for any of the following, DoNotPay got you covered. We can help you with:
Other Ways DoNotPay Can Help You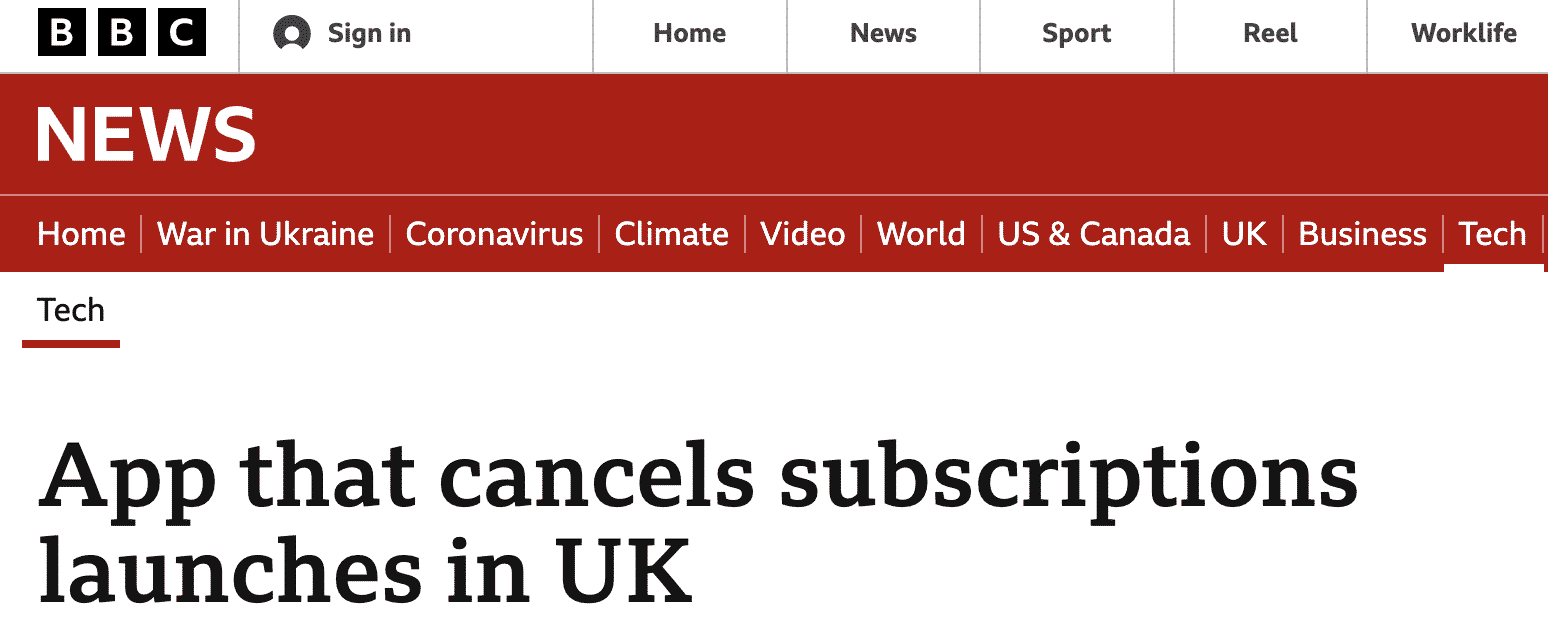 Whenever you have a challenging problem, feel free to seek help from DoNotPay. Our effective solutions can help you with any real-life problem stressing you up. With DoNotPay, you can:
DoNotPay ensures that you solve your problems in a few simple steps.