How to Get a Morses Club Refund in 3 Easy Steps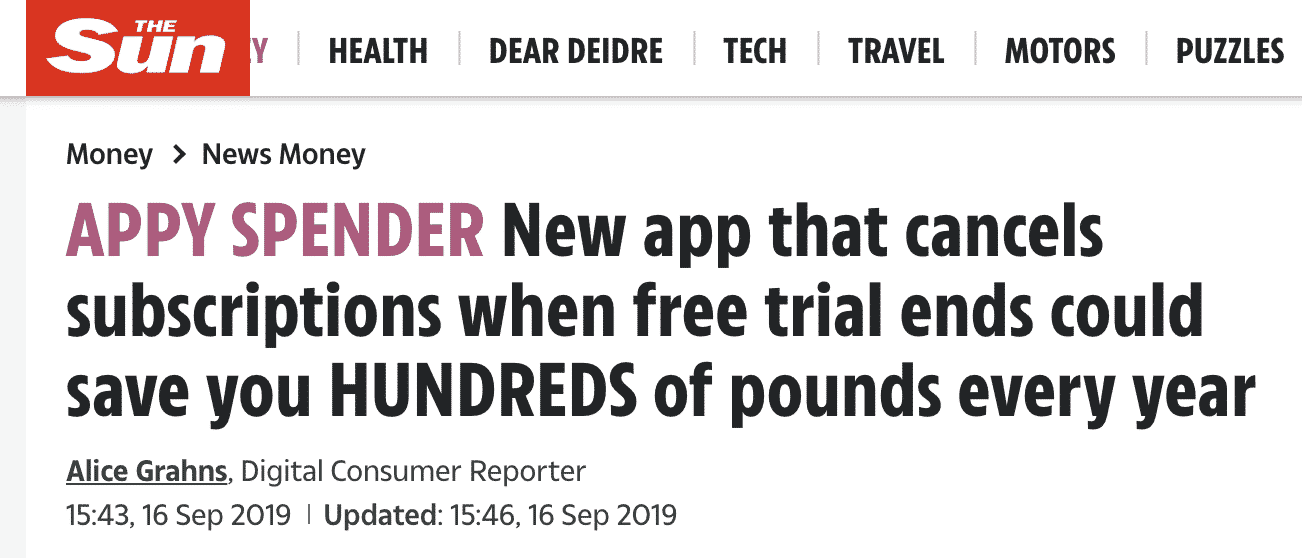 Nowadays, it is most common for consumers to use a credit line when purchasing products and services. Lenders make a profit by providing that service to customers. There is nothing wrong with this concept in general, but there is a problem when lending companies apply a great deal of pressure in getting their money back.
There are various complaints and reviews online as borrowers struggle to know how they can get a Morses Club refund. If you are in the same boat, then you need to get in touch with DoNotPay today to see how they can assist you with this.
DoNotPay can assist in getting chargebacks for a wide variety of products and services such as cancelled flights, food, train fares, purchases from online shops, and even loans. Read further if you need help in getting a chargeback from Morses Club or any other company.
Is It Possible to Get a Morses Club Refund?

Some people are perplexed by the notion that they could potentially expect a refund on money that they borrowed via a Morses Club loan. The concept is a little foreign to them because they are often led to believe that they will have to pay a penalty for the fact that they took a chance and borrowed a loan in the first place.
However, there are specific rules that prohibit lenders from violating certain lending practices. If you can show that Morses Club violated a lending practice that they were not supposed to, then you may be entitled to receive compensation from them.
Here are some of the reasons why your refund may be valid: 
The company violated legal lending practices
The company did not do a proper check of your credit and other financial information before lending you money
The company participated in false advertising of some kind that led you to believe that you would receive something that you did not receive.
Sadly, any or all of these things are possible, and those who get caught in the middle of it all can be seriously harmed financially. Know that you deserve a Morses Club refund if something like this has occurred and DoNotPay can help you out.
You can reach out directly to Morses Club through the contact details below:
Phone
0330 045 0719
Mail
Morses Club

Building 1, The Phoenix Centre

1 Colliers Way

Nottingham

NG8 6AT

Contact Form
Morses Club Contact
Does Morses Club Have a Refund Policy? 
The company does NOT have a refund policy per se. Instead, they are likely to fight you every step of the way to keep the money. They don't want to give up an inch of ground when it comes to the fact that they have sold you a loan, and you are now on the hook to pay that loan or face the consequences.
It can put you in a very tight spot to say the least! However, you don't have to panic. There are people at DoNotPay who will happily step up to the plate for you and help you get what you need.
When you go to battle with Morses Club to get back the money that they rightfully owe to you, please understand that you need to bring every bit of firepower that you can to the battle. This means that you need to make sure you:
Bring all vital documents showing the money you borrowed and how it was sold to you
Communicate with Morses Club only through a legal representative
Be prepared for a long and protracted battle
It is not fair that so many borrowers are put through all of this just to receive compensation for a loan that they never intended to borrow in the first place, but that is what Morses Club is known to do to people. They just don't seem to care who gets hurt along the way, and they will stop at nothing to drive home that point.
What Can DoNotPay Do to Help You Out? 
DoNotPay has a proven system that they use to help people get the help that they need when they find themselves in the grips of a bad loan from Morses Club. If you can follow these simple steps, then you will be on your way toward getting a refund:
Find the Chargeback Instantly product on DoNotPay.

 

Tell us which credit card (or ACH transfer) the payment was on, and enter the name of your bank and the merchant.

 

Select the reason for your chargeback, and provide relevant details, including the charge amount, the charge date, a description of the payment, and any files you can upload as evidence.
DoNotPay Works Across All Companies in Getting Refunds
Some people may prefer to DIY requesting refunds and chargebacks. However, DoNotPay guarantees better chances for your request to succeed while taking the stress off your shoulders.
DoNotPay has successfully requested refunds from:
DoNotPay Will Help You With Whatever You Need
DoNotPay is always on the search for providing even more interesting products and services for its clients. Signing up means you can enjoy getting help with the following:
Check out DoNotPay right now and discover how a friendly legal assistant can complete your long overdue tasks for you.