How to Get Your Moonpig Refund Fast
Moonpig is a popular online company that specialises in personalised greeting cards, gifts, flowers, and more. When you want to send someone a heartfelt message, Moonpig will happily deliver both your words and your presents to anyone in Australia, Ireland, the United States, or the UK.
But what happens when you're charged for a Moonpig purchase that you didn't make, didn't mean to make, or wish to cancel? What if your Moonpig delivery was late or defective?
Applying for a Moonpig refund on your own should be a quick, seamless process. Unfortunately, this isn't always the case. Moonpig starts order processing as soon as payments are submitted. Within just seconds of finalising your order, the window for having your funds instantly transferred back to your account or card will have already closed.
Luckily, if you have a hard time applying for a Moonpig refund or getting Moonpig to honour your refund request, you can always count on DoNotPay.  With DoNotPay, things like defective products and scams don't have to result in lost cash. DoNotPay can get companies like Moonpig to take swift action when refunds are due. DoNotPay can also help initiate the chargeback process when at-fault providers don't make a timely effort to return your hard-earned cash.
In fact, DoDoNotPay can help you get a Trainline refund, Argos refund, an EasyJet refund, a Wowcher refund, or a Just Eat refund. Getting a refund from Moonpig or any other company when you have the world's first AI-driven robot lawyer on your team is completely hassle-free.
How to Get a Moonpig Refund on Your Own

The refund process for Moonpig always starts by contacting the company to detail the nature of your issue. When you contact Moonpig customer support, you will need to tell them why your money should be returned. To increase your likelihood of getting a refund approval:
Have your transaction number on hand when calling in
Be prepared to detail the issue with your order
Share why you believe that the services or products supplied did not match up with the company's promises
Common Reasons for Requesting a Moonpig Refund
Moonpig is a popular platform for sending holiday gifts, birthday gifts, anniversary gifts, and more. The quality of the products received and the timeliness of delivery both play important roles in determining just how satisfied Moonpig customers are. Common reasons for requesting a Moonpig refund include:
Late deliveries
Delivery of defective products
Delivery of the wrong products
Personalised messages that are misspelt or printed incorrectly
Delivery to the wrong address
Unauthorised or unexpected charges
Contacting Moonpig Customer Support
There are several ways to contact Moonpig customer support when you want a refund. 
If you believe that you were charged for items that you didn't order, items that you didn't receive, or products or services that weren't on par with Moonpig's advertising or guarantees, you may be entitled to a Moonpig refund.
Email requests for refunds by visiting this link.
Phone support can be obtained by calling Moonpig Customer Care at 0345 450 0100.
Here's a summary of how you can request a refund from Moonpig:
| | |
| --- | --- |
| Can You Request a Refund Via | Yes/No |
| DoNotPay | Yes |
| Email | Yes |
| Phone | Yes |
| Letter | No |
| Website | Yes |
| In-Person | No |
Understanding the Moonpig Refund Policy
Moonpig's refund policy is outlined in its Terms and Conditions Agreement. Getting a refund from Moonpig directly is not always guaranteed, even if you believe you are entitled to one. Depending upon the nature of your issue, it will be up to the customer service representative to determine whether or not you will be compensated for any shortcomings in these company's services, products, or delivery.
How Long Will It Take to Receive a Moonpig Refund?
As soon as your refund is approved by a Moonpig agent, the related funds will be submitted to your bank by the company's payment processor. Depending upon the processing times of your own financial institution, your money will arrive within five to 10 business days.
Problems You Might Face When Requesting a Moonpig Refund
Having a complaint about the value of Moonpig products and services, and being completely at the mercy of a customer service representative is unpleasant, to say the least. There are no clear definitions in the company's Terms and Conditions concerning what constitutes a justifiable reason for a refund. Worse still, depending upon how busy customer support team members are, you may spend a considerable amount of time waiting in the phone queue just to get your opportunity to request a refund.
How to Get a Moonpig Refund Using DoNotPay
When companies like Moonpig don't make it easy to request a refund or are slow or unresponsive to refund requests, using DoNotPay is an excellent choice. In fact, it's the best choice. DoNotPay is ace at getting its subscribers the money they're owed. Best of all, requesting any refund with DoNotPay is always a simple, three-step process:
Find the Chargeback Instantly product on DoNotPay. 
Tell us which credit card (or ACH transfer) the payment was on, and enter the name of your bank and the merchant. 
Select the reason for your chargeback, and provide relevant details, including the charge amount, the charge date, a description of the payment, and any files you can upload as evidence. 
Once you submit your Moonpig refund request, it will be instantly faxed to your bank. DoNotPay will also submit a letter on your behalf that contains all of the Mastercard and VISA (reason) codes that will help you win your case. DoNotPay can additionally collect evidence for your refund request, and contact the merchant as needed.
DoNotPay Can Help You Get a Refund From Any Company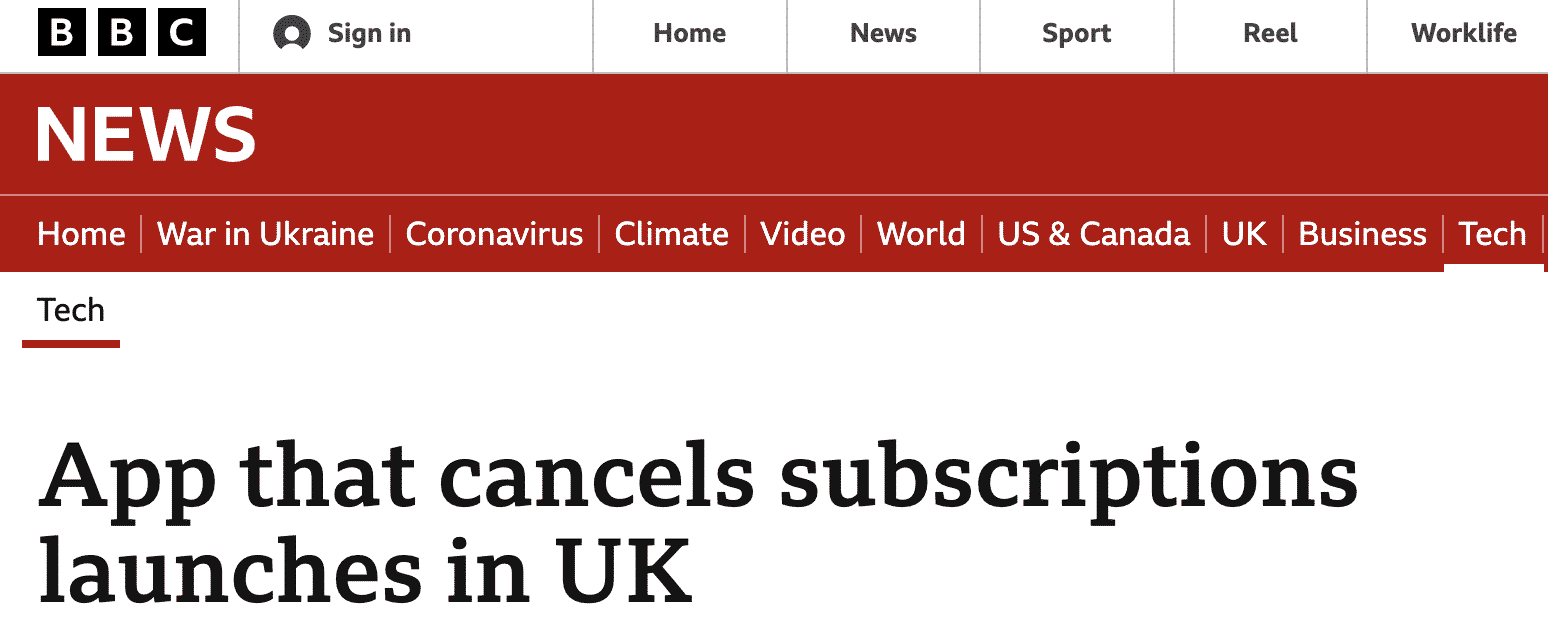 Getting refunds is often a hassle, even when the reasons for requesting them are both valid and clearly stated by consumers. DoNotPay is designed to work seamlessly across all platforms and companies so that you can get a refund from every business that owes you one without having to waste a lot of time. Thus, you can use this same service to get you:
You can additionally use DoNotPay to request a Natwest chargeback or get answers to important questions like, "Can I get a refund for plane tickets?". DoNotPay even offers virtual credit cards to prevent unwanted charges from being processed on a bank card in the future. Having a virtual credit card can be especially helpful if you like signing up for free trial offers but often forget to cancel subscriptions before trial periods end.
What Else Can You Use DoNotPay to Take Care Of?
DoNotPay is built to solve problems and it has a long-standing and fast-growing reputation for getting things done. Being able to quickly claim your Moonpig refund is just one of many benefits that you'll enjoy when subscribing. With this powerful robot lawyer on your team, you can easily:
Using DoNotPay is the sensible, cost-effective way to tackle challenging, frustrating tasks whilst saving money and time. Sign up now to get started!