Get Marks & Spencer Refunds the Easy Way
Marks & Spencer is a British multinational retailer that provides clients with the latest fashion clothing designs, home, and food products. If you purchase Marks & Spencer's products and maybe the transaction was faulty, or the products didn't match your expectations, you can apply for a Marks & Spencer refund.
However, getting a refund can frustrate you due to the time you would take to get the refund. Therefore, you may need a faster, more convenient, and easy way to apply for Marks & Spencer refunds. DoNotPay will help you apply for the rebate in a quick and easy process. It can also assist you with virtual credit cards, plane ticket refunds, easyJet refunds, and Trainline delay refunds.
Marks & Spencer Refund Policy

Marks & Spencer's return and refund policy states that the period of the purchased products is 35 days. This policy applies to online and in-store purchases, except for sale products, which have a 14-day return period.
The company will provide a full refund if the item is returned unused, in its original packaging, and accompanied by valid proof of purchase. The refund process has no bearing on your statutorily protected rights.
How Long Do Refunds Take?
Returns to Marks & Spencer's clothes and home shops are usually handled the same day. While your refund may take up to 35 working days to process, they can be typically granted to the original payment card within 3-5 business days. Returns to the company's Simply Food or Outlet locations take a little longer to process, so please allow up to 14 days for processing.
Once Marks & Spencer has repaid you, they will send you a confirmation email. Any refund will automatically be issued to your original payment method by GlobalE, its international sales facilitation and fulfilment partner.
 Where Should I Return the Items?
Returns are accepted at all Clothing and Home shops. Clothing and home goods cannot be returned to the company's Simply Food shops unless bought online or in-store (The regulation applies only to Simply Food locations that sell a limited selection of clothing and home goods).
Items bought at the company's Outlet locations must be returned to that exact location. If you're returning clearance products purchased in one of our leading apparel or home shops, please remember that these items cannot be returned to their Outlet locations. Please note that customised products cannot be returned unless they are defective.
What Happens to Uncollected Items?
Marks & Spencer policies state that uncollected clothing items will be held for seven days, after which they will return them to stock. For food items, they are only held for a day, after which they will be discarded, and you won't get any refunds.
How to Get a Marks and Spencer Refund on Your Own
If you purchased any clothing online and in the retailer's main stores, you could return them to its leading stores. Here's how to return an order bought online, including the ones you collected from a store.
Select the relevant order in your account​
In 'My Account,' choose how you'd like to return your parcel, such as by Royal Mail or Evri (They're all free!)
To return items that have been purchased as a Guest, you can visit the company's carrier partner sites to begin your Paperless Returns process. You'll need your order number to process your return.​
You don't need to include any other documentation– all the details required are contained in the label or code that's been generated
The company will usually issue your refund to the original payment card within 3-5 working days.
In addition, gifts will be refunded through a credit receipt, and if you paid via an e-gift card, the company will email you within 72 hours. If you paid using a gift card, Marks & Spencer would issue a new one as a refund to your billing address within 3 to 5 working days. Moreover, credit receipts are valid for 12 months only in UK stores.
If you have more inquiries, please contact Marks & Spencer Customer Service team on 0333 014 8000.
| | |
| --- | --- |
| Can You Request a Refund Via | Yes/No |
| DoNotPay | Yes |
| Website | Yes |
| Post | No |
| Phone | No |
| Email | No |
| In-Person | Yes |
Issues You Might Encounter When Requesting a Refund
Generally, refund processes take time and may even exceed the stipulated period. Since your application will be through the store, it might take time for your item to get there. In addition, there may be other refund requests, thus, taking more time. These procedures can influence the processing period to take a while longer.
How to Get a Marks & Spencer Refund With DoNotPay
The fashion industry has grown significantly with many trendy clothing items. Occasionally, you may not be content with a clothing item you purchased, or the item may have some defects.
Getting refunds may take time. For instance, Marks and Spencer's refund may come after 35 days. However, DoNotPay offers a faster, more convenient, and easy method to get your refunds. Here's how:
Find the Chargeback Instantly product on DoNotPay. 
Tell us which credit card (or ACH transfer) the payment was on, and enter the name of your bank and the merchant. 
Select the reason for your chargeback, and provide relevant details, including the charge amount, the charge date, a description of the payment, and any files you can upload as evidence. 
DoNotPay Can Help You Get a Refund/Chargeback for Any Company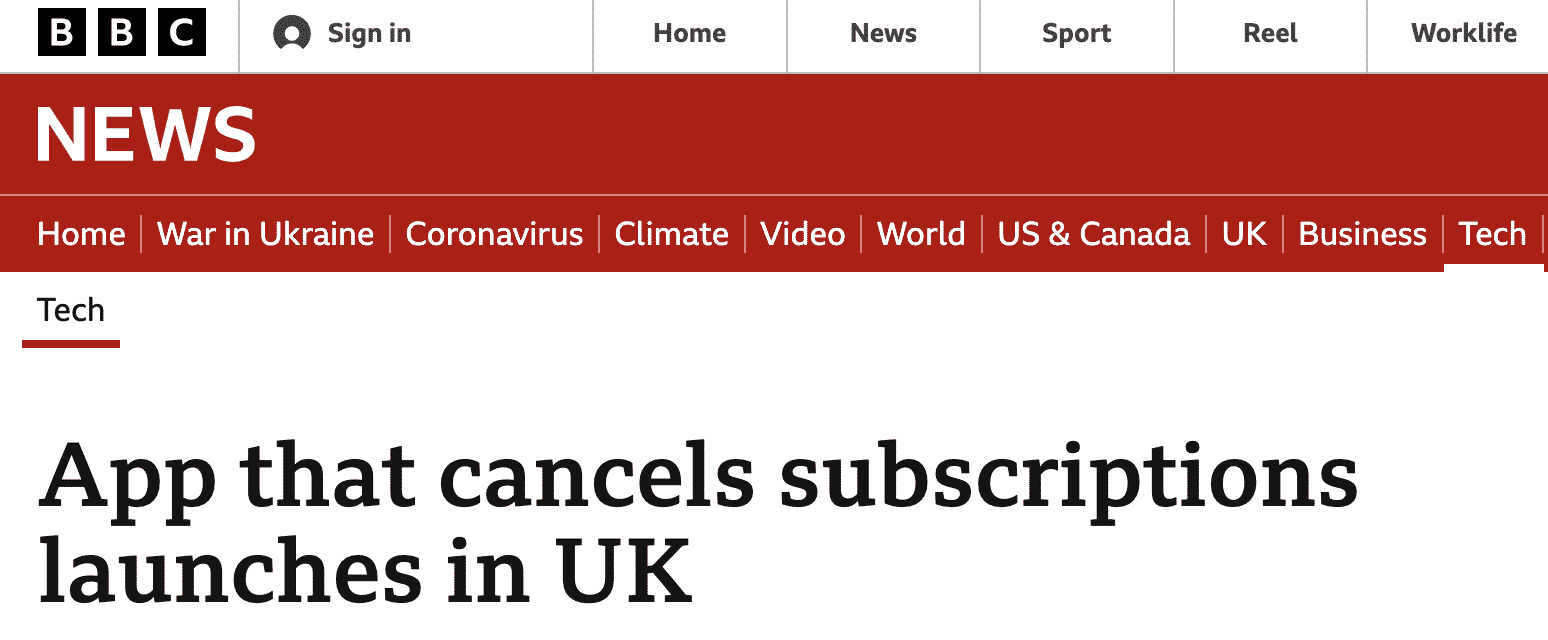 DoNotPay can help you get refunds for the following:
What Else Can DoNotPay Do?
DoNotPay can also help you with other issues like:
Sign up with us to enjoy our variety of product offerings.