Lufthansa Refund Policy—Learn Everything You Should Know
Lufthansa is a German airline with headquarters in Cologne. It is the second-largest airline in Europe and one of the five founding members of the world's largest airline alliance called Star Alliance. If you have any trouble with their service, DoNotPay can help you get a refund in a heartbeat!
Sail Through the Process of Getting a Refund From Lufthansa With DoNotPay

Have you ever wished someone else could deal with tedious administrative tasks for you? Well, your wishes can come true with the help of your own personal virtual assistant! DoNotPay can help you get a refund from Lufthansa before you know it, you will only need to:
Open DoNotPay in your

Find the

File a Chargeback Category

Click on the

Get Protected

button

Provide the app with all the important info about your bank

Type in

Lufthansa

as the merchant

Verify your signature and submit the request
DoNotPay can notify the bank and the company on your behalf to make sure the process starts as soon as possible. We can strengthen your case even more by sending all relevant VISA and Mastercard codes to your bank as evidence.
How To Request a Lufthansa Refund on Your Own
If you decide to request a refund from Lufthansa on your own, you will have exactly one option to do so. Take a look at your choices:
| | |
| --- | --- |
| Can You Request a Refund Via | Yes/No |
| DoNotPay | Yes |
| Company Website | Yes |
| Phone | No |
| Letter | No |
| Email | No |
| In-person | No |
How To Request a Lufthansa Canceled Flight Refund via the Company's Website
Lufthansa has the option of asking for a refund from their website, where you will find a refund form that you'll need to fill out. This is what you'll need to do exactly:
Open

Lufthansa's

website

Click on the

Menu

button at the top-right corner of the page

Under

Book and Manage

, click on the

Cancellations and Refunds

Scroll down to

Ticket Cancellations and Refunds

Click on the

Refund Form

link

Check the first box to confirm that your flight was canceled partly or completely because of a change to the flight schedule

Provide them with some general information (your first name, last name, email, country, phone number)

Provide them with important details about the unused flight or service coupon

Ticket number

Booking code

Passenger name (if it's a different person from the one mentioned above)

Check one of the following options

The entire service/ticket was not used

Part of the service/ticket was not used

Select

Submit
Lufthansa Refunds Policy

Lufthansa states that they will refund any unused ticket or unused portion of a ticket in any of the following cases:
The person whose name is written on the ticket or the one who paid for it is the one who can be granted a refund. They will need to provide certain proof of purchase

If the name on the ticket doesn't match the person who bought it, Lufthansa will give the money back to the person who made the purchase or follow their instructions

They will not give you a refund in case you lost the ticket. You may get your money back only when you can provide them with the ticket or any unused flight coupons

According to the first two bullets, a refund will be made to anyone who shows the passenger coupon and all unused flight coupons and presents themselves as the legitimate recipient of the refund

You will be able to get your money back if Lufthansa cancels a flight or if there is a flight delay (if you have to wait for more than two hours for a long term irregularity, or more than five hours for a short term irregularity)

If you haven't used any portion of the ticket

If you have already used a portion of the ticket, but it's not less than the difference between the fare paid and the fare applicable to the parts you have already used for flights

If you haven't been granted a refund for a lost ticket or portion of it and it hasn't been replaced without the ticket fare being charged again

If the passenger loses the ticket or a portion of it, the loss will be their responsibility
If Lufthansa Refuses To Grant You a Refund Use DoNotPay To Sue Them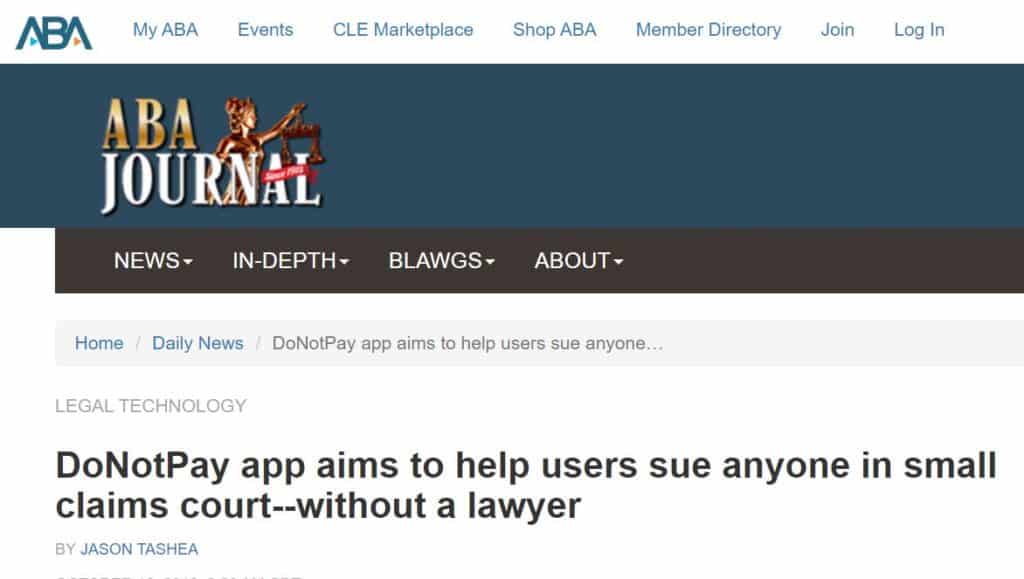 If you are having trouble in communication with Lufthansa and they are not willing to accept your refund request for some reason, you can ask DoNotPay to help you sue them in small claims court. The process is quite simple, but the rules of small claims court are different in various states, so be sure to check if you have grounds for filing a lawsuit.
If you do, DoNotPay can help you compose a demand letter that you need to send to the defendant before filing a lawsuit. We will make sure it includes all the key elements like:
Your personal information

Reasons you are having trouble with Lufthansa and suggestions on solving it

A statement where you clearly say that you are going to file a lawsuit
After this part is done, we will also gather all the forms you will need at court and complete them for you. You won't have to worry about whether you've acquired all the copies needed since it is all taken care of already. Then you can easily file them with the court. You could do it online, or you might need to go there in person—this depends on the court's rules.
Another part left to do is inform Lufthansa about your lawsuit by providing them with stamped copies of your court forms. This process is known as serving the defendant, and DoNotPay will happily do it in your stead!
And for your appearance at court, your virtual assistant can provide you with a script that can help strengthen your arguments and help you win the case!
How Long Does It Take To Receive a Lufthansa Refund?
Most of the Lufthansa refund cases are dealt with within two or three days if there are no complications of any kind.
Life Made Easy With DoNotPay

There may not be a robot who can deal with every single chore you would rather skip yet, but we can offer you the next best thing. DoNotPay is a virtual assistant that can help you with numerous administrative tasks in the blink of an eye.
Perhaps the Wi-Fi was poor on your flight with airlines like United, JetBlue, Southwest, or British Airways, and you want to get compensation? We can assist you with that.
Maybe you want to end your subscriptions with Instacart, V Shred, WWE Network, Blue Apron, or YouTube Premium? The process will be a piece of cake with our help.
Don't know how to unsubscribe from emails? No idea how to block email tracking? Not able to figure out how to report email blackmail? Our app has the answers to all your email questions.
Wouldn't it be nice to use free trials without disclosing your credit card info? With DoNotPay, you can enjoy Kindle, Spotify, or Origin Access without the fear of getting charged.
Perhaps you are a landlord, and your tenant is harassing you? Or maybe you're divorced, but your ex-husband is stalking you? Turn to the world's first robot lawyer for help with issues as serious as these.
Open DoNotPay in your , and give it a try if you need help with:
Appealing speeding tickets

Dealing with traffic tickets