Cancel V Shred without hassle or drama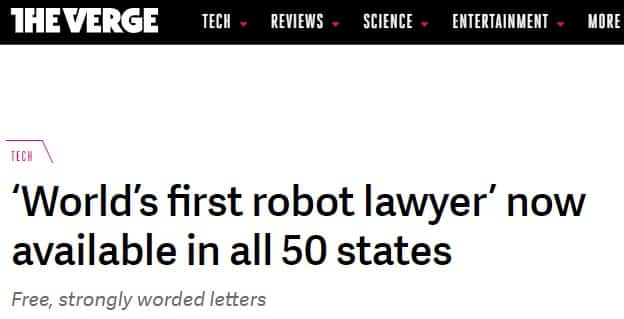 V Shred is a fitness website that helps its users come up with workout and diet plans. While their V Shred University (VSU) membership and Custom Diet Plan operate on a subscription basis, most of their services and products function as one-off purchases.
How you can cancel V Shred
There are very few ways you can cut ties with V Shred:
| | |
| --- | --- |
| Can you cancel with | Yes / No |
| DoNotPay | Yes |
| Email | No |
| Phone | No |
| Letter | No |
| In-person | No |
| Online | Yes |
If you decide to contact V Shred via email, their support team will most likely point you towards the in-app cancelation process described below.
How to cancel V Shred online
Sign in to your V Shred account via their

login page

Click on Edit Profile

Select Purchases

Go to the Purchases/Subscriptions tab

Find your VSU (V Shred University) membership

Click on the Cancel button to end your membership
Keep in mind that VSU cancelations must be performed via a web browser (either on desktop or mobile). It's currently not possible to delete an account through V Shred's mobile app.
If you've run into problems while removing your subscription through the app, here's the request form via which you can reach out to V Shred and see what's preventing you from canceling the account.
How DoNotPay can cancel V Shred for you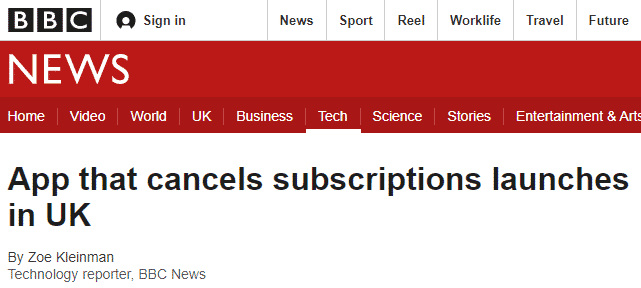 Instead of tackling the cancelation process on your own, you can sign up for DoNotPay, and we'll handle everything on your behalf. Once you make a profile in our app, you'll be able to delete your subscription to V Shred in just a few steps:
Open DoNotPay (on

a

)

Go to Find Hidden Money

Type V Shred in the search bar

Choose to unsubscribe from their service
Once you give us the go-ahead to cancel the subscription, there's nothing else you need to do—we'll reach out to V Shred and handle the removal of your account. You'll be notified as soon as the unsubscription goes through.
Does V Shred free trial auto-renew into a paid subscription?
V Shred does not offer free trials for VSU memberships and Custom Diet Plan subscriptions at the moment. Instead, you can pick up their 30-Day Money Back Guarantee programs. During this time, you're eligible for a full return at any moment according to their refund policy, and you will not be charged anything extra once the program runs its course.
Can you pause your subscription to V Shred instead of canceling it?
Subscriptions to VSU and Custom Diet Plans can not be placed on pause, so you can either cancel or continue to pay for them on a monthly basis.
Does V Shred prorate their cancelations?
Once you cancel your membership, you'll lose access to VSU immediately, regardless of how much time you've got left on the current billing cycle.
The best alternatives to V Shred
Company
Pricing
Benefits

Tone It Up Fitness App

$12.99 per month (there's a 7-day free trial)

A constant stream of new content

Loads of specialized programs

Daily Burn

$14.95 per month (there's a 30-day free trial)

An on-demand library of more than 150 workouts

A great online community

Both group workouts and 1-on-1 programs are available

Physique57

$24.99 per month (there's a 7-day free trial)

Created with a pacy lifestyle in mind

A strong accent on bodyweight exercises
Stay on top of all your subscriptions with DoNotPay...
By signing up for our app, you'll be able to track all of your subscriptions and single out those you do not need. We'll make sure you're spending your hard-earned money only on services you're actually using.
While you can delete subscriptions by going inside our app and manually searching for them, we also offer a more convenient method. If you connect your email or bank account to our app, we'll automatically make a list of all the subscriptions you're currently paying for. Once we've generated the list for you, simply select subscriptions you're not using anymore, and our team will make sure you stop paying for them.
… or use our app to sue service providers who wronged you in the past

Besides helping you save money on subscriptions, DoNotPay can also empower you to sue any service provider who hurt your rights as a consumer.
As recipients of the ABA Brown Award for access to justice efforts, we're more than qualified to take V Shred to court if you feel like they somehow wronged you. Our team specializes in small claims court, and we're at your disposal if you feel like you were mistreated at any point of your association with V Shred.
Other services provided by the DoNotPay team
We offer an array of different services to our users—here's the gist of what we can help you with:
Fighting speeding tickets

Fighting traffic tickets