How to Block Email Tracking in a Few Easy Steps
If you had any doubts about whether your emails are being tracked, unfortunately, the answer is yes. A company called One More Company released a study that revealed that 85% of all emails received is made up of newsletters, marketing materials, or messages of transactional nature. A hard-to-believe 99% of these emails are being tracked by the companies who sent them.
The neverending stream of marketing and spam emails trickling into your mailbox is more than just a plain nuisance. Most often than not, companies behind those emails are monitoring how you're interacting with those emails.
Why Are Some Companies Tracking Emails?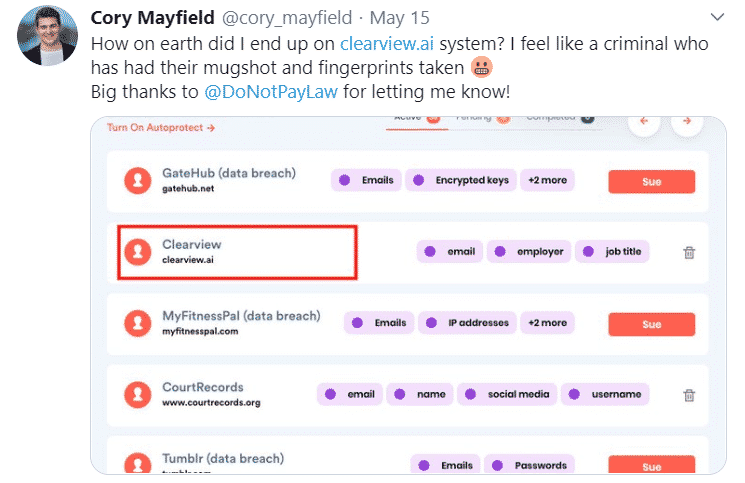 Have you opened the message? When did you click on it? What was your location at the time? How long did you spend reading it? Most companies are very keen to find that out because it's how they can assess the effectiveness of their methods and study the behavior of their target audience or customers. Even if you don't respond to the email or click on any links, the sender will still get a sizable amount of data about you.
To fight the trackers, you can:
Figure out a way to block the tracking
Is Email Tracking Illegal?
Email tracking is not considered unlawful, but whether or not it's ethical remains an altogether different issue.
Note that hidden email trackers are very different from the so-called read receipts. With the latter, the email recipient has the option of letting the sender know that they received the message.
Find out how to report email abuse here.
How to Stop Email Tracking

Most spam email senders rely on something called pixel tracking to keep an eye on what happens to their emails once they're sent. One invisible, single tracking pixel is embedded into the email message, most commonly concealed within an image or a link. When you open the email that contains a tracking pixel, a code within that pixel collects the relevant data and sends it back to the sender's server.
A quick and simple fix to this issue is to block all images from displaying in your email client. This is not a bulletproof solution to warding off all trackers, but it will take care of most of them.
For a more detailed step-by-step process, find out how to:
Prevent image autoloading in Gmail

Prevent image autoloading in Apple Mail

Prevent image autoloading in Microsoft Outlook
Prevent Image Autoloading in Gmail
This is how you can stop images from loading when you receive an email in Gmail:
Open your Gmail settings by clicking on the gear icon in the top right corner

Go to the

General

tab, then select

Images

Hit

Ask before displaying external images

Click on

Save Changes

to confirm
Prevent Image Autoloading in Apple Mail
To prevent your email images from loading in your Apple Mail automatically, you should:
Go to

Mail

Open

Preferences

Go to the

Viewing

Untick the

Load remote content in messages

option
Prevent Image Autoloading in Microsoft Outlook
To nip the automatic image loading in your Outlook in the bud, follow these instructions:
Go to File, then select Options

When you access the Outlook Options window, choose Trust Center

Hit Trust Center Settings

Select the

Don't download pictures automatically in standard HTML messages or RSS items

and

Don't download pictures in encrypted or signed HTML email messages

boxes
How Do You Stop Emails From Spying on You
With a Browser Extension?
There are many different tools in the form of browser extensions that you can use to spot the emails with hidden trackers. Here is a selection of some of the best ones available on the market:
Name of Extension
Works on

Features

Chrome

Runs locally on your browser

Displays a "red-eye" when it detects and prevents a tracking attempt inside of an email

Chrome, Firefox

Is the most downloaded extension on Gmail for blocking tracking and "read" receipts

Clearly marks all emails with a tracking pixel with an eyeball icon

Chrome, Firefox

Blocks email tracking

Reveals the hidden tracking image within the email

Safari, Firefox, Chrome, Internet Explorer, Opera

Finds out who is tracking you on emails, websites, applications, and device

Includes a VPN and an ad-blocker

Comes at $11.99 a month
How to Put an End to Spam Email With DoNotPay

Even if you know how to unsubscribe from emails and report spam, you're probably not happy with how much time and effort this process can sometimes take.
You no longer have to do this on your own. DoNotPay has developed a clever AI-fuelled feature that keeps your inbox clear for you.
What you need to do is:
Open DoNotPay in any

Hit the

Spam Collector

option

Enter your email address to connect it to DoNotPay

Forward the next spam email you receive to

spam@donotpay.com
Once that's done, you will be automatically unsubscribed from the mailing list in question. The bonus is that, if there's a class-action lawsuit against the individual or company behind that message, DoNotPay will immediately inform you about it. A flag will appear in the Spam Collector tab on your DoNotPay dashboard once that happens.
What an easy way to engage in some healthy spam email revenge (and earn compensation cash while you're at it)!
Eliminate the Physical Junk Mail From Your Life
How to stop spam emails is something that everyone with an email account should know, but how do you tackle the physical counterpart of a mailbox filled with junk email—a private mailbox overflowing with tacky marketing flyers and (sometimes not so obvious) scam letters?
You guessed it—DoNotPay has the solution. All that's required of you is to take a snapshot of the physical junk mail you received and upload it in the app. We'll take it up from there.
Here is how it works:
Select the

DoNotMail

tile on the DoNotPay homepage

Hit the

Enroll Now

button

Upload your photos
From this point on, we will not only request the senders to stop sending you junk mail, but we'll also inform you of a class-action lawsuit if there is one. In the case of a successful settlement against the sender, you could win up to $500 in compensation money!
DoNotPay Is the Robot Lawyer You Didn't Know You Needed

Even if you're quite happy with the state of your mailbox, the chances are that you're struggling with some other areas in your life. Whether you need to write a cease and desist letter against your stalker, request an extension date on your overdue bills, block spam email on your Android, or dispute a parking ticket, you can rely on DoNotPay to help you. After all, the American Bar Association recognized our app with the 2020 Louis M. Brown Award for Legal Access!
Download the app in any so that we could give you a hand with:
Fighting traffic tickets

Appealing speeding tickets