The ultimate guide to Southwest Airlines Wi-Fi and in-flight entertainment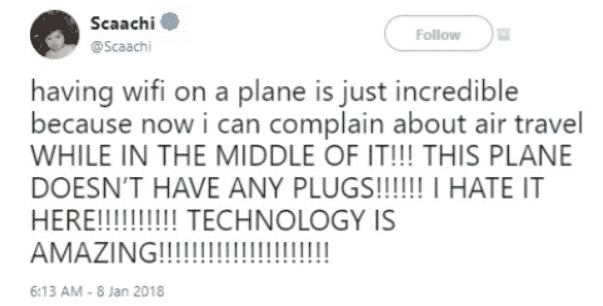 Let's face it: most of us would give up plushy seats, fancy snacks, an arm, and a leg for reliable Wi-Fi up in the air. In a hyper-connected world, having to spend a couple of hours without the Internet is borderline torture. Not being able to scroll through our Instagram feed or even keep working can make us irritable, bored, and outright depressed.
Up until recently, Southwest's Wi-Fi had been almost unusable. We're happy to say that they have been working on it, and it's paid off. You can now get high-speed Wi-Fi for cheap, and there are even some free entertainment options.
How to connect to Southwest Wi-Fi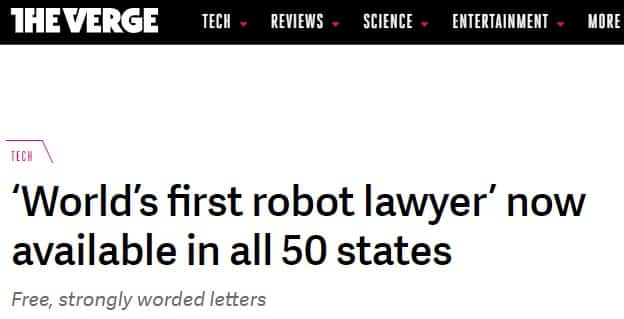 You've boarded the plane and are ready to get connected. Here's how to do it:
Go to your device's Settings and set it to Airplane Mode.

Turn on your Wi-Fi.

Find SouthwestWiFi on your wireless networks list and select it.

You'll be directed to a new page with a link to Southwest's Wi-Fi page.

Either click on the link or copy/paste it into your preferred browser.

If the page doesn't load, manually input

www.southwestwifi.com

into the address bar.

That's it. Enjoy.
Bear in mind that you may need to download the official airline's app to access some content.
What are the most common issues with Southwest Wi-Fi?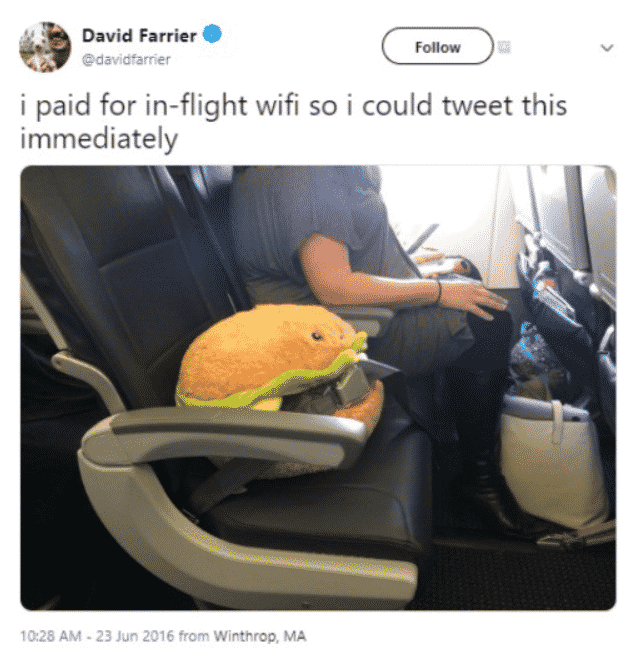 Southwest's Wi-Fi had a bad rap for a long time. There is a whole in-flight Wi-Fi disappointments section on their community discussion forum. If you check it out, you'll see that up until mid-2019, there had been a host of comments by dissatisfied Southwest travelers. You'll also notice that that's also when the comments stop. That's when Southwest dropped the contract with Panasonic Avionics and replaced them with Global Eagle Entertainment. They are working hard to make improvements, and it shows.
Some of the most common complaints are about the two most essential things when it comes to the Internet—speed and connection problems. Passengers reported not being able to connect or their connection repeatedly breaking. Others complained about inadequate speed and not being able to browse the web at all. This problem seems to be associated with the 800 model aircraft.
Many business travelers gave up on flying with Southwest because they couldn't afford the productivity loss they were repeatedly experiencing. Those who wanted to watch a movie or a show to pass the time reported no movies and a lack of shows on the airline's free in-flight entertainment. Even the paid service didn't work, and many people started asking for refunds.
Can you get a refund for poor Wi-Fi on a Southwest flight?
Absolutely. According to the U.S. Department of Transportation, if you paid for an optional service (such as in-flight Wi-Fi) and were unable to use it, you are entitled to a refund. All you have to do is notify the airline about the problem, and you should encounter no problems in getting compensated. You can do so by getting in touch with their Refund Department.
One of the greatest drawbacks in this department is that you can't contact them via email. You can only seek compensation by putting your request on paper and sending it to their address at P.O. Box 36649, Dallas, Texas 75235-1649, like in the Middle Ages. An alternative is to contact their customer support by phone at 1-855-234-4654. Either way, the process will probably take forever.
You can get compensated for poor Wi-Fi on a Southwest flight with DoNotPay
Do not despair. You don't need to go through this process on your own. There is another, much easier way to get compensated for your bad Wi-Fi experience with Southwest. DoNotPay can get you a refund, and it will only take about 30 seconds of your time. You can access it through any .
Here's how to do it:
Open our app and select the "In-flight Wi-Fi Protection" option.

Our chatbot will offer to automatically get you a refund. Click or tap on "Claim Refund."

DoNotPay will ask for the name of the airline. Type in "Southwest Airlines."

You'll then have to input the Wi-Fi purchase number and provider. You can find these on your email receipt.

Confirm the email address used to purchase your Wi-Fi.

That's it. DoNotPay will inform you about the progress of your problem in 48 hours.
Should the airline refuse to give you a refund, you can also use DoNotPay to sue them in small claims court. You should be able to get what's rightfully yours.
How much is Wi-Fi on Southwest?
Southwest offers many free in-flight entertainment options, but if you want to have (almost) full access to the world of the web, you need to pay. The price is $8 per day, and you can use it even if you change aircraft during your trip. If you're an A-lister, great news—for you, their Wi-Fi is free of charge.
Bear in mind that not all aircraft are Wi-Fi enabled. You'll have to inquire about this before your trip. The website states that the Wi-Fi may not be available during the whole flight. This is due to their limited licensing. With their paid service, you'll be able to browse the web, check your emails, and get your daily Instagram fix.
Does Southwest's Wi-Fi support Netflix?
The short answer is—no Netflix on your Southwest flight. The company bans access to many high-bandwidth sites in order to keep their Wi-Fi fast for everyone. These websites include Netflix, VoIP, and HBO GO. If you're a weirdo who was hoping to pass the time on their flight watching porn, you probably won't be able to. Southwest also prohibits offensive and obscene content.
Which devices are compatible with Southwest's Wi-Fi?
Here's a table of all the compatible devices:
Macs and Laptops
Android Mobile & Tablets
iOS Mobile & Tablets
Supported OS

Windows 7 or higher

OSX 10.9 or higher

Supported browsers

:

Firefox 47 or higher

Internet Explorer 10 or higher

Google Chrome 51 or higher

Safari 9 or higher
How to get free Wi-Fi on Southwest flight
There are two ways to get free Wi-Fi from Southwest Airlines. These include:
Selecting content from their free Wi-Fi entertainment portal

Being an A-list preferred member
You'll learn more about the former in the next section of this article. As for the latter, we've already mentioned that A-listers don't need to pay a dime for full access to their Wi-Fi. If you're a frequent flyer, it's worth trying to become their preferred member.
Southwest in-flight entertainment portal
If you only need Wi-Fi for entertainment, you can make use of their free in-flight entertainment portal. Through this portal, you can enjoy the following:
Movies

On-demand TV

Live TV

Messaging

Music
Free Movies
To watch some of their free movies, you'll have to download the Southwest app. Be sure to do this before your flight departs. You won't be able to do it afterward.
Free On-Demand TV
There's also a selection of on-demand TV shows to make your flight pass quickly. For this option, you'll also have to download their official app.
Free Live TV
If you wouldn't like to miss an important game while in the air or watch some TV in general, you can do so. There are 16 live TV channels on offer, such as CNN, Fox, Discovery, Disney, etc.
Free Messaging
Their messaging service only allows the use of two apps—iMessage and WhatsApp. If you don't have this already, you need to download them prior to the flight.
Free Music
You can download the iHearthRadio app before your flight to listen to some music in the air for free.
DoNotPay can do other great things for you
Aside from getting you compensation for poor Wi-Fi, DoNotPay can help you:
Disputing traffic tickets

Fighting speeding tickets