How to Request a Lloyds Bank Refund or Chargeback
For more than 250 years, Lloyds Bank has been providing financial services to the people, businesses, and communities of Britain. From personal banking services, debit and credit cards, business banking, and investing to retirement planning, Lloyds is a premier financial provider even now.
If you're like many Brits, you make many of your purchases online, often from companies that you are unfamiliar with. Sometimes, those transactions do not go as planned and you realize that you're not getting what you paid for. It's a frustrating experience, but rest assured it can be managed.
If you're using a debit or credit card to pay, you may be able to request a chargeback from Lloyds Bank. There are rules, of course, regarding eligibility for a chargeback. As long as you meet the criteria, your request should be approved. If it is not, or you'd rather not deal with it on your own, DoNotPay can help.
When Can I Issue a Chargeback With Lloyds Bank?

Before you make a formal request with the bank to get your money back, understand that there is a difference between a chargeback on a direct debit and a purchase. In order to get authorization for a chargeback, you must meet the criteria defined by the form of payment.
Direct Debit
Per the Direct Debit Guarantee, Lloyds will issue incorrect Direct Debits immediately if:
There was a change of amount or date that you were not notified of.
The amount taken from your Lloyds account is incorrect.
The debit was taken too early or in error.
As soon as you notice the issue, report it and begin the process of getting your money returned.
Payment Disputes
You can file for payment disputes if:
You did not get the item or service you paid for.
The item or service was not as described.
You were charged twice.
Claims must be made within 4 months of your original date of purchase, or the date that you had expected to receive them. 
How to Get a Chargeback From Lloyds Bank
If you suspect that you have a legitimate claim for a chargeback from Lloyds Bank, you'll need to be prepared to present your case. That begins with collecting evidence such as agreements, payment receipts, shipping documents, or other evidence. Analyze the situation and determine which route you wish to take to address the issue.
For Credit Card Issues, call 0345 606 2172 (+44 1702 278 272 from outside the UK).
For Current Accounts, call 0345 300 0000 (+44 1733 347007 from outside the UK).
Of course, you'll need to send information, evidence, and other documents by post, or hand-deliver them as requested.
Use the Mobile Banking app to call Lloyds directly. As you're already securely logged on, there's no need to remember any passwords. You may also be able to upload documents, which can save time, although it may be a bit daunting if you're technologically challenged.
Begin the process of obtaining a Lloyds Bank Chargeback Online. Log into your personal account, and verify the information regarding the transaction accuracy, date, or frequency. If you are disputing the fees for a subscription, you may need proof you requested cancellation.
Visit a Lloyds Bank Branch In-Person. If you are willing to wait in a queue, you may wish to handle your chargeback requests in person. Be advised that you may be required to schedule an appointment in order to speak to a bank representative. It is advisable to call ahead.
Once you've submitted your request for a chargeback, Lloyds will investigate your claim and make a decision. As mentioned above, Direct Deposit refunds are generally returned immediately when there is indisputable proof of the error.
| | |
| --- | --- |
| Can you Request a Refund via | Yes/No |
| DoNotPay | Yes |
| Email | No |
| Phone | Yes |
| Letter | No |
| Website | Yes |
| In-person | Yes |
How to Get a Lloyds Bank Chargeback With DoNotPay
If asking for a chargeback from Lloyds Bank sounds like an exhausting endeavor, leave the hard work to DoNotPay. This amazing app is easy to use, fast, and incredibly successful.
To get your money returned via DoNotPay, all you have to do is:
Find the Chargeback Instantly product on DoNotPay. 
Tell us which credit card (or ACH transfer) the payment was on, and enter the name of your bank and the merchant. 
Select the reason for your chargeback, and provide relevant details, including the charge amount, the charge date, a description of the payment, and any files you can upload as evidence. 
Once you've completed these steps, DoNotPay sends Lloyds a fax automatically. In addition, it sends a letter that includes all the VISA and Mastercard (reason) codes that are relevant to your case. If necessary, DoNotPay is also able to gather evidence on your behalf to help win the case.
DoNotPay Can Help You Get a Refund or Chargeback for Any Company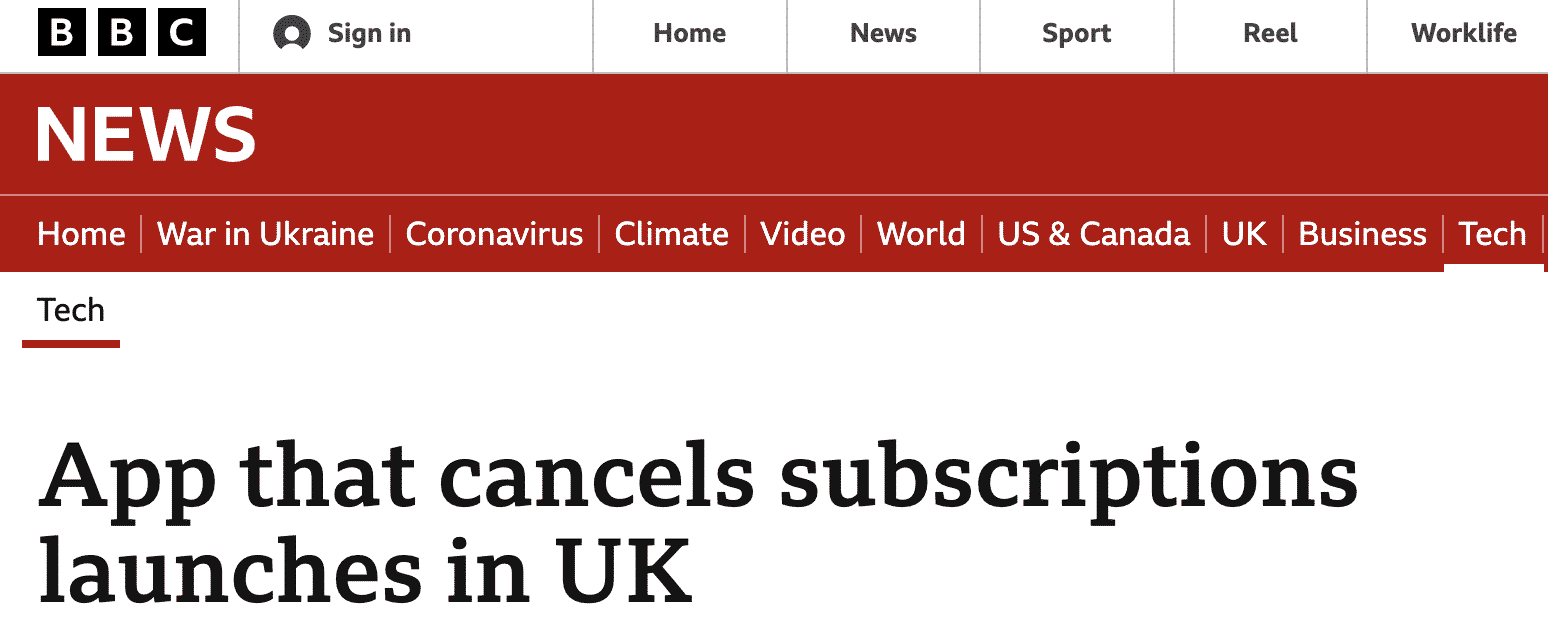 Once your issue is resolved with your Lloyds Bank Chargeback, keep the link to DoNotPay available. This incredible app is capable of requesting refunds or chargebacks from any UK company. A few examples include:
What Else Can DoNotPay Help Me With?
As impressive as it is to request refunds for deserving consumers, it's not the only thing that DoNotPay is capable of. In fact, it's just the type of the proverbial iceberg. Here's just a small sampling of the products you can access through DoNotPay:
Intrigued? Visit DoNotPay today to learn more about how it can assist you with nearly every aspect of your life.