How to Get Lloyds Bank Debit Card Refunds the Easy Way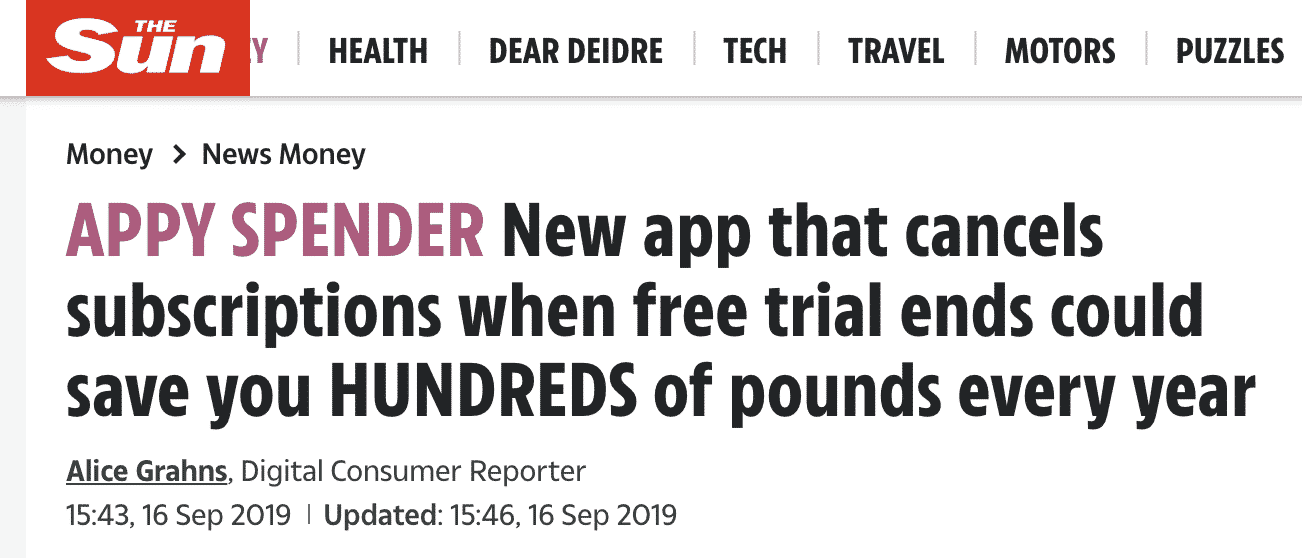 Since 1765, Lloyds Bank has provided financial services to their customers in Britain. They offer a wide variety of credit card products, and a VISA debit contactless card is available for savings and checking account holders.
The Lloyds Bank disputes department handles all issues regarding problems with debit cards. Requesting Lloyds Bank debit card refunds is often necessary when a merchant does not provide a good or service as promised.
When filing debit card disputes, Lloyds Bank customers often question the Lloyds bank refund time. Many are frustrated trying to find the Lloyds Bank dispute email address and cannot find the resources needed to file a Lloyds Bank refund claim.
DoNotPay eliminates the hassle and offers clear and concise directions for processing debit card disputes with Lloyds Bank. Our automated system is easy to use and provides quick results.
Whether you need to request a refund for plane tickets or want your money back from a Wowcher or Trainline purchase, DoNotPay can help.
Reasons to Request a Lloyds Bank Debit Card Refund
Unfortunately, as online shopping grows in popularity, fraudulent activity, questionable charges, and scams are hard to control. Navigating the refund process can be difficult, particularly from vendors that do not provide proper customer service support. Many companies will not even respond to requests for refunds or product replacement.
That does not mean you do not have a right to request a refund from Lloyds Bank. Some of the most common reasons for asking for your money back include:
The product did not match the advertised description
The product did not meet your expectations
The vendor shipped the wrong product
The package did not get delivered
Duplicate billing or other clerical issues occurred
An item was purchased using a stolen credit card
Does Section 75 Cover Lloyds Bank Debit Card Purchases?
Section 75 of the Consumer Credit Act covers credit card transactions valued between £100 and £30,000. The legislation protects consumers from companies that provide goods or services that fail to perform as promised.
When using a debit card for purchases and payments, the transactions are not covered under section 75 of the Consumer Credit Act. The protection only applies to credit card transactions.
But, that does not mean you cannot get your money back for unauthorized activity on your Lloyds Bank account. DoNotPay can show you how to take advantage of a voluntary scheme commonly referred to as a chargeback.
What Is a Chargeback?
When a purchased product is faulty or is never delivered, you can request a refund from your card provider. The credit card company or bank will temporarily reverse the transaction as it attempts to get your money back from the company you purchased the goods or services. A consumer has 120 days from the time of purchase to file a claim.
The fastest way to get your money back is to request a refund directly from the merchant, but if that does not work, you have the option to request a chargeback, and DoNotPay can help.
Our automated system makes it easy to get a refund directly from your financial institution, eliminating lengthy unnecessary battles with an unresponsive merchant.
What To Do if You Don't Recognise a Transaction
If a transaction is unfamiliar, Lloyds Bank recommends you first:
Look for more details on the Mobile Banking app
Check the common business and retailer names list to see if you recognize the charge
Check with authorized users on your account to see if they made a transaction without your knowledge
See if the charge was for a subscription fee you were not expecting
Check the transaction code
If you still do not recognize the transaction, you can request a refund.
How to Get a Lloyds Bank Debit Card Refund On Your Own
Lloyds Bank understands that unauthorized charges occur, and a clear policy is in place to handle refunds. They can help you with any problems with debit card transactions regardless of whether it is a problem with something you purchased or a charge for a service you are no longer using.
To request a refund for faulty or damaged goods, you must contact the bank and provide them with photocopies of the following information:
A full written summary of the dispute that includes proof of your attempt to resolve the matter with the company
An invoice for the item in dispute
Proof of what was received with details of the fault or damage
Evidence you have returned the item to the company, with a tracking receipt
There are several ways to contact the bank to request Lloyds Bank debit card refunds:
By Phone
Call the debit card helpline at 0345 300 6699. When calling from abroad, the number is +44 170 246 2493.
By Post
If you do not want to call the helpline and deal with long wait times or telephone voice prompts, you can send any documentation you have relating to the refund request to Lloyds debit card disputes address:
Debit Card Disputes / Credit Card Disputes
Charlton Place, Charlton Road, Andover, SP10 1RE
Include your debit card number in all correspondence.
Other Methods
Lloyds Bank debit card disputes email address is not available. The preferred contact methods are as follows:
| | |
| --- | --- |
| Can You Request a Refund Via | Yes / No |
| DoNotPay | Yes |
| Email | No |
| Phone | Yes |
| Letter | Yes |
| Website | No |
| In-Person | No |
How to Get Lloyds Bank Debit Card Refunds With the Help of DoNotPay

Lloyds Bahk debit card disputes through email correspondence is not a valid way to contact the bank. For those wondering how long a refund takes in Lloyds Bank, the length varies depending on how you file a claim.
DoNotPay is the perfect solution for quickly requesting Lloyds Bank debit card refunds. The entire process is super easy, providing you with fast results. You don't need to fill out forms, wait on hold, or be frustrated with lengthy correspondence between you and the bank. DoNotPay takes care of everything in just a few easy steps.
All you have to do is:
Find the Chargeback Instantly product on DoNotPay.

 

Tell us which credit card (or ACH transfer) the payment was on, and enter the name of your bank and the merchant.

 

Select the reason for your chargeback, and provide relevant details, including the charge amount, the charge date, a description of the payment, and any files you can upload as evidence.
DoNotPay Can Help You Get a Refund From Any Company
In addition to processing refund requests from Lloyds Bank, DoNotPay can also help you get your money back from companies such as:
What Else Can DoNotPay Do?

In addition to handling refunds, DoNotPay can also help customers:
DoNotPay offers 24/7 assistance with an automated system that can be used day or night. With easy-to-follow prompts, issues are handled quickly and efficiently, eliminating the struggle of tedious forms or lengthy telephone conversations. Get started today by requesting a Lloyds Bank debit card refund with the help of DoNotPay.