How to Get a Kwik Fit Refund Without the Hassle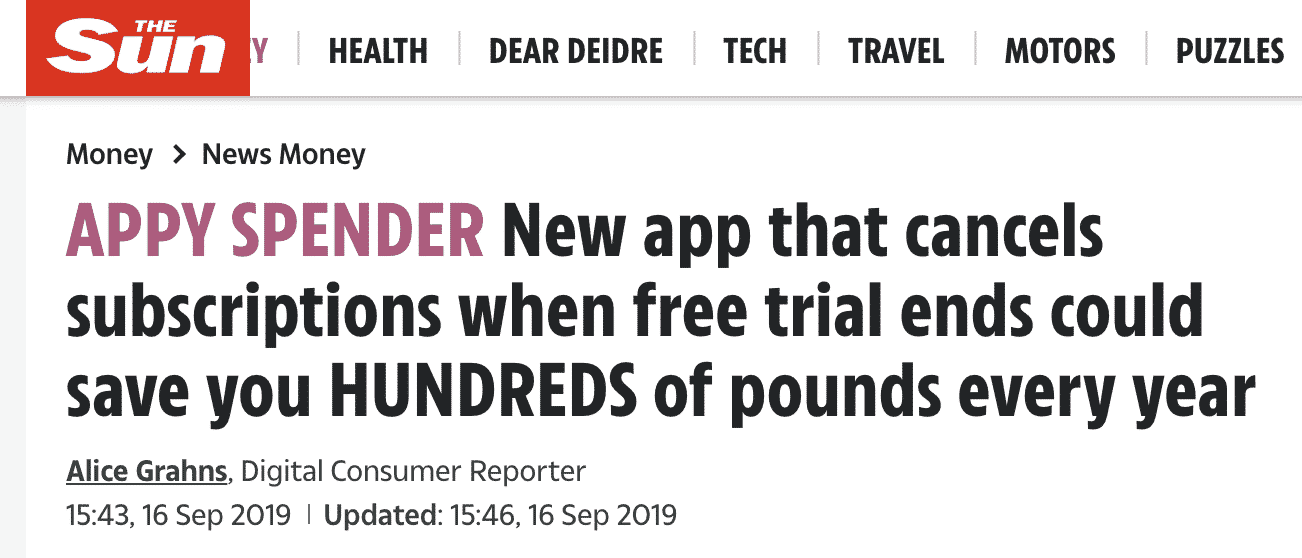 Kwik Fit might sound like a gym franchise, but you likely know it as a car repair franchise with 600 locations throughout the U.K. and Northern Ireland. They provide comprehensive automotive repairs, including on tyres, brakes, and air-conditioning recharges as starters.
While their work reputation is usually good, you may want a refund on a car repair you deemed was faulty. It can happen sometimes, or cancelling a work order before it's done.
Going about a seeking refund at Kwik Fit is possible, but often complicated. What if you had a tool to make the refund go faster? DoNotPay is the perfect solution!
How Do You Get a Refund from a Kwik Fit?
To find out about refunds and cancellations of contracts at Kwik Fit, you need to visit their website and read their Terms and Conditions page. 
Here's what you need to know about Kwik Fit refunds:
You can cancel your work contract with them during a 14-day "Cooling-Off Period." This means 14 days after they accept your work order.
Kwik Fit still holds the right to start work on your car before the 14-day cooling-off period ends. In this case, it would be too late to officially cancel.
If you successfully cancel your contract, Kwik Fit will refund everything you paid for products or services via the method you chose for payment.
Keep in mind that if you decide to cancel your contract once work has already started on your car, Kwik Fit holds the right to still charge you for the work done.
Who Do You Contact About Your Kwik Fit Refund?
Here's what you need to know about contacting Kwik Fit if you decide you deserve a refund:
Since you'll be working in-person with local repair specialists at your Kwik Fit, you can usually deal with refund matters face to face.
Refunds are not usually handled by phone, but they do have a customer care number to try at 0800 75 76 77. This is available seven days per week.
Kwik Fit does offer strong guarantees on many of their repair services. Lifetime guarantees apply to things like batteries and brake service. Limited guarantees are available for many other repairs they offer. It's worth taking advantage of these if you think the work done is entitled to a refund.
Considering you're working directly with management at your local Kwik Fit, refunds typically happen without having to wait for a cheque by post.
What Issues Might You Face Getting a Refund from a Kwik Fit?
According to Reviews.io, Kwik Fit received an F rating for getting quick refunds to customers. Many people complain that they tried to get refunds after making appointments, and it was impossible to get one right away.
As a result, Kwik Fit is noted for being more difficult to get refunds from than many other repair centres throughout the U.K. Some reviewers say it took over 5 days to get a refund, and others say they were still waiting to get one.
It's still possible to get a refund, though having a legal service available to get it done more efficiently is what you need. Dealing with refunds yourself when you have little time is not what you or anyone else wants.
How to Get a Refund From Kwik Fit Using DoNotPay
Rather than deal with customer service yourself at Kwik Fit over a refund, let us help you get it processed faster using our DoNotPay app. We do this using AI technology, plus using these three simple steps:
Find the Chargeback Instantly product on DoNotPay.

 

Tell us which credit card (or ACH transfer) the payment was on, and enter the name of your bank and the merchant.

 

Select the reason for your chargeback, and provide relevant details, including the repair charge amount, the charge date, a description of the payment, and any files you can upload as evidence.

 
We'll send a fax to your bank automatically. DoNotPay also sends a letter with all the VISA and Mastercard (reason) codes to help you win your case. We even gather evidence on your behalf, such as contacting Kwik Fit directly.
DoNotPay Can Help You Get Refunds Across Multiple Companies
Not only do we help with chargebacks/refunds through Kwik Fit's franchise locations, but also through other major U.K. companies and repair centres. Take a look at these examples:
We'll even help you deal with refunds involving plane tickets and Council tax
What Else Can DoNotPay Do for You?
Refunds are only a small part of what we offer in our app. DoNotPay can help you solve any legal issue as well as save you time and money.
Visit us to learn more about app feature details.