Get an IKEA Recall Refund for the Unsafe Chests and Dressers With DoNotPay
A giant among furniture manufacturers, IKEA is a Swedish company specialized in household furniture, appliances, and accessories. In 2019, the company had 433 stores in 52 countries.
IKEA offers over 12,000 products designed for customers of diverse tastes, but mass production sometimes comes with poor-quality items resulting in safety issues and incidents.
For that reason, IKEA voluntarily recalls some of its products, such as certain chest and dresser models that do not meet the safety standards.
If you want to learn more about the KULLEN and June 2016 recalls, and how to participate in the initiative, read on.
Why the Recalls?
IKEA recalls all the products that do not comply with the U.S. voluntary industry standard requirements.
Due to potential threats such as tip-over, strangulation, or entrapment hazards, some of the IKEA products are recalled, and their owners are urged to participate in the recall program.
The company collaborates with the U.S. Consumer Product Safety Commission to estimate what products pose a viable threat to consumers and ensure their safety.
To learn what other IKEA products are affected by the recall, check this page.
What Are My Options if I Own a Chest/Dresser Marked for Recall?
In case you have a chest or dresser marked for recall, you should stop using it, isolate it from children, and contact IKEA for guidance on the next course of action.
IKEA offers two options to customers who decide to participate in the recall:
Refund

—Return your item in exchange for money

Free wall-anchoring kit

—Get the tools to anchor your chest/dresser or have it anchored by IKEA's assembly team
How To Request an IKEA Recall Refund on My Own?

In case you decide to request a refund for one of the Kullen or June 2016 recalled products, you should reach out to IKEA's customer service:
When contacting the IKEA customer service, make sure to provide the following details:
First and last name

Mailing address

Phone number

The model of the chest or dresser
Once you have contacted IKEA for a refund, you can either get it by having your chest or dresser picked up or taking it to the nearest IKEA store.
Alternatively, you can request an IKEA recall refund with DoNotPay's help.
| | |
| --- | --- |
| Can You Request a Refund Via | Yes / No |
| DoNotPay | Yes |
| Email | Yes |
| Phone | Yes |
| Letter | No |
| Website | Yes (Online form) |
| In-Person | Yes (IKEA stores) |
If you would like to learn more about the general IKEA refund policy, follow the hyperlink.
How Do I Request a Recall Refund From IKEA via DoNotPay?

Your DoNotPay robot assistant can help you get your refund in the fastest possible way as a result of making all the processes straightforward and user-friendly.
Create a DoNotPay account in your , and do the following:
Tap

Get Protected

under

File a Chargeback

Enter the relevant information regarding your financial institution and IKEA product you are asking a refund for

Verify your request
We will send a dispute letter to your bank as soon as we have processed your request. To make your case ironclad, we will send you relevant VISA and MasterCard codes. If you decide, we can also contact IKEA and request a refund for the recalled product you own.
Am I Eligible for a Chest/Dresser Recall Refund From IKEA?
You are eligible for an IKEA chest or dresser recall refund if you purchased any of the KULLEN 3-drawer chests manufactured and sold from 2005 to 2019 or MALM and other chest and dresser models produced and sold through June 2016.
The products subject to the 2016 recall have a date code lower than 1622.
For the full list of chest and dresser models affected by the 2016 recall, follow this page.
Can I Get an IKEA Recall Refund for the KULLEN and June 2016 Recall if I Don't Own the Item Anymore?
Regrettably, IKEA requires that you return the recalled item to issue a refund.
What Refund Amount Can I Expect?
You can get a full refund for the recalled KULLEN items.
As for the chests and dressers affected by the June 2016 recall, you will get:
A full refund for the items manufactured between 2002 and June 2016

A store credit for 50% of the purchase price if you purchased a product produced before 2002

A $50 store credit if the date stamp cannot be identified
The MALM Fatal Cases
Before their 2016 chest and dresser recall announcement, IKEA had learned of four child fatalities associated with a MALM model tipping over.
Those were:
September 2011:

a two-year-old boy died due to being trapped between the drawers of a MALM 3-drawer chest

February 2014:

a two-year-old boy died as a result of being pinned against his bed by a MALM 6-drawer chest

June 2014:

a 23-month-old boy died after being trapped beneath an unanchored MALM 3-drawer chest

February 2016:

a 22-month-old boy died after a MALM six-drawer chest fell on him
In 2017, IKEA reannounced the MALM and other chest-and-dresser recalls as the eighth child fatality was reported. The company had received 186 reports of tip-over incidents associated with the MALM chests and dressers and 113 reports of tip-over incidents involving other IKEA chest and dresser models.
Potential Issues With IKEA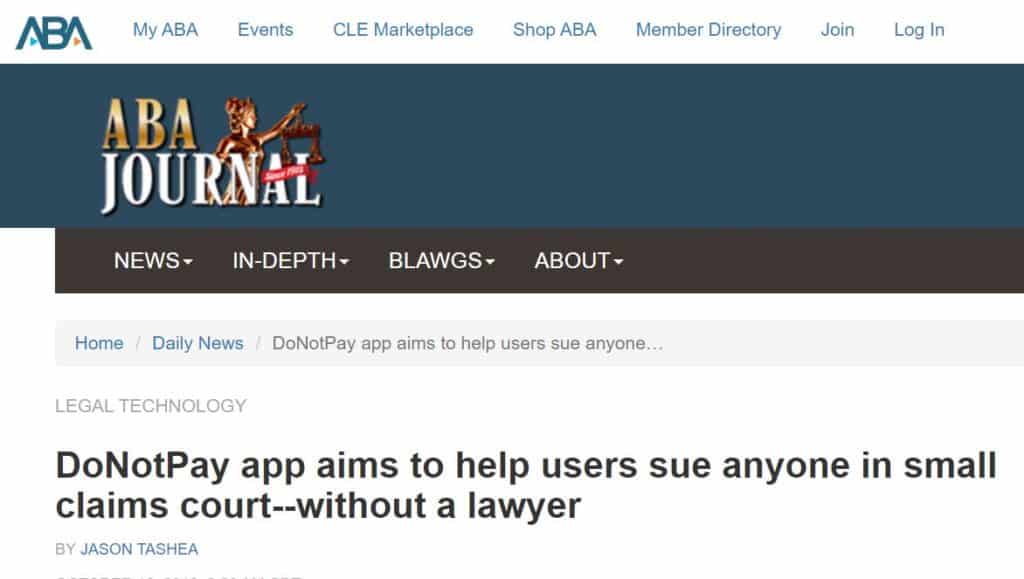 Many sources on the internet report IKEA consumers being denied a refund for eligible recalled products or not being informed about the recall on time.
If you are one of them, DoNotPay, the world's first robot lawyer, can help you assert your customer rights and escalate the matter by taking legal action.
DoNotPay, recognized by the American Bar Association for legal action, can help you take IKEA to the small claims court or notify you in case there is an ongoing class action against the company that you can join.
Say Hooray to DoNotPay

Besides helping you request refunds for various purchases and services you are not pleased with, DoNotPay has a few other tricks up its sleeve.
In case you wonder what your passenger rights are, you should know that you can claim compensation for delayed, canceled, or overbooked flights. Should you wish to cancel New York Daily News, the Karaoke Channel subscription, or the Palm Beach Tan membership, DoNotPay can do it on your behalf. Alternatively, if you'd like to try out a new service without the risk of subscription charges, you can use DoNotPay's Free Trial Card.
These and many other services are at your disposal once you create a DoNotPay account in your
Check out the full scope of our services in the list below.
Contesting traffic tickets

Appealing speeding tickets