Overbooked flight compensation 101: What to do if your flight is overbooked

People generally love traveling, but they tend to have a love-hate relationship with airline companies for all the time wasted on delayed, canceled, and overbooked flights. You are surely familiar with the first two, but if you are like the majority of people, you may not know enough about overbooking. It sounds like something illegal, right? Well, guess again—overbooked flights are not only 100% legal but also incredibly widespread.
Whether or not you have found yourself in a situation when your flight has been overbooked or not, it is important to know everything there is to know on the subject. Overbooking is a standard airline practice, and if it happens to you, you will need to be in the loop about what to do while you are still at the airport. Knowing your passenger rights upfront will give you the upper hand if you ever find yourself in this situation.
We are here to introduce you to this common occurrence. Below, we will explain what your rights in such an event are, how to get compensation for your inconvenience, and give expert tips on how to avoid it in the first place! If it still happens to you, DoNotPay is at your service to help you claim the compensation you are entitled to!
What is overbooking?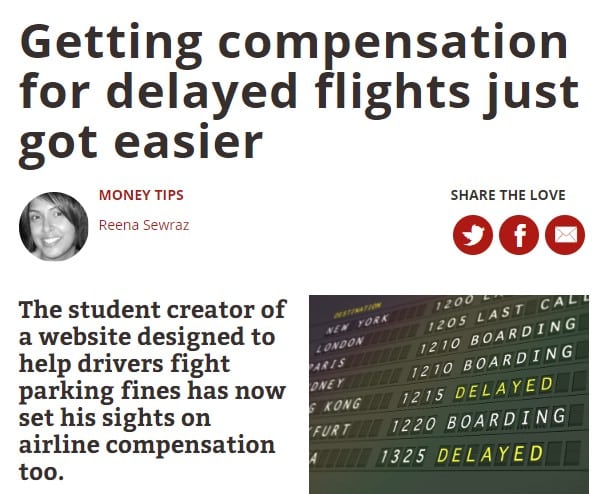 As the word suggests, overbooking means that the airline sold more tickets for a flight than there are seats on the airplane. Even though it may initially seem counterintuitive, even downright deceitful, there is a solid business-driven reason behind this standard practice.
In order to explain it thoroughly, let's clarify one point—when you make a flight reservation, you are not buying a seat on a particular plane, but rather a journey from point A to point B. What this means is that as long as the airline gets you where you want to go, they can change your aircraft or route if the situation so demands.
Should you contact the airline's customer service?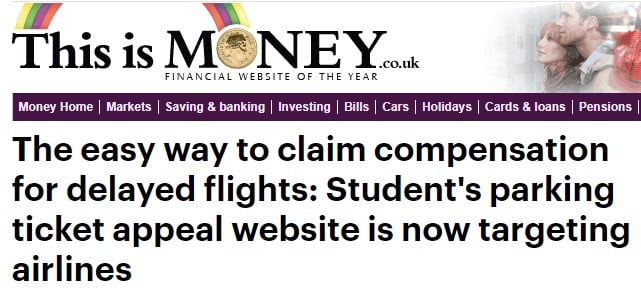 If you are unsatisfied with anything related to the status of your flight, you should get in touch with the customer service rep of the airline in question. You can direct all your doubts, questions, and complaints to these representatives. This applies to delays, cancelations, overbooked flights, baggage issues, and your overall flight experience.
This is how you can reach most airlines:
Filling out a

contact form on their website

Calling a

customer service number

Posting your concerns on their

Twitter

account

Checking if they have an active

Instagram

profile

Finding their official

Facebook

page
Airlines receive dozens, if not hundreds of requests on a day-to-day basis. It is not surprising that it sometimes takes them days and even weeks to get back to their customers through written correspondence. If you have a pressing matter that needs to be addressed quickly, you may have to call their customer service number and wait in the tiring phone queue. That may take up to an hour. Be patient, and hope that you indeed have enough time to spare for that.
How to reach customer service with DoNotPay?

Luckily, you can entrust the DoNotPay team to handle the call for you. We will contact the required airline for you and wait in line for as long as it takes.
Meanwhile, you will be free to attend to your matters without being bothered with waiting for airline customer service to pick up. As soon as there is a company representative on the line, we will connect the call to you.
With DoNotPay, the whole process of getting in touch with customer service is incredibly convenient, as it saves you time, money, and patience! All you need to do to get started is to open our app in your web browser and tell us who to get a hold of for you. Here are some companies we can help you reach. If you do not see yours there, it is just because we haven't written about it yet. Rest assured that we can get in touch with them for you too!
Why do airlines overbook their flights?

To explain, let's look at why overbooked flights are a solid business decision from the airline's perspective. Say a particular plane can seat 200 people, and all of the seats are reserved ahead of time. At the time of take-off, however, a good deal of those passengers doesn't show up. That can happen for many reasons:
They changed their mind and ditched the flight

They had an emergency, like a death in the family or an accident

They are stuck in traffic

They have fallen ill

They got stuck at another airport because there is a delay with their previous flight, so they cannot make the connecting one.
Whatever the reason, the airline loses a good share of fliers due to those unpredictable circumstances.
Generally speaking, the air transportation industry is not the most profitable one. There are reports stating that airlines make merely $4 per passenger. Airlines have to sell roughly 80–85% of seats to break even on a flight. Overbooking flights ensures that even though some passengers will not eventually board the plane, there will still be enough of those who showed up.
If an aircraft takes off at less than full capacity, it is a bad investment on the part of the company and a waste of resources. The airlines have found a way to deal with that issue by overbooking flights, and the law agrees with the practice.
How common are overbooked flights?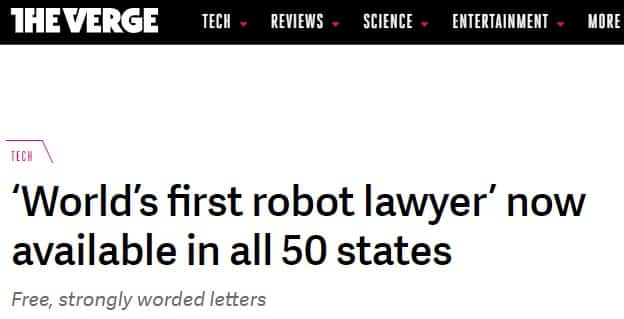 Strictly speaking, there's no way of knowing which flight is overbooked if all passengers that show up get a seat on their desired flight. Airlines conduct exhaustive statistical analyses to predict the chances of a flight being under or overbooked. Most of the time, it all goes according to plan, every traveler is accommodated, and the flight departs as scheduled.
How do flights get oversold? Is it a problem for the passengers?

On average, about 5% of passengers do not turn up for their flights, so the airline can estimate to which extent they can overbook the flights. At times, the unreliable science of statistics backfires, and more people show up than anticipated, which results in an oversold flight.
In such cases, the airline needs to find a way to accommodate all passengers and ensure they all arrive at their destinations. Most of the time, they arrange alternative flights for the excess passengers. That has to be done before the original flight can take off, so even the passengers who boarded it will be delayed.
My flight is overbooked. What are my rights at the airport?
When the airline has overbooked a flight, and more passengers came than the carrier can take, the airline will call for volunteers to step up and give up their seats in exchange for compensation and other benefits. Usually, if someone is not in a hurry to reach a destination, they would offer their seat to those who simply must travel. The logic is that the volunteers will get a replacement flight free of charge, and depending on the airline and the length of the delay, additional benefits, such as:
Travel miles

Compensation voucher

Food and beverages on behalf of the airline

Phone service

Accommodation

Transportation
If you choose to volunteer your seat, realize that you are making the airline's job easier and that you can use that fact to leverage a better deal for you. You can do this in several ways, and chances are that your demands will be met.
For instance, you can ask to get cash compensation instead of a voucher. We recommend this for several reasons. In case you don't fly that often, chances are you won't be able to use up vouchers that often have limitations and restrictions. Some of the most common strings attached to them are:
Not applicable for international flights

Not usable for lowest-price flight tickets

Not usable on blackout dates (peak seasons)

Have expiration date (usually 12 months)
If the airline denies your request for a cash refund, try to extend the voucher value or expiration date. You could also ask for it to apply for international flights, if it would so suit you. Another thing you could do is take more food coupons while you wait for your substitute flight.
What is involuntarily denied boarding?
In case there are no volunteers to give up their seats, the airline will decide which passengers will have to be involuntarily denied to board the plane. Most carriers do this based on these criteria:
The last passengers to check-in

The last passengers to confirm the flight

The lowest fare tickets

Random selection
If you are unlucky enough to be one of the bumped passengers, at least you can rest assured that the law is there to protect you and ensure you get rightful compensation.
Am I entitled to compensation for my overbooked flight? How do I claim it?
If you get bumped from an overbooked flight, you are legally entitled to monetary compensation. While the U.S. law, unlike the EU law, doesn't have regulations that require airlines to refund passengers in case of flight delay or cancelation, both have clearly set rules for involuntarily denied booking compensation.
The EU airlines will refund your ticket within seven days. When it comes to compensation, there are set amounts based on eligible flight distance that you're entitled to receive. If any sly airlines offer you anything less than that, make it clear that won't fly with you. If your flight was overbooked during a stopover, you will be granted either a free flight back to the original airport or a new flight to your destination. You will also be taken care of in terms of food and refreshments while you wait for your flight.
European Union Overbooked Flight Compensation Scheme

Flight distance <1,500 km

€250 (app. $270)

Flight distance 1,500–3,500 km

€400 (app. $434)

Flight distance >3,500 km

€600 (app. $650)
The USDOT compensation regulation for overbooked flights is based on the duration of the delay compared to the original flight's destination arrival time. The compensation refers to the cost of the original one-way ticket price.
USDOT Involuntarily Denied Boarding Compensation Scheme
Domestic flights
International flights
Amount

Delay < 1 hour

Delay < 1 hour

No compensation

Delay 1–2 hours

Delay 1–4 hours

200% (up to $675)

Delay > 2 hours

Delay > 4 hours

400% (up to $1350)
You will get no compensation if:
You were delayed under an hour (as seen in the table above)

You didn't check in on time

You didn't confirm your reservation

The airline replaced the original plane with a smaller one

There are weight limitations for an aircraft with 60 seats or under
In order to claim compensation, you need to get in touch with the airline or their customer service and lodge a complaint. You may need to wait a long time for them to respond to your claim. Be prepared that this will be a lengthy process, and that the airline will strive to lower the amount it owes you.
How can the DoNotPay app assist me in claiming compensation?
DoNotPay can fight the issue for you in record time. Visit our . Give us all the details about your flight that we will need to know in order to help you claim your compensation. This is what the process looks like:
Tell us

which airline bumped your flight
Hit "Refunds"

to proceed

Tell us

what amount you'd like to claim

as compensation

Explain the situation

in as much detail as possible

Type in the

flight confirmation number

Tell us if you are part of any

airline membership programs

, like the Frequent Flier program

Tell us the

departure and arrival cities

of the flight in question

Confirm your

email address
That is all it takes! Leave the rest to us, and we will notify you about updates within 48 hours.
We would strongly advise you against accepting compensation like vouchers, airline miles, or free flights if they do not work for you. This is especially important if missing your flight has greatly deterred you, e.g., caused you to miss a meeting with an important client, a deadline, or an important event. By accepting these perks, you risk losing bargaining power later on. We can help you claim your rightful compensation and even take the airline to court.
Can I avoid being bumped from an overbooked flight?
While no one can guarantee you that you won't be bumped off your flight in case it is overbooked, there are some things you can do to protect yourself from that. This is what we would suggest:
Check in online as soon as possible
Put group tickets under the same booking
Take early flights
Plan ahead
Check in online as soon as possible
Did you know that you don't have to check in at the airport? You can also check in on the airline's website or through the airline's app as soon as the option becomes enabled. That will usually happen around 24 hours before the boarding time. The passengers who checked in last are often the first to be bumped, so this could be the easiest and the most convenient way to prevent such an outcome.
Reserve a seat
When you reserve your ticket, make sure that you book a seat. It costs slightly more, but it may offer you protection against being bumped off the flight. If your ticket says "Assigned at the gate" your chances of not being assigned at all for that particular flight are higher.
Put group tickets under the same booking
Group tickets for the whole family should be put under the same reservation, even though it costs a bit more. It will ensure the whole family travels together with the same carrier instead of being scattered on different flights.
Note that airlines usually avoid bumping families with small kids. If that is you, it is a perk to take advantage of while you can. The same goes for elderly passengers, as they are also unlikely to be denied boarding.
Book a premium seat
Book a premium seat if you can afford it, rather than economy class. Apart from having extra legroom, it means your flight is urgent enough to invest in, so you'll be less likely to be denied boarding. Higher class tickets make up around 60% of the airlines' profits, which plays a role as well.
Arrive at the gate early
Make sure you get to the gate early: 15–30 minutes is a minimum before the scheduled departure or they give your seat away. DOT's advice for domestic flights is to come 10–30 min before take off. Some airlines may require even an hour or more, so make sure to verify the information with your career.
Don't volunteer
We would recommend not to volunteer. You will either get on your flight or be bumped from it. They have to pay you more if they bump you, so it's a win-win situation for you.
Become a member
Become a member of the airline's frequent flier programs. Loyalty members don't get pushed off the flights. Whenever you can, try to fly with the same carrier to earn those valuable bonus points.
Take early flights
If you can, take the earliest flight in the morning. They are typically less crowded, so there's less chance of overbooking. Even if they get delayed, canceled, or overbooked, there would be more time to spare waiting for a new flight and reaching your destination in time. In line with that, avoid the last flights of the day — people are less likely to give up their seats in case of overbooking.
Plan ahead
You should plan ahead, especially if it's urgent for you to get on the flight. Count on delays, traffic jams, lack of parking space, and long check-in queues.
What else can I do with my DoNotPay app?
If you liked what DoNotPay can do for your flight compensation, here are some of the other cool things we can do for you:
Appeal speeding tickets

Contest traffic tickets