How to Contact iD Mobile's Customer Service Without the Wait
Most companies have invested in technology that answers customer calls and only escalates some issues to human customer service personnel. This technology is in use at . You have to go through various automated options before a human agent receives your call. This is not only laborious but also time-consuming.
Luckily, DoNotPay can save you the wait. It created a dialling robot that will call ID Mobile customer service and alert you when an actual human finally picks up your call. You can use the DoNotPay phone calling service on any web browser as it does not require any installation.
ID Mobile Customer Service Contact Information
You can use the FAQ page on the ID Mobile website to check for quick solutions to issues with various procedures. If you do not get a solution, you can reach out to via chatbot, automated phone call, or voicemail. Please note that bots handle ID Mobile customer service number UK calls and chats, and it may take some time before an actual human can respond to your request. Besides, voicemails may take over four days to be responded to, which is too long for urgent issues.
When contacting customer service, provide your name and phone number to make it easy for the personnel to check your account. You will also be asked to give your ID number so that they can confirm if you are the owner of the line.
ID Mobile Customer Service Contact Information

ID Mobile Support/FAQ Site
Help Page
ID Mobile Phone Number 1 (domestic)
7777 (from ID Mobile SIM)
ID Mobile Customer Service Phone Number 2
0333 003 7777
ID Mobile Support Voicemail
7777
ID Mobile Live Chat
Access it at Help & Support
ID Mobile Complaints Page
Complaints Guide
Alternative Ways to Resolve ID Mobile Issues
If the personnel did not provide satisfactory answers to your query, you could seek other ways to resolve the matter. Here are a few available options you may consider.
1. Alternative Dispute Resolution Schemes (ADRs)
ADR is an alternative method of resolving commercial disputes without involving the court. You may involve an arbitrator or a mediator to resolve the issue. A mediator is an independent third party that sits down with both parties to develop an agreeable solution for both parties. On the other hand, an arbitrator is an independent party who checks the facts from both sides and determines the best course of action legally binding to both parties or one of them. In most cases, the company will handle the cost of ADR unless it communicates otherwise.
2. Reach Out to the Ombudsman
Private sector ombudsmen deal with unresolved complaints if the company is a member. However, you would need a letter of deadlock that confirms that the company has been unable to resolve your issue. If the issues have remained unsolved for at least two months, you do not need a letter to have the matter resolved.
3. Sue ID Mobile in Small Claims Court
You may consider suing ID Mobile in a small claims court for a refund if all other interventions have not resolved the dispute. In England and Wales, you can sue for up to £10,000, while in Scotland, the maximum is £5,000. Northern Ireland residents can sue for up to £3,000.
Use DoNotPay to Contact ID Mobile Customer Service
If you need to contact ID Mobile customer service for any complaint, you may have to wait in line for over 15 minutes before you get a human agent. Fortunately, DoNotPay has a robot calling service that will call the organisation and notify you when a human agent picks up the call so that you can explain your complaint.
Follow the simple steps below to use our robot to jump the ID Mobile customer service phone queue.
1. Open your device's web browser and sign up for DoNotPay.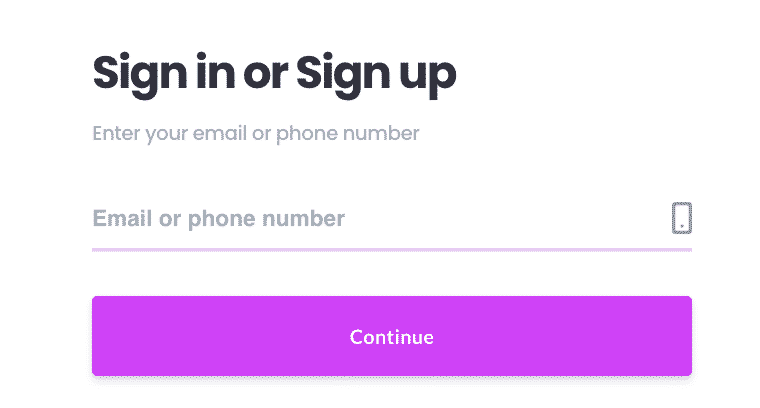 2. Type in Skip Waiting on Hold and select the product.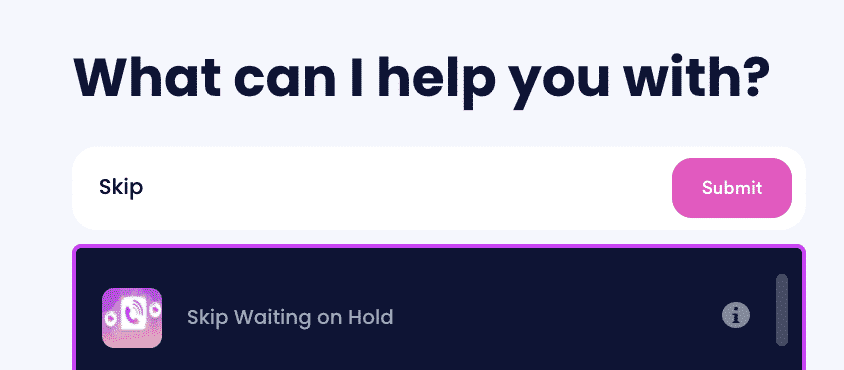 3. Search for ID Mobile.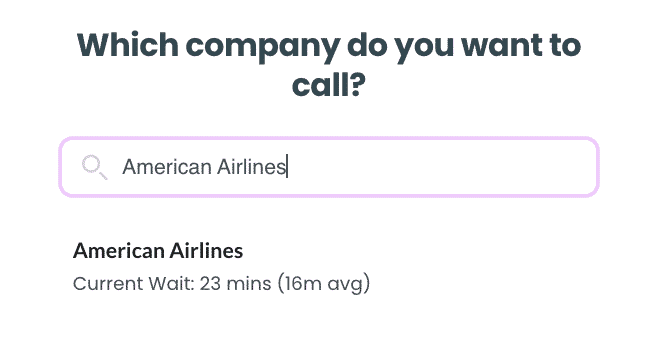 4. Click on the name of the company and let us do the rest of the work for you.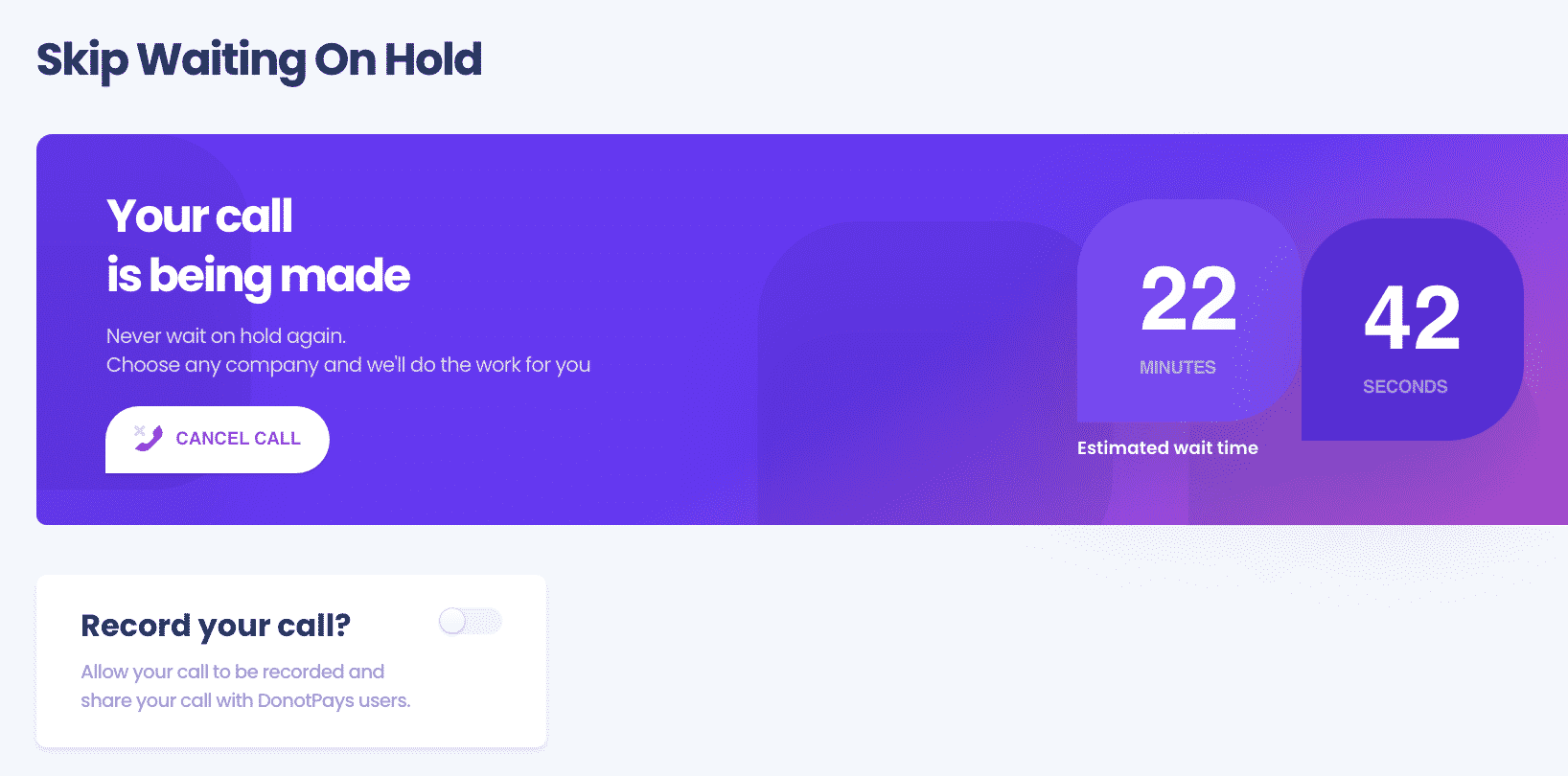 The process is as simple as the four steps above. You can access the service on the go on your device.
Contact Your Desired Company's Company Service Via DoNotPay
Do you need to speak to customer service at any company? DoNotPay can help. We can contact customer service agents in over 10,000 companies around the globe. Check our website for a list of companies we handle. If you do not find your desired organisation, contact us for assistance.
Here are some companies where we can call customer service on your behalf.
EE Customer Support

Vodafone Customer Support
DoNotPay Can Help You Do More
You can resolve several issues and accomplish various functions quickly with DoNotPay. Here are some things you can accomplish with DoNotPay.
Do you need to contact customer service at ID Mobile or any other organisation? Visit DoNotPay today and sign up for an account. The robot service is fast and easy.