How to Delete a Wishbone Account Even If You Don't Remember Your Password
Wishbone is an app for comparing social content that's particularly popular with teenagers. To use the service, members make an account to create a profile their friends can follow. If you're trying to figure out how to , this article will show you every possible method to delete your account, even if you are currently unable to access it.
Old, inactive accounts are a huge risk factor for information theft. The more online accounts you have open, the more likely it is that one of them will be involved in a data breach. For that reason, it's always smart to permanently delete any accounts you're not planning on using.
If you've forgotten your password on your Wishbone account, it can be challenging to regain access to your profile and delete the app for good. Luckily, DoNotPay can quickly solve these issues for you.
How to Delete a Wishbone Account By Yourself
As a Wishbone user, you've probably spent a lot of time using the app and yet have never noticed a link to delete your account. Many companies make it as challenging as possible to  because they want to hold onto your data for as long as possible. They also want to encourage you to continue using their service.
Simply uninstalling the Wishbone app will not erase your personal information from the company's archives. For that reason, it's better to permanently delete your account before you uninstall the app. Here are the methods you can delete a Wishbone account on your own.
| | |
| --- | --- |
| Can I Delete With | Yes / No |
| DoNotPay | Yes |
| Email | Yes |
| Phone | No |
| Mail | No |
| Live Chat | No |
| In-Person | No |
| App | No |
| Website | Yes |
Delete Your Old Account From the Wishbone Website
While you will not be able to delete your account from the Wishbone app itself, you will be able to do so from the company's website:
Go to the official website for the Wishbone app.In the upper right corner of the page, click on the "Contact Us" link.Enter your name and the email address you used to sign up for your account. In the subject line, type "Delete my account"In the message box, explain that you would like your account permanently deleted and click "Submit".
It will usually take several business days to hear back from Wishbone, but they will then erase your data and delete your account. If you don't want to use this method of account deletion, there is one other option.
Delete Your Wishbone Account Using Email 
To delete your account with this method, you will need to have access to the email account you used to sign up for Wishbone. Follow these steps:
Log in to the email account associated with your Wishbone account. Compose a new email to info@getwishboneapp.com.Write a subject line that references account deletion. In the email body, request that Wishbone delete your account from their database and erase all of your information. 
Again, it might take a few days to hear back, but eventually, your data will be erased. If you no longer have access to the email address you used to create your account, DoNotPay can help!
Delete Your Wishbone Account With DoNotPay
DoNotPay is excellent at recovering old passwords for accounts you thought were impossible to access again. We can help you recover passwords so you can have access to your old email accounts quickly and carry on with the deletion process. If your account has been hacked or banned, we can also get it back for you.
How to Delete Wishbone Accounts Using DoNotPay
If you're having trouble accessing your old Wishbone account but you still want your information erased, DoNotPay can handle it in a few easy steps:
Go to Delete Old Accounts product on DoNotPay.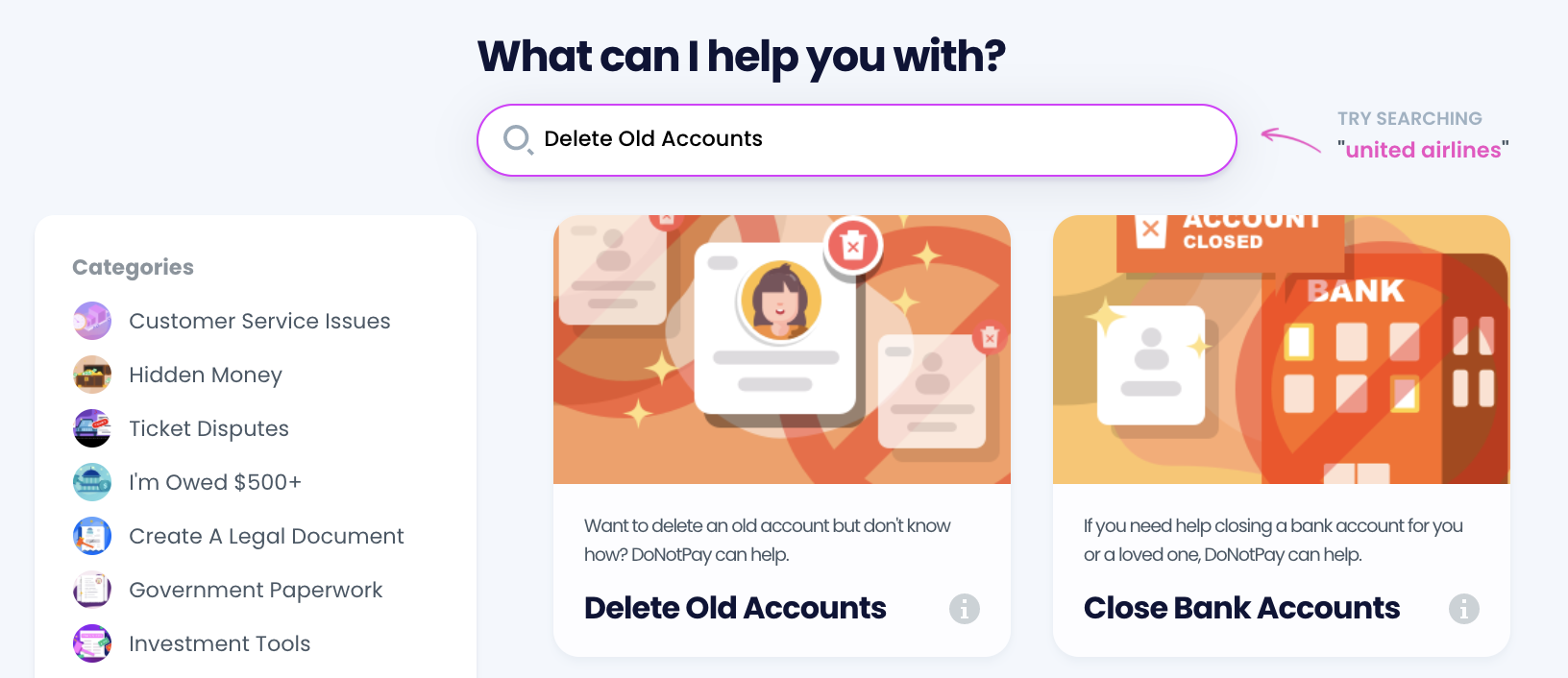 Select the type of account you are trying to delete, such as email, streaming service, social media, gaming, eCommerce, and more.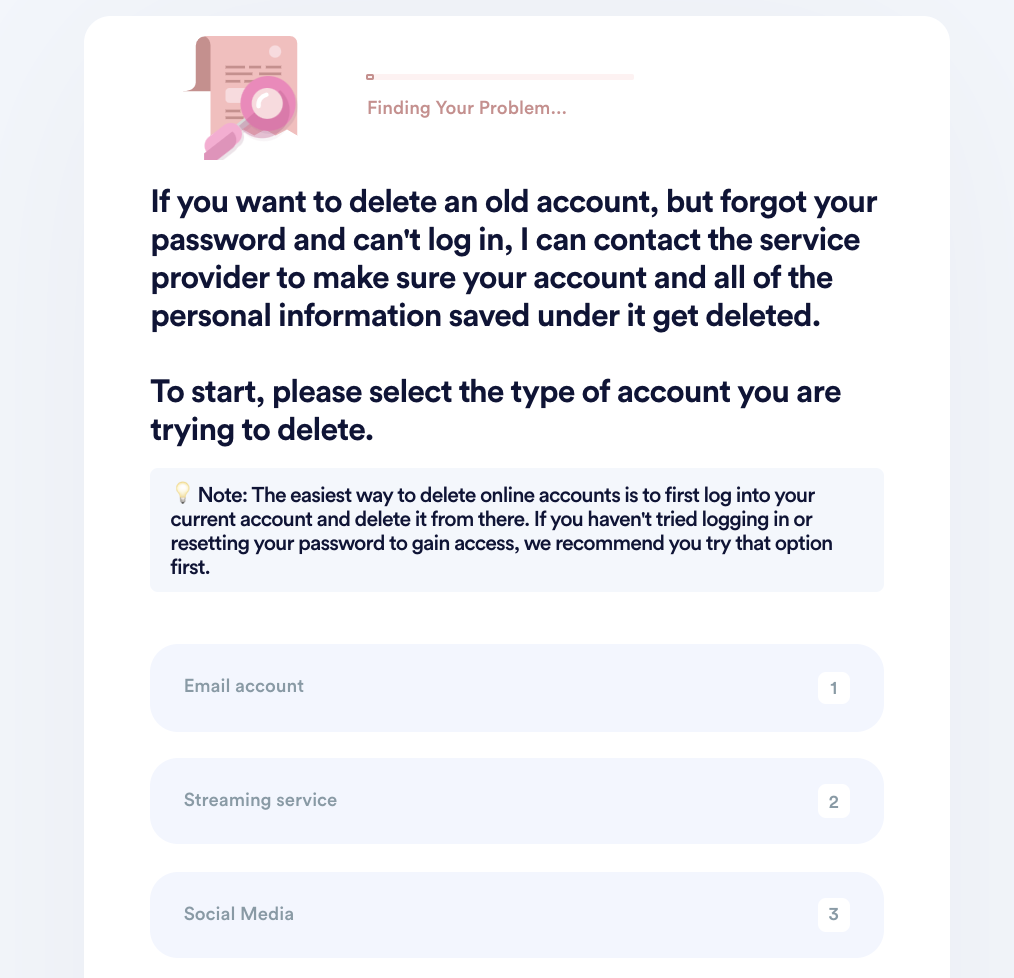 Tell us more about your account, including usernames and associated emails / phone numbers.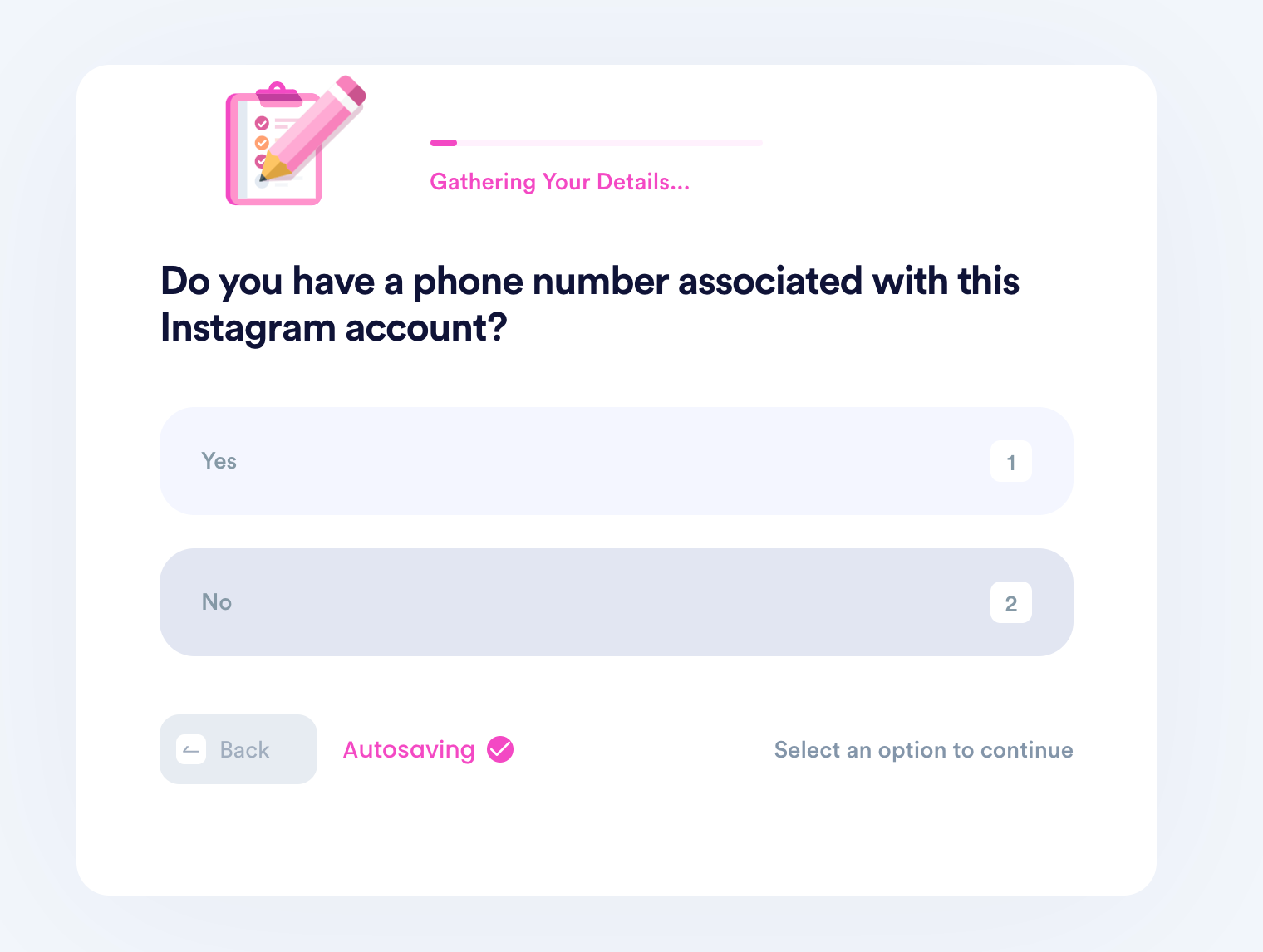 Help us verify your account ownership by entering the date you first created the account, when you last logged in, any payment methods saved under the account, etc.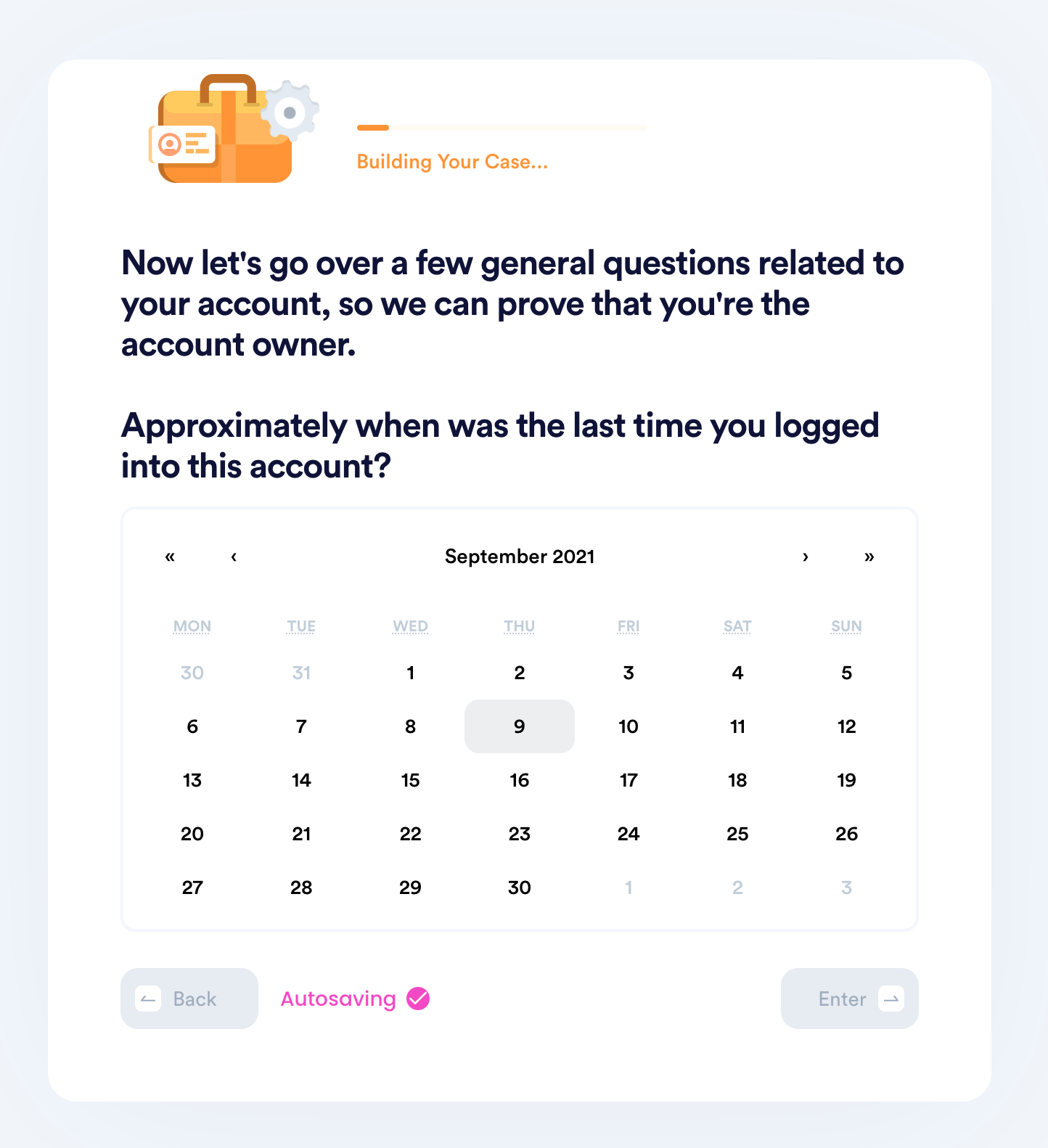 Upload photographic evidence if you have any that can help prove your account ownership.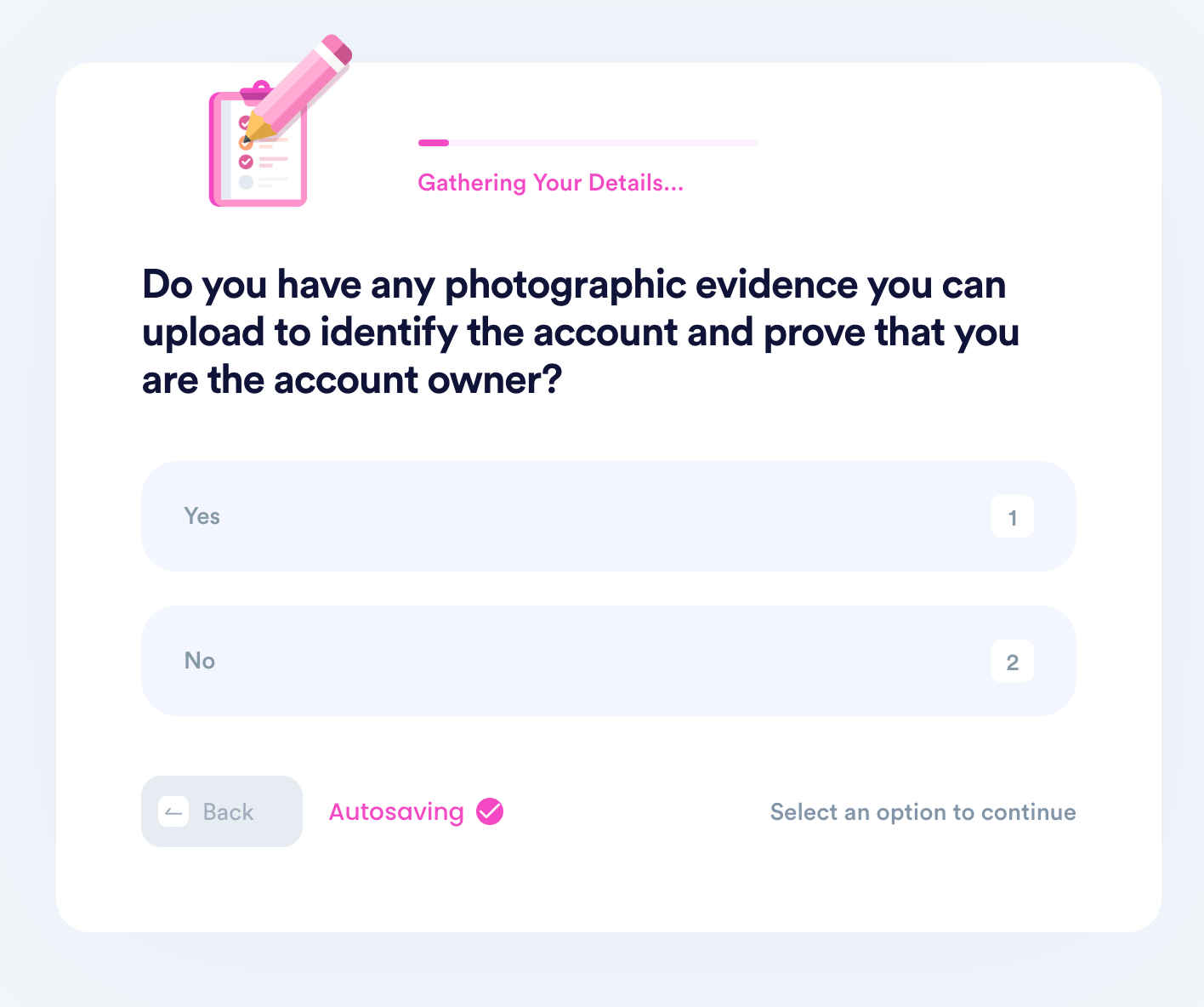 Enter any last known or previously used passwords.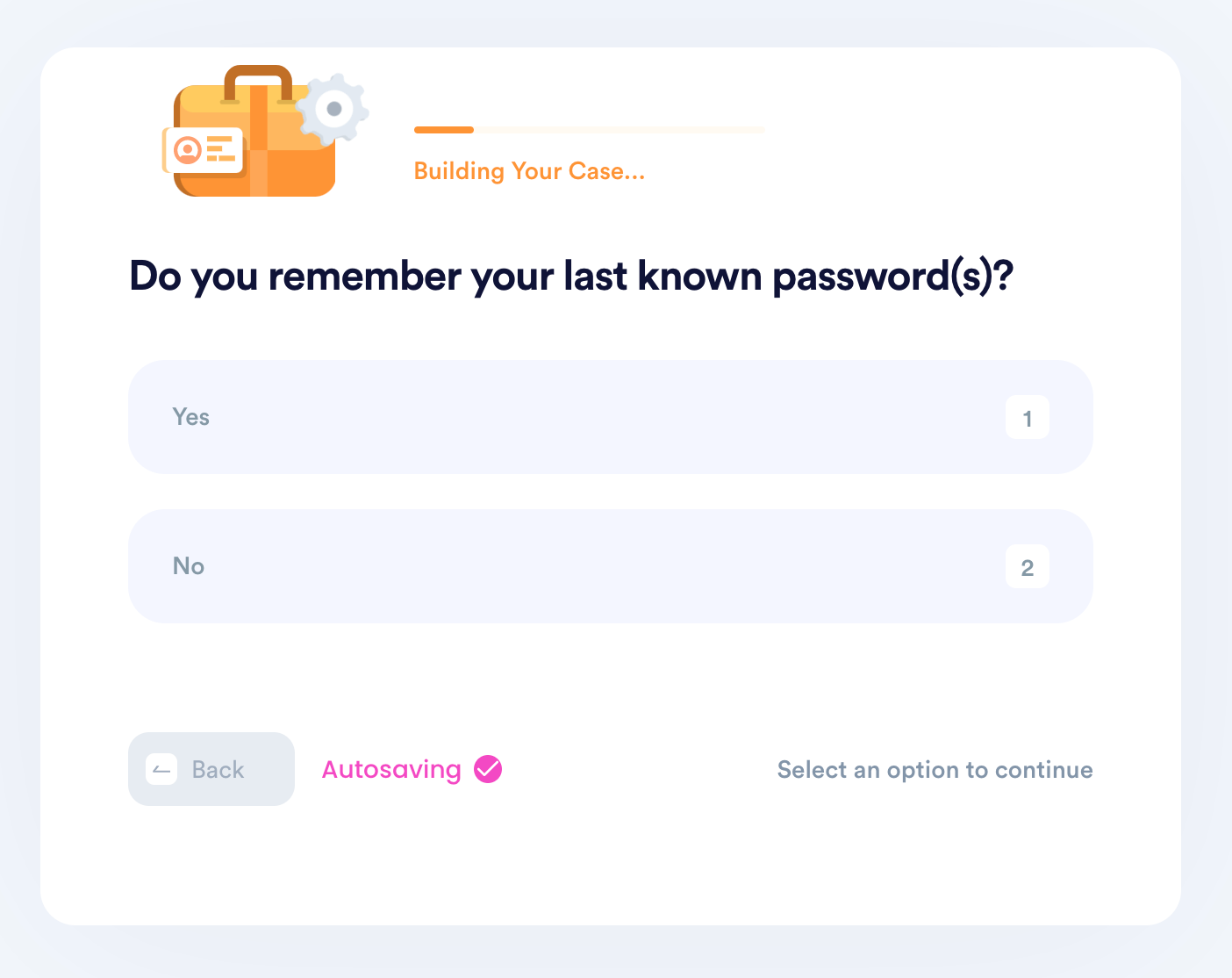 Enter your contact information and submit the task!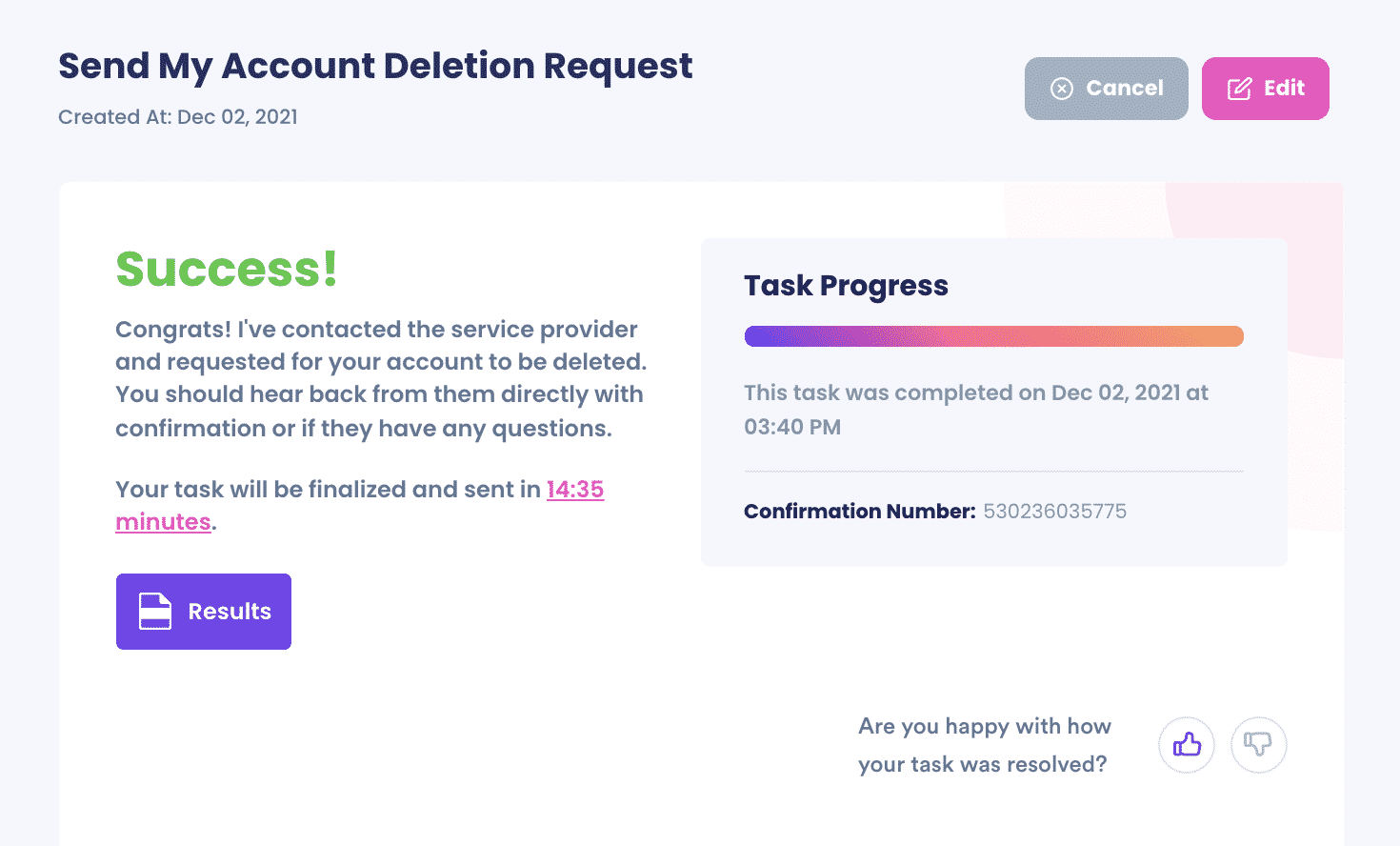 Why Use DoNotPay to Delete an Old Account?
There are lots of reasons why DoNotPay makes sense for deleting old accounts.
DoNotPay is fast and easy to use. The products are designed to be user-friendly and effective.
DoNotPay can help you delete an account when you don't have access to the email addresses or old phone numbers the deletion process requires.
Using DoNotPay is the fastest way to protect yourself from identity theft and information leaks. Did you know 40 million Wishbone users' data was exposed after a database hack?
DoNotPay Works For Types of Accounts 
Using DoNotPay can clean up your online presence and get all of your old account data deleted permanently. Our Delete Accounts product works for all kinds of services, including:
If you're ready to free yourself from old, unused accounts, give DoNotPay a try today.