How to Delete a PayPal Account Successfully
Sometimes, you might want to delete an account but will have lost your login information and password. You are not alone. 78% of people will forget their passwords every 90 days, and 30% have discovered that resetting passwords can bring on a great deal of stress.
Beyond the difficulty with passwords, old accounts that you no longer use can make you vulnerable to data breaches and identity theft. When you don't use an account regularly, you don't monitor it, making that account easy prey for identity thieves. When you delete those old accounts that you no longer need, you are protecting yourself and your family's safety.
DoNotPay has a Delete Old Accounts tool that is for users who can't remember their passwords to old accounts, and who might not have access to the password recovery tools setup when you first opened your account. Discover how to delete a Paypal account on your own and how DoNotPay can help you do so if you are having trouble doing it yourself.
Reasons to Delete Your PayPal Account
PayPal has become a force in the financial world. Millions of people use PayPal for shopping and millions of businesses use PayPal to pay their employees. Since PayPal is frequently used for personal financial transactions, it can be a prime target for hackers and identity thieves.
One of the main reasons you should delete your PayPal Account is that you are not using it at all. You may have at one point signed up but if you are not actively using it, then it's time to take it off the grid.
Your PayPal account might be one of the most important old accounts to delete because at one point, you may have saved a lot of personal information to your old account. Other reasons for you to delete your Paypal account include:
You may want to pursue a PayPal account under a different email address.
Your account has been compromised and you are closing your account for safety reasons.
Your PayPal account is a business account and you have closed your business.
You no longer use PayPal because you use an alternative such as Venmo.
You don't agree with PayPal's fee structure.
Whatever your reason, you have decided it is time to delete your account. You will want to be aware of any issues you may face.
Issues You Might Run into When Deleting Your PayPal Account
Sometimes, deleting an old account does not go smoothly. When it comes to deleting your PayPal account, there are some scenarios where PayPal may refuse to close that account. PayPal will not close accounts with:
You cannot close your account if you have any pending transactions.
You cannot close your account if you have a balance due.
You cannot close your account if you have other unresolved issues.
When you resolve any outstanding issues, you will be able to close your account.
Similarly, there are only three ways you can delete an old Paypal account.
| | |
| --- | --- |
| Can I Delete With | Yes / No |
| Email | No |
| In-Person | No |
| Live Chat | No |
| Mail | No |
| Phone | Yes |
| Website | Yes |
| DoNotPay | Yes |
How to Delete Your PayPal Account
When you delete your PayPal account, it is permanently deleted. You can not re-activate a PayPal account once it has been deleted.
You will need to use your computer to delete your account. PayPal will not honor account closure requests from your mobile phone. In deleting your Paypal account by yourself, a possible scenario is that you:
Log into your PayPal account.
Realize that you have no idea what your password is or what email you used.
Request your username using the email you think you used for your account.
Receive denial due to not being the right email address.
Repeat the steps using your different email addresses.
Finally, receive an email with a reset password link.
Reset your PayPal password.
Log into your PayPal account.
Click on settings.
Click on account options.
Click on close your account.
Receive notification that you have a balance in your account.
Go back to the main page.
Attempt to transfer funds from your PayPal balance to your bank account.
Realize that the bank account attached to PayPal needs to be changed.
Change bank account information.
Transfer your balance to your bank account.
Make sure you have no other pending transactions.
Go back to settings, account options, close your account.
Answer any questions PayPal asks during the account closure process.
Close your account.
The process is quite long but according to PayPal, the only way to close your account is online on your account page.
Next Steps If You Can't Delete Your PayPal Account On Your Own
It can be too taxing and frustrating to go about the process yourself. If you have trouble closing your PayPal account online, you can try to contact their customer service department by phone at 1-800-221-1161.
If they still cannot help you, you can always go to DoNotPay to delete your PayPal account.
How to Delete Your PayPal Account With the Help of DoNotPay
If you want to delete your PayPal account but have trouble getting it done, DoNotPay has you covered in 7 easy steps:
1. Go to Delete Old Accounts product on DoNotPay.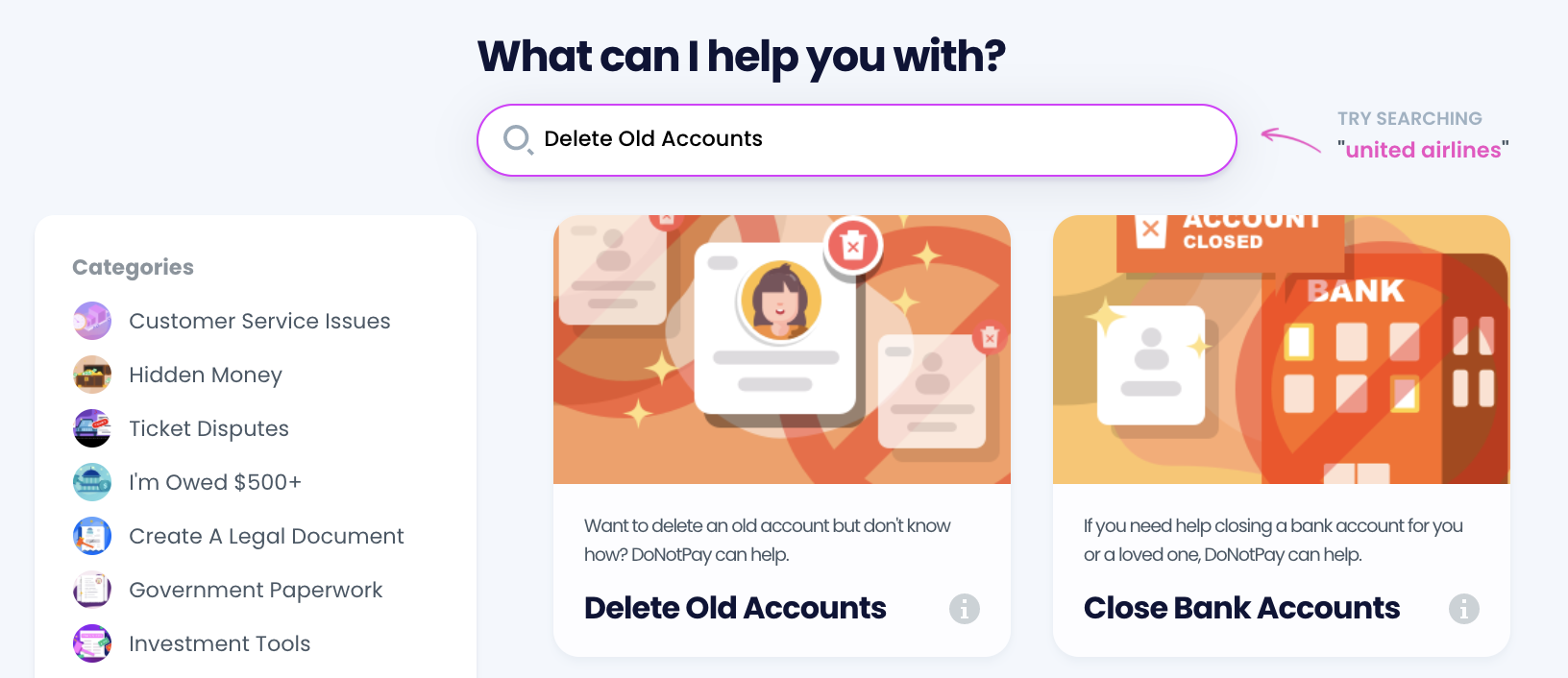 2. Select the type of account you are trying to delete, such as email, streaming service, social media, gaming, eCommerce, and more.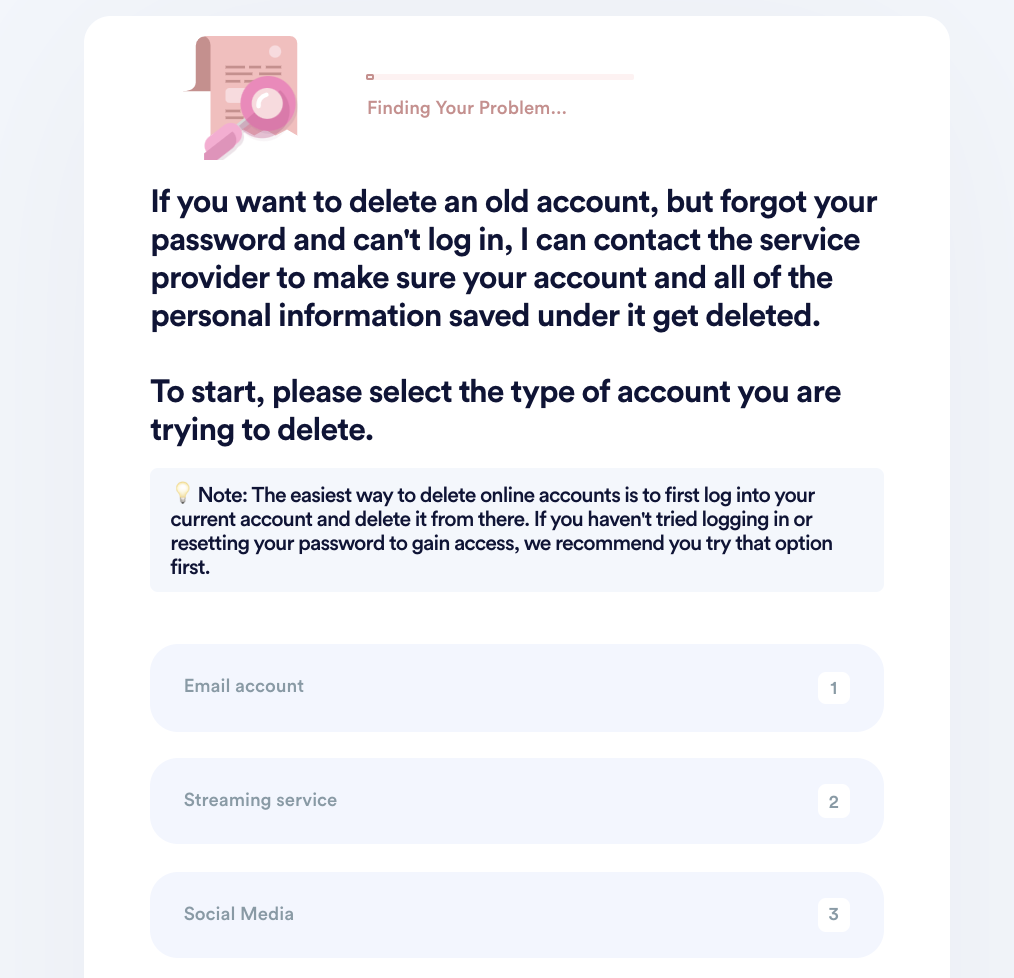 3. Tell us more about your account, including usernames and associated emails / phone numbers.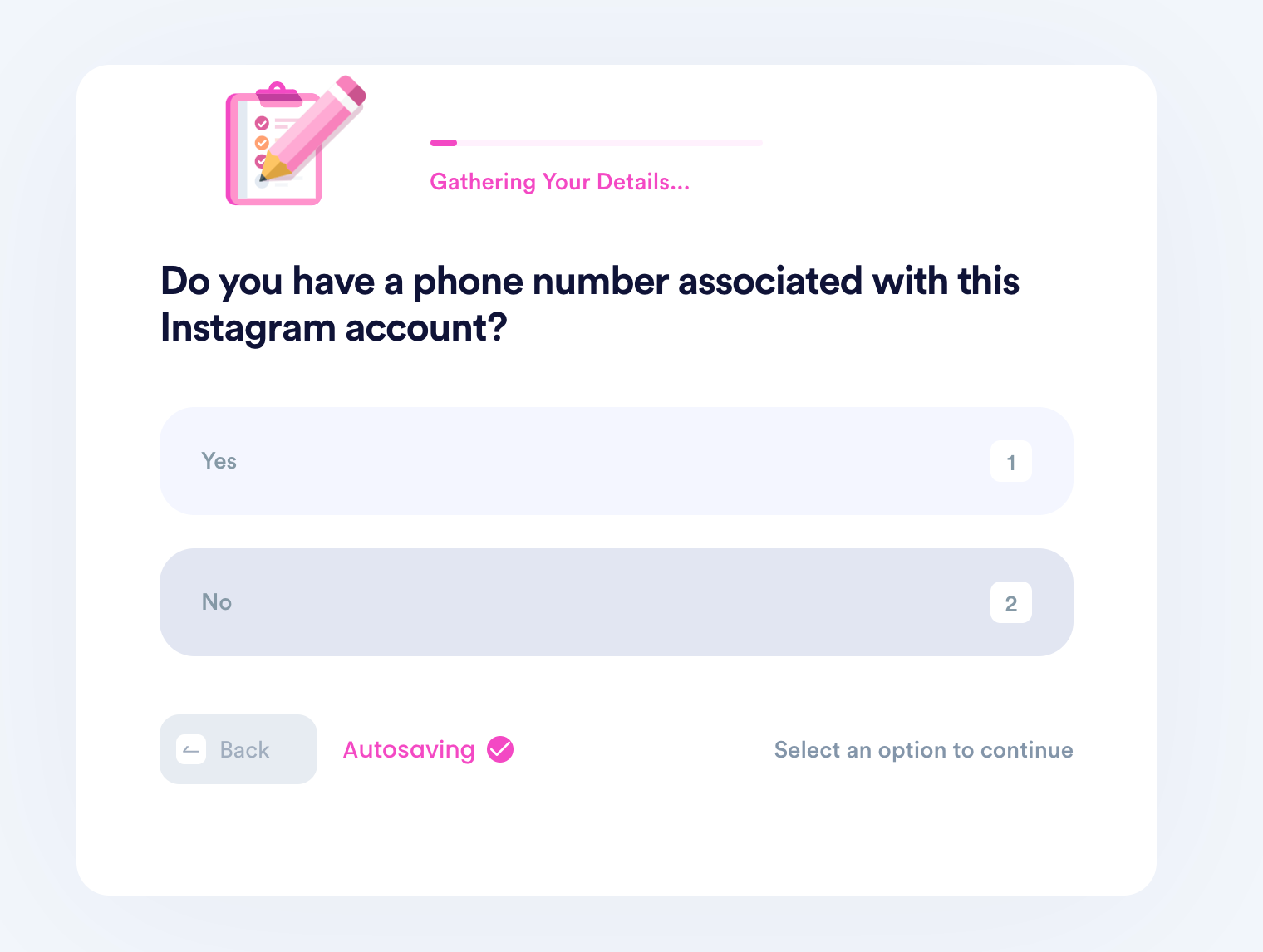 4. Help us verify your account ownership by entering the date you first created the account, when you last logged in, any payment methods saved under the account, etc.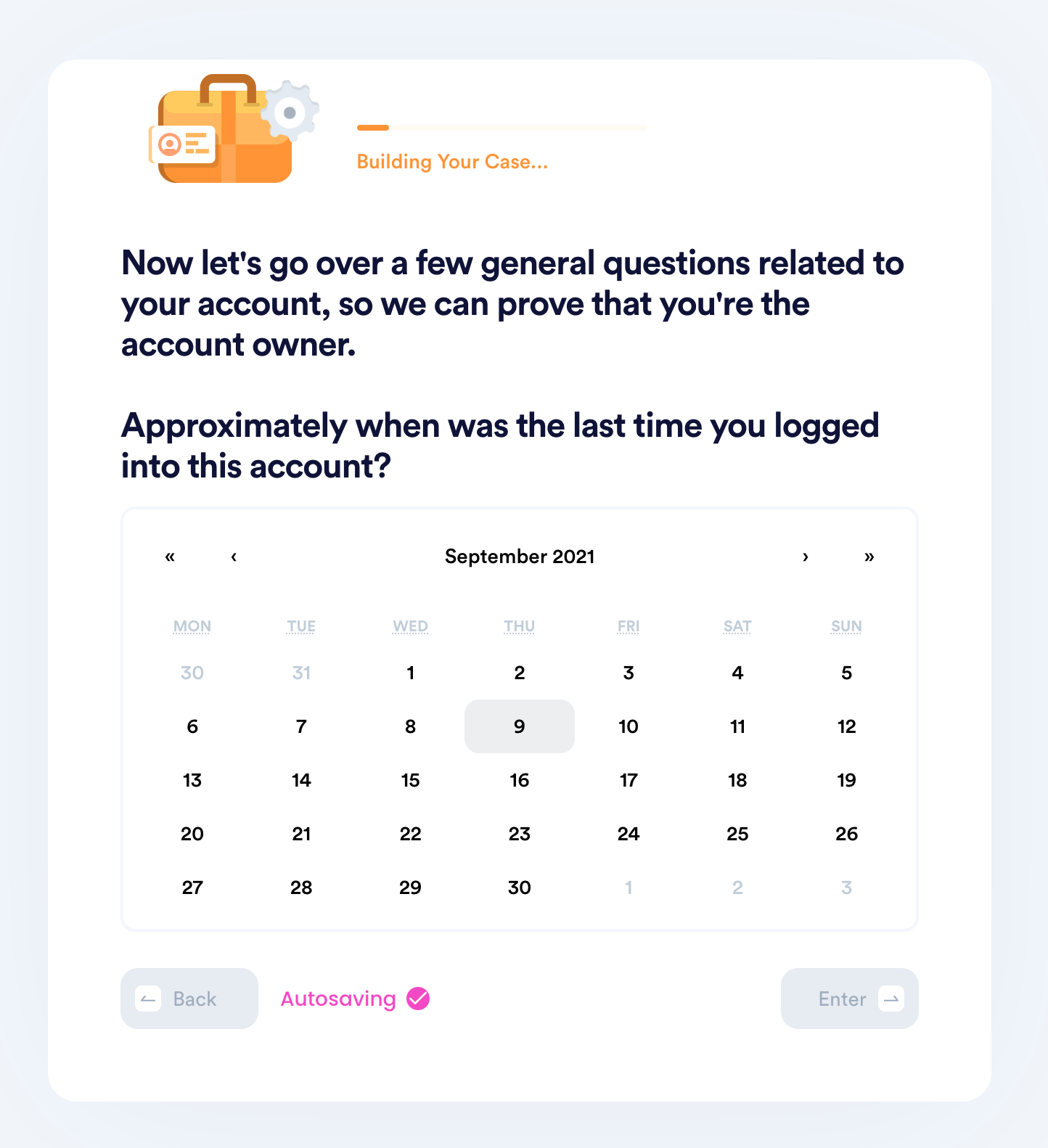 5. Upload photographic evidence if you have any that can help prove your account ownership.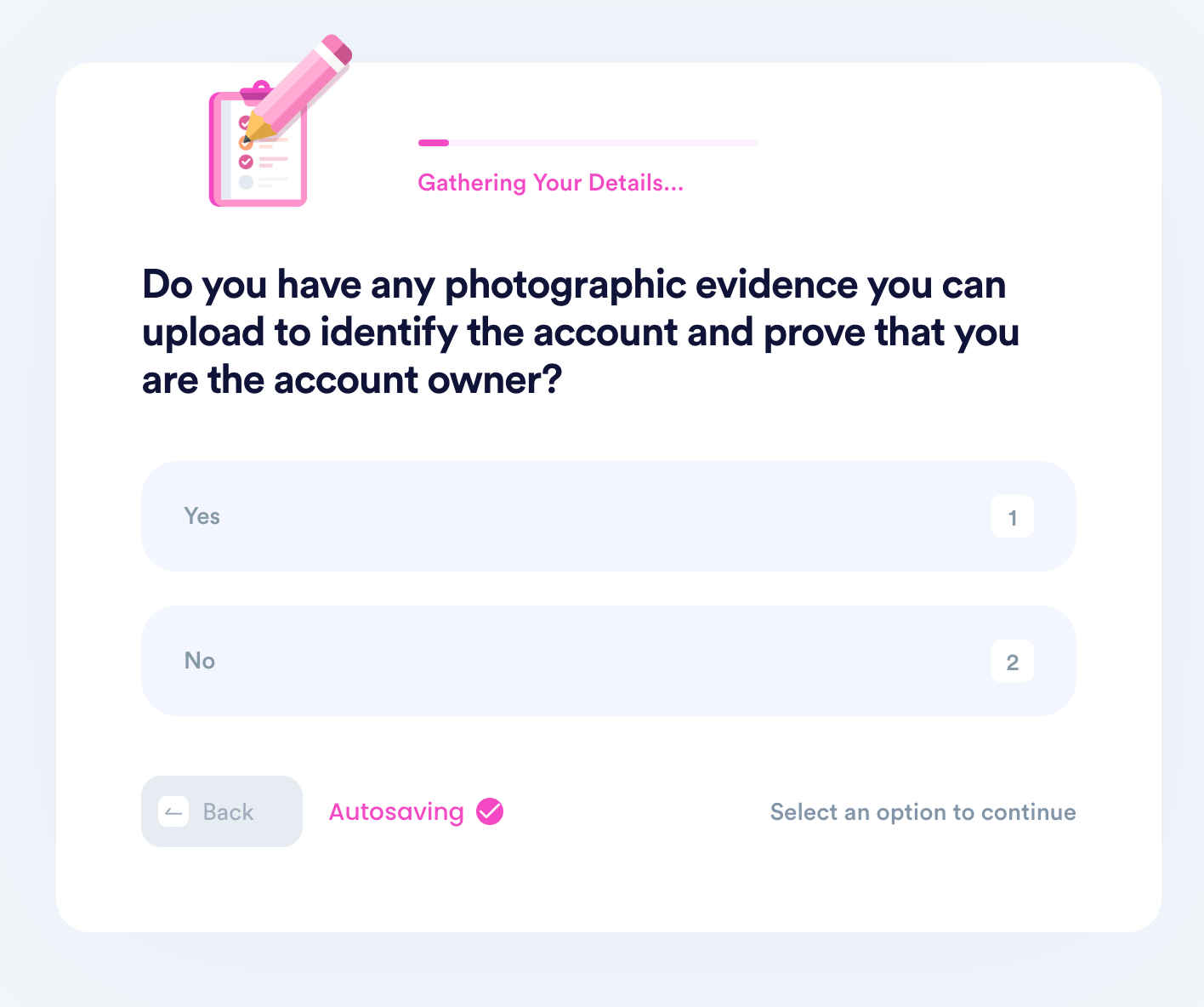 6. Enter any last known or previously used passwords.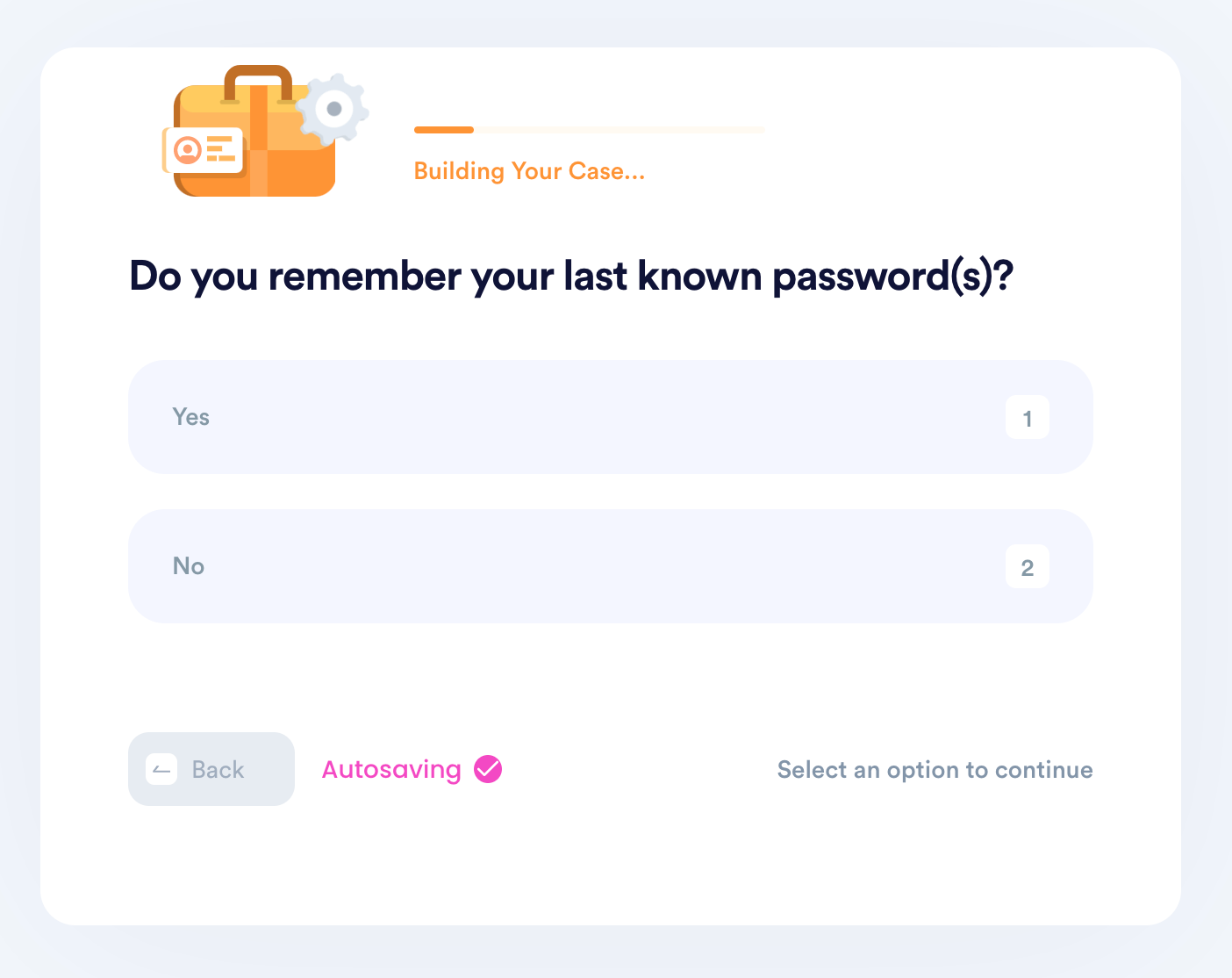 7. Enter your contact information and submit the task!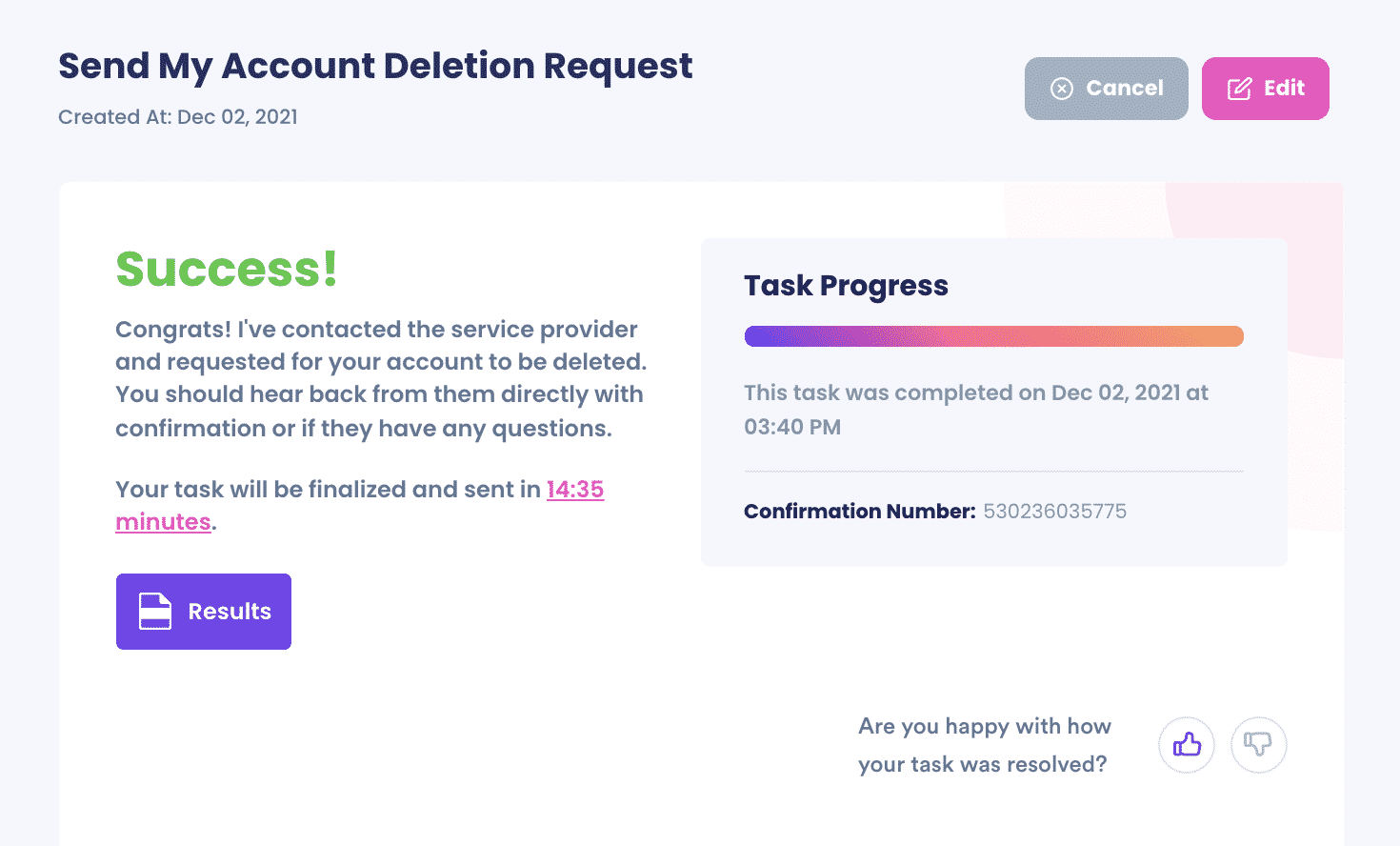 Congratulations, you now have the tools you need to successfully close your account.
Why Use DoNotPay to Delete Your PayPal Account
When you use DoNotPay to delete your old PayPal account, you can always expect it to be:
Easy. Getting started is as easy as clicking on a button. What is easier than that?
Fast. DoNotPay asks just a few questions and you're done. Nothing could be faster.
Successful. DoNotPay knows how to get things done. When you use the Delete Old Accounts tool, you will be successfully closing your account.
DoNotPay is your best option for deleting your PayPal account as well as your other email and social media accounts like Facebook, Instagram, Yahoo, Gmail, and more.
DoNotPay Works Across All Entities With the Click of a Button
With DoNotPay, you can accomplish all sorts of important activities.
Do you need to order a copy of your birth certificate from a different state? DoNotPay can help. Are you having an issue with parking tickets? DoNotPay can help you pay them. Are you looking for standardized legal documents that can be customized? DoNotPay has a huge library of standardized legal documents that they can easily customize for you. Are you looking for a scholarship for your child? DoNotPay has a tool for that as well.
Every one of these things is easily accomplished with DoNotPay, and it all starts with the click of a button.
What Else Can DoNotPay Do?
DoNotPay can also help you with the following:
With DoNotPay, you can always get help solving issues!