How to Easily Delete Your AOL Account
So, You Want to Know How to Delete Your AOL Account
Back in the day, America Online, or AOL, was the biggest Internet game in town. AOL offered email, instant messaging, and chatrooms that attracted hundreds of thousands of users. Many were lured to the then-popular service with floppy disks that seemed to be everywhere. If you signed up but no longer used the service, you may be wondering how to .
Why Delete an AOL Account?
With so many alternative options these days, a huge number of former AOL users have made the decision to move on to more modern social media sites such as Facebook and Instagram. Gmail is more popular for email now, as well.
If you are one of the millions who've stopped using AOL for email, entertainment, and social interaction, you are probably wondering if it's worth it to hang onto an account you no longer use. Actually, it may be in your best interest to let it go entirely.
Even though you may have forgotten about AOL, AOL hasn't forgotten about you. Until you delete the account, the service retains a lot of information that could come back to haunt you if there's ever a data breach, explains How-To Geek.
Private Data That May Be Stored by Aol and Accessed by Unscrupulous Developers Includes but Is Not Limited To:
Bank account info
Chat transcripts
Credit card numbers
Date and place of birth
Mother's maiden name
Name and address
Password
Photos
How to Delete an AOL Account
First, make sure your old America Online account still exists. Visit the AOL home page and try to log in. If you can log in, go to the account termination page and follow the instructions to delete your AOL account. If it's been so long since you signed in that you forgot your AOL password, this could present a problem because you won't be able to access the account termination page.
| | |
| --- | --- |
| Can I delete AOL with: | Yes/No |
| DoNotPay | Yes |
| Email | No |
| Live Chat | No |
| In-person | No |
| Phone | No |
| Website | Yes |
If You Can Log In, but You Can't Delete Your Aol Account, at Least Try to Make It More Anonymous.
You have a few options, including:
Change the account name to something meaningless.
Change the recovery email to an anonymous mail server.
Clear identifying info, including your real name, birthday, and mailing address
Remove all saved payment information, including credit card and bank account numbers.
Delete all private data stored in the app.
Delete all saved messages, emails, and images.
While not as effective as deleting your AOL account completely, making it more anonymous will prevent any hacker from getting their hands on your accurate information. A better idea is to ask DoNotPay to delete your AOL account for you.
The Easiest Way to Terminate Your AOL Account
DoNotPay has been helping people as you deal with customer service issues for many years, and we can help you terminate your America Online account, even if you don't remember the password. Here's how:
Sign up for a DoNotPay account.
Navigate to the page.
Select the sort of service you wish to terminate.
Tell us the user name or names attached to your AOL account.
Provide info such as starting date we can use to help verify your AOL account.
Tell us the last AOL password you remember.
Authorize us to terminate your account on your behalf.
As soon as we have all the information we need, DoNotPay will compose and submit a demand letter to AOL that verifies your account ownership along with a formal request that your account is terminated. We'll also demand that all personal data associated with your AOL account be deleted.
Generally, America Online will end your account as soon as they hear from our robot lawyer. If there are any troubles, we can cite your privacy rights, including but not limited to the California Consumer Privacy Act (CCPA 2018), General Data Privacy Regulations (GDPR), and Virginia Consumer Data Protection Act (VCDPA). The process may sound complicated, but we've been doing this for years and will succeed in terminating your online account with America Online.
Deleting Aol Account With the Help of DoNotPay
How to delete old accounts using DoNotPay:
If you want to delete old accounts but don't know where to start, DoNotPay has you covered in seven easy steps:
1. Go to Delete Old Accounts product on DoNotPay.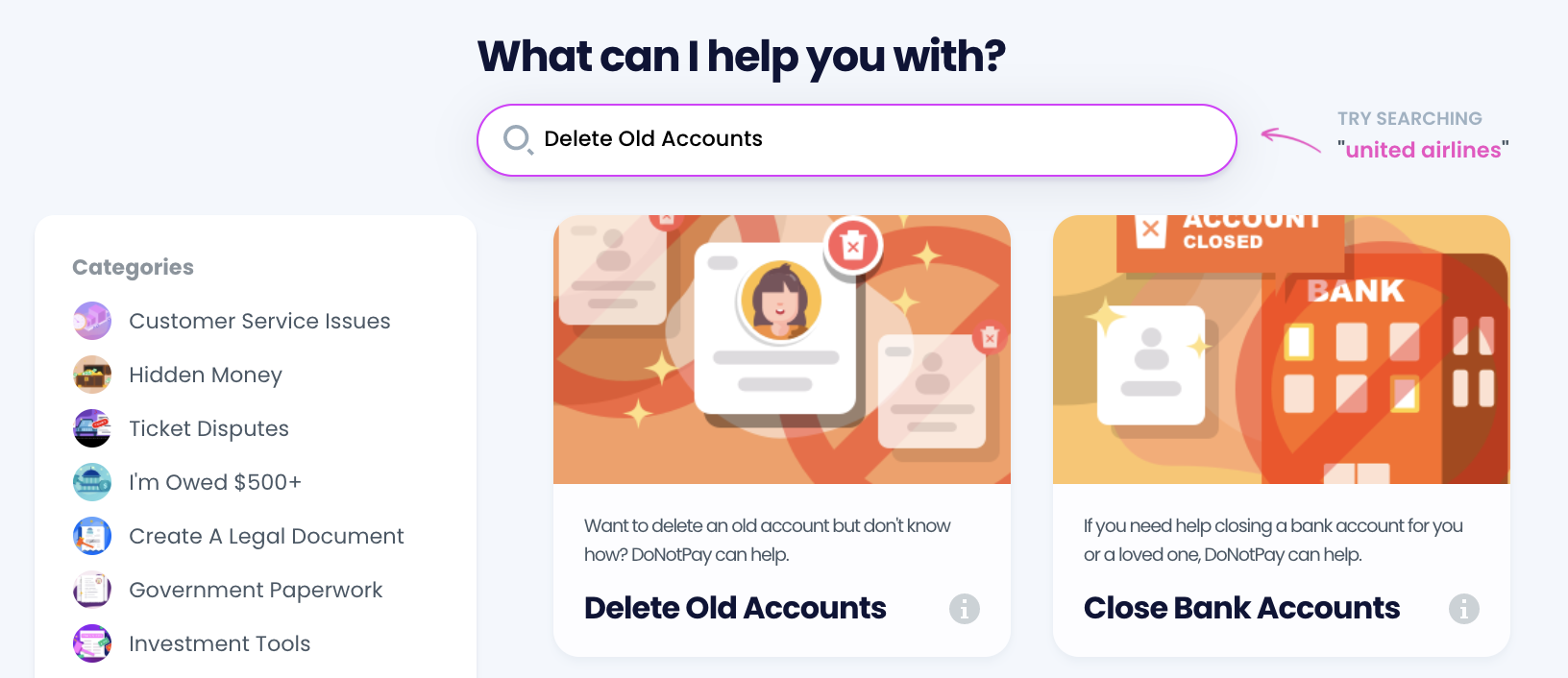 2. Select the type of account you are trying to delete, such as email, streaming service, social media, gaming, eCommerce, and more.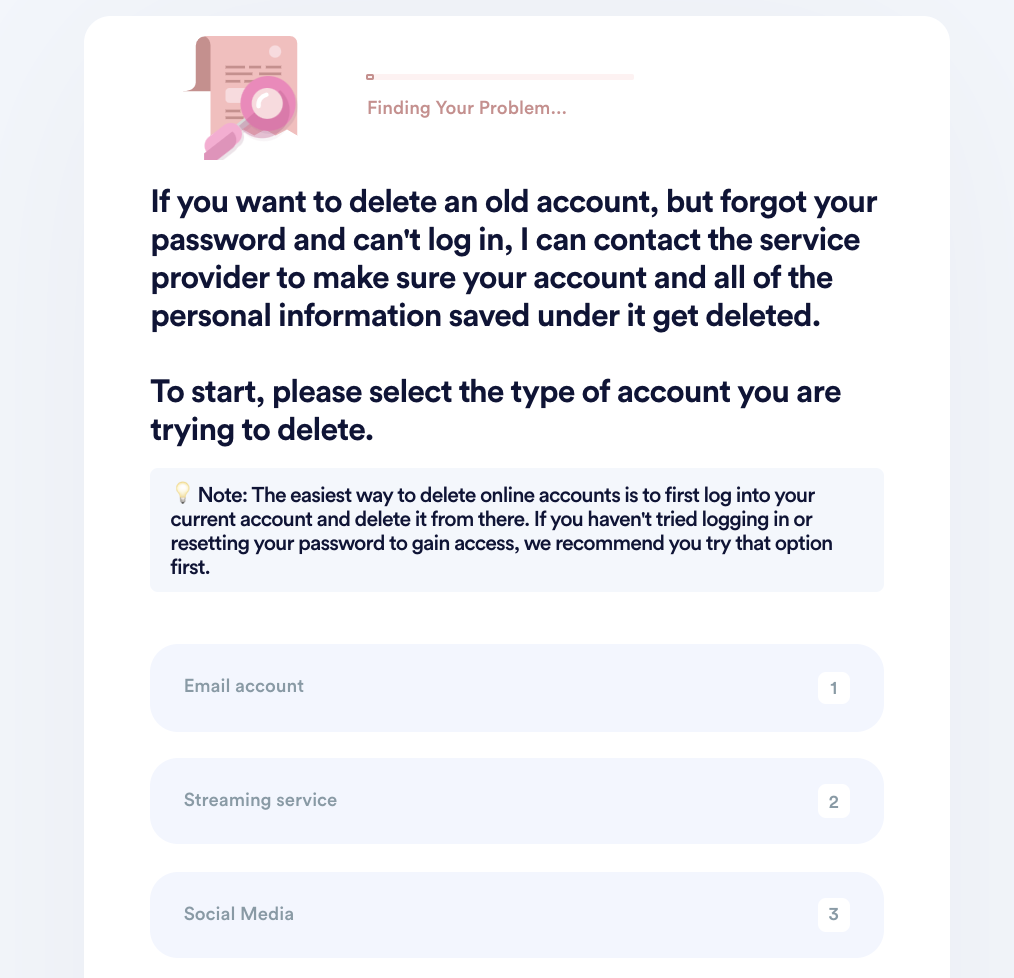 3. Tell us more about your account, including usernames and associated emails/phone numbers.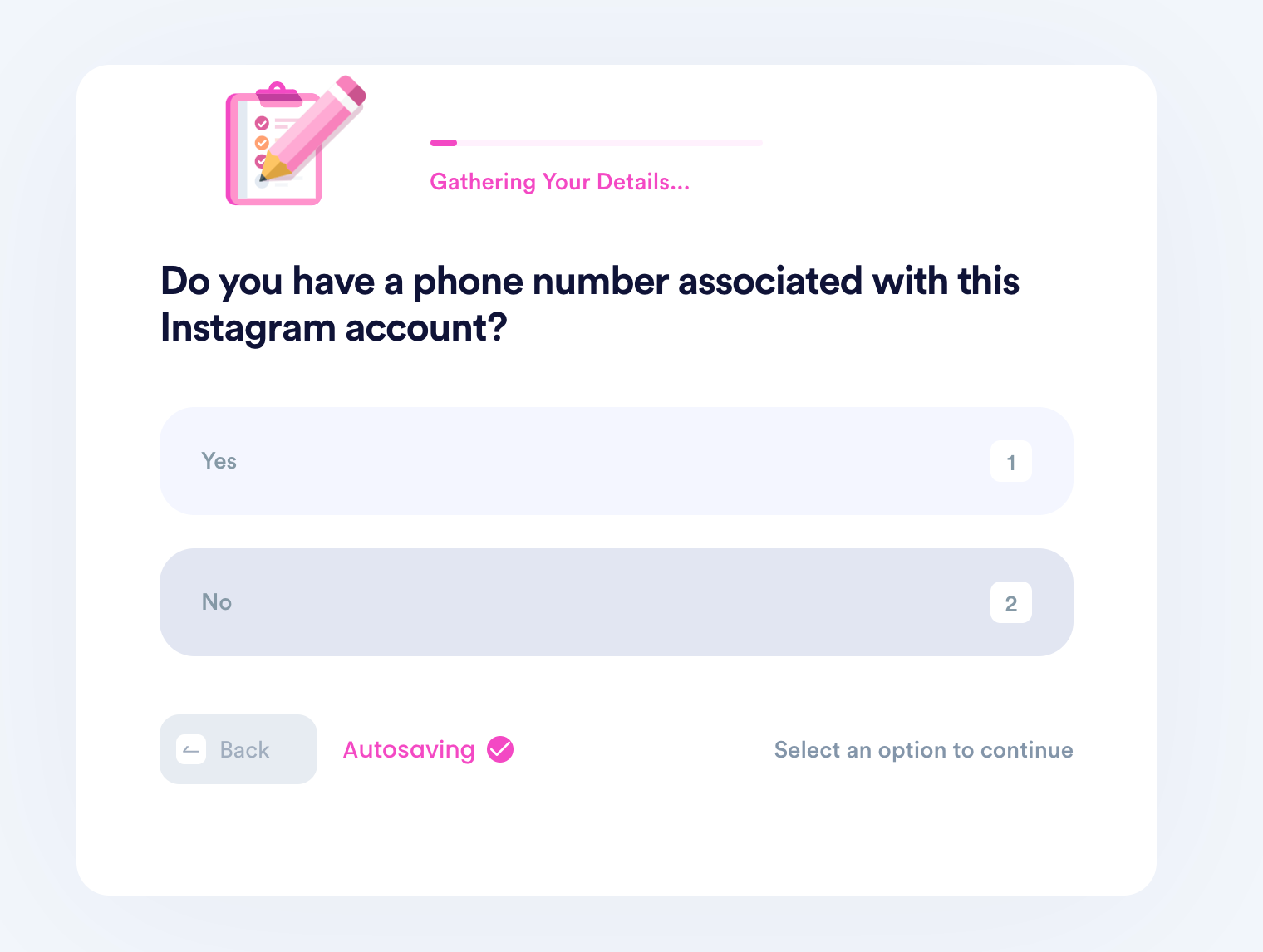 4. Help us verify your account ownership by entering the date you first created the account, when you last logged in, any payment methods saved under the account, etc.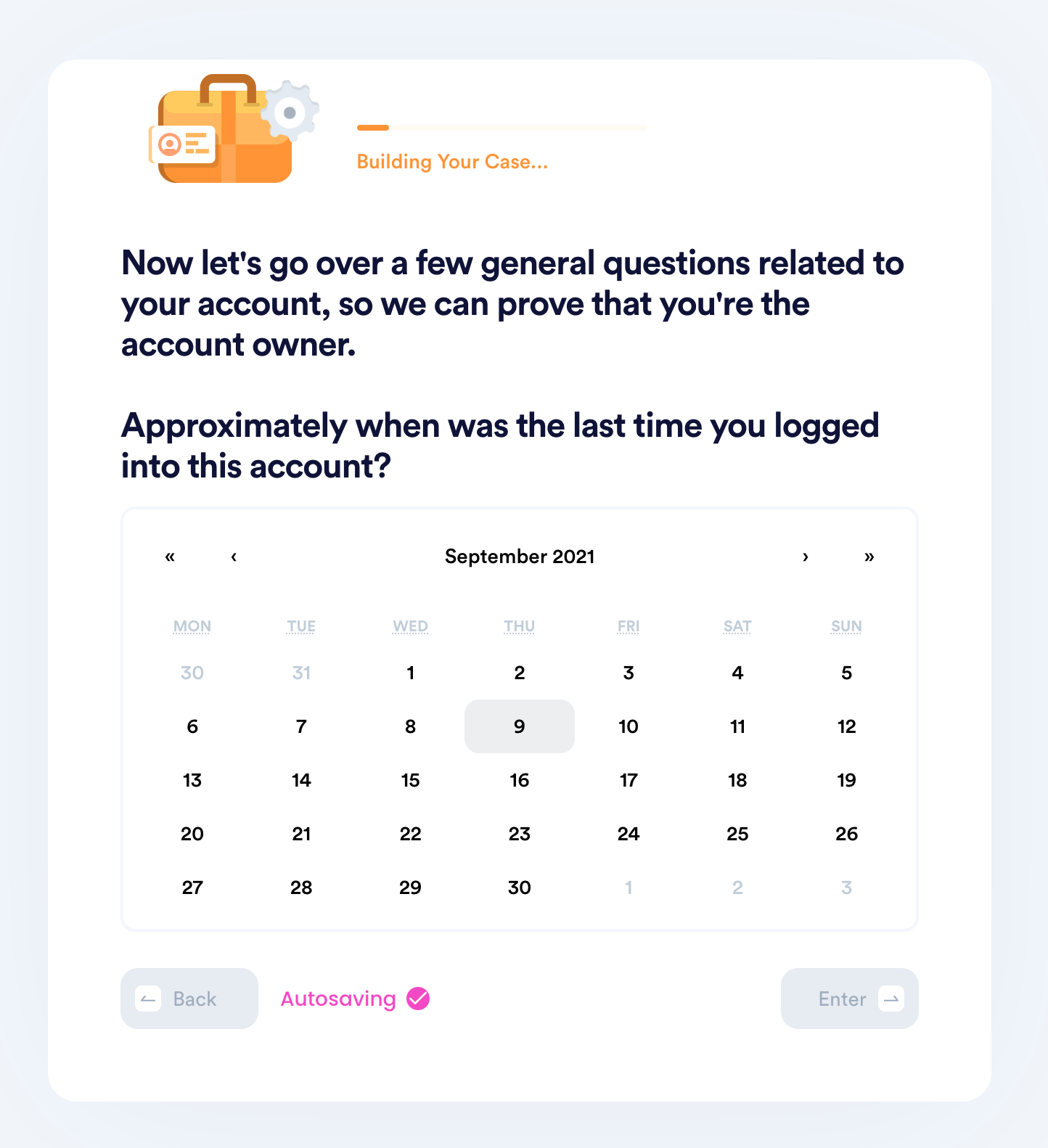 5. Upload photographic evidence if you have any that can help prove your account ownership.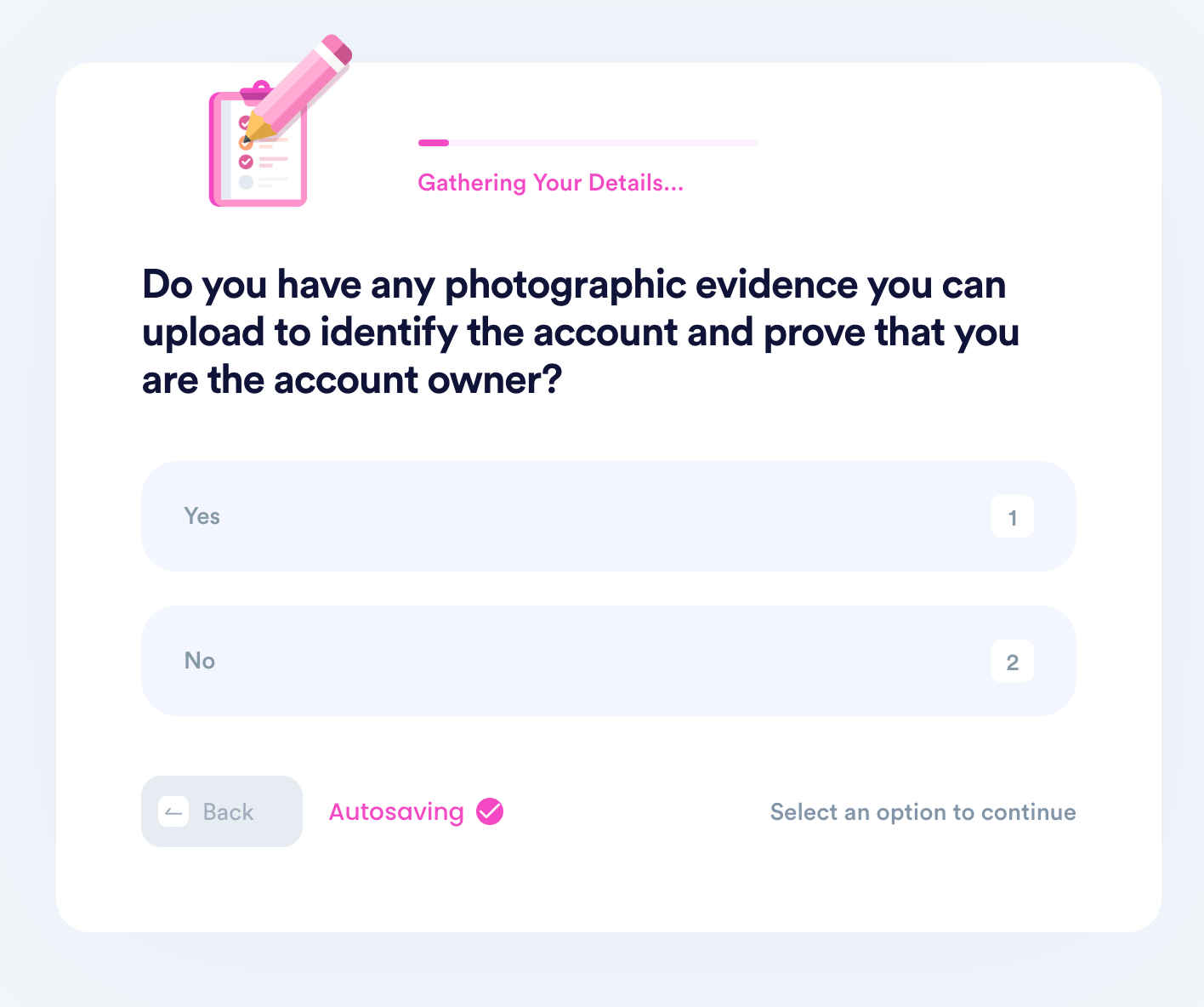 6. Enter any last known or previously used passwords.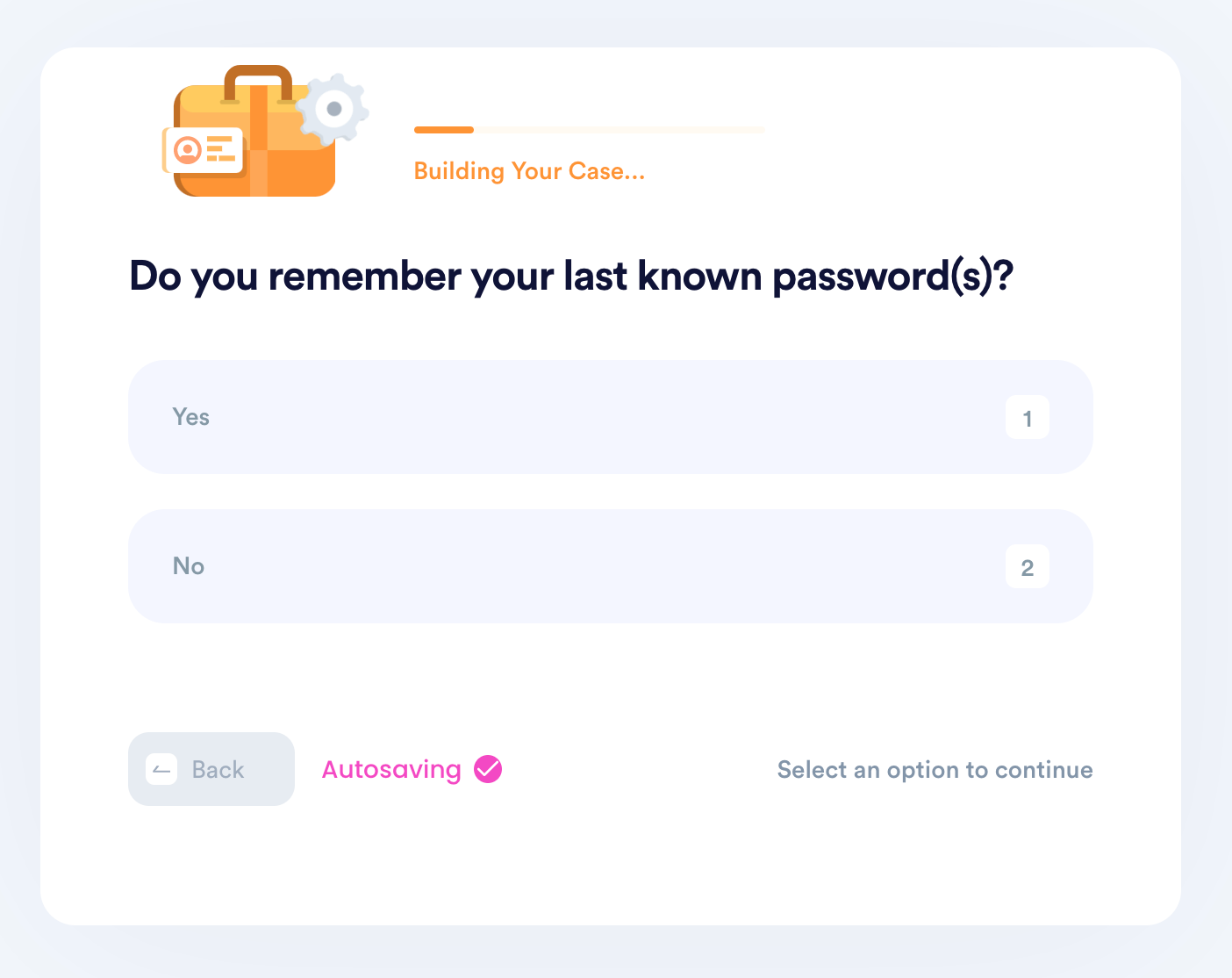 7. Enter your contact information and submit the task.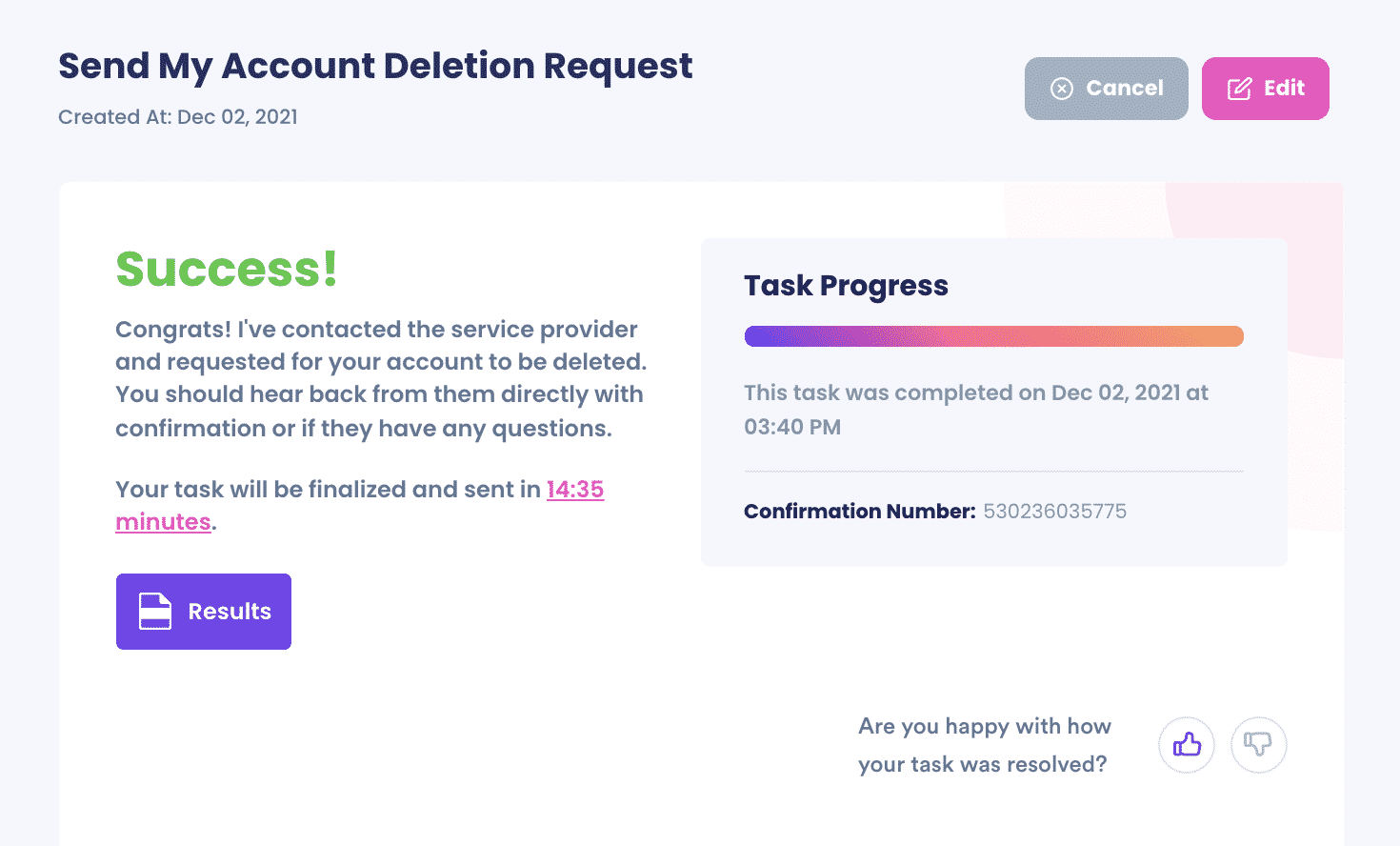 DoNotPay Can Cancel Other Accounts, Too
Unsubscribing from and and other online accounts can be a time-consuming, frustrating process. That's why we're here to help you cancel and delete all sorts of online accounts, including but not limited to:
| | |
| --- | --- |
| Email Services | Gmail, Yahoo, and Outlook |
| Streaming Services | Netflix, Hulu, Showtime, and HBO |
| Gaming Services | Fortnite and Minecraft |
| Social Media Sites | Snapchat, Twitter, AOL, MySpace, Yahoo, and Facebook |
| eCommerce Platforms | Amazon, eBay, and Etsy |
| Financial Platforms | Venmo and Paypal |
| Ride-Share Services | Uber and Lyft |
| Dating Sites | eHarmony and POF |
Of course, deleting social media accounts, gaming services, and eCommerce platforms isn't all we do. DNP can also appeal to social media suspensions and help you get unbanned from Instagram, Twitter, and Tik Tok.
DoNotPay Makes Everything Easier
These days, time is a valuable commodity. DNP takes the hassle out of canceling subscriptions, returning items, and deleting unwanted accounts. We can stop spam in its tracks and get you out of paying a parking ticket, too. When you're ready to know more, or if you wish to , contact us right away!