How to Delete an eHarmony Account: A Step-By-Step Guide
The popular website, eHarmony, is known for helping people find potential dating mates and helping them get to know each other better on a safe and friendly platform. However, a person may decide to delete their account for various reasons, including no longer needing one. As with any other account, such as Amazon, Instagram, and even Uber accounts, can also help protect your information from potential data breaches. How do you delete an eHarmony account, and how do you know if you should delete your account? Read DoNotPay's guide to learn more.
How to Delete an eHarmony Account on Your Own
When yourself, you have three different choices depending on your account.
You have the option to delete your Basic Membership account, delete your Premium Membership account, or you can hide your account altogether.
| | |
| --- | --- |
| Basic Membership | When you delete a Basic or Premium Membership account on eHarmony, your information and messages are permanently removed and cannot be restored. Whether you are deleting your account via computer or cell phone, you will need to go to eHarmony's online website to complete the steps. |
| Premium Membership | If you are in the middle of a subscription with eHarmony but do not want to finish it, you must contact eHarmony's customer service. If your subscription is about to renew, you can choose not to and delete your account as you would do when deleting a Basic Membership. |
| Hide Your Account | If you want to take a break from eHarmony but don't want to delete it entirely, hiding your account may be a good choice. By hiding your account, your information will be kept private, and you can restart it at any time. |
The following is how to complete each option:
Delete an eHarmony Basic Membership
To delete your account, you will need to do the following:
Log in to your online eHarmony account.
Once logged in, you will need to click the arrow next to your profile picture to view the drop-down menu.
From there, choose the "Data & Settings" category.
Scroll down to the "Profile Status" section and click the highlighted link in the delete subsection.
From there, it will ask for your password for verification.
Once you have entered your password, click the "Delete Profile" button to confirm your choice.
Delete an eHarmony Premium Membership
To cancel your paid automatic renewal subscription, you will need to take the following steps:
Log in to your account on eHarmony's online website.
From there, click the arrow next to your profile picture to see the options.
Choose the "Data & Settings" category.
Scroll down and click the "Amend Subscription" or "Billing" choice.
You will then need to enter your password for verification.
You will be given the details to read about canceling your subscription. Once you have read the information, it will ask you to click the link to begin the process of canceling your subscription. Then you will be given the option to turn off your automatic renewal. Your current subscription will stay until the end date, but if you have any remaining charges or payments, eHarmony will bill them to your last subscription payment.
eHarmony will cancel your subscription once you go through or complete the confirmation page.
Hide Your eHarmony Account
Here are the five steps to hide an eHarmony account:
Log in to your account on eHarmony's online website.
Once logged in, you can click the arrow next to your profile picture to see the options.
From there, choose the "Data & Settings" category.
Scroll down to the option "Profile Visibility" and switch the green slider to the left to make your profile invisible to others.
The last step will be to see if a banner on your profile page says that your profile currently isn't visible to others. Once you see this, it means that your profile is now hidden from other members. However, members who have added you to their favorites list or whom you had conversations with will still be able to view your profile.
Reasons You May Need to Delete Your Unused eHarmony Account
Like Facebook, Gmail, and PayPal accounts, eHarmony keeps sensitive information about you on their website. If you no longer want or need your eHarmony account, it is imperative to make sure you keep your information safe by deleting it. Not deleting unused or old accounts may increase potential problems, such as:
Identity theft
Credit or debit card charges for unused membership
Promotional or spam messages in your inbox
Could give hackers access to other websites if the same password is used on multiple sites
Delete Your eHarmony Account With the Help of DoNotPay
DoNotPay is the perfect solution to help you get your eHarmony account deleted in a fast, easy, and successful way. It helps you by contacting the company directly on your behalf. DoNotPay can even help you recover passwords, manage your subscriptions, or reverse a ban on your account. If you want to delete old accounts but don't know where to start, DoNotPay has you covered in 5 easy steps:
1. Open the Price Gouging Protection product on DoNotPay.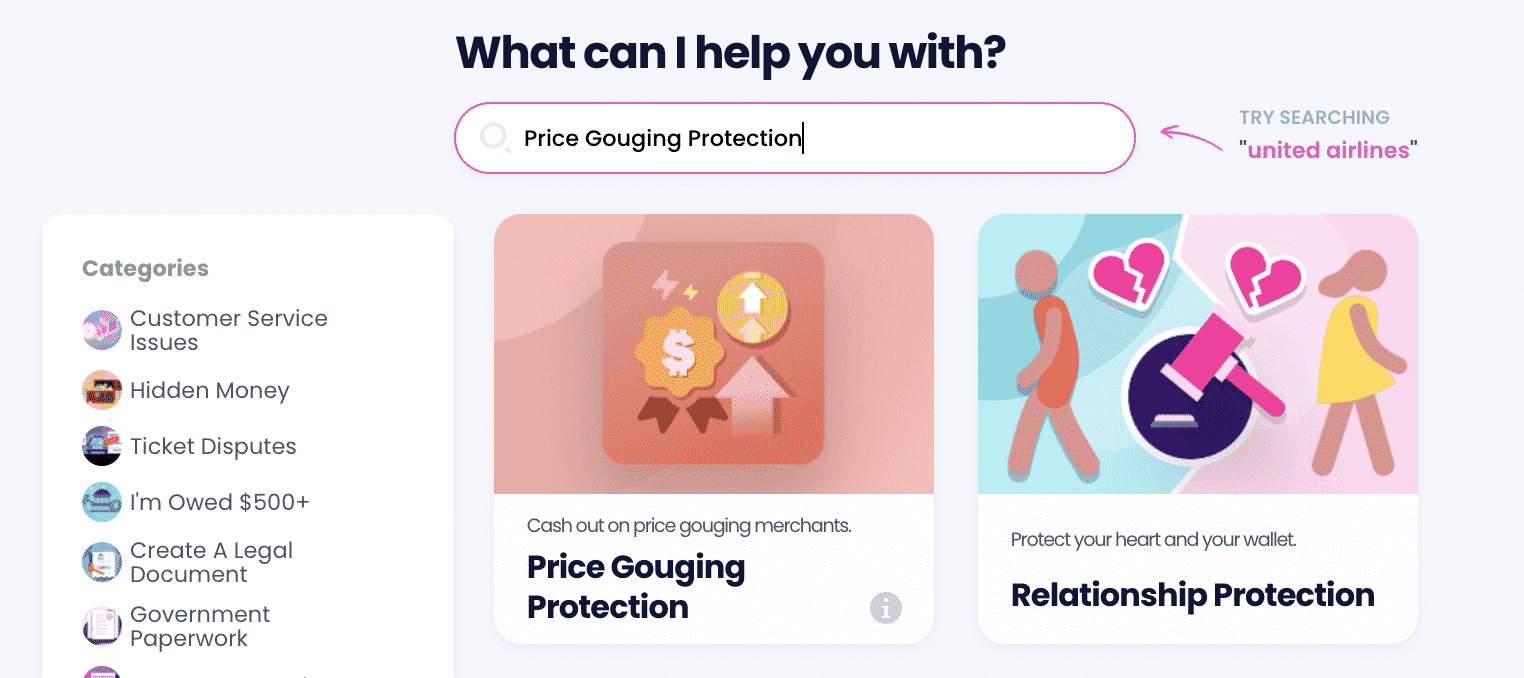 2. Generate a fake credit card to use with the merchant.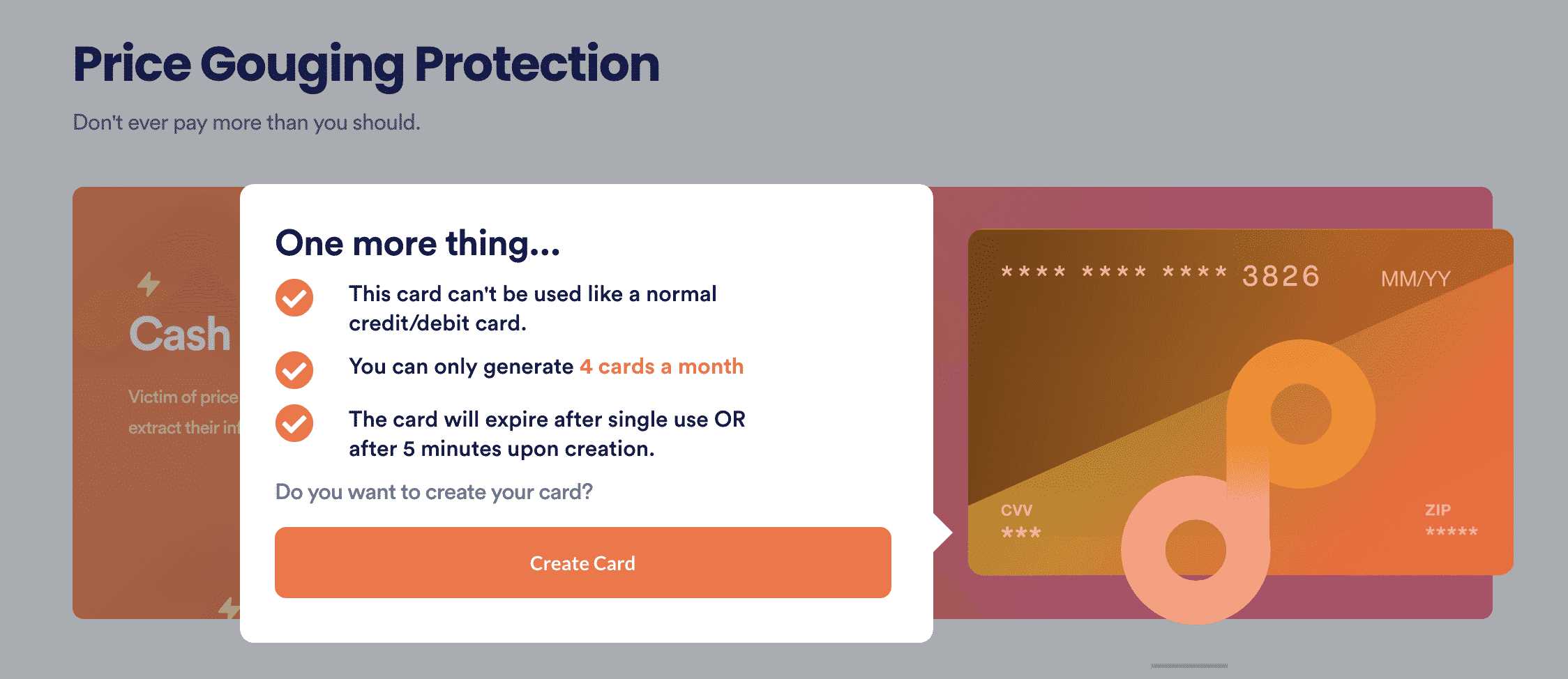 3. Complete the transaction with the fake credit card.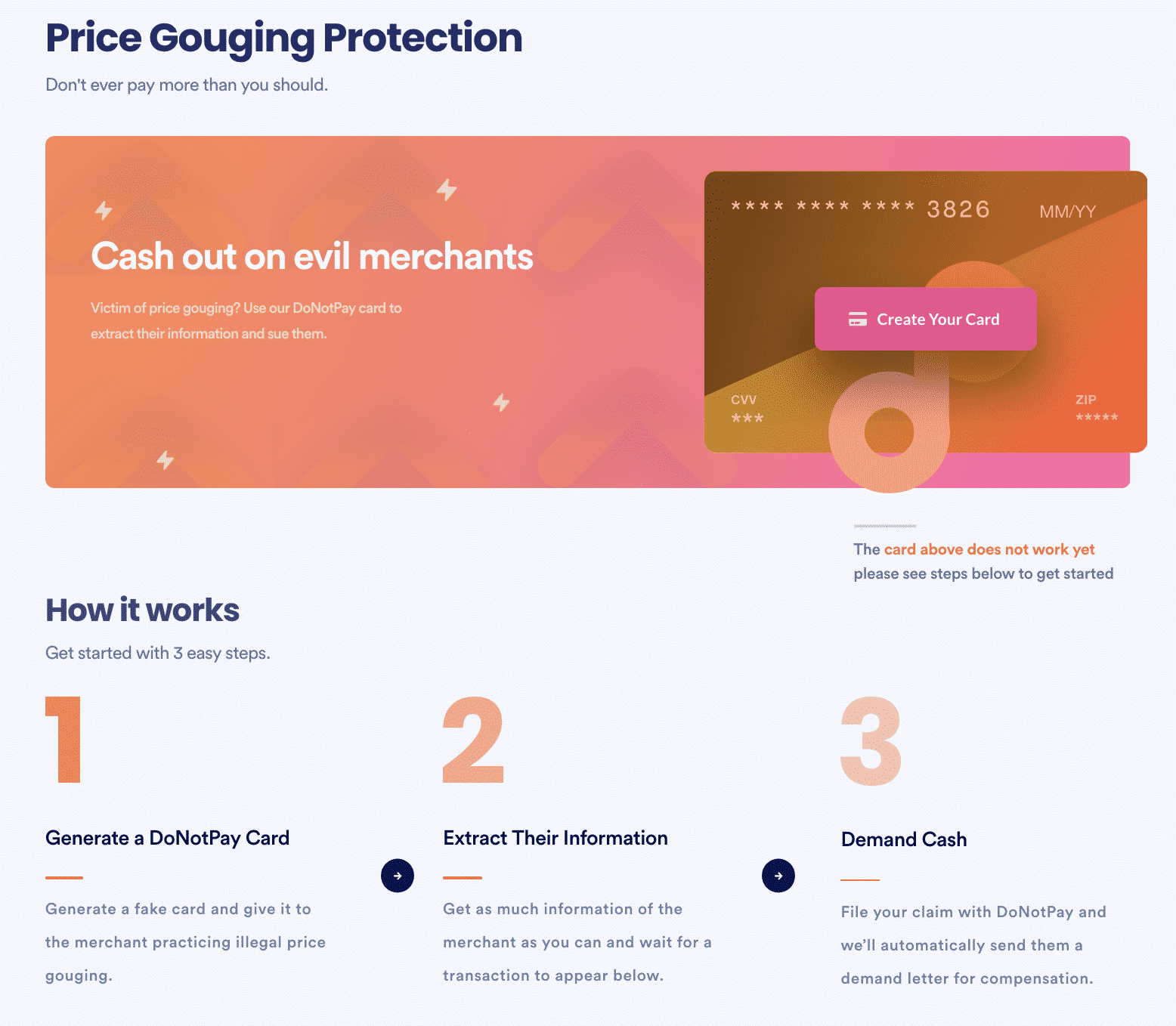 4. Save a photo of the transaction as evidence and start the demand letter process.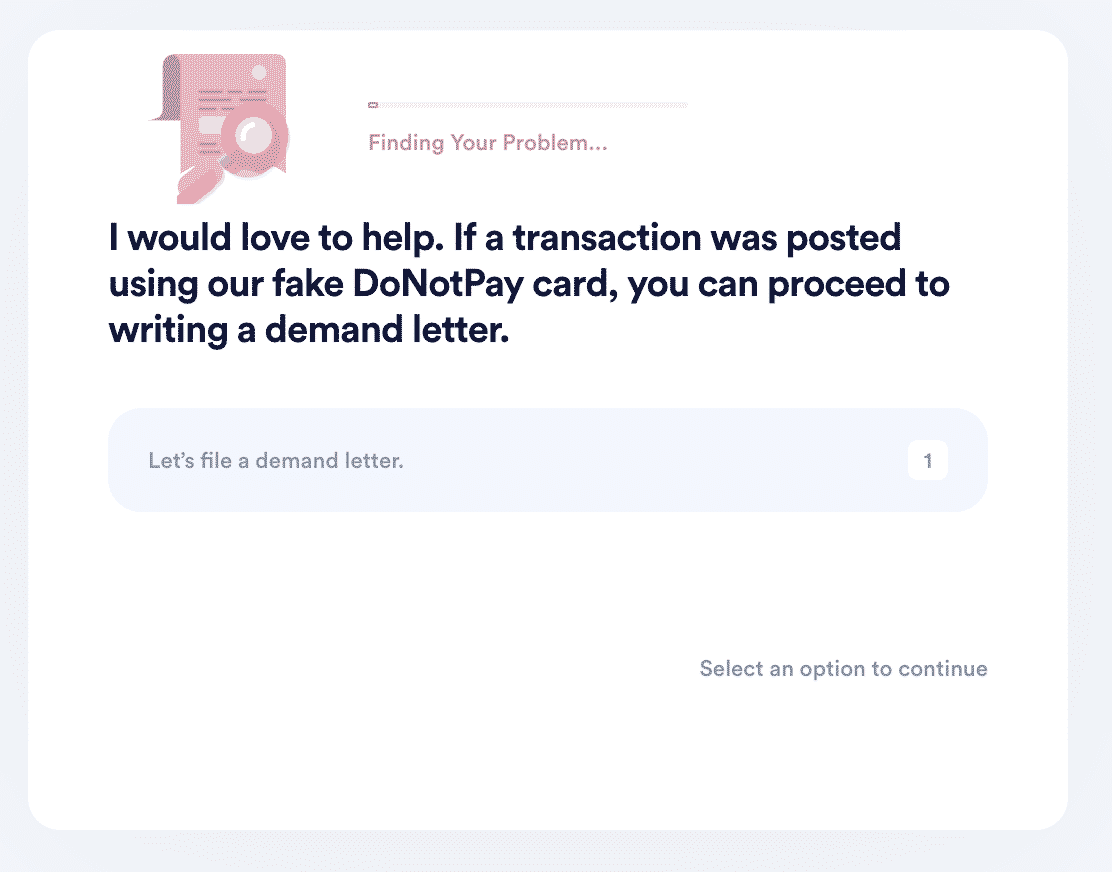 5. Answer a few questions through our chatbot about the merchant and transaction.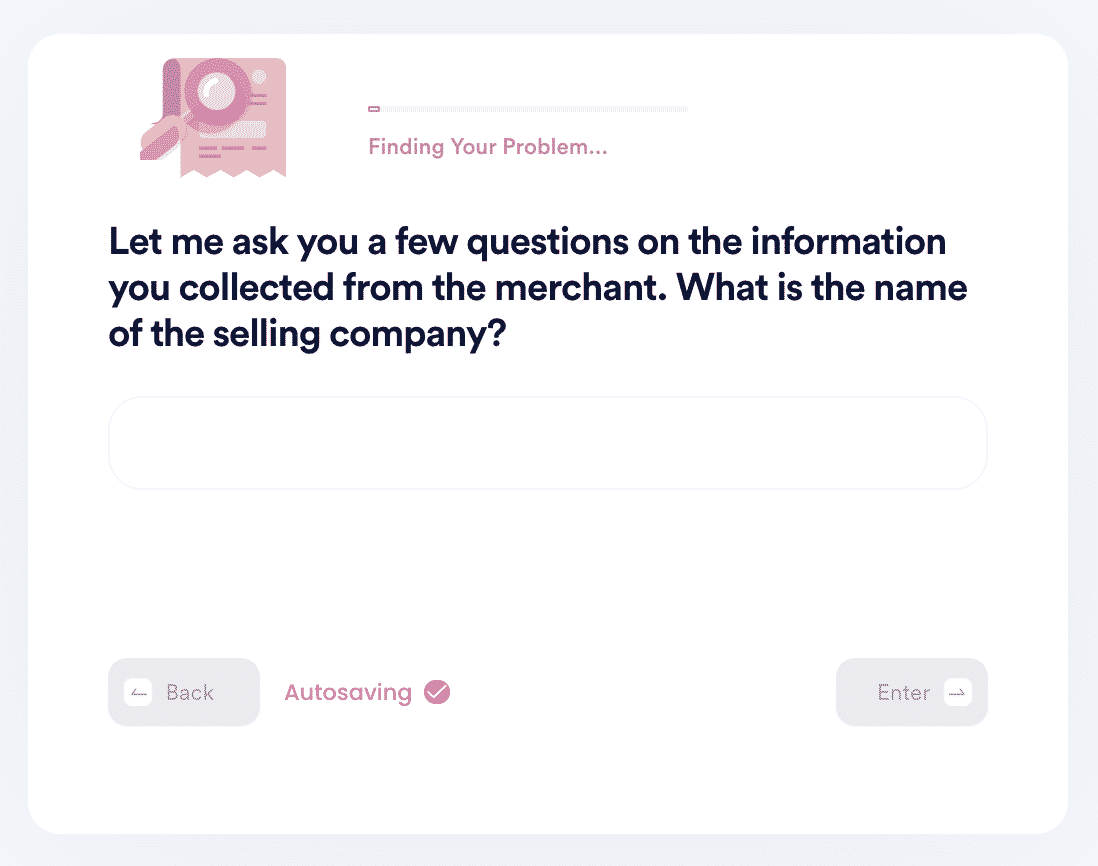 And that's it. DoNotPay will take care of the rest to help ensure that your unused account is properly and efficiently deleted.
DoNotPay Can Help You in Deleting Other Unused Accounts
DoNotPay works across multiple areas in helping you delete your unnecessary or unwanted accounts. Why not try today and see the benefits it can offer. To learn more about other accounts DoNotPay can help you with, check out the following: