How to Delete A Venmo Account
A Venmo account is easy to create, mostly free, and suitable for quick transactions. But all good things end, and if you're here, you probably want to know permanently.
Deleting your Venmo account is easy - unless you can't access it or don't remember the login credentials. In this case, DoNotPay can contact Venmo on your behalf and demand the deletion of account and personal data under your rights governed by consumer data privacy laws.
DoNotPay is an AI-powered app that helps you get rid of everyday problems like deleting old accounts that you no longer use or have access to. In addition to Venmo, we can also help you delete your Facebook, Instagram, PayPal, Gmail, Amazon, Uber, eHarmony, AOL, and Yahoo accounts. With DoNotPay, you won't have to read the terms of service, submit a ticket, or contact the company to learn to delete your account.
How to Delete Venmo Account By Yourself
allows you to delete your account with a few clicks. All you have to do is log in, click Settings > Close My Venmo Account, and your account will be deleted permanently. However, it might not be this easy if you can't log in or access your account. Here's how to delete a Venmo business account in case you can't log in or don't have access.
Recover Your Venmo Account and Proceed to Delete
Choose Forgot Password when signing in and enter your phone number or email address. Venmo will send a link to reset your password. If you do not see the email, check your junk or spam folder, or search your inbox for Venmo.
Contact Venmo
If you cannot recover your account, the next step should be to contact Venmo. You can do so by:
Call
You can call Venmo at (855) 812-4430 (M–F, 10:00am–6:00pm ET).
Chat
If you want the fastest service, chat with Venmo in their mobile app (M–F, 7:00 am–1:00 am ET; Sat-Sun, 9:00 am–11:00 pm ET).
Online
You can also contact the support team by filling out and submitting an online form.
In all cases, you'll need to provide supporting documents to prove your identity and address. These documents should be from the past 12 months.
For identity:
US passport
Driver license
Tribal ID card
DHS card
US government-issued ID
For proof of address:
Utility bill
Bank, 401K, credit card
W2 or paystub
Lease for residence
IRS letter
Current car registration
Unexpired driver's license
Unexpired US government-issued ID
| | |
| --- | --- |
| Can I Delete With | Yes / No |
| DoNotPay | Yes |
| Email | Yes |
| In Person | No |
| Live Chat | Yes |
| Website | Yes |
| Phone | No |
| Mail | No |
Note: In case you're wondering how to delete a Venmo account on Android, you should know that you cannot delete your Venmo account from the mobile app.
Reasons to Delete Your Venmo Account
If you have a Venmo account that you no longer use, it's a smart idea to remove your private data or delete the account altogether. Otherwise, your personal data associated with the account could give attackers answers to your security questions on other websites.
Data breaches are common in this age. The last thing you want is to expose yourself to potential attacks with an account that you probably aren't even using. So, whether you're switching to an alternative like PayPal or are planning to open another account with a different email address, it's best to delete your old Venmo account first.
Next Steps If You Can't Do It Yourself
No one should have to spend minutes searching for how to delete a Venmo account. But sadly, this happens quite too often. If you find yourself in such a situation, you can turn to DoNotPay for assistance.
Delete Venmo Account with DoNotPay
DoNotPay has been helping people like you resolve issues with online accounts. Through our Delete Old Accounts product, we'll reach out to Venmo and request them to delete your account under the rights granted to you by privacy laws, including General Data Privacy Regulations (GDPR), Virginia Consumer Data Protection Act (VCDPA) and California Consumer Privacy Act (CCPA 2018). All you have to do is:
1. Go to Delete Old Accounts product on DoNotPay.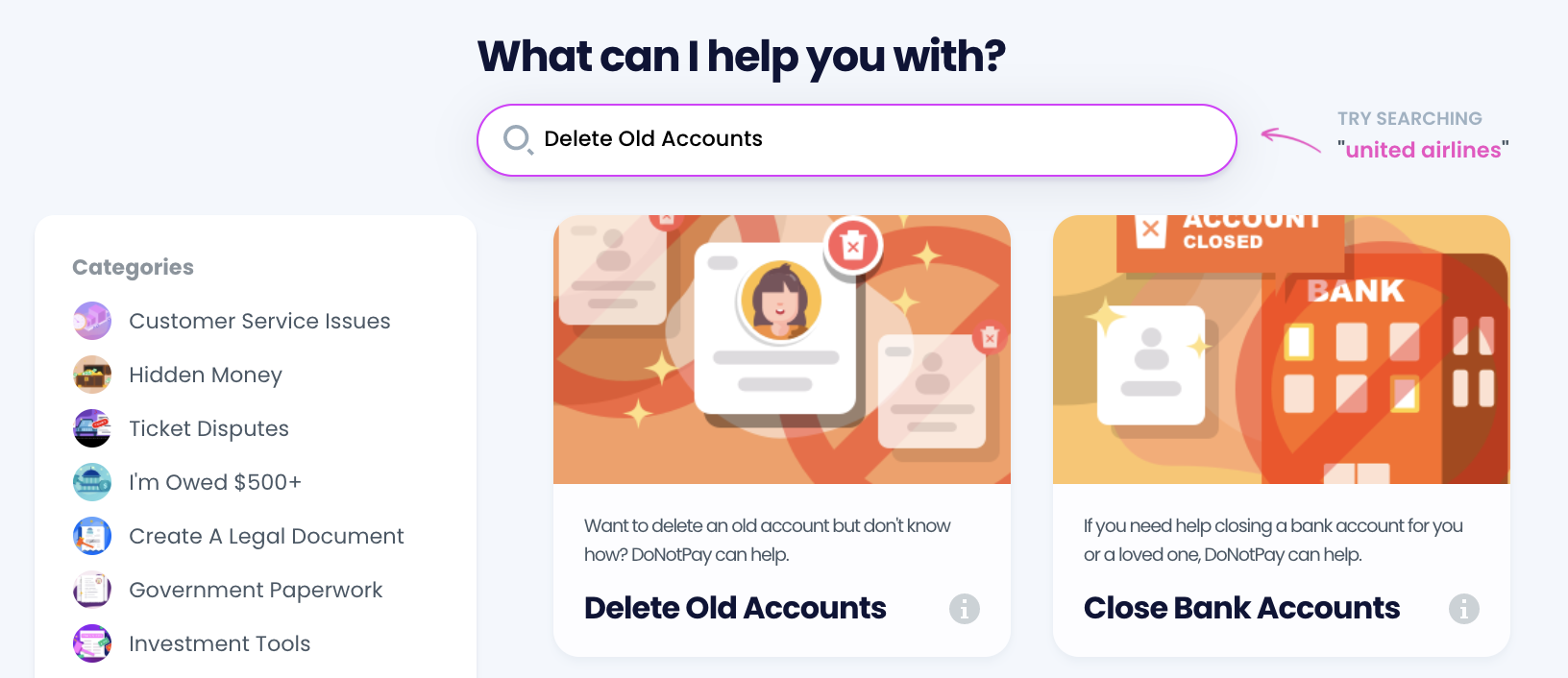 2. Select the type of account you are trying to delete, such as email, streaming service, social media, gaming, eCommerce, and more.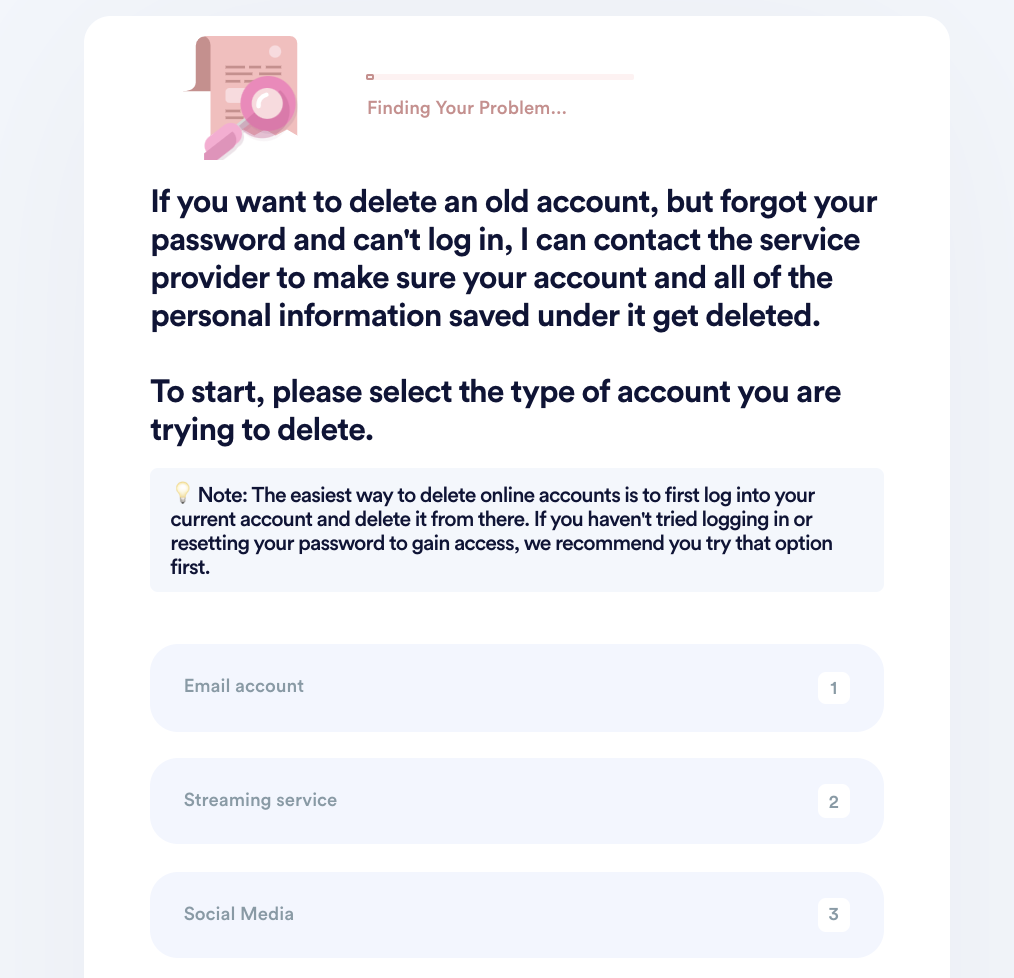 3. Tell us more about your account, including usernames and associated emails / phone numbers.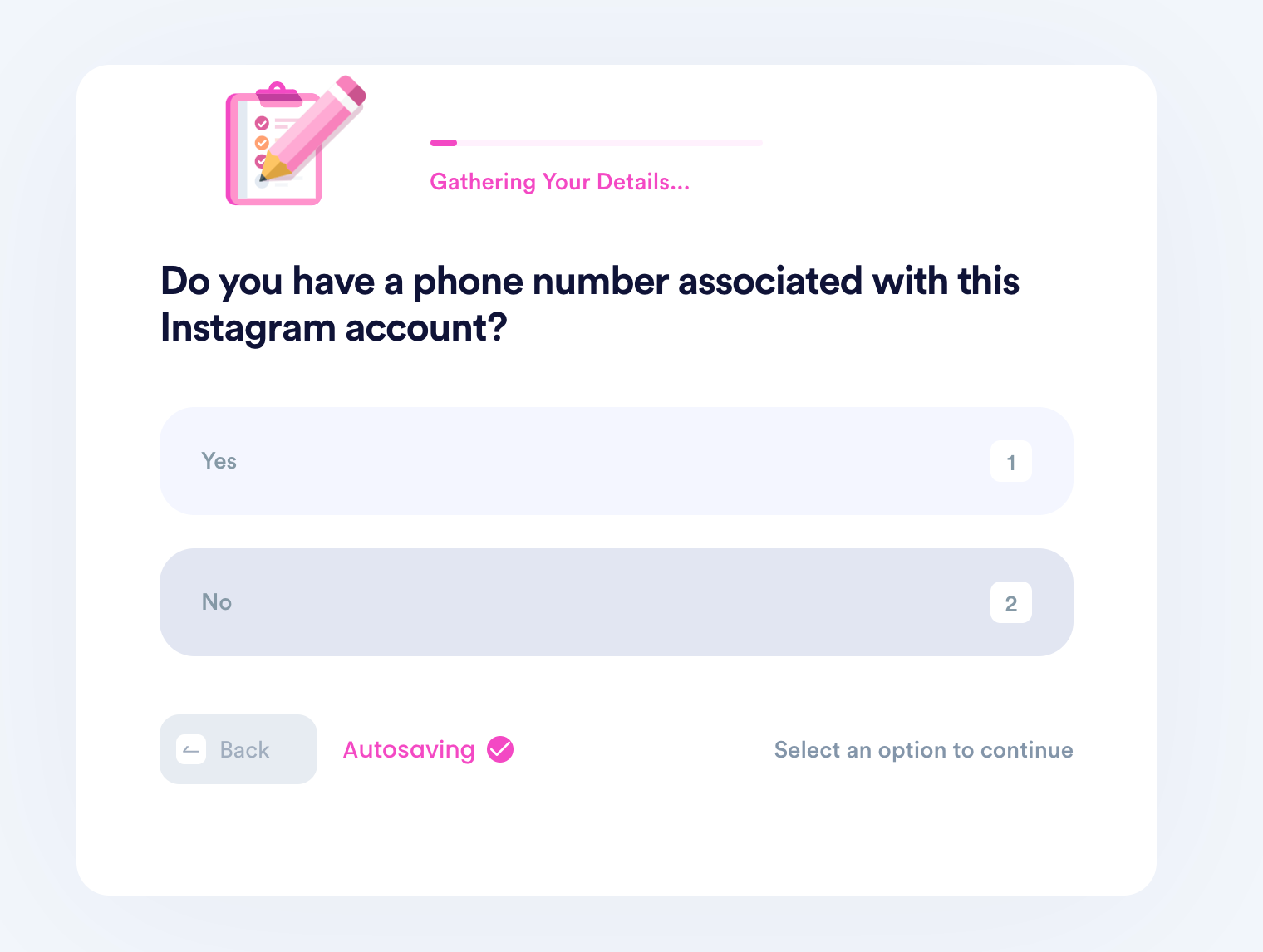 4. Help us verify your account ownership by entering the date you first created the account, when you last logged in, any payment methods saved under the account, etc.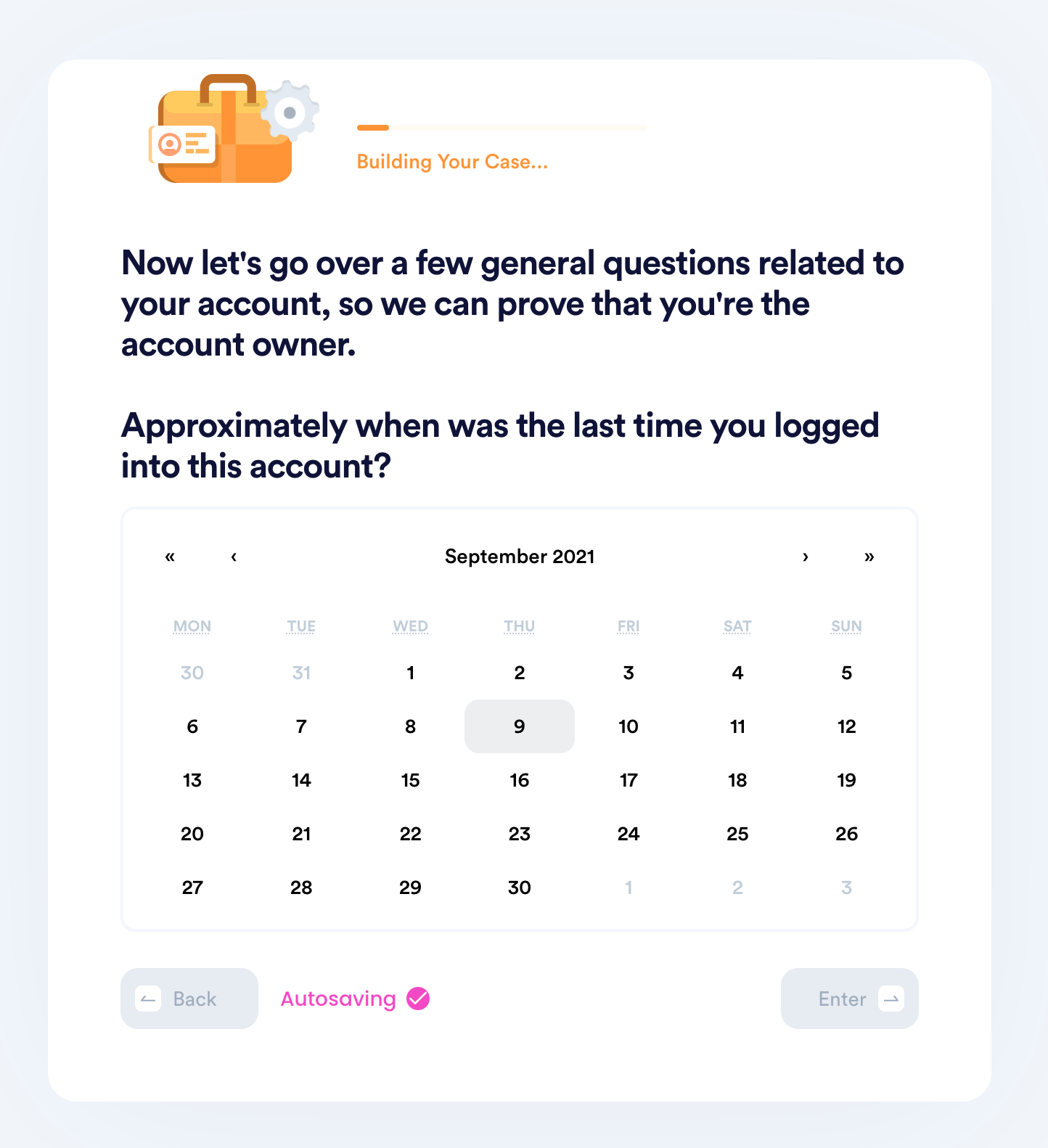 5. Upload photographic evidence if you have any that can help prove your account ownership.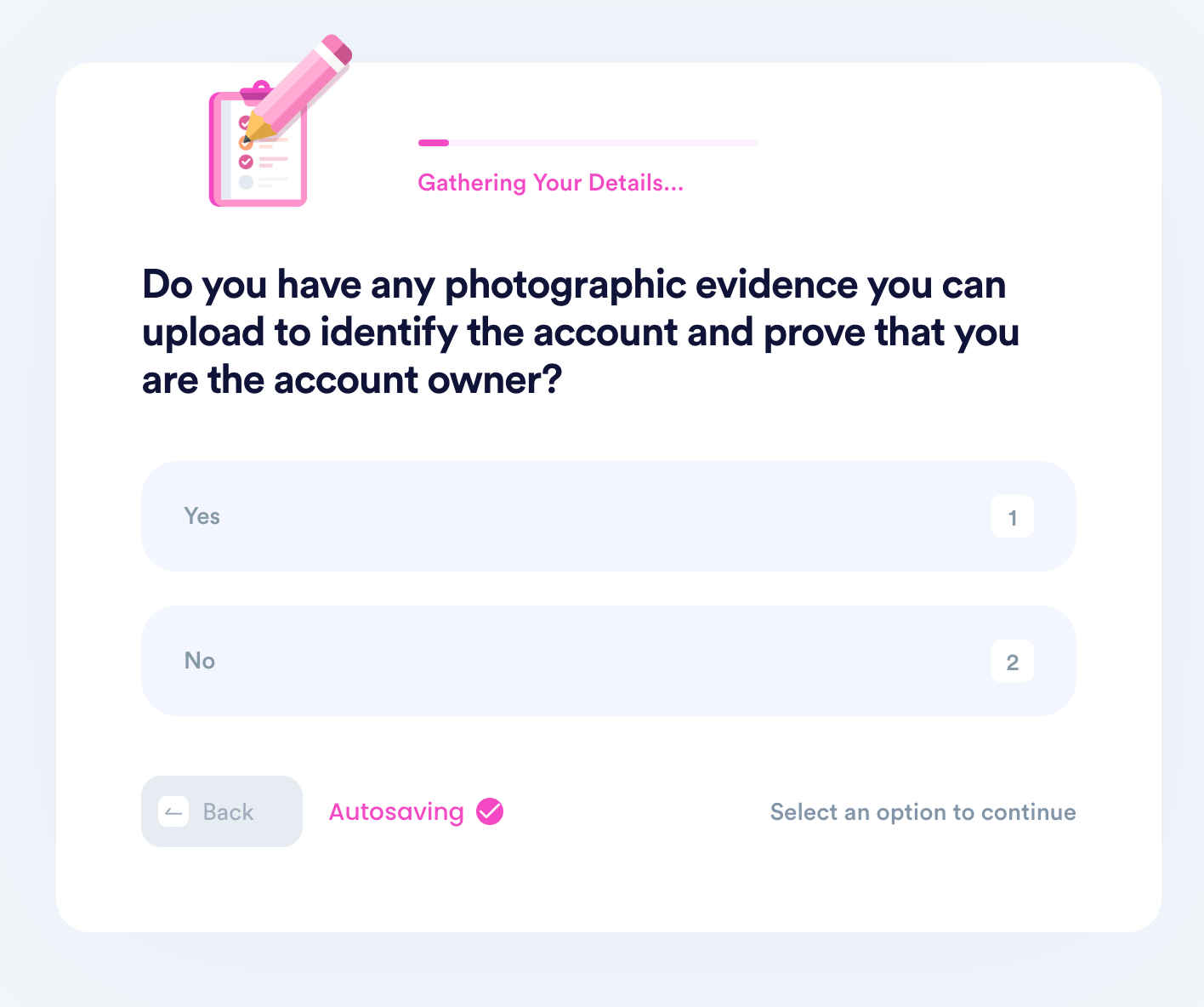 6. Enter any last known or previously used passwords.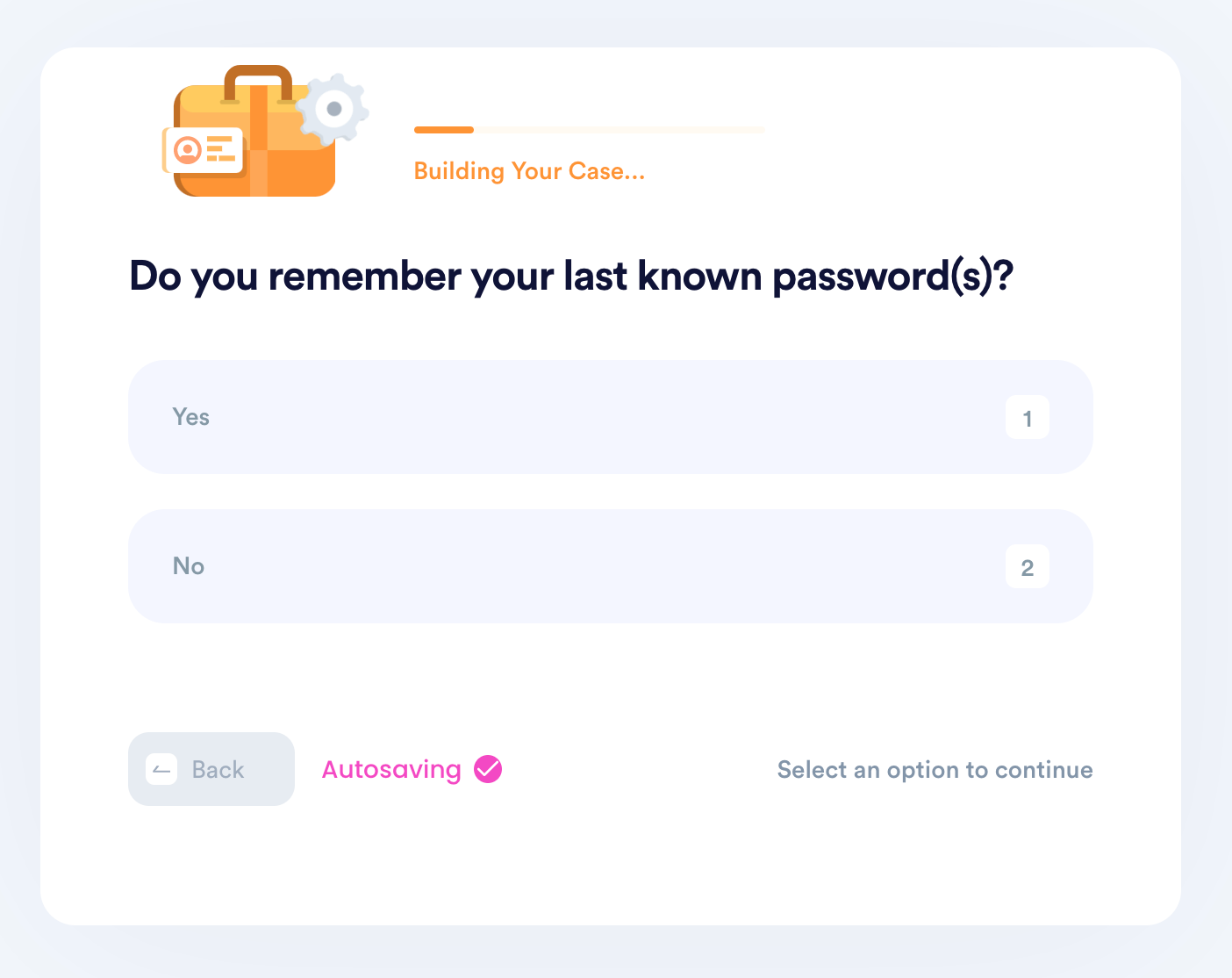 7. Enter your contact information and submit the task!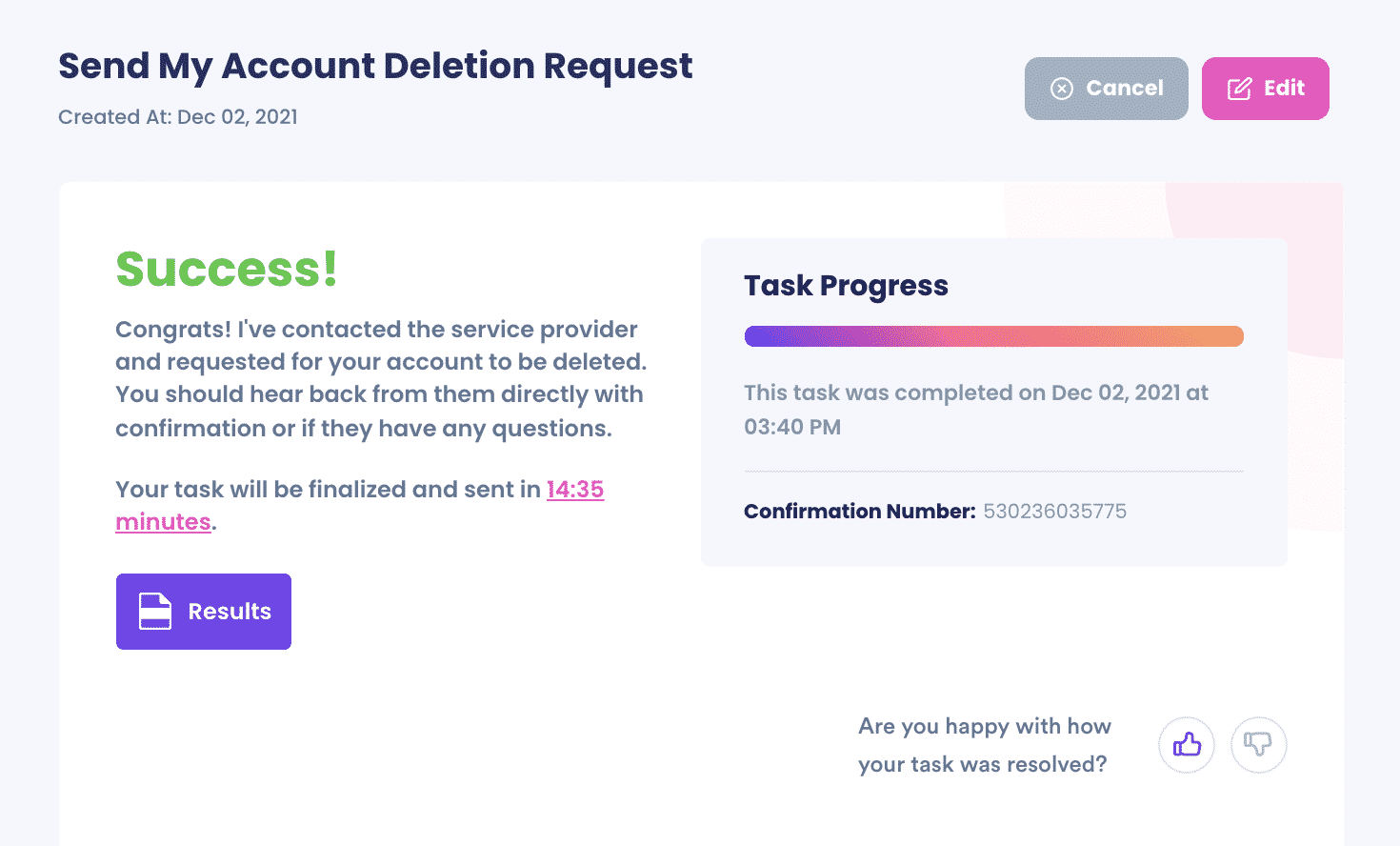 And that's it. We'll submit a demand letter to Venmo, confirming your account ownership and asking them to delete the account. We will also request all your personal information linked to the account to be deleted. You should hear from Venmo directly through email for updates about your account and any further questions or concerns.
Let DoNotPay Help you Delete your Venmo Account
DoNotPay does a great job helping people like you delete accounts they no longer use. When you want to , we will contact Venmo on your behalf, saving you the trouble of having to do it yourself. DoNotPay is:
Fast—No need to spend hours finding instructions on how to delete Venmo account because we handle everything for you.
Easy—You don't have to fill out tedious forms or wait in the line to speak to the next available customer service. We do the legwork for you.
Successful—You can relax knowing your Venmo account will be deleted and all your personal data is cleared.
DoNotPay Helps you Delete Many Other Accounts
DoNotPay takes the stress out of the account deleting process. With our help, you won't have to struggle to find instructions for deleting your Venmo account or contacting customer support for the same. But that's not all. DoNotPay can also help you delete email, streaming service, eCommerce, social media, and gaming services accounts. Similarly, it can help:
Don't let the stress of deleting a Venmo account ruin your day. We've got you covered with a few clicks. today to get started!