How to Easily Recover Forgot Passwords for Any Account
Gaining access to any social media, gaming, email, streaming service, or eCommerce account requires one to enter a password. It is the most popular way to hinder unauthorized access to accounts on applications or websites. But what would happen if you forgot the password?
Generally, companies provide you with an option to reset your forgotten account password and create a new one. However, it may be an overwhelming process when you decide to do it yourself, especially when you can't remember the email you used to open the specific account. You may end up losing your precious account since you have no other way to prove that indeed you own it.
Luckily, it does not have to reach that point. You can use DoNotPay, an online service that can help you recover passwords for any account. It commits to pushing until you gain access to your account.
Read on to learn more about recovering account passwords and how DoNotPay can help.
How to Reset Your Forgot Password by Yourself
If you wish to recover your forgotten password, you will follow the following typical password recovery steps:
Go to the "login" section of the account
Enter your username or email ID. You will then be prompted to enter your password.
Click "forgot your password" below the login tab. Then enter the email address you opened the account with to receive instructions to reset your password.
Now login to the email.
Enter a new password
Confirm the password
Submit
Go back to the accounts "login" tab
Enter the username or email ID
Enter the new password to login
What to Do if You Can't Recover Your Forgot Password
The typical password recovery process may not work due to several reasons. For instance, if you cannot access the email with which you created the specific account, you may have no other way to prove that the account belongs to you.
If you forgot the email, you might need to contact customer care and ask for help. Depending on the company, customer care may respond and help remember the email, but the response may take longer. Besides, you have no assurance that the support team will help you.
But you have the right to own access to your account since forgetting a password is not a violation of any stipulated regulations. If you can't change the password on your own, DoNotPay will help you out.
Reset Your Forgot Password With the Help of DoNotPay
We live in a digital world, and our social media, eCommerce, email, gaming, or streaming service accounts mean a lot to us. It can be quite stressful, therefore, to lose your password and worse still if you can't recover it. When you lose access to your account, you're losing important connections, data, entertainment opportunities, and even business deals. That is why DoNotPay commits to helping people reset or recover passwords to any account. You don't have to spend hours trying to do it yourself.
DoNotPay lets you recover your password in 6 simple steps:
1. Go to the Recover Passwords product on DoNotPay and select the type of account you are trying to recover, such as email, streaming service, social media, gaming, eCommerce, and more.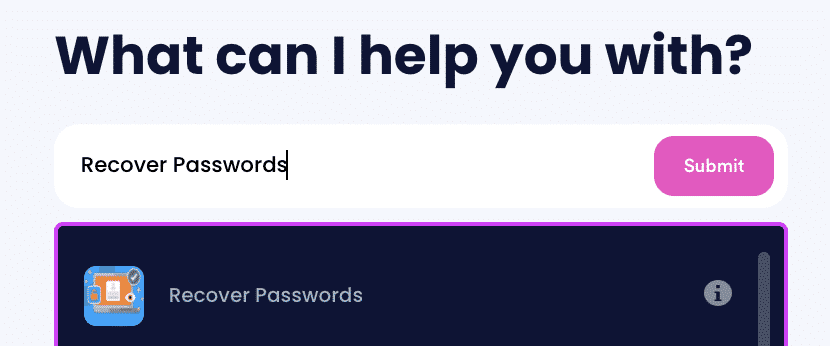 2. Tell us more about your account, including usernames and associated emails and phone numbers.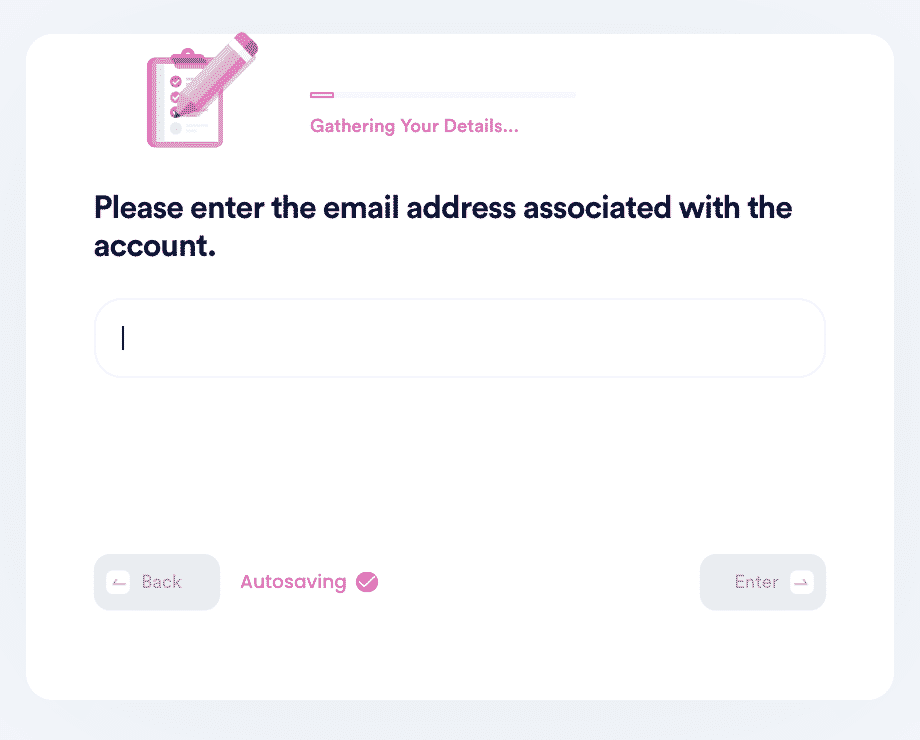 3. Help us verify your account ownership by entering the date you first created the account, when you last logged in, and any payment methods saved under the account.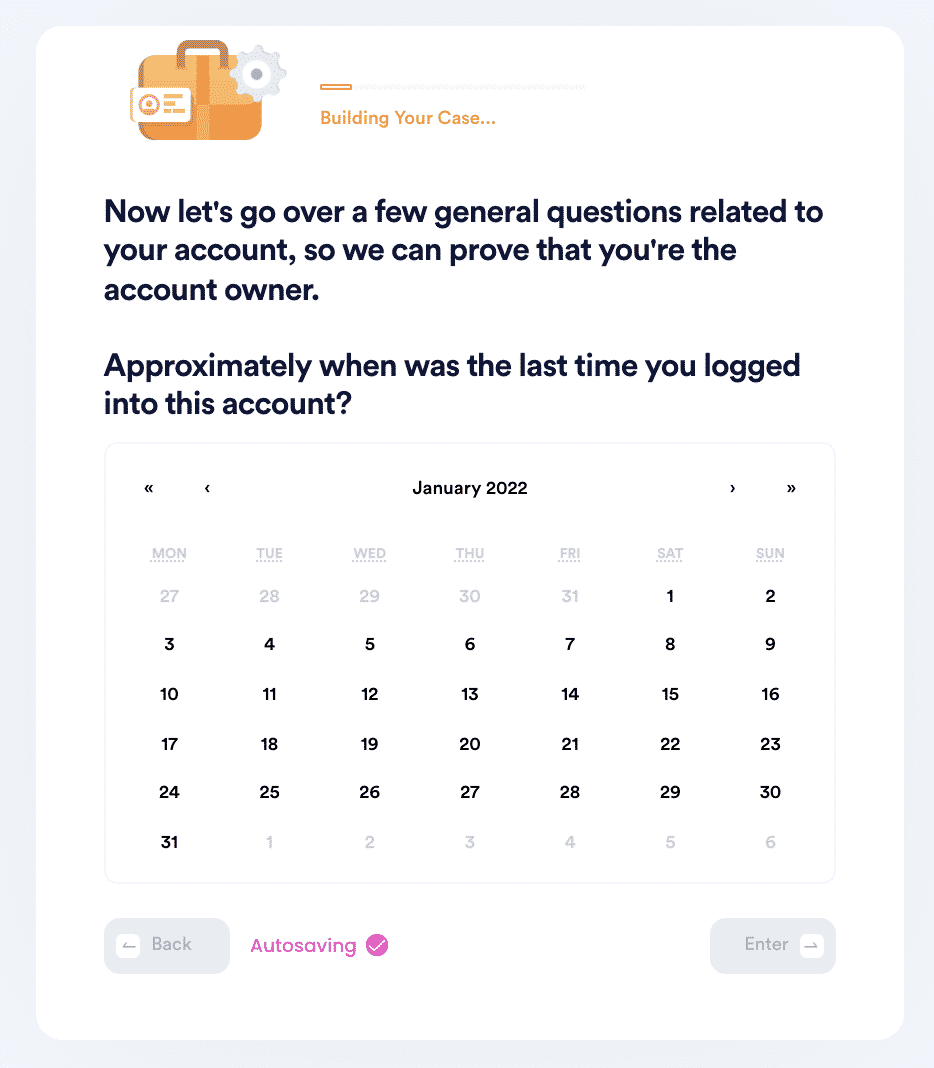 4. Upload photographic evidence if you have any that can help prove your account ownership.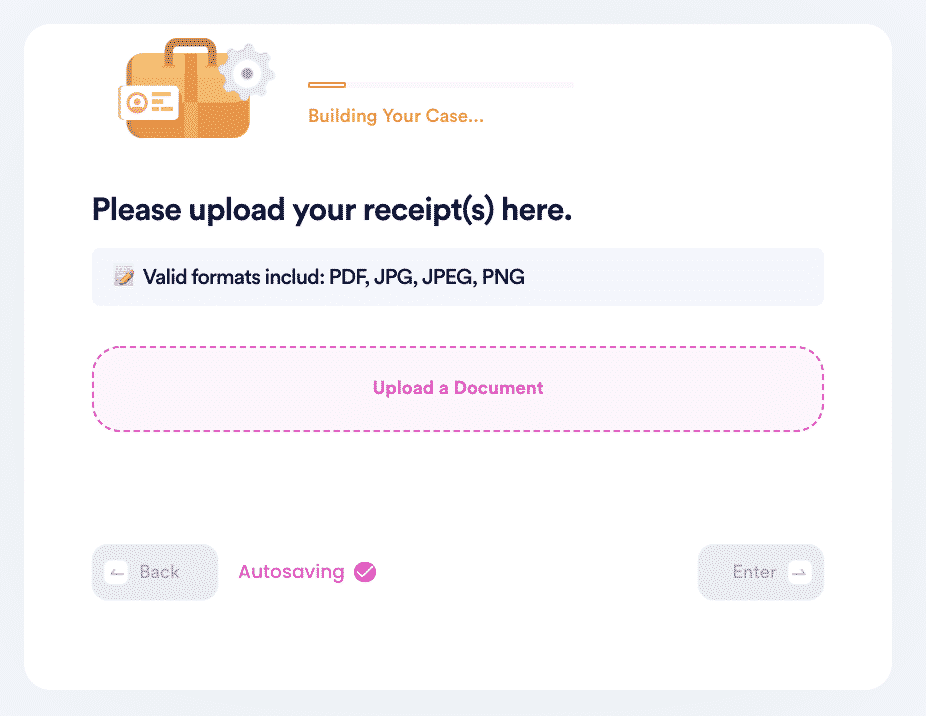 5. Enter any last known or previously used passwords to help verify your identity.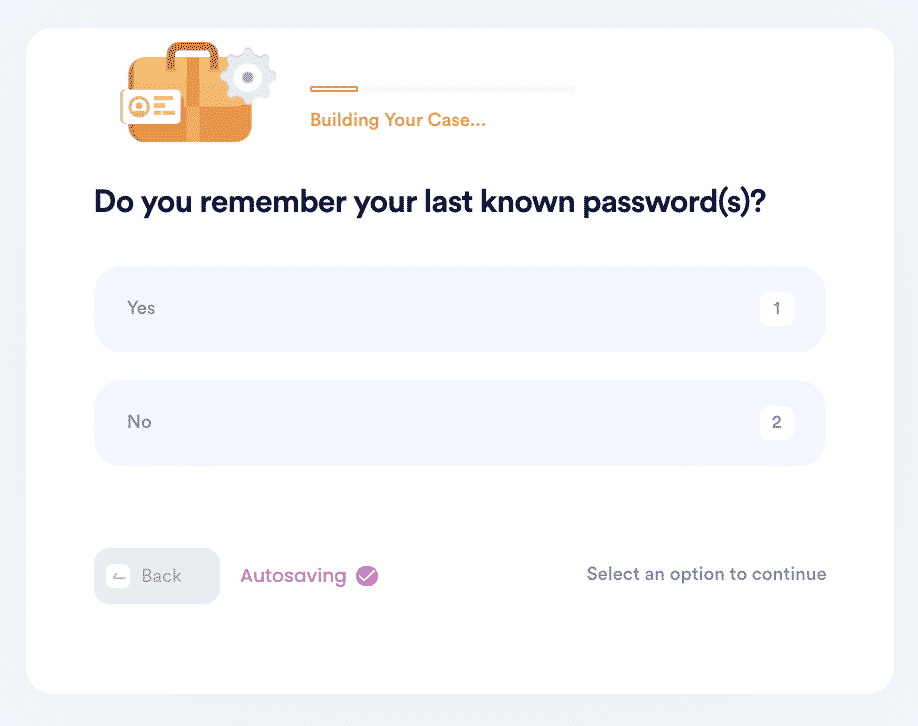 6. Enter your contact information and submit the task!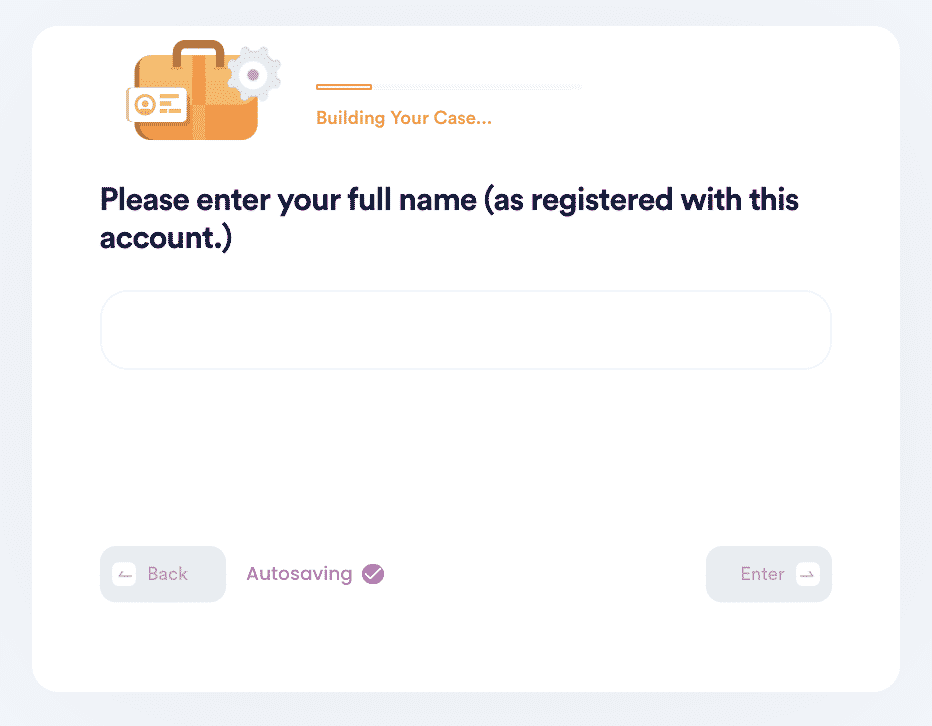 Why You Should Reset Your Forgot Password With DoNotPay
DoNotPay is an innovative solution reputed for its fast and efficient way of helping people gain back access to their accounts. DoNotPay is:
| | |
| --- | --- |
| Fast | It allows you to reset your password quickly without having to wait for a response for weeks. |
| Easy | Using DoNotPay to recover your passwords is incredibly easy. For example, you won't have to remember the answer to your security question. You just need to give us some information to help prove it's your account, and we'll do the rest. |
| Successful | Oftentimes, the traditional password recovery process may not work. However, DoNotPay will not rest until you recover your password and can access your account again. |
Is Recovering a Forgot Password Difficult?
Sometimes you may fall into the process of recovering forgotten passwords, but the company gives little attention to your efforts. Do not worry since DoNotPay can help you file a case against them. You have a right to access your account, so if they fail to act on polite inquiries, you have the option to go the legal way.
DoNotPay Helps You Reset All Your Forgotten Passwords With the Click of a Button
DoNotPay is the solution for all your issues with account passwords. It helps you recover any password for any account. DoNotPay can help if you:
What Else Can DoNotPay Do?
Other than recovering forgotten passwords for any account, DoNotPay goes beyond solving other immediate problems relating to passwords.
We can help you:
Contact us today for any assistance.