How to Deactivate and Delete a Reddit Account
Reddit is an extremely popular , ranking in the top 10 in the U.S. and the top 20 worldwide. It is an extensive collection of forums where users can share news and content, and rank other people's contributions. If you realize that you only browse Reddit and do not contribute any content, no longer use Reddit at all, or want to delete your account for any other reason, we can help you through the process. 
What To Know Before You Delete Your Reddit Account
When you delete your account, your profile and username are deactivated. You cannot recover them.
Your username will be disassociated from your posts and comments. Users cannot see who made them.
If you , it does not delete any posts or comments. You will need to remove your data first.
Reddit Premium membership is not canceled when you deactivate your account. You must cancel it first.
You must confirm the deactivation of your account by entering your Reddit password.
How to Delete Your Reddit Account on Your Own
If you only use the Reddit app, you may have become frustrated by trying to find a way to delete your account. Well, you won't find a way to delete the account on the app, because it is not possible! So how do you permanently delete your Reddit account?
Can I Delete With — A Summary
| | |
| --- | --- |
| DoNotPay | Yes |
| Email | No |
| In-Person | No |
| Live Chat | No |
| Mail | No |
| Phone | No |
| Website | Yes |
Not only can you not use the app to delete your account, but Reddit administrators also cannot delete your account on your behalf. You must delete your Reddit account manually through the Reddit website. The Reddit website specifically says you can only delete your account by using a web browser, and that the process for deleting your account depends on which version of Reddit you use.
1. Delete Your Account Using Reddit.com
Go to the Reddit website using your web browser
Login to your account
Go to Account Settings
Scroll down to Deactivate Account
Click Deactivate Account
If you created your Reddit account with Google or Apple ID, there are a few additional steps:

Scroll down to Connected Accounts section
Click disconnect next to the Google Account or Apple ID that you used to sign up

According to Reddit, if you do not have a password yet, you will be asked to create one.
2. Delete Your Account Using old.reddit.com
Go to old.reddit.com using your web browser.
Login to your account
Go to Preferences
Go to the Deactivate tab
Enter your username and password
Confirm your deactivation before clicking "deactivate account"
Is There an Easier Way to Delete a Reddit Account?
DoNotPay can help you delete your Reddit account without hassle. In fact, DoNotPay can help with password recovery, managing your subscriptions, or reversing account bans too. We recognize your time is valuable, so let us help you manage your online accounts effectively. 
If you want to delete old accounts but don't know where to start, DoNotPay has you covered in 7 easy steps:
Go to Delete Old Accounts product on DoNotPay.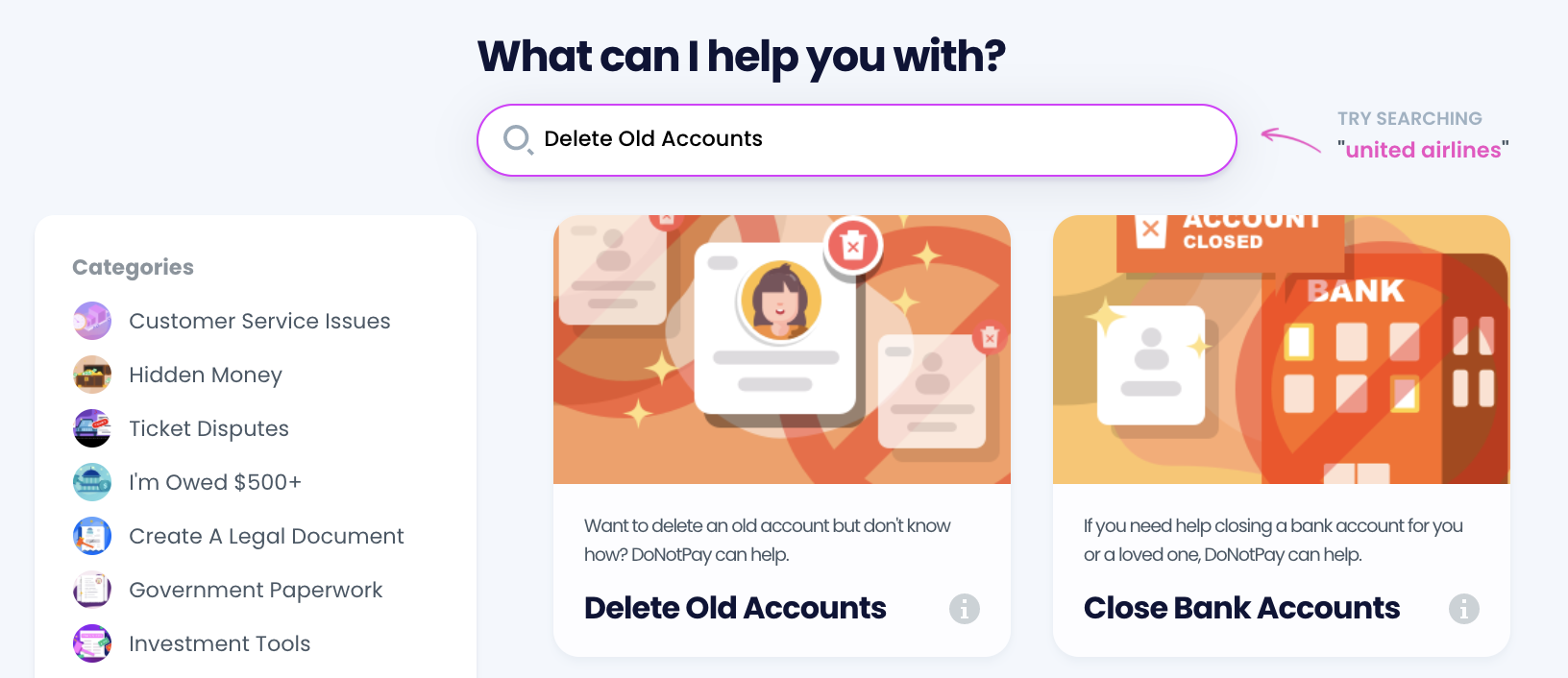 Select the type of account you are trying to delete, such as email, streaming service, social media, gaming, eCommerce, and more.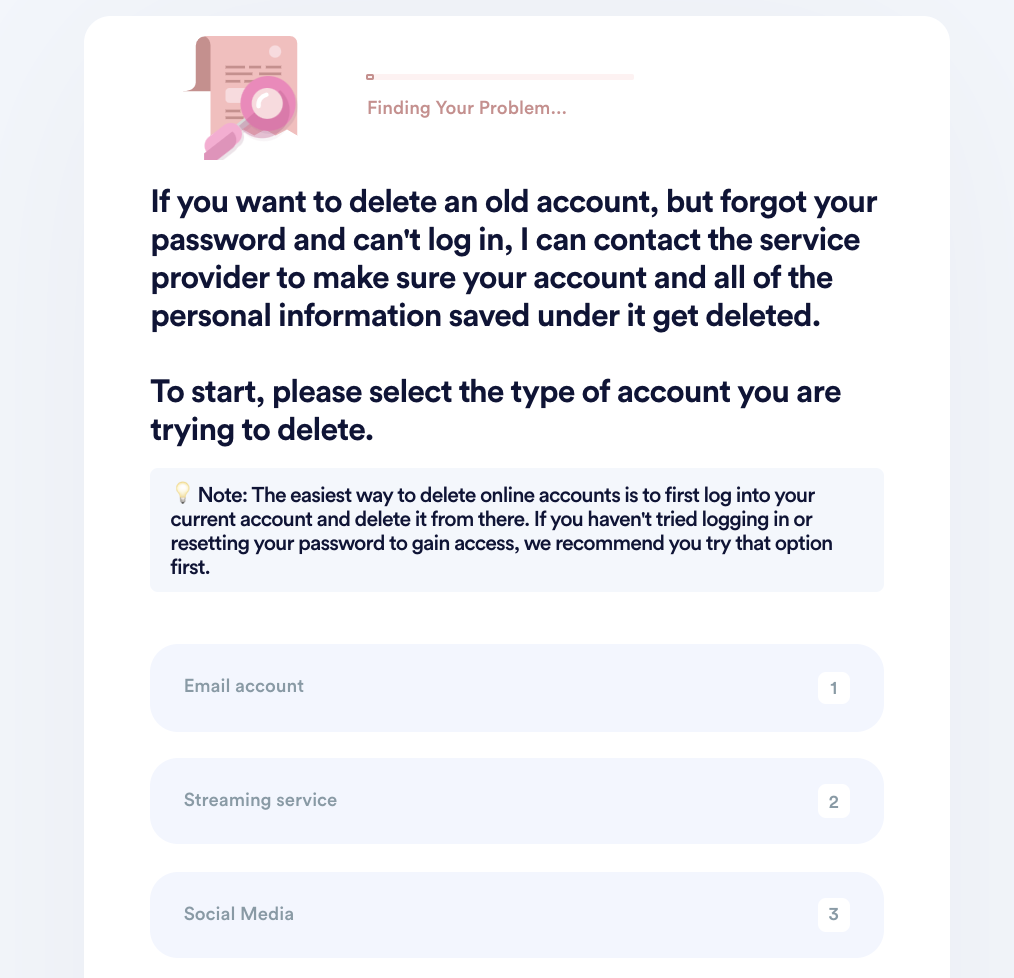 Tell us more about your account, including usernames and associated emails/phone numbers.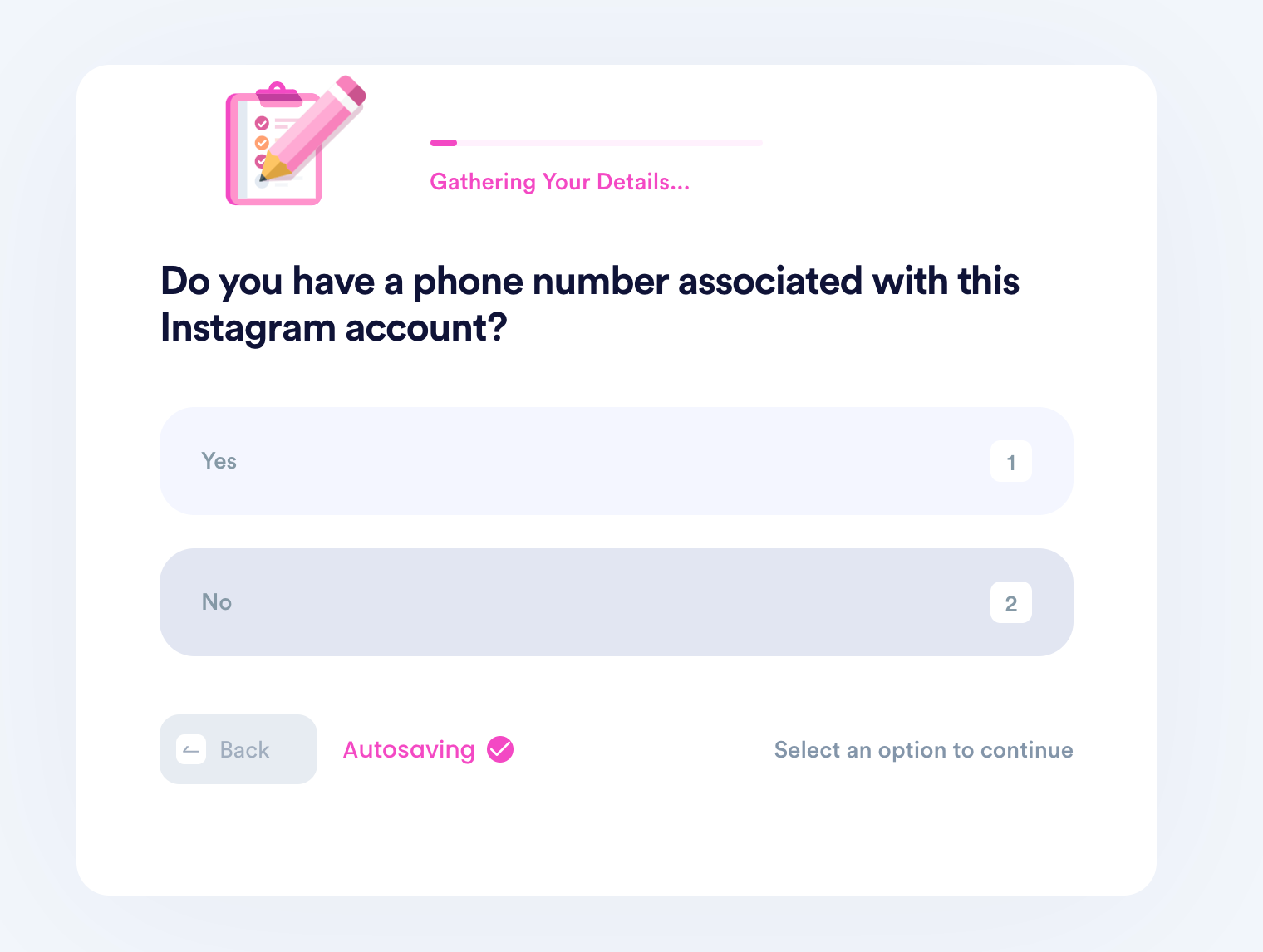 Help us verify your account ownership by entering the date you first created the account, when you last logged in, any payment methods saved under the account, etc.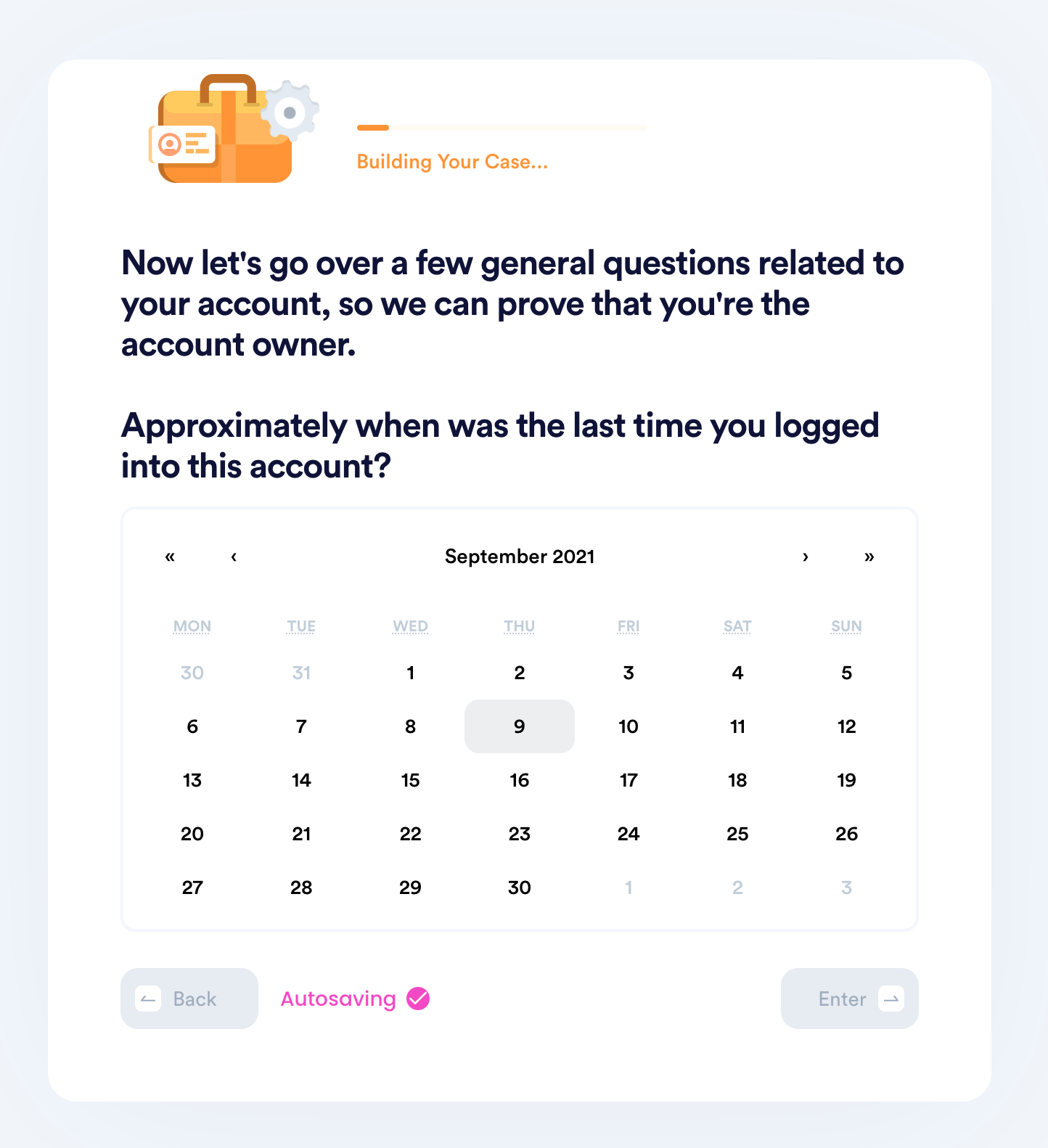 Upload photographic evidence if you have any that can help prove your account ownership.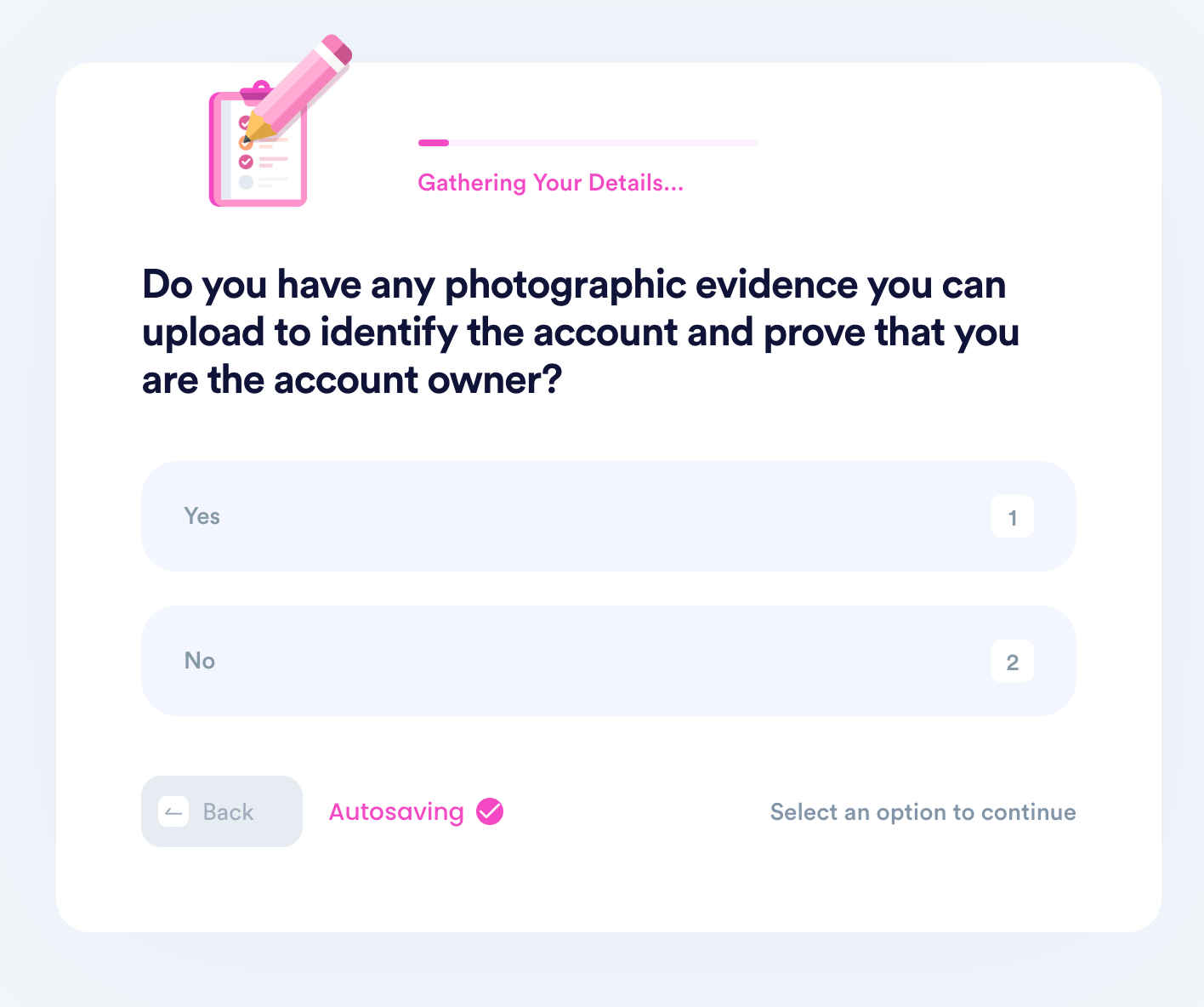 Enter any last known or previously used passwords.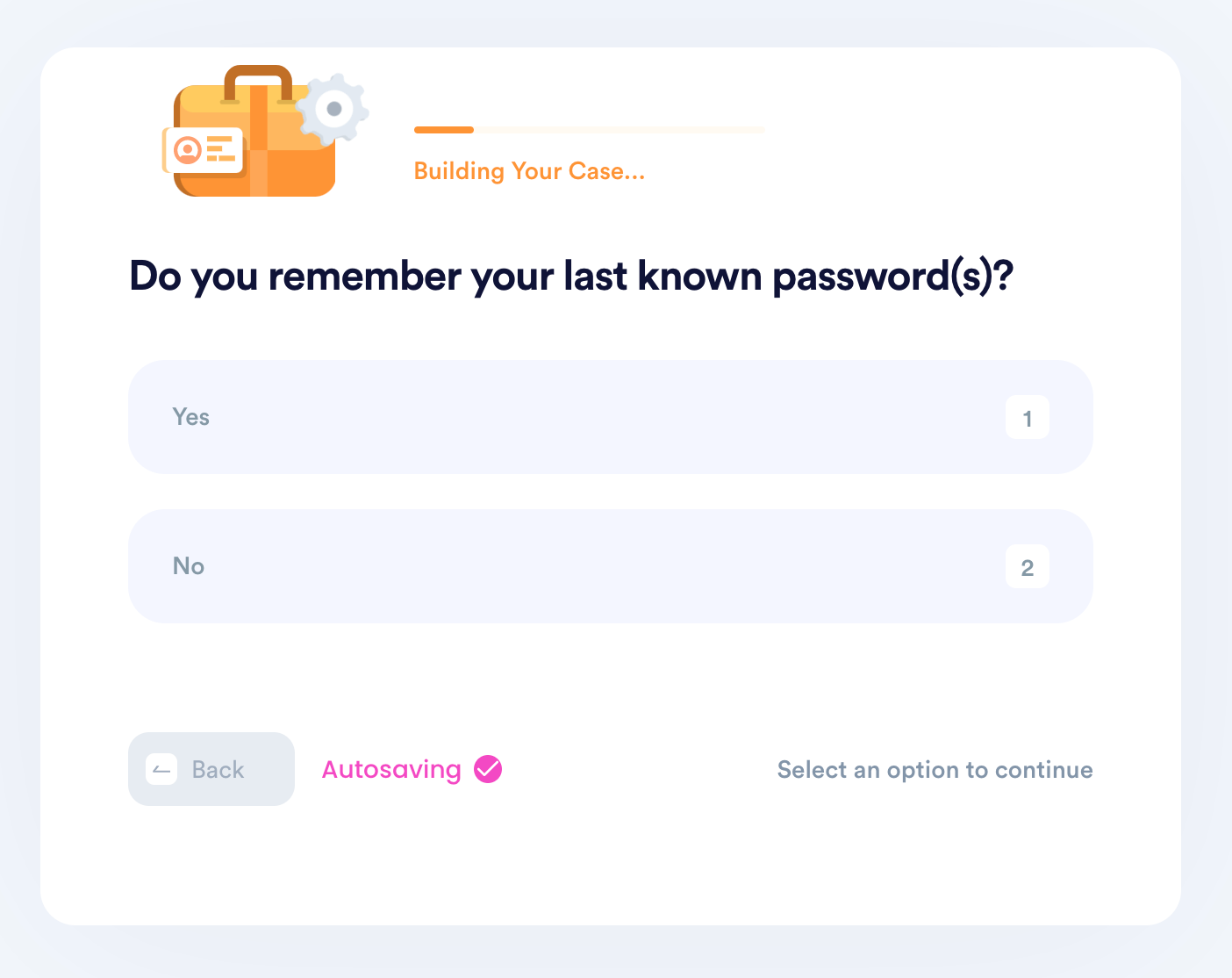 Enter your contact information and submit the task!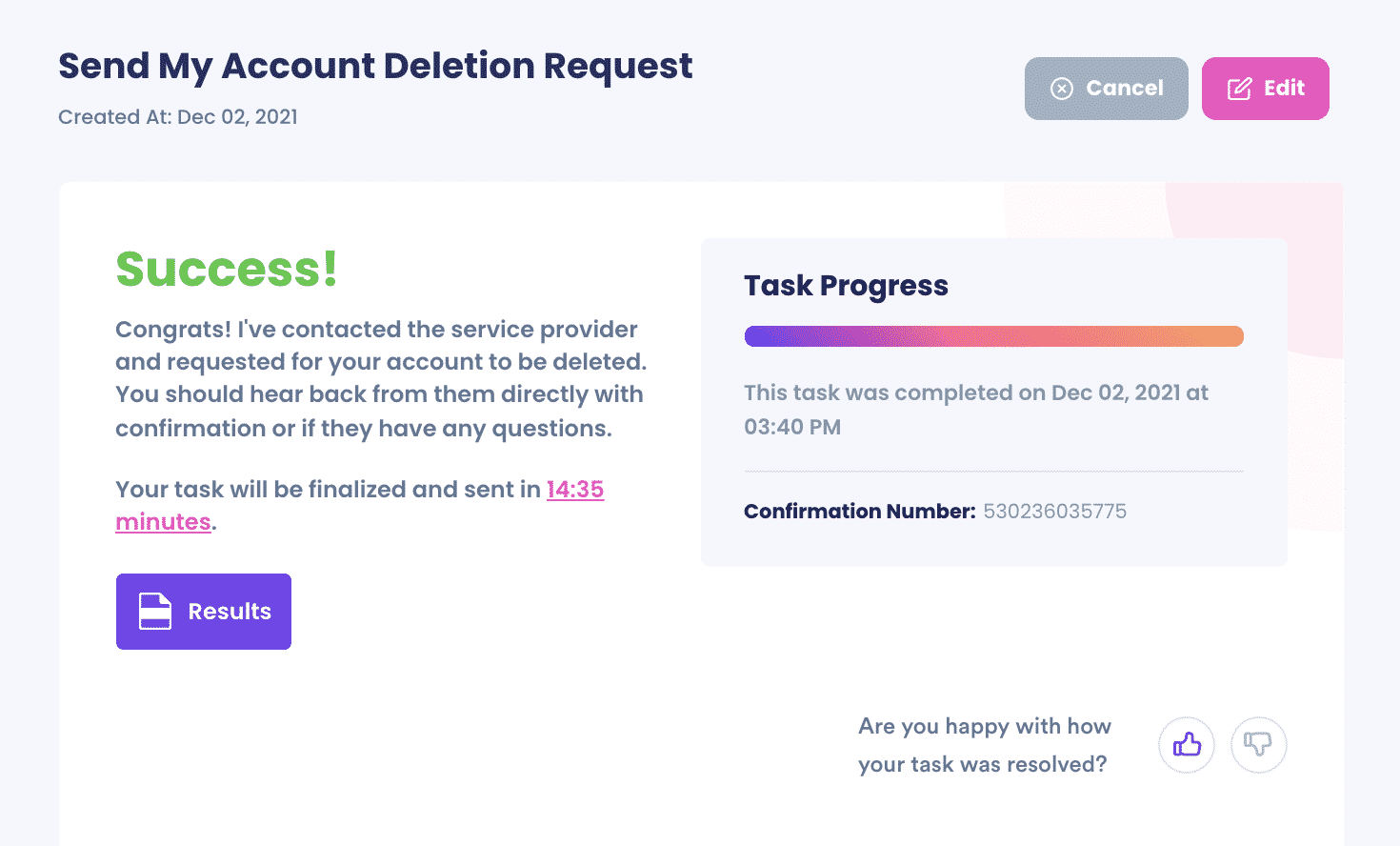 We Make It Easy to Delete Any Account Quickly and Easily
DoNotPay can do more than just delete your Reddit account. We can help you delete all of your old accounts, including:
We make the whole process fast, easy, and successful, so you can focus on living your life instead of fussing over outdated accounts. 
What Else Can We Help You With?
Helping you delete your old accounts is just one of the many services that DoNotPay can assist you with. We can also appeal banned accounts if you've been blocked, sign up for free trials without being charged, or file complaints.
No matter what your problem, issue, or concern is, DoNotPay is here to help.