How to Delete Your OfferUp Account Without Hassle
When you have some spare stuff to sell or need a few local pieces of furniture, OfferUp is a great platform to explore your options. As a local online marketplace, it's like heading to the swap meet without the crowds or hauling your stuff to and from the venue. But when you've completed your buys or sales and don't plan on becoming a regular shopper, the smart thing to do is .
Why? Unused accounts are one of the biggest cybersecurity risks in everyday life. Any account with your personal information, especially your home address and payment cards, is bait for hackers. Unmonitored accounts are like vacant houses: you won't even notice when they've been broken into. That's why OfferUp provides a quick and easy way to delete your account. But if the provided method doesn't work for you, DoNotPay is here to help.
How to Delete Your OfferUp Account the Official Way
Log Into Your OfferUp Account
To through their account deactivation tool, you'll first need to log in. Head over to OfferUp and log into your account.
Navigate to the Account Deactivation Page
Once you're logged in, navigate to the Account Deactivation page.
Yes, it does say deactivation, not deletion, and you can reactivate your OfferUP account later. If your goal is to permanently delete an account, you will need to specifically contact customers service instead.
Select a Reason for Leaving
On this page, you will be asked to give a reason for leaving and confirm that you want to deactivate your OfferUp account. Select a reason, it doesn't matter which one.
Confirm Your Choice
When you're done, confirm your decision to deactivate the account.
Can I Delete With — A Summary
| | |
| --- | --- |
| DoNotPay | Yes |
| Email | Maybe |
| In-Person | No |
| Live Chat | No |
| Mail | No |
| Phone | No |
| Website | Yes |
How to Delete Your OfferUp Account If You Lost the Old Email
What if you lost the email you made the account with or forgot your password so you can't log in anymore? If you just forgot your password, use the Forgot Password tool to recover it with your email. If you lost access to your original email address, you'll need to make a customer support request.
Send a Support Request to OfferUp
Navigate to the Customer Support Request page for account issues. Select "Can't log in" from the drop-down as the issue you are reporting. Once you resolve the login, you will be able to delete your account.
Enter your name and your current working email address. Then explain that you lost access to your original email address and need to fix your login.
Customer service for OfferUp should get back to you within one to five business days via email to the email address you entered. You will likely need to prove your ownership of the account using information connected to the account and your purchase/sale history details.
You May Need
Connected Personal Information
A List of Recent Listings and Purchases
Your Connected Payment Information
Your Last Email and Password
Permanently Removing  Your OfferUp Account
You may have noticed that OfferUp only provides a route to deactivate an account, not permanently delete it from their servers. If your goal is to fully remove your data from OfferUp, you will need to make a customer service request and there is no guarantee that they will grant this request the first time you ask. You may need to confirm several times and have your case escalated before full account deletion is approved and enacted.
Wait, I Want to Recover my OfferUp Account Instead
If you lost the email address or forgot the password for your OfferUp account, you don't have to delete it and make a new one. DoNotPay can help you get a password reset message sent to your new email, instead. If you want to eliminate notifications or appeal a banned account, we can help with that, too.
Deleting Your OfferUp Account with the Help of DoNotPay
Having trouble deactivating or deleting your OfferUp account? We know this can be difficult, especially if you have lost access to the original email address or want to fully wipe your account data. That's why DoNotPay is here to help with our account deletion product.
If you give us the details of your account, we will go through the customer service rigamarole for you to get a working login or talk OfferUp admins into properly deleting your data from their servers. As an online service, we know how to get in touch with the right people to prove your ownership of the account and insist that your data be fully removed.
How to Delete Old Accounts Using DoNotPay:
If you want to delete old accounts but don't know where to start, DoNotPay has you covered in 7 easy steps:
Go to Delete Old Accounts product on DoNotPay.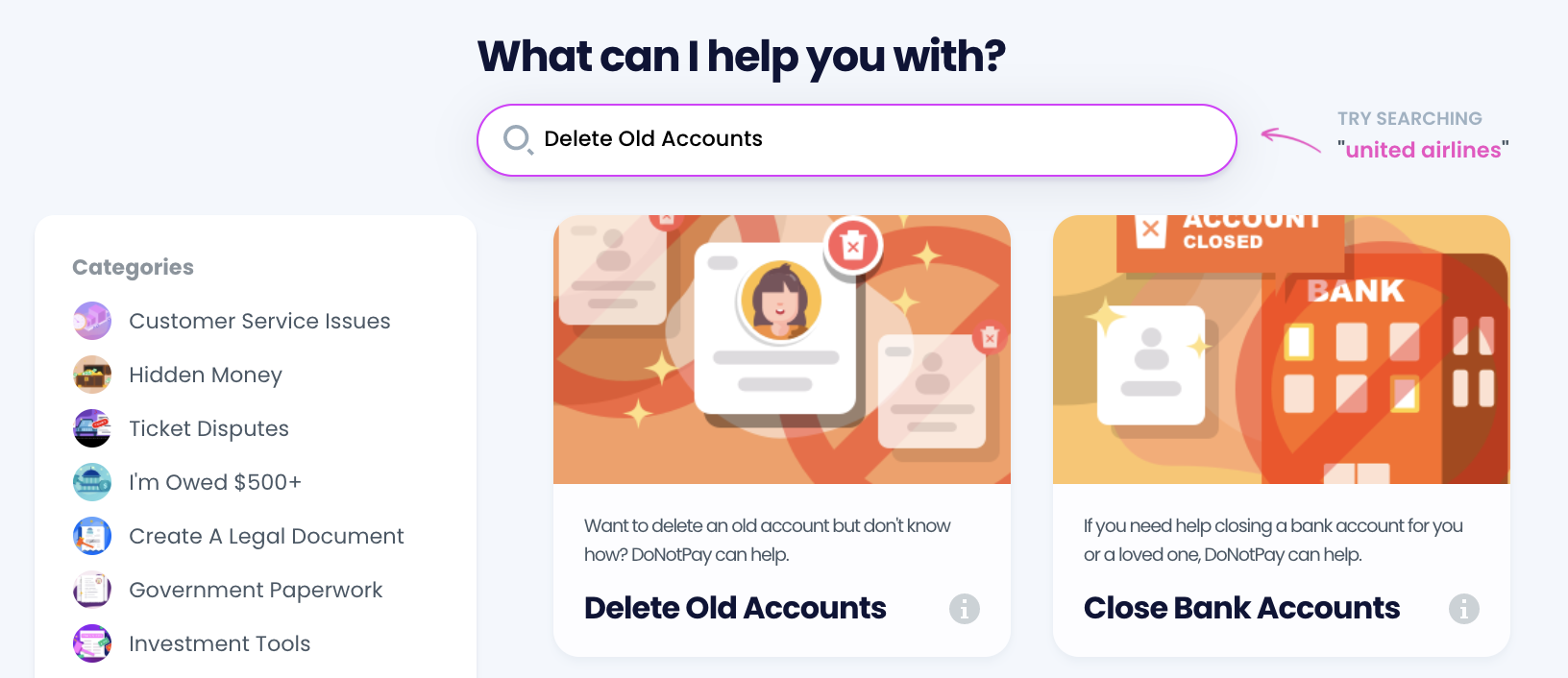 Select the type of account you are trying to delete, such as email, streaming service, social media, gaming, eCommerce, and more.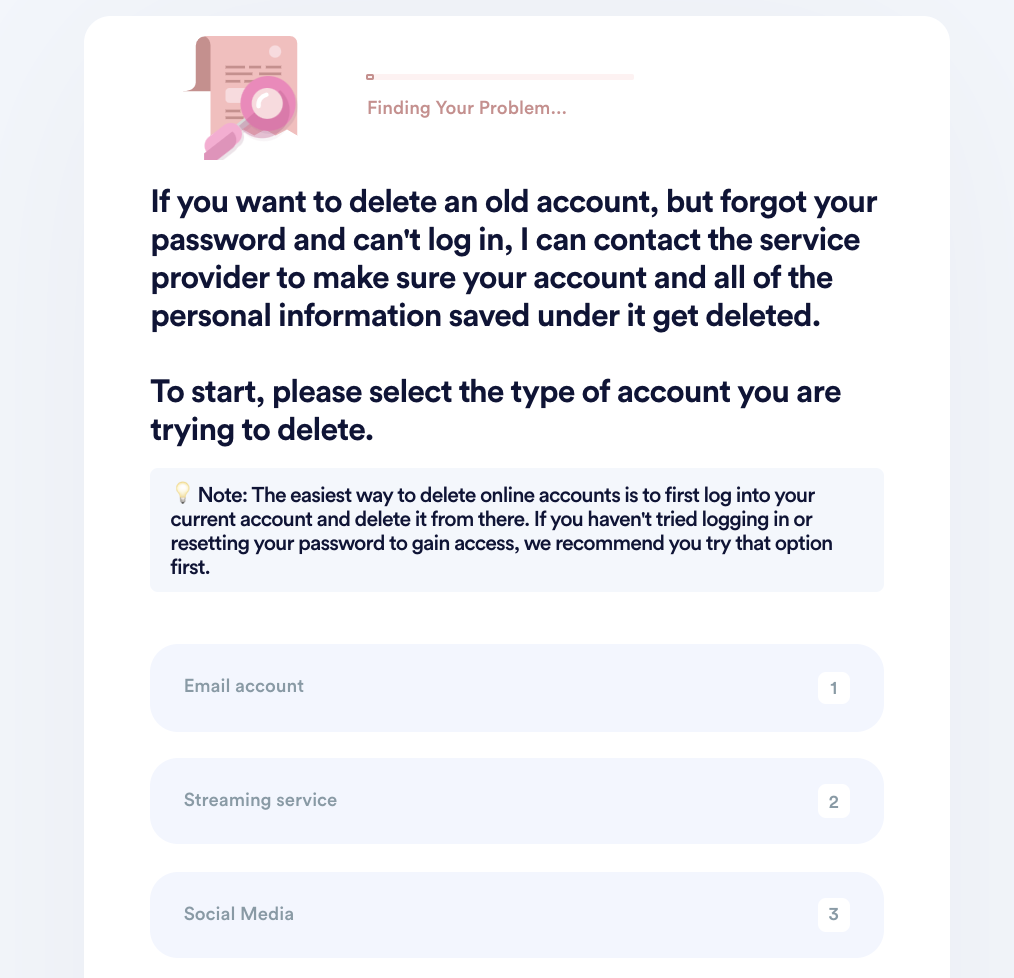 Tell us more about your account, including usernames and associated emails/phone numbers.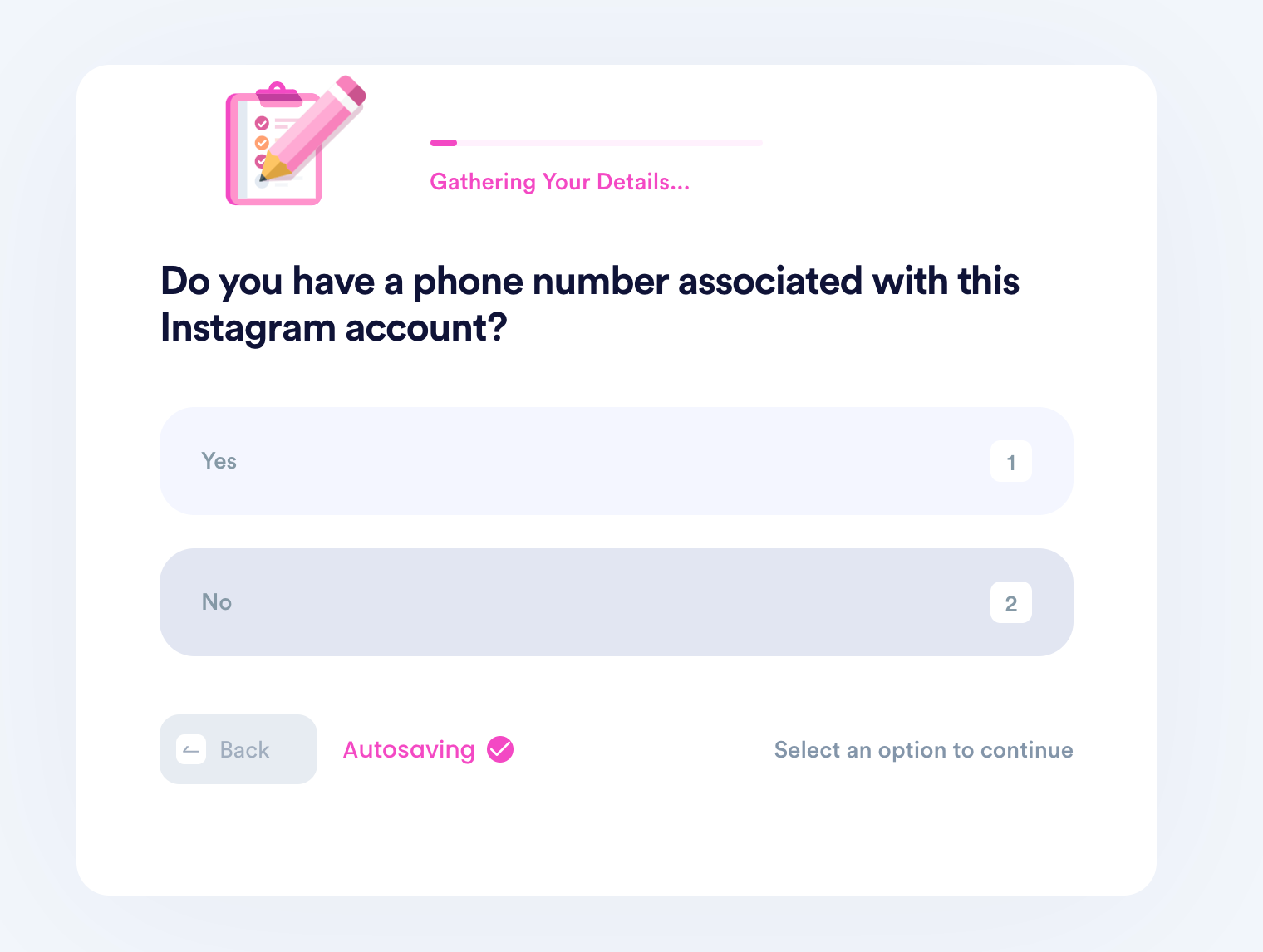 Help us verify your account ownership by entering the date you first created the account, when you last logged in, any payment methods saved under the account, etc.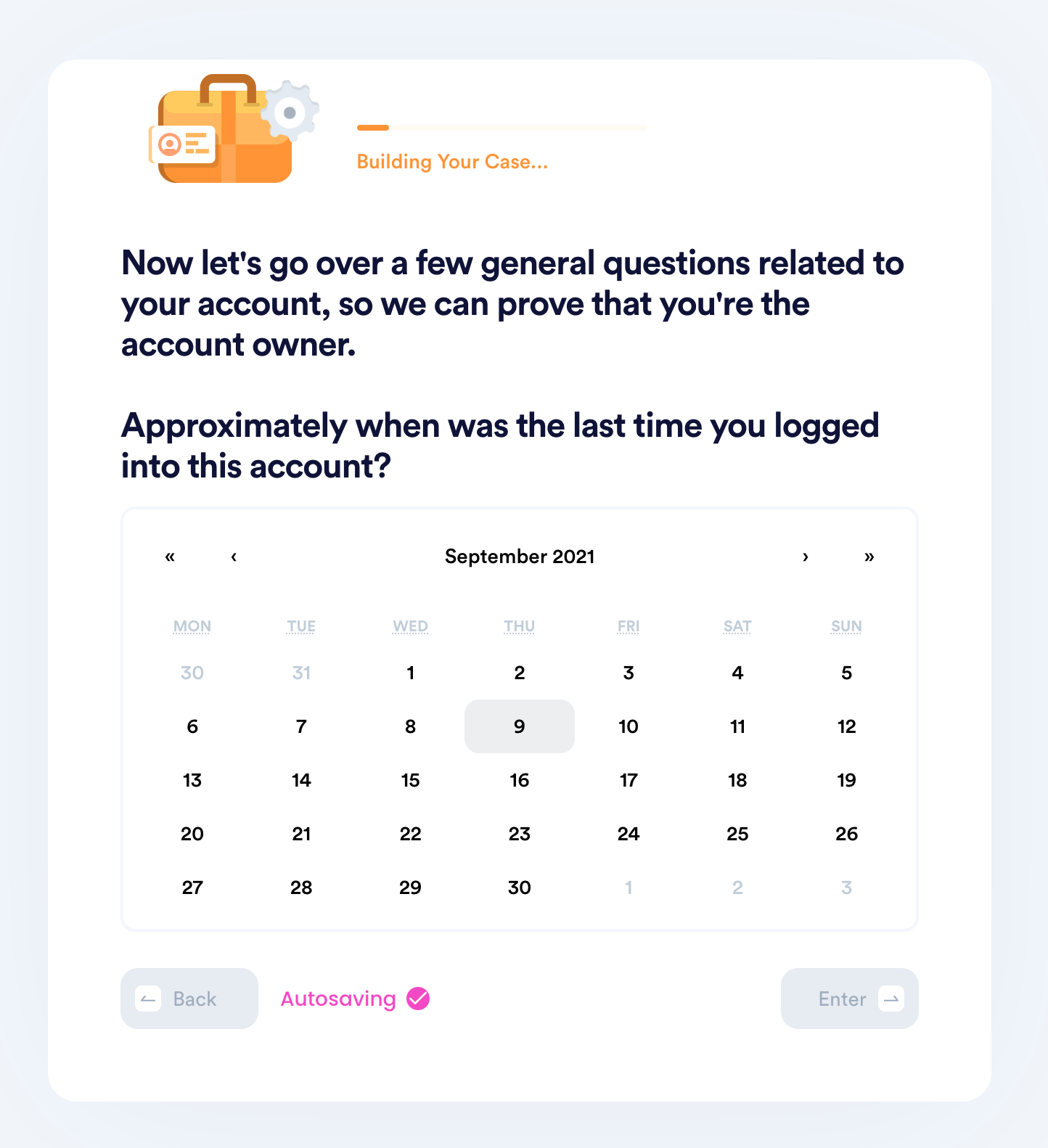 Upload photographic evidence if you have any that can help prove your account ownership.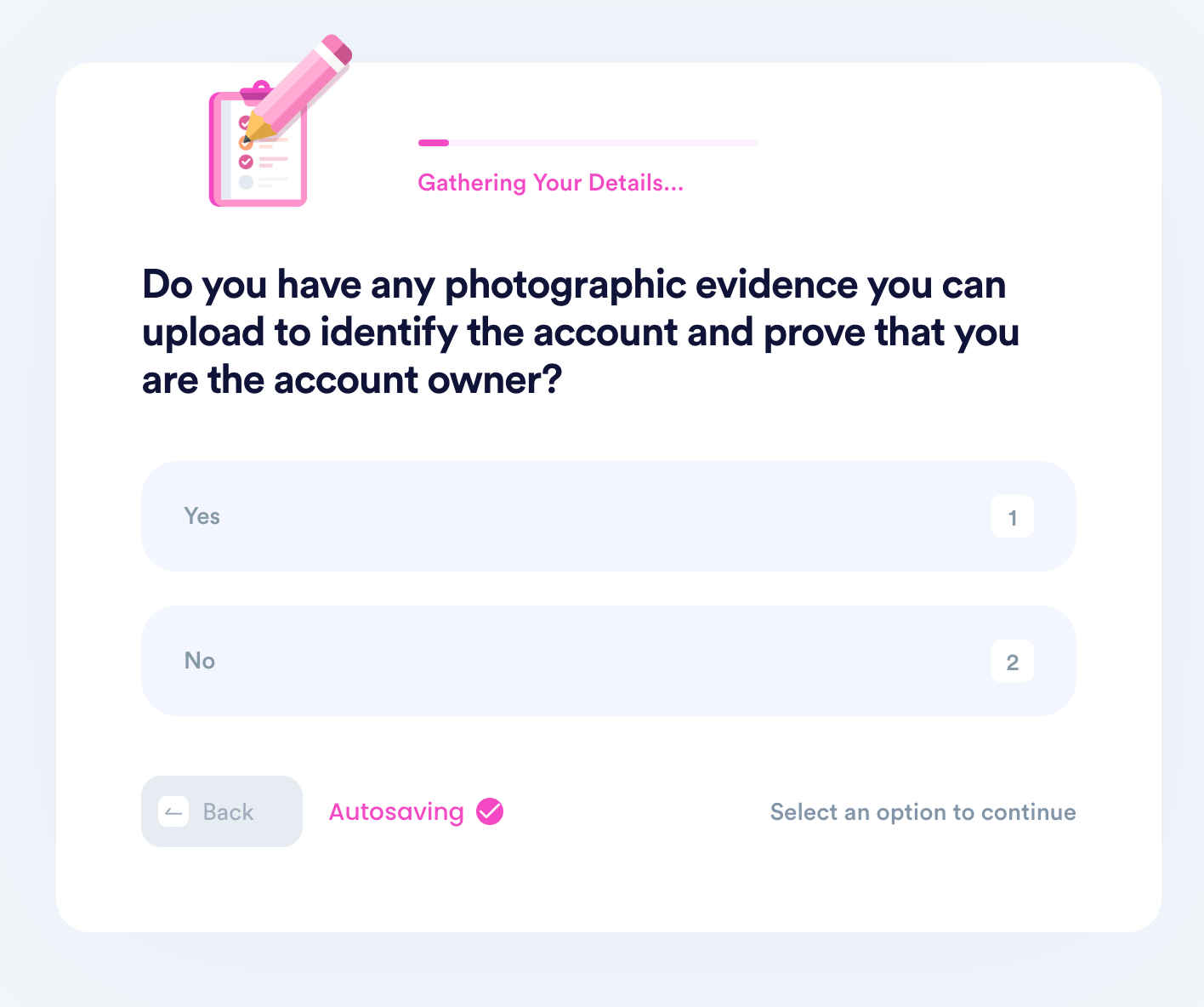 Enter any last known or previously used passwords.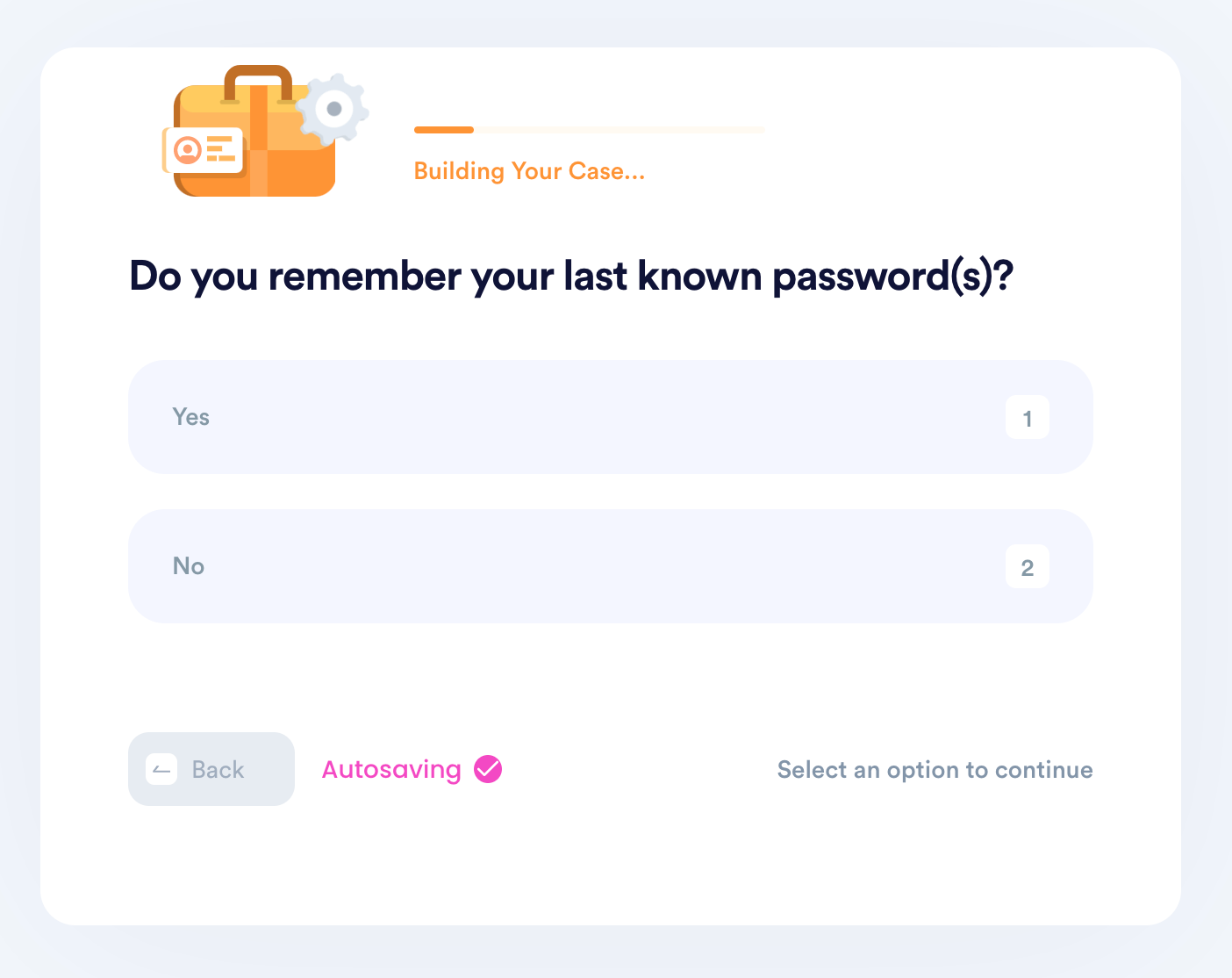 Enter your contact information and submit the task!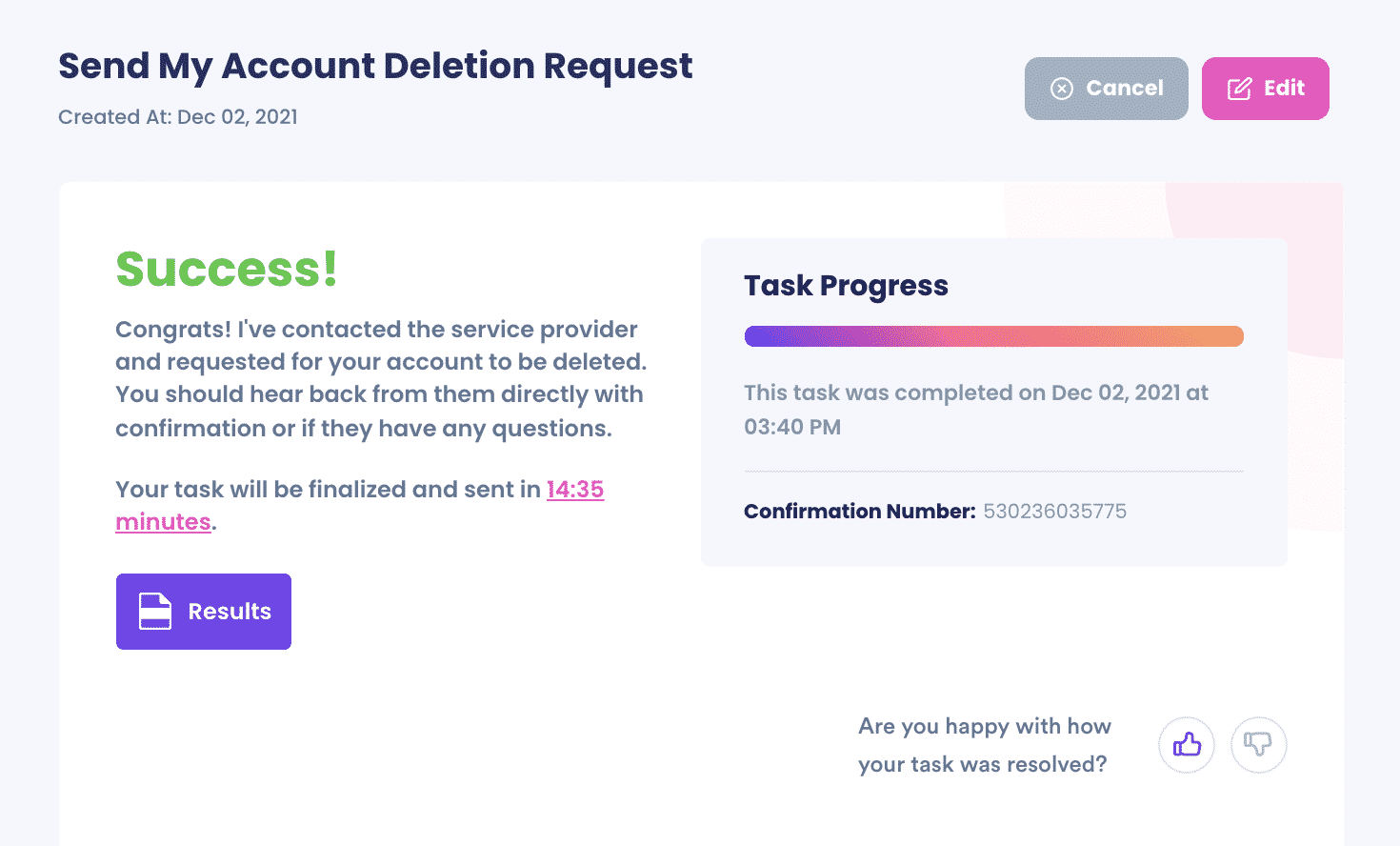 DoNotPay Works Across All Accounts with the Click of a Button
Our ability to help you delete accounts isn't limited to OfferUp, we can help delete any account with any company or service. Whether you are cleaning up your digital records or removing accounts from an old email address, DoNotPay can make sure your goals are met and your accounts are deleted.
What Else Can DoNotPay Do?
You can find a wide variety of helpful services with DoNotPay. Explore our services to find more ways we can make your life easier, safer, and more affordable. Here are a few more services you may find helpful, this year:
Conclusion
Deactivating your OfferUp account is easy if you can still log in. But if you've lost the email or want to permanently delete your account, DoNotPay can help you get over the hurdles to achieve your goals.