How to Close Your Axis Bank Account Without the Hassle
While closing your Axis bank account may seem trivial, correctly closing any dormant bank accounts is crucial. You want to ensure that all transactions and payouts for that account have ceased, that all debts have been resolved, and that all remaining funds will be transferred back to you.
Whether you're swapping service providers, opening a joint account, or handling finances for a loved one who has recently passed away, DoNotPay's Close Account feature allows you to bypass the back and forth account closure protocols.
DoNotPay facilitates the entire process right from the comfort of your laptop.
Reasons to Close Your Axis Bank Account
1. Fees and Requirements
You may need to quit your bank because the minimum obligations or costs are too much for you to handle. If you can't keep up with the minimum necessary deposits or the regular charges to maintain your bank account, it's time to part ways. Fees for bank accounts can be expensive and unpredictably high. Some banks impose fees for doing a few transactions per day, opening an account, overdrafts, and even simply keeping an account with them.
If you do not maintain the minimum balance, Axis Bank will tax you, which can be very unpleasant if your financial status is in the dips.
2. Seeking Greener Pastures
Sometimes you may have to close your Axis bank account because you've found a better deal elsewhere.
3. Deteriorated Relationship
You may also be forced to shut down your bank account due to poor quality of service and unprofessional bank personnel behavior. Occasionally, service requests may not be completed within the bank's stipulated time frame, and when bank employees are under pressure to sell, they might be unpleasant and nasty to you. This ruined relationship may make your customer status untenable, and you may need to close.
4. Demat Account Closure or Insolvent Business
If you had an Axis Demat trading account but closed it and no longer require the axis savings account that came with it, you may need to fold up your account. Also, if your business's principal income channel becomes insolvent, you will need to close your account to avoid minimum fees.
5. Folding Up a Deceased Relative's Financial Accounts
To prevent the accrual of charges and continuance of payment deductions such as insurance which has since become obsolete, you will need to close your deceased relative's accounts. This is also the case if you need to channel your funds into an active account.
How Do I Close an Axis Bank Account?
Visit the bank
This is the most time-consuming method of closing a bank account, but it is also the most reliable.

You'll need a government-issued photo ID or other proof of identity. If you're canceling the account on behalf of someone else, you'll need paperwork proving your legal relationship with them.

By phone
While you can accomplish this from home, staying on the line for hours waiting for your bank's customer support to pick up the phone is just as inconvenient as visiting in person.

Also, take in mind that service hours are quite limited, and nighttime service is not available.

By mail
This is probably the most convenient method. Still, you'll have to mail your formal request paperwork. You must visit the post office and pay for postage in addition to drafting a request letter.

While mail and phone are the most convenient and schedule-friendly forms of account closure, they still have several time-pressing requirements, such as call waiting and manual postage.
How Do I Create a Formal Request Letter to Close My Axis Bank Account?
You will make an application in formal letter format to the bank management to shut your bank account. The reasons for closing your bank account should be stated explicitly in the letter. In addition, all bank account information, such as customer ID, branch code, official name, and so on, should be included in the letter's body.
How Long Does it Take to Close a Bank Account?
Your account is typically closed within a maximum of 2 working days from the date of request. As long as you give us all the requisite information, our dedicated teams can considerably reduce this waiting period.
What Do I Do if I'm Getting Pushback From My Bank?
If Axis Bank is delaying your account closure, you can expedite the process with a demand letter. DoNotPay quickly drafts a demand letter on your behalf with a guaranteed near-instantaneous response. You will no longer have to spend hours on the phone or waiting for a mail response.
Can Axis Bank Refuse to Close My Account?
Axis bank is only obligated to close your bank account if you have pending financial obligations and no other reason whatsoever.
Can I Close a Joint Bank Account if My Co-owner Passed Away?
Closing this account will require the presentation of an Authorized Death Certificate. DoNotPay can facilitate death certificate requests on your behalf.
How to Quickly and Easily Close Your Axis Bank Account With DoNotPay
If you want to Quickly/Easily Close your Axis Bank Account but don't know where to start, DoNotPay has you covered. Create your own cancellation letter in 6 easy steps:
Go to the Close Bank Accounts product on DoNotPay.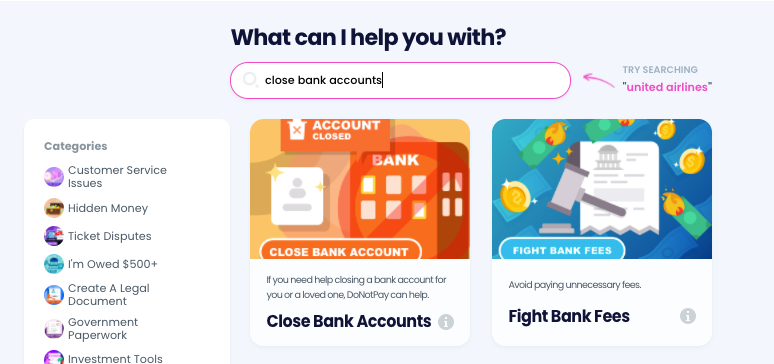 Select which bank the account was opened under, and enter the account type, account number, and your local branch location.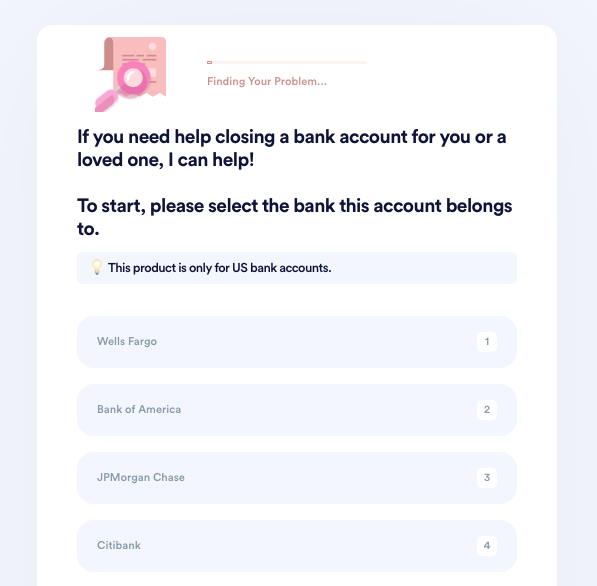 Indicate who this account belongs to. If the owner or co-owner has passed away, upload a death certificate or other formal evidence. If you are not the original account owner, upload evidence of your legal relationship to the owner.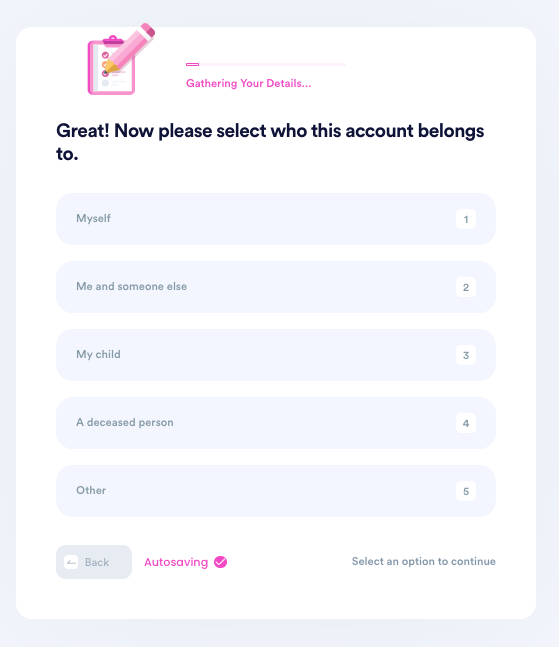 Tell us why you need to close this account.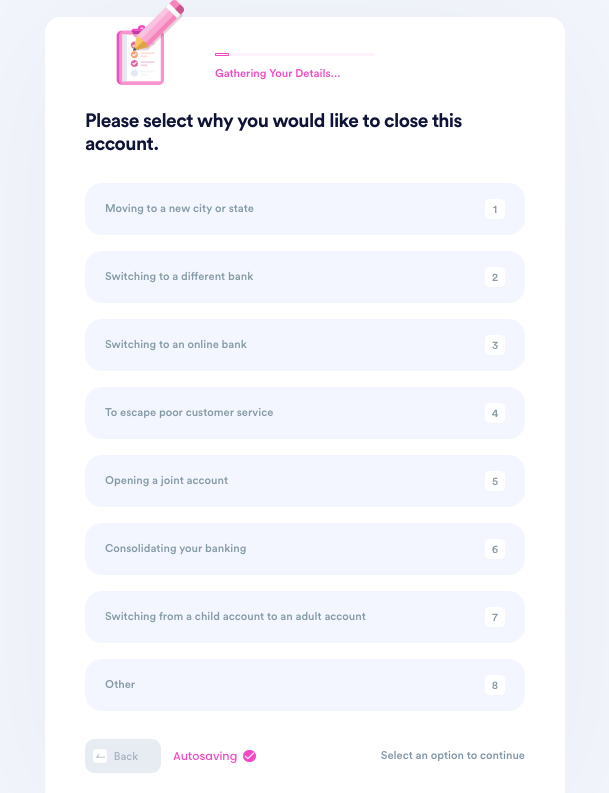 Enter your contact information, including email, phone number, and the address you want any remaining funds to be sent to.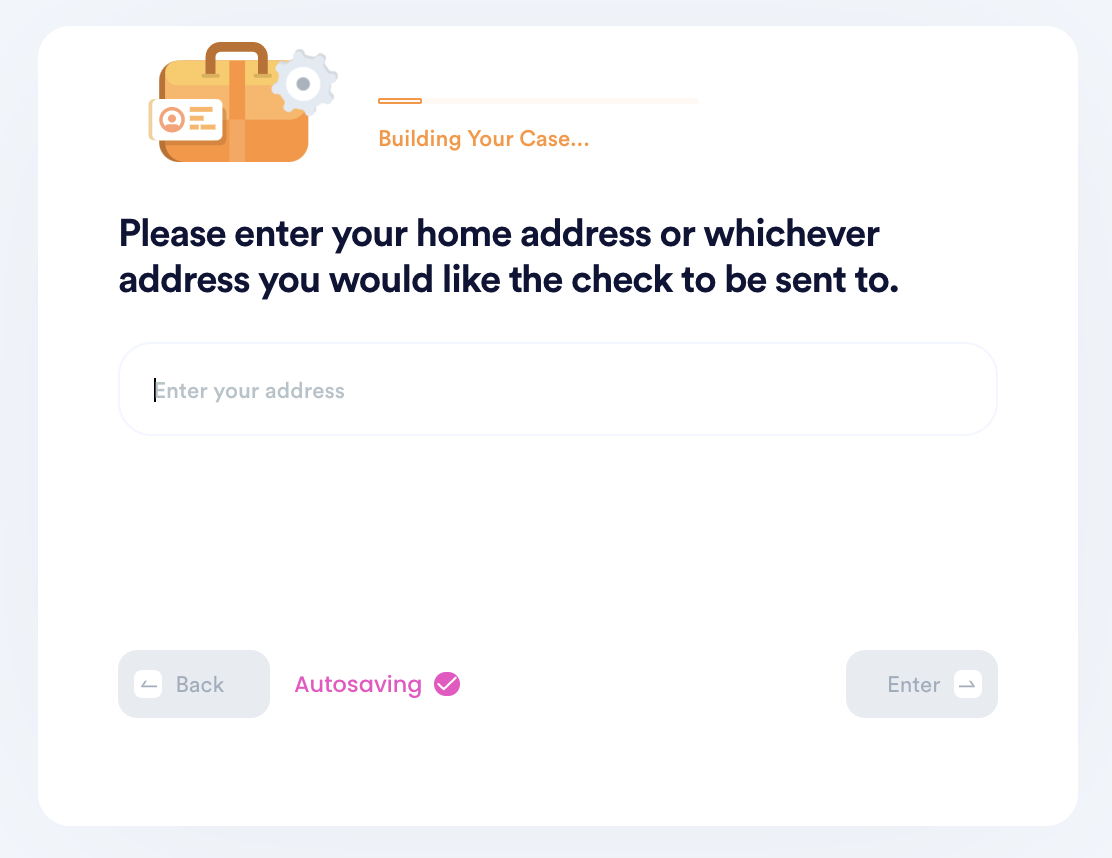 Submit your task! DoNotPay will mail the request letter on your behalf. You should hear back from the bank with confirmation or a request for more information within a few weeks.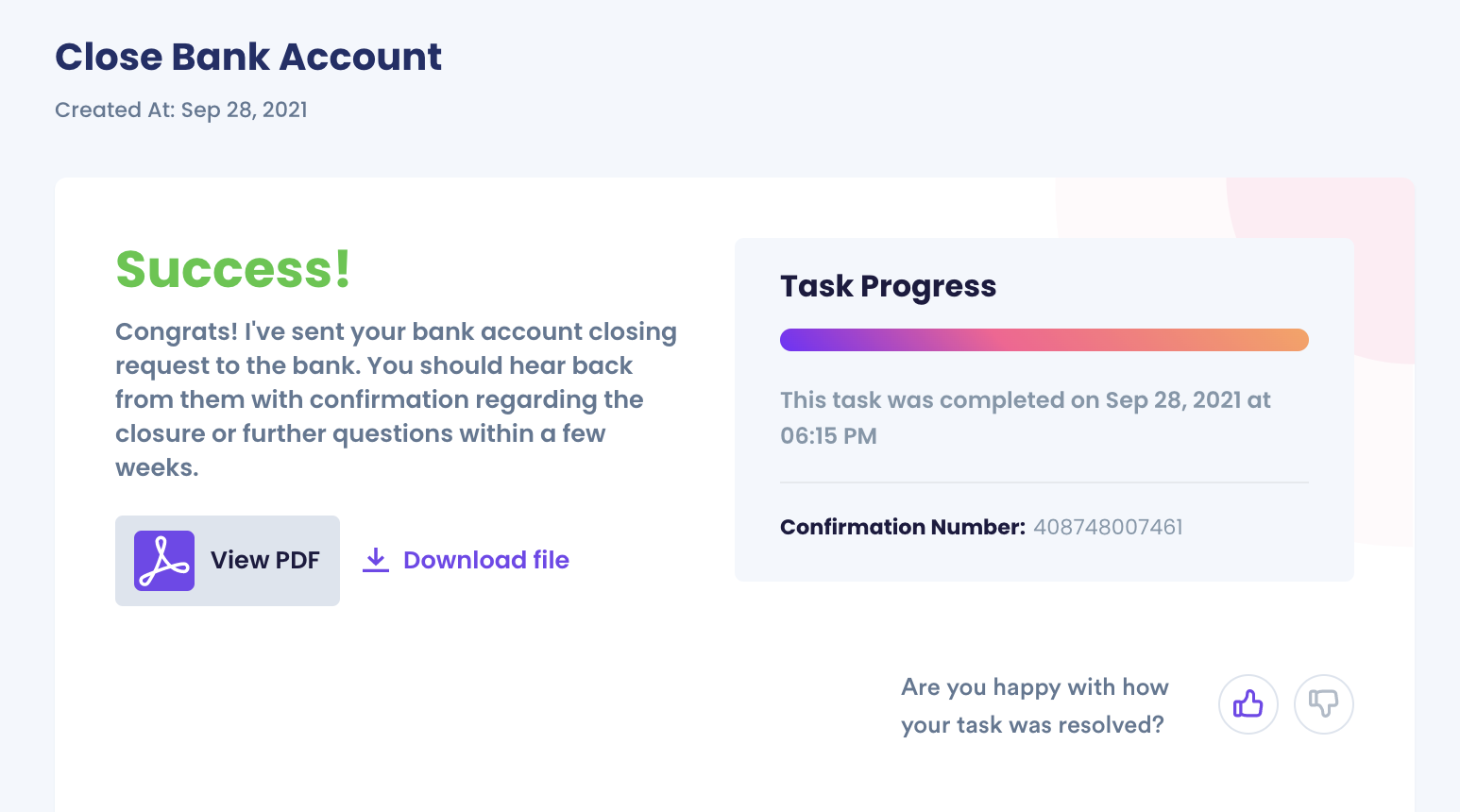 Why Use DoNotPay to Close Your Bank Account?
Fast — You don't have to wait hours on end for your bank to respond.
Easy — We will fill out all the tedious forms and keep track of all the steps involved in closing your account.
Successful — You can sit back knowing we have all your needs handled.
DoNotPay Works Across a Variety of Industries and Entreprises
Our services are quite extensive. We can help with closing bank accounts the same way we can with managing free trials. Our Close Bank account product works with various local and international bank accounts such as Bank of America.
What Else Can DoNotPay Do?
There you go! Feel free to reach out to DoNotPay for all your account closure and other consumer needs.