A Step-by-Step Guide on How to Close an HSA Bank Account
Knowing how to close a bank account and actually closing one successfully are two different things. Unfortunately, many HSA bank account holders don't understand the full processes involved in closing their accounts. Each bank has specific steps you must follow when closing your account. But still, there are some standard steps to closing bank accounts.
HSA Bank allows customers to close their accounts, and the process is relatively straightforward. This post discusses different reasons for , the processes of closing an account, and how DoNotPay can help.
Reasons to Close an HSA Bank Account
You can choose to close your HSA Bank account for various reasons. These can be either positive or negative reasons. The most common reasons for closing a bank account are:
You're relocating out of state and will no longer have access to your bank's services.
Notoriously slow customer service.
You would prefer to bank with a different bank.
Federal sanctions forced you to close your account.
Personal issues with how the bank handled your account.
You no longer use the account/dormant or have no activity in the account.
Bad customer experience.
Closing your business attached to the account.
Avoid monthly upkeep fees when not using the account.
There are many other reasons why a customer can decide to close his/her bank account. But whatever your reason, closing a US Bank account should be an easy and stress-free process.
How Do I Close My HSA Bank Account?
Closing an HSA Bank account is relatively easy, especially when you follow the bank's account closure steps. You can also choose to either remotely by contacting the bank's customer service through mobile or mail or visiting the bank in person.
However, here are some critical steps to follow before closing your HSA bank account:
Withdraw and transfer your funds to your new bank account.
Leave some funds in the HSA account to cover your ancillary fees or outstanding checks.
Cancel any automatic payments and deductions from the bank.
Following these processes will help you have a successful account closing process and prevent it from being reopened or an overdraft. These issues can prevent you from closing your HSA Bank account.
Calling HSA Customer Care
This is perhaps the easiest step to close your HSA Bank account.
Call the HSA bank customer service number from HSA's official website.
Inquire about closing your bank account.
The receiver will transfer you to the account closing personnel.
You will be required to provide personal identifying information about your account before initiating the account closing process.
Stop By the Physical Branch
You can also visit your bank's physical branch:
Use a branch locator app to find the branch near you if you don't know where your branch is.
Choose your preferred branch near you.
While visiting the branch, ensure you carry all identification documents like your ID and SSN.
The bank staff will guide you on the bank closing process.
Make a Closure Request From the Bank
For this process, you will need to visit HSA's official website:
Go to the HSA Bank website. Knowing how to close your Health Savings Account on the HSA bank website requires just a few simple clicks.
Enter your password and correct login details.
Download and fill out the account closure form.
You can either mail the form to the bank's official postal address or take it in person.
However, taking your account closure form to the HSA bank in person will likely allow you to speak to the bank manager and follow all the necessary steps when making the account closure.
How To Create a Formal Request Letter to Close a Bank Account
Your HSA bank manager can request you to write a formal letter to close your bank account. You will need to address the letter to the manager and include the name and address of the bank.
We recommend that you start with a salutation and state your reasons for closing the bank account. You can also request that any remaining funds in the account be sent to your new bank account. Mention the name of the new bank and other required details and sign off the letter.
What To Do if I Can't Close My HSA Bank Account by Myself?
Occasionally, closing any bank account can be quite a hassle. It can also be time-consuming and very strenuous, especially if you don't know the right steps to follow. DoNotPay provides you with a faster, easier, and more straightforward way to close your HSA bank account.
You never have to worry about your account being reopened again because of some unfinished business or improper closure. The DoNotPay app helps you to close your bank account with just a few clicks.
How to Close Your HSA Bank Account with DoNotPay
Using the DoNotPay app to close your account ensures that all the account closure steps are followed, and your funds are transferred to your new account in just a few simple steps:
1. Go to the Close Bank Accounts product on DoNotPay.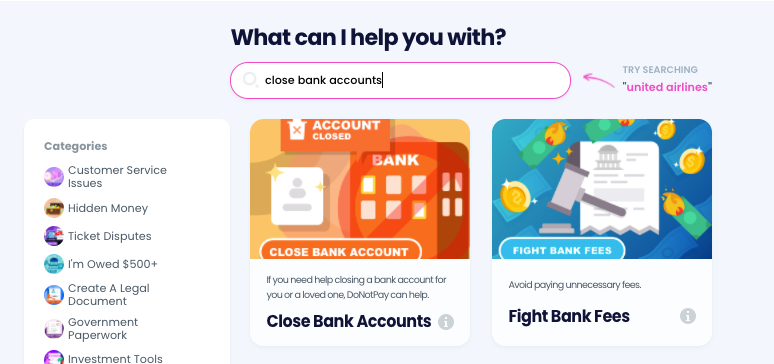 2. Select which bank the account was opened under, and enter the account type, account number, and your local branch location.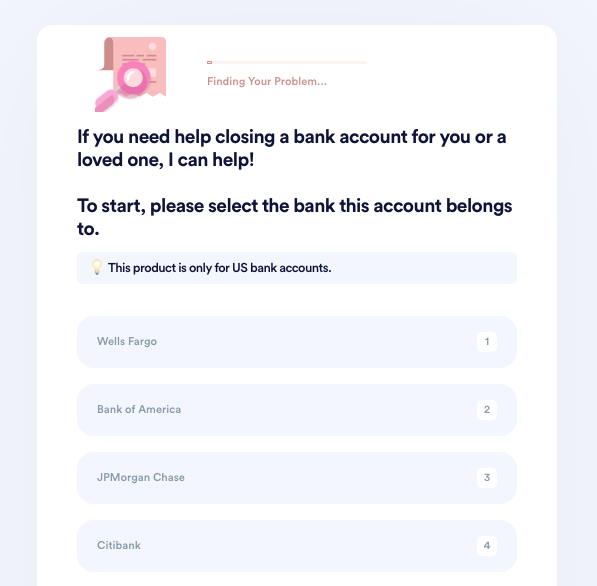 3. Indicate who this account belongs to. If the owner or co-owner has passed away, upload a death certificate or other formal evidence. If you are not the original account owner, upload evidence of your legal relationship to the owner.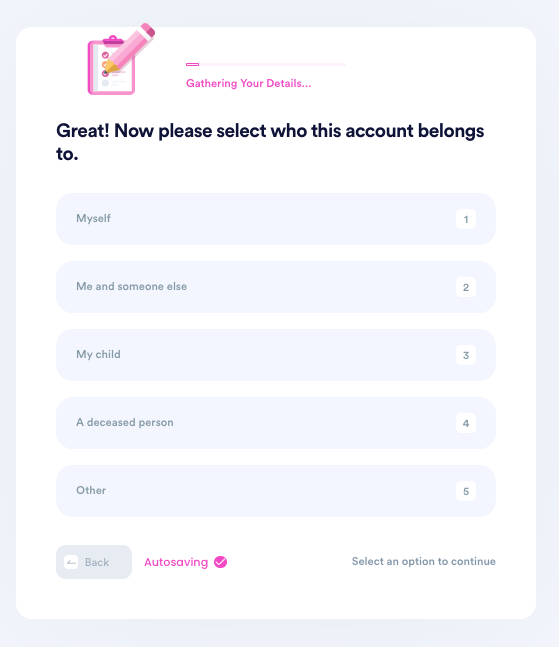 4. Tell us why you need to close this account.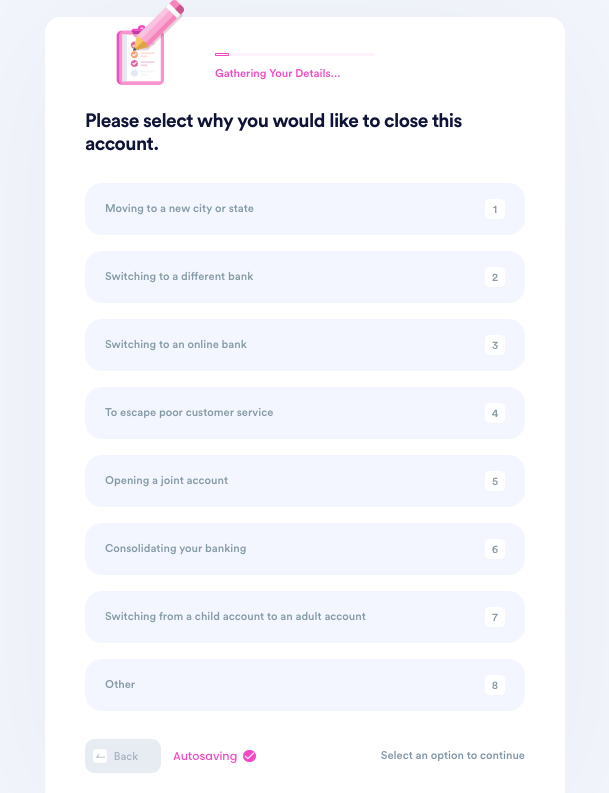 5. Enter your contact information, including email, phone number, and the address you want any remaining funds to be sent to.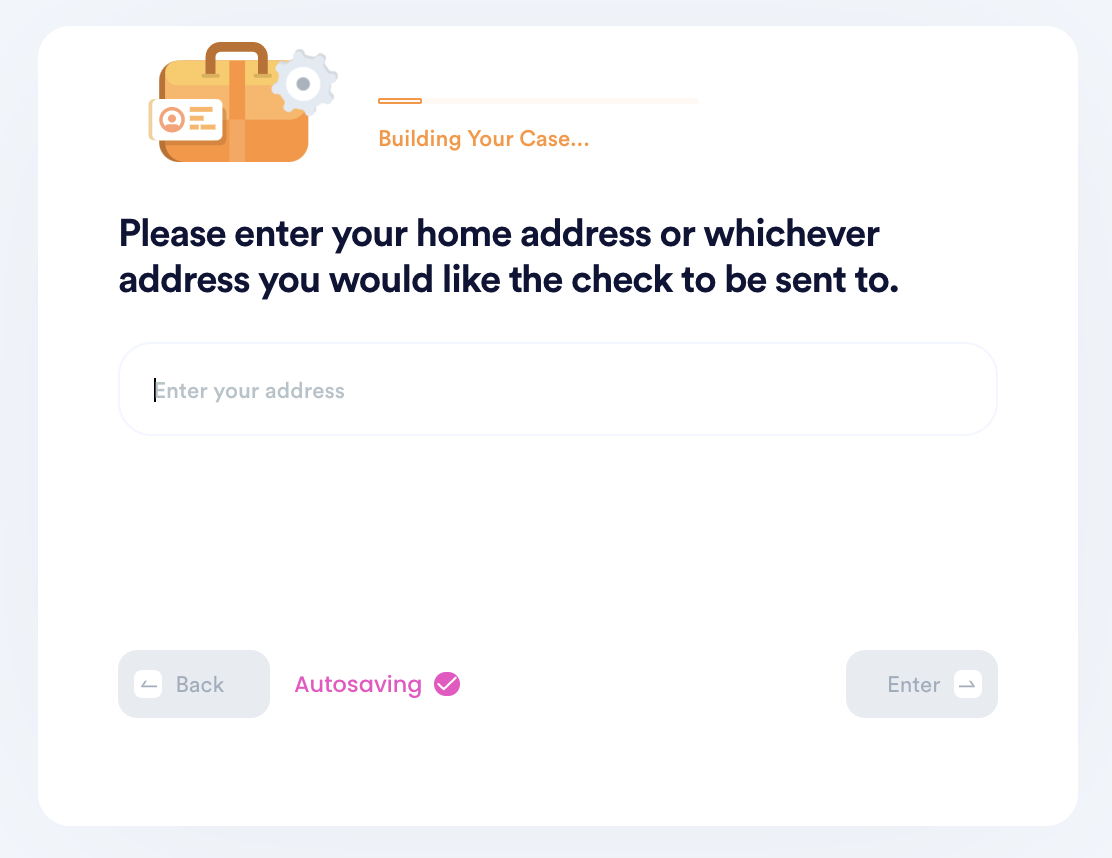 6. Submit your task! DoNotPay will mail the request letter on your behalf. You should hear back from the bank with confirmation or a request for more information within a few weeks.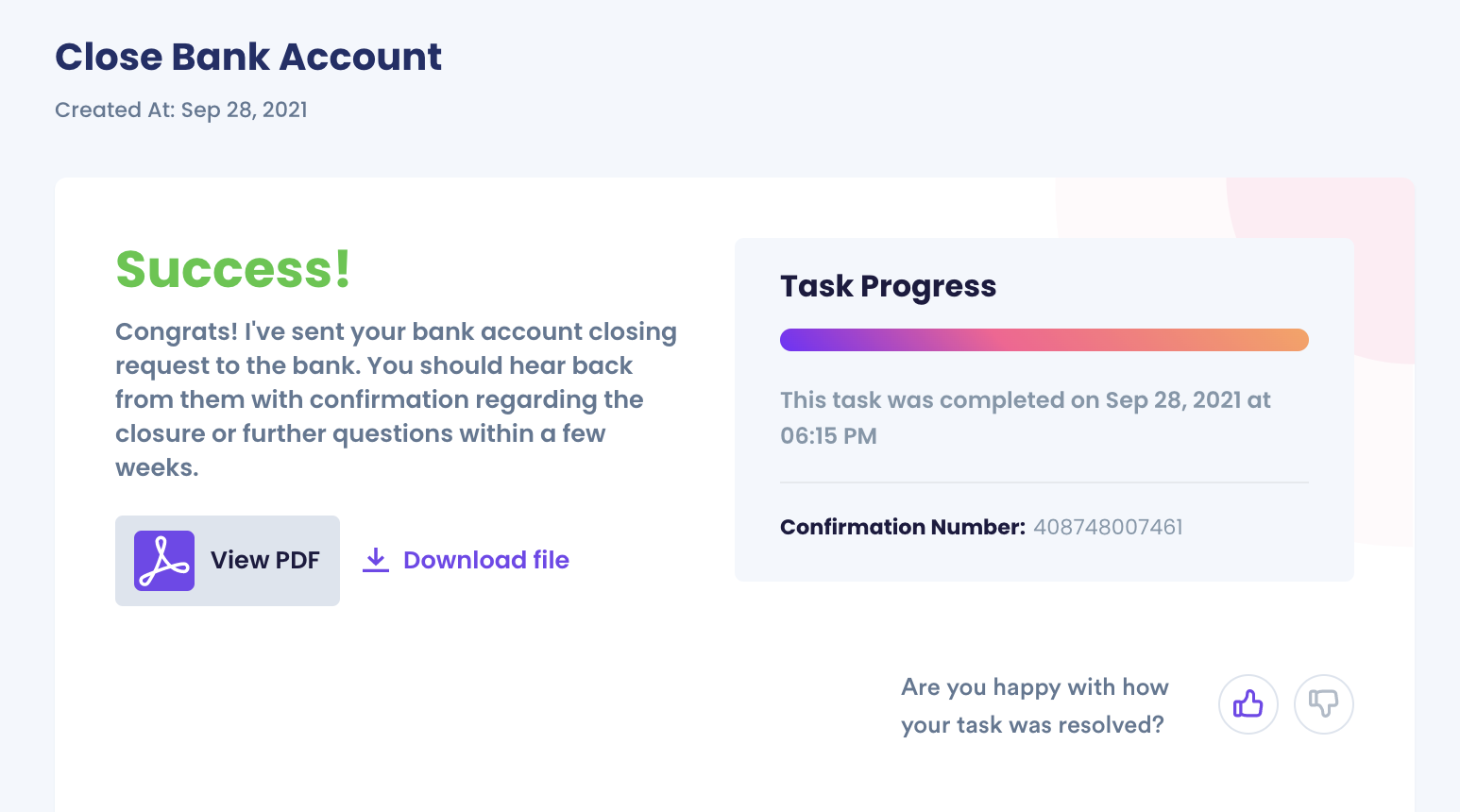 As you can see, DoNotPay makes the account closing process fast and easy.
Why Use DoNotPay to Close Your HSA Bank Account?
There are many amazing reasons why you should use DoNotPay to solve your bank account closure. But perhaps the main reasons that stand out most include:
| | |
| --- | --- |
| Fast | You'll never spend hours trying to meet the HSA bank account closing criteria. |
| Easy | Closing your bank account with DoNotPay is as easy as filling out a survey. |
| Successful | You will find hundreds of positive reviews from satisfied customers who have used the service before. |
What Else Can DoNotPay Do?
Besides closing your HSA bank account for you, the DoNotPay app offers other amazing services that make it worth considering. These are:
Here are other amazing links for bank account closures that may interest you as well:
You don't have to struggle with the hassles of closing your HSA bank account yourself. Contact DoNotPay today to help you with the process. DoNotPay makes your bank account closure simple, easy, and fast.