Does Closing a Bank Account Hurt Your Credit?
Closing a bank account is often harder than opening one. The adage that it's harder to get out of something than to get in seems to hold true.
What really happens when you try to close your bank account? Is it true it could report if you do?
Let's look at the facts and how our DoNotPay app helps you close your bank account without issues.
Reasons to Close a Bank Account
Numerous reasons might exist to close your own bank account. Some of the most common reasons include:
A person in your family passes away and you need to close down their account since no one else will use it.
You might have an insolvent business and need to shut down the account while filing for bankruptcy.
You found better interest rates at another bank and want to close your account at your current bank.
Closing your account definitely . The only exception is if your bank account has a negative balance while attempting to close it.
How Do I Close a Bank Account?
It's not always very easy to close a bank account if you want to get it done in a hurry. In most cases, it involves visiting your bank in person and talking to a bank manager.
When doing this, it often requires a wait while the manager tends to other customers. Then it frequently involves filling out forms to make the bank account closure final.
Sometimes you can get it done online, but it also involves filling out protracted, online forms. Closing out an account by phone might sound convenient, yet involves similar procedures. Truthfully, most banks usually force you to visit in person to get the process done.
How Do I Create a Formal Request Letter to Close My Bank Account?
You can certainly send a traditional letter to your bank to request a bank account closure. When you write the letter, be sure to include these things:
Your checking account number.
All other account numbers if closing out a savings or money market account.
Your signed and printed signature on the letter.
Your mailing address and phone number.
Sending a normal letter is going to take a lot more time, however, including having to deal with slower mail service. It's possible to send an online letter to your bank if they have a customer support portal available through their website.
Our DoNotPay app makes this entire process easier. We generate a request letter for you and send it to your bank either online or via regular USPS.
How Long Does It Take To Close a Bank Account?
Your bank should close your bank account immediately after you send a letter of request. Not all banks are that fast, though. It could take longer depending on the bank's service and general customer service quality.
Sometimes it could take several days or more before they officially close it, depending on complications.
At DoNotPay, we guarantee we'll get your bank account closed promptly.
Our process works with major bank companies such as:
We'll help you with this, no matter which bank you use.
What Do I Do if I Get a Pushback for Closing My Bank Account?
Once in a while, you might encounter your bank pushing you to keep your account with them. You're more apt to experience this if you attempt to close your account over a customer service phone line. Trying to cancel any service nowadays often means having to deal with customer service reps convincing you to stay.
Only a formal letter will get your bank account closed faster. We'll help get that done quickly at DoNotPay.
Can a Bank Refuse to Close My Bank Account?
Yes, this can happen. It'll only occur under these conditions:
If you have any kind of financial obligations to the bank.
You have a negative balance and need to pay overdraft fees.
Your savings account is linked to a loan that still needs to make payments.
Other than those exceptions, you have all rights to close your bank account immediately.
Creating a Cancelation Letter with DoNotPay
Don't worry about the format of your cancellation letter. We can take that process off your plate. Here's how:
1. Go to the Close Bank Accounts product on DoNotPay.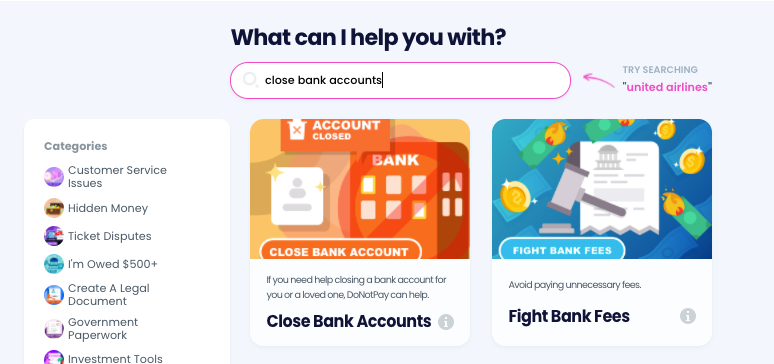 2. Select which bank the account was opened under, and enter the account type, account number, and your local branch location.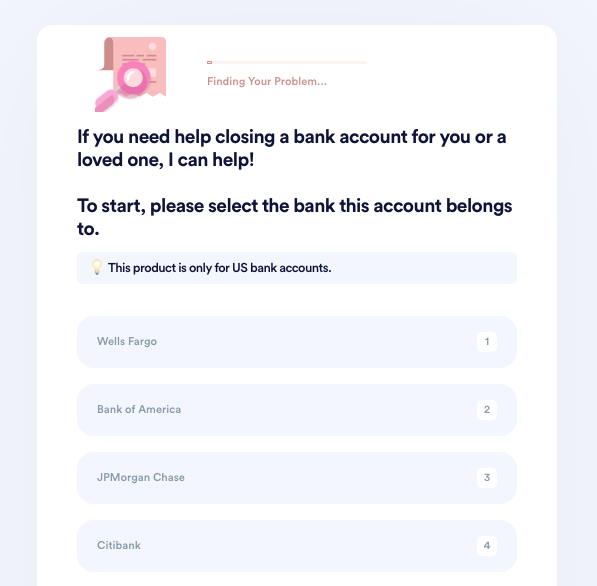 3. Indicate who this account belongs to. If the owner or co-owner has passed away, upload a death certificate or other formal evidence. If you are not the original account owner, upload evidence of your legal relationship to the owner.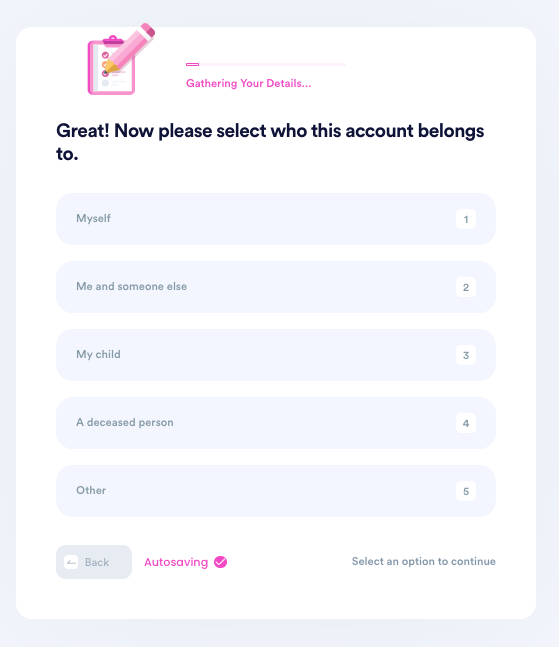 4. Tell us why you need to close this account.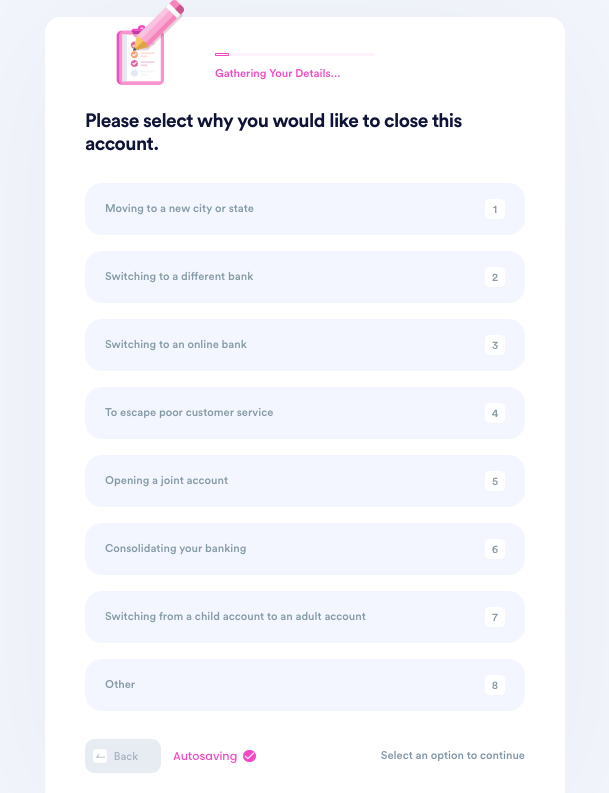 5. Enter your contact information, including email, phone number, and the address you want any remaining funds to be sent to.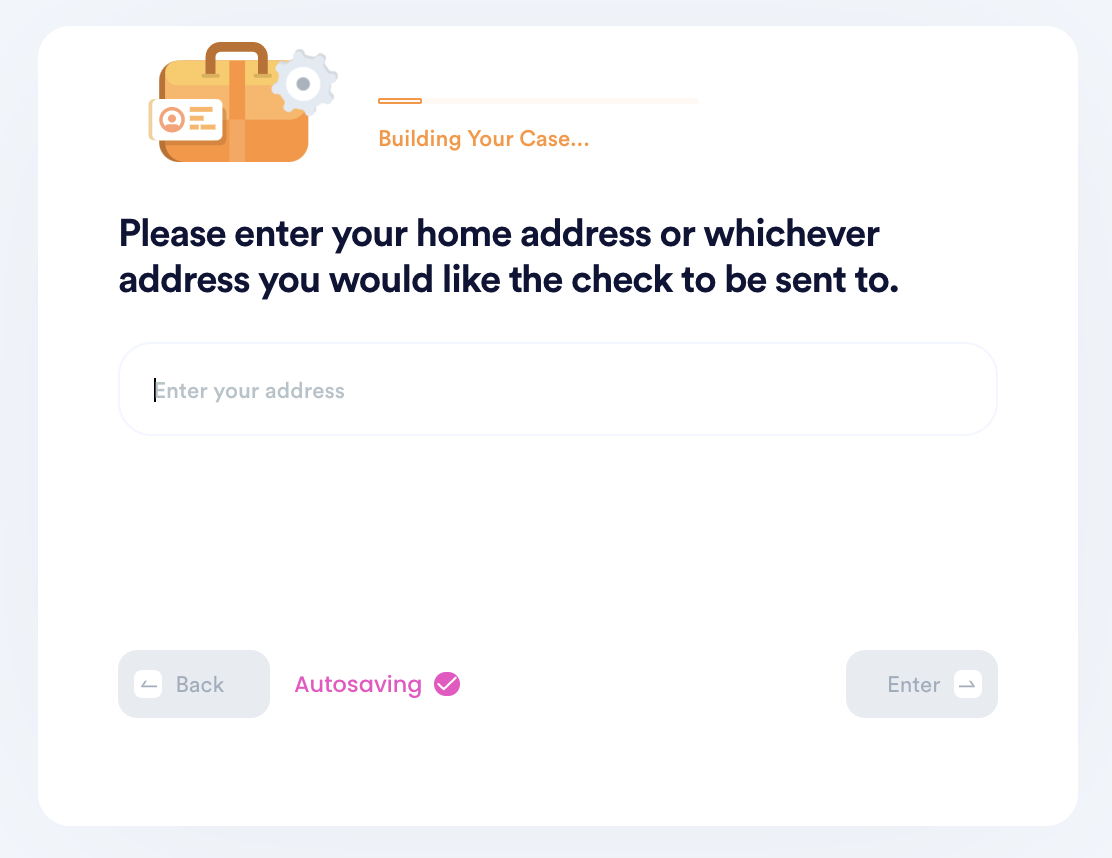 6. Submit your task! DoNotPay will mail the request letter on your behalf. You should hear back from the bank with confirmation or a request for more information within a few weeks.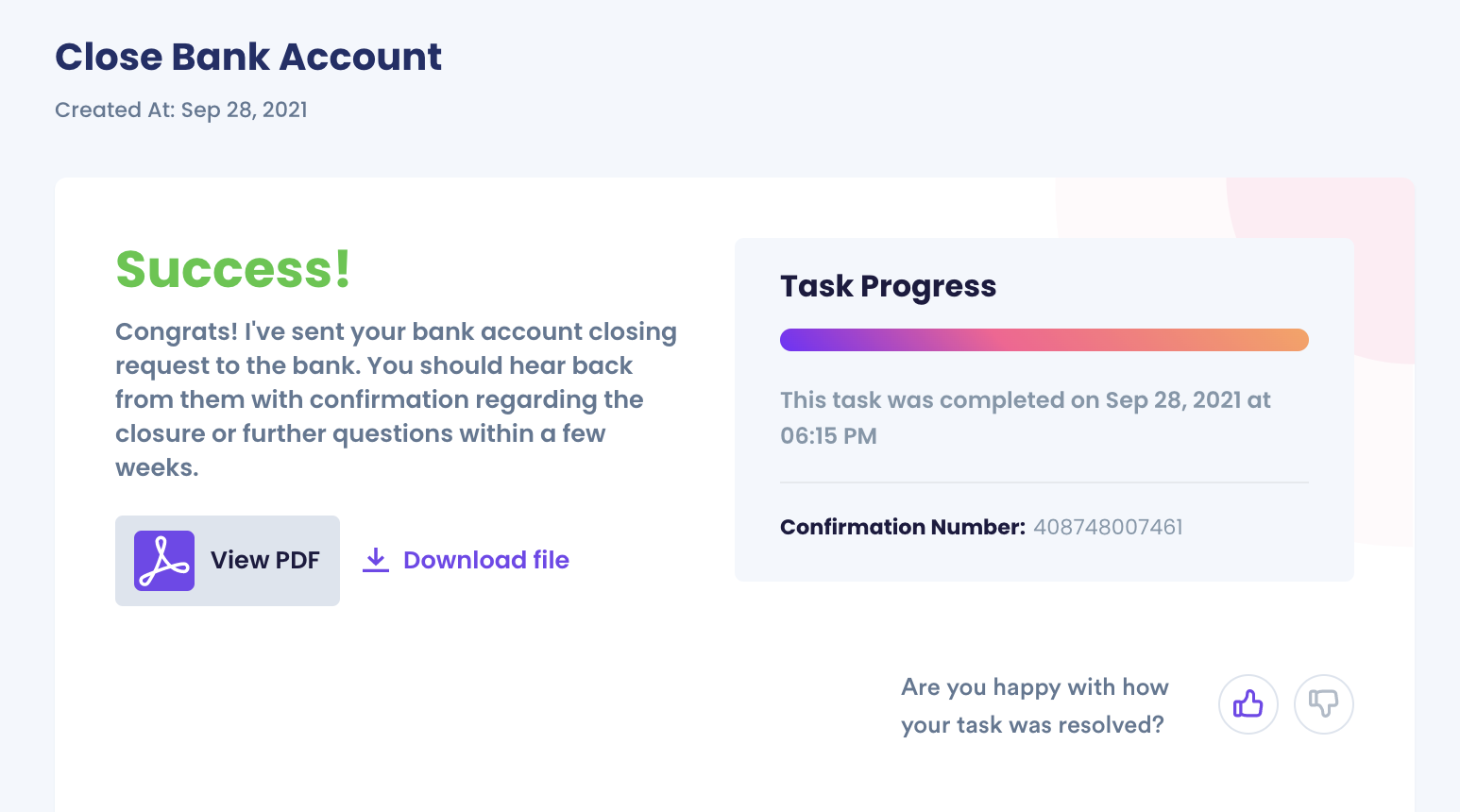 Why Use the DoNotPay App to Close Your Bank Account?
Three good reasons exist for why you need to use our app to close your own bank account:
| | |
| --- | --- |
| It's fast! | No more having to visit your bank in person or online to get your account canceled. |
| It's easy! | Our entire process helps you get the account canceled through the mere click of a button. |
| It's successful! | It's successful! Many people continue to use our app to quickly close their bank accounts. We guarantee the same success for you. |
DoNotPay Works Across Multiple Companies
Not only can we help you with bank account closures, but we can also help with canceling subscriptions at major companies the same way. Continuing with bank account closures, there isn't one bank refusing a closure using our service. It works the same with Bank of America as much as Capital One.
What Else Can DoNotPay Do for You?
As an AI service, we can help you with numerous things to make life easier. As examples, we can help you file small claims court cases, get cashback from gift cards, and deal with credit card issues.
Sign up today to save time and money!