How to Close a Business Bank Account
During the course of business, there may be times when the needs of your business change and your old banking solutions are just no longer a good fit.
Regardless of why you're closing your business bank account, you should be entirely familiar with properly before rushing into anything.
Your funds power your business, and you want to make sure that your financial infrastructure stays stable during the transition to a new business bank account. Below, we'll dive into exactly how to close a business bank account and how you can streamline the entire process with the help of DoNotPay.
Why You May Close a Business Account
There are a few different reasons why you may want to , depending on your business's current financial strategy and situation, such as:
Repositioning assets for better yields and account benefits.
Downsizing or relocating operations in the bank's service area.
The business itself is closing and needs to resolve its accounts.
Whatever reason you're closing an account, it's better to close it on your own terms rather than letting it sit unused so that it can potentially incur liability and eventually be closed by the bank itself. Getting an account actually closed, however, is sometimes easier said than done.
How Do You Close a Business Bank Account?
Closing a business bank account is a fairly straightforward process. But there are some steps that need to be diligently followed to make sure that your account is properly closed and any funds of yours that accidentally find their way there will be safely returned to you.
Open a new account or identify an existing account to transfer funds to from the account you'd like to close.
Switch over all existing autopay or subscriptions from your old account to your new one, as well as any direct deposits or invoicing.
Contact your bank to tell them you wish to close the account, and follow any internal bank procedure to get the process started.
Provide your bank with your new account information so that they can transfer any funds in the account or forward any funds that are deposited in the near future.
Proving Legal Ownership of the Account
You'll need to prove that you're an authorized representative or the business owner to close a bank account. Some of the different situations you may face include:
| | |
| --- | --- |
| The bank has previously verified your identity | You can begin closing your account. |
| The bank has not previously verified your identity, and you are the sole owner | You need to provide documentation that the account is yours and you have the right to access it. |
| The bank has not previously verified your identity, and you are not the sole owner | You need to verify your identity and prove that you have a majority consent from all owners collectively. |
Creating a Formal Request Letter to Close Your Bank Account
Your bank likely has a system in place for dissolving an account already. They'll want you to submit a formal request according to their own internal policies before you can fully close a bank account with them.
Here's a breakdown of the lengthy process of writing a formal letter:
Write the bank a letter requesting that your business bank account be closed.
Include your name, address, and account number.
Include in the letter the reasons why you are requesting account closure.
Include copies of any necessary documentation to prove your identity.
Put the letter in an envelope.
Go to the post office and mail your letter. Don't forget the stamp!
Wait for the bank to process your request.
Call the bank to confirm that they received your letter.
Wait for the bank to return your funds in the form of a cashier's check
The Next Steps When You Encounter Problems Closing Your Business Account
Closing a bank account can involve a lot of complicated paperwork and confusing bureaucracy. If you don't think you can get it done on your own, DoNotPay is the perfect tool to help out.
How to Quickly and Easily Close a Business Account with the Help of DoNotPay
If you want to quickly and easily close a business checking, savings, or money market account but don't know where to start, DoNotPay has you covered. Create your own cancellation letter in 6 easy steps:
1. Go to the Close Bank Accounts product on DoNotPay.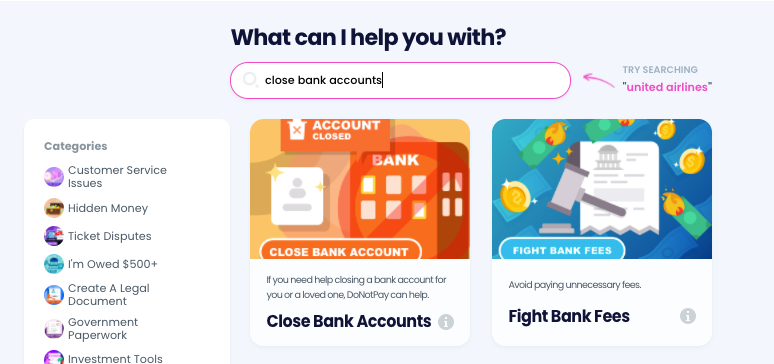 2. Select which bank the account was opened under, and enter the account type, account number, and your local branch location.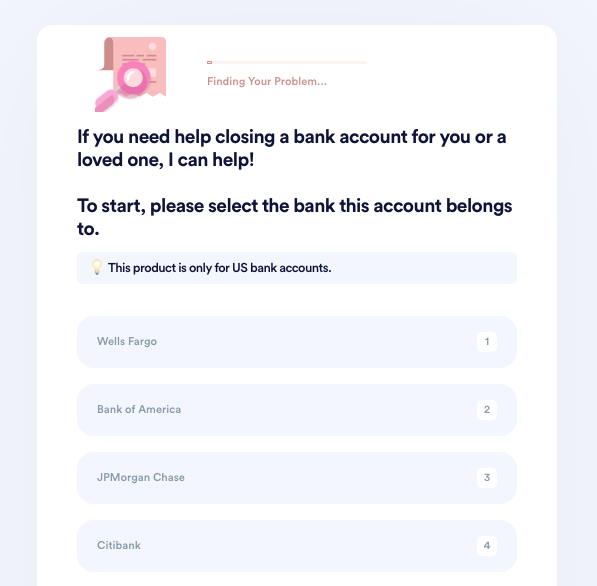 3. Indicate who this account belongs to. If the owner or co-owner has passed away, upload a death certificate or other formal evidence. If you are not the original account owner, upload evidence of your legal relationship to the owner.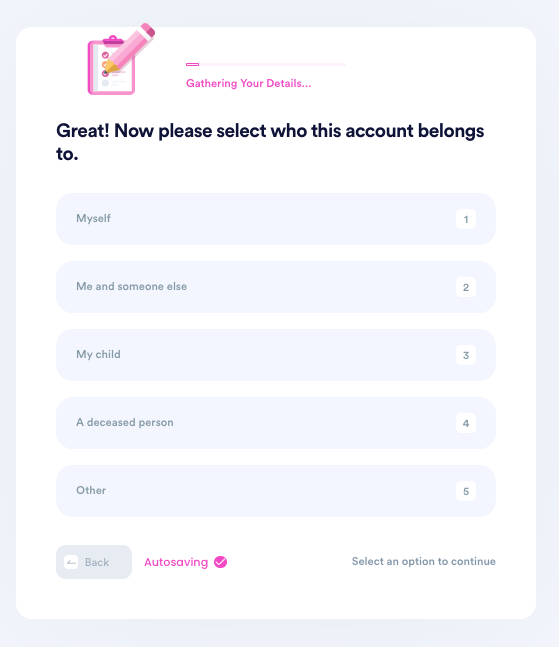 4. Tell us why you need to close this account.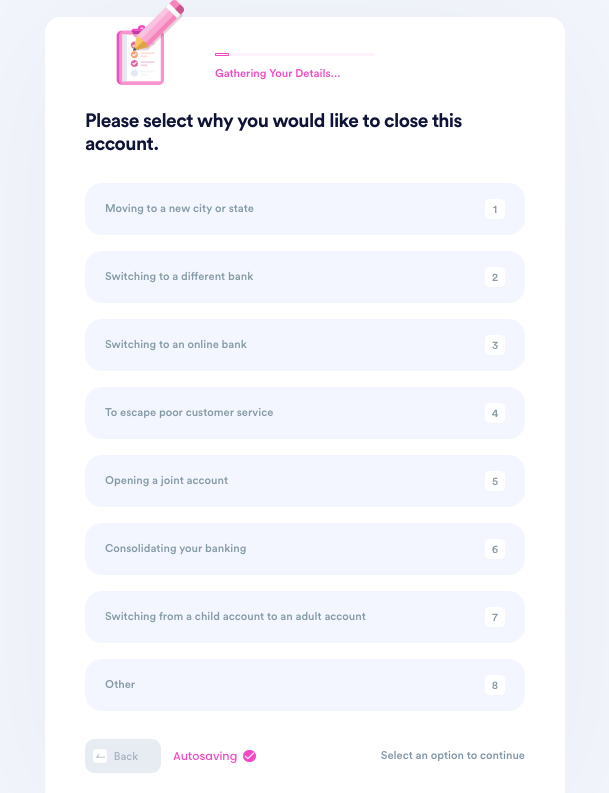 5. Enter your contact information, including email, phone number, and the address you want any remaining funds to be sent to.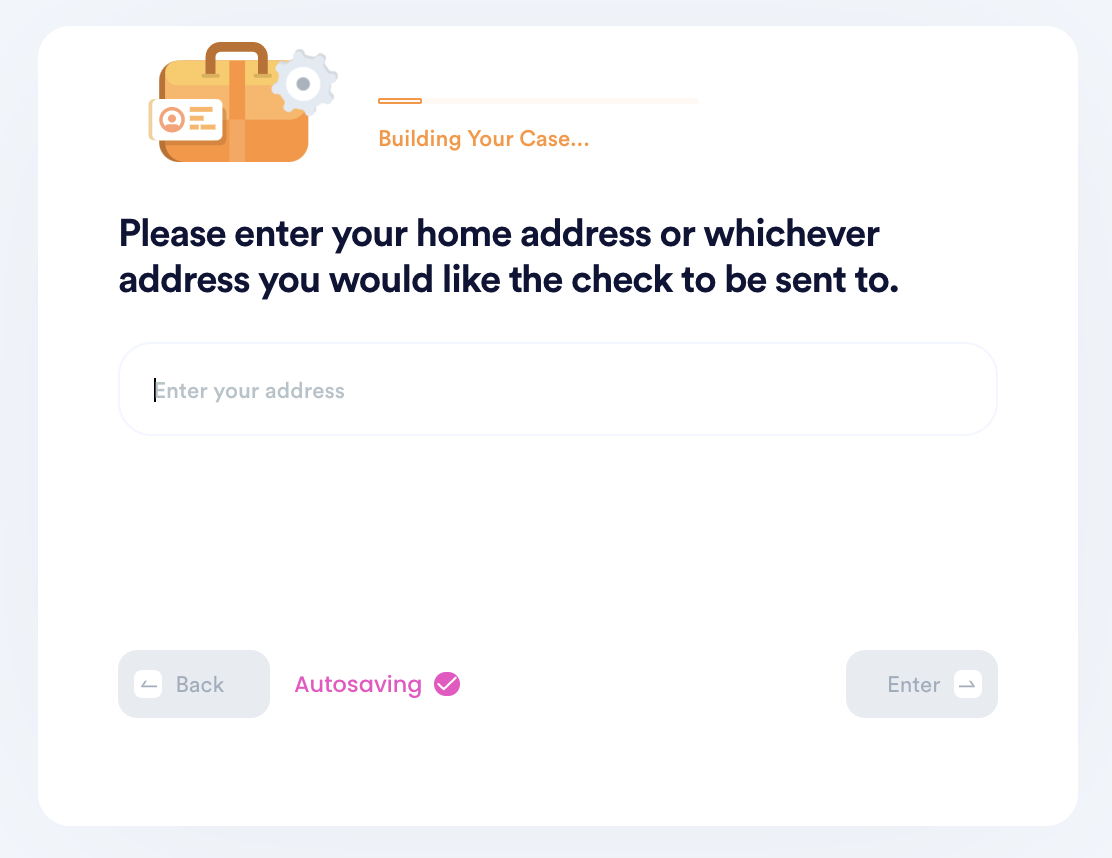 6. Submit your task! DoNotPay will mail the request letter on your behalf. You should hear back from the bank with confirmation or a request for more information within a few weeks.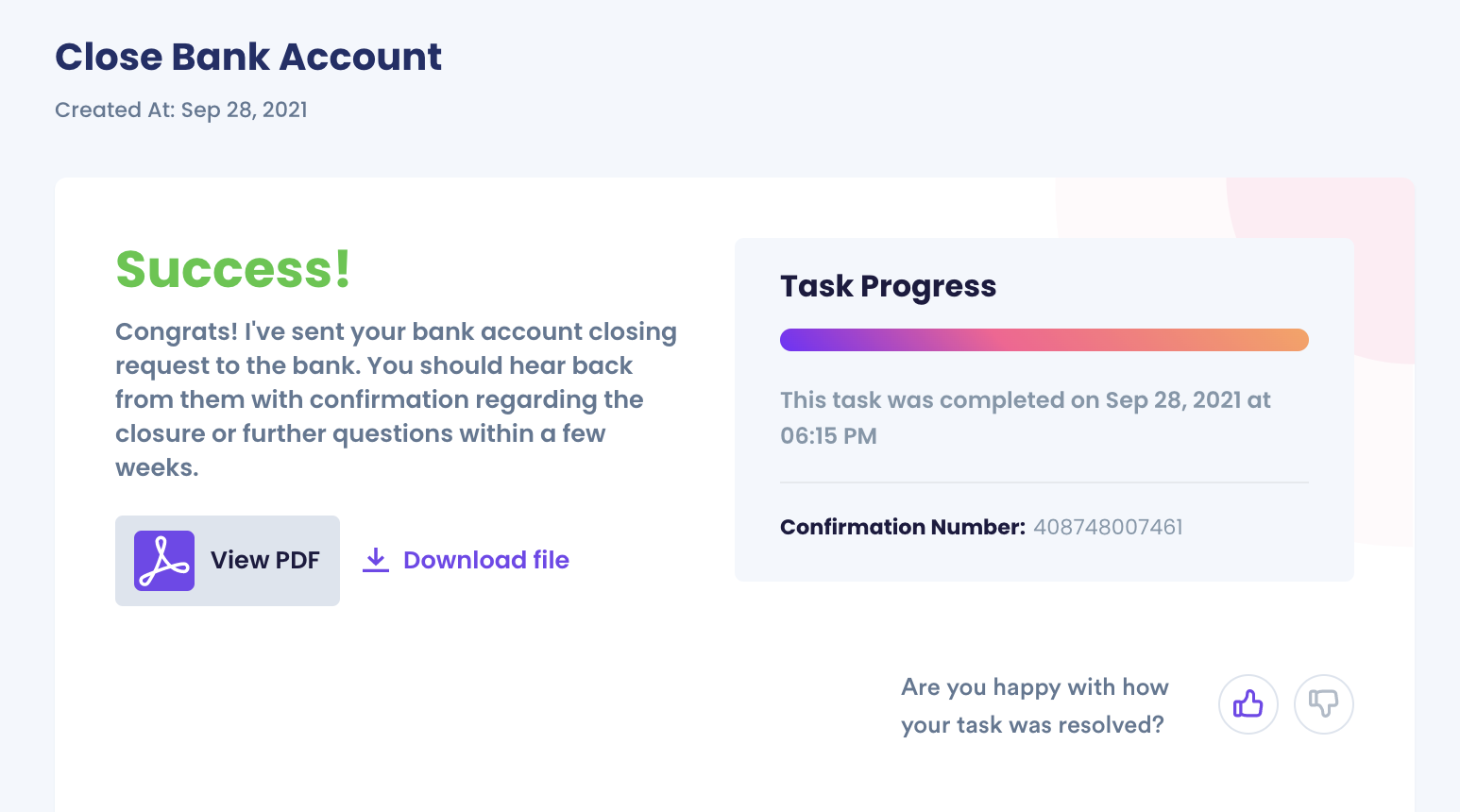 Why You Should Use DoNotPay to Close Your Business Bank Accounts?
DoNotPay is the world's first robotic lawyer and is far more suited to dense administrative tasks than us mere humans. When you're dealing with transferring money and , one mistake can mean a serious problem. DoNotPay automates the process, so you can:
Quickly close your account and move on with your business.
Minimize the risk of fees from having your account open longer.
Focus on other business operations.
What Else Can DoNotPay Do to Help Your Business?
DoNotPay is here to help you close down your business bank account. Learn more about how our services can help with these institutions:
DoNotPay isn't just for managing your bank accounts but can help out with all sorts of problems that your business may face, such as:
DoNotPay is the perfect solution for those tedious tasks that you wish you had a lawyer or accountant handy to take care of. Visit today and see what else DoNotPay can help you accomplish!