How to Close Your Wells Fargo Bank Account
Whether you need to switch banks or handle different accounts, never forget to officially close your account. If you don't formally close a Wells Fargo bank account, it could become overdrawn and hurt your credit.
Still, many people will delay closing their bank accounts because the process feels too complicated. Many banks don't allow you to close accounts online: you have to make time to visit or call the branch yourself! Fortunately, DoNotPay has an easier solution that only takes a few seconds from your computer.
Reasons You May Need to Close a Wells Fargo Bank Account
One of the most common reasons why people switch bank accounts is because they're unhappy with their current bank's customer service. It's hard to trust the people in charge of your money when they don't seem to care about your concerns.
Additionally, not all bank accounts are created equal. While some banks give you 24 hours to correct an overdraft, others will charge you a fee immediately. Your current account also might have a lot of hidden fees for inactive accounts or ATM withdrawals.
Similarly, you might want to switch accounts to another one that offers more benefits, such as overdraft protection. Some bank accounts also feature cashback that you can earn from shopping at certain stores.
You might also want to close an existing bank account when:
Relocating to an area without a local branch nearby.
Handling the finances of a deceased loved one.
Opening a joint account with your spouse.
Divorcing your spouse.
Switching to an online banking provider.
Consolidating your accounts.
How Should You Close a Wells Fargo Bank Account?
Before you close a Wells Fargo bank account, you should follow these steps:
1. Open a new account, either at Wells Fargo or at a different bank.
2. Switch your scheduled deposits and payments to the new account.
3. If your existing bank account has any leftover funds, switch those to the new account.
Once you've taken all the money out of your old account, there are three ways you can close it:
Calling Wells Fargo
The Wells Fargo customer service number is 800-869-3557 and the line is open 24/7. However, you can only close the account if you speak to a live agent.
Writing an Account Closing Letter
Wells Fargo has a letter template already made for those looking to close their accounts. You'll have to print it and fill it out yourself before dropping it in the mailbox.
Visiting Your Local Wells Fargo Branch
A Wells Fargo agent can also close your account if you go to the nearest branch. Most locations are open from 9 a.m. to 5 p.m., with limited hours on weekends.
Even though you have many ways to close your Wells Fargo accounts, none of them are that easy. Although the bank advertises 24/7 customer support, there's a good chance you won't reach a live agent after normal business hours. Even when agents are available, you'll likely be placed on hold for several minutes.
When you can actually speak to a live agent, there's a good chance that they will attempt to keep your business. They may offer you several unwanted incentives so that you don't close your account.
When you mail an account closing letter to your bank, you won't have to deal with any representatives. However, this route can add several days to the account closing process. Your letter must make its way through the postal service to a Wells Fargo office before someone can close the account.
The DoNotPay Method to Close a Wells Fargo Bank Account
Your time is valuable, and closing a bank account can turn into a long and confusing process. Let DoNotPay handle the work for you!
If you want to quickly close a Wells Fargo bank account but don't know where to start, DoNotPay has you covered. Create your own cancellation letter in 6 easy steps:
How to Quickly/Easily Close a Wells Fargo Account With DoNotPay
If you want to Quickly/Easily Close a Wells Fargo Account but don't know where to start, DoNotPay has you covered. Create your own cancellation letter in 6 easy steps:
1. Go to the Close Bank Accounts product on DoNotPay.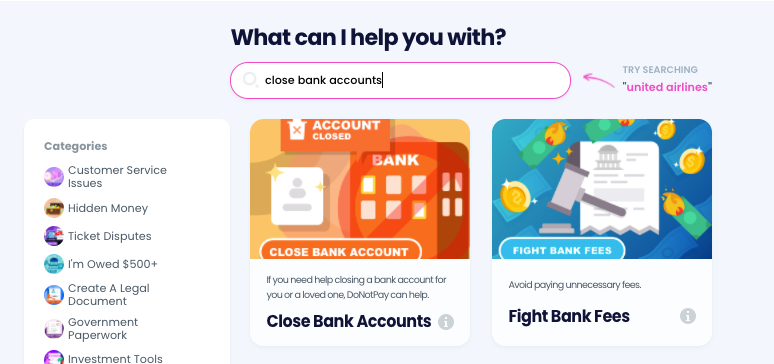 2. Select which bank the account was opened under, and enter the account type, account number, and your local branch location.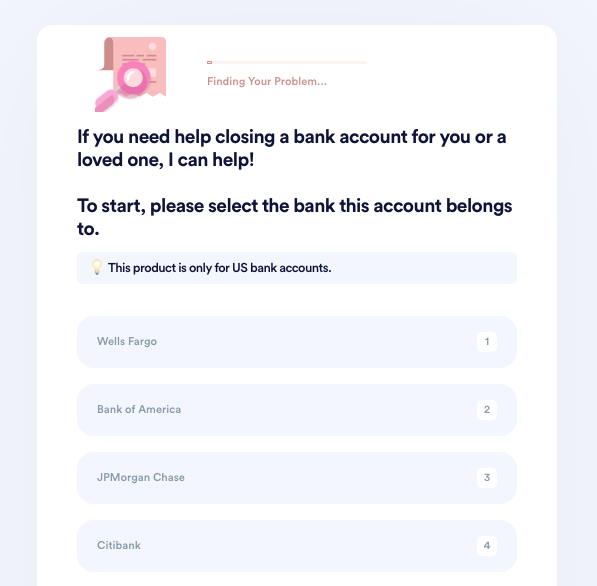 3. Indicate who this account belongs to. If the owner or co-owner has passed away, upload a death certificate or other formal evidence. If you are not the original account owner, upload evidence of your legal relationship to the owner.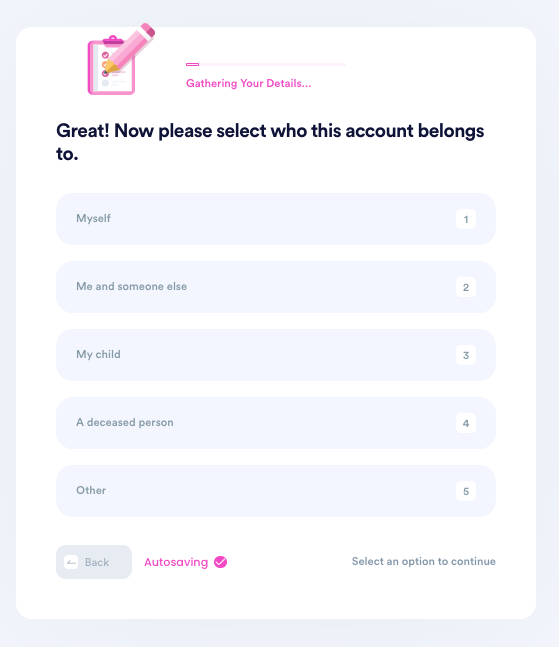 4. Tell us why you need to close this account.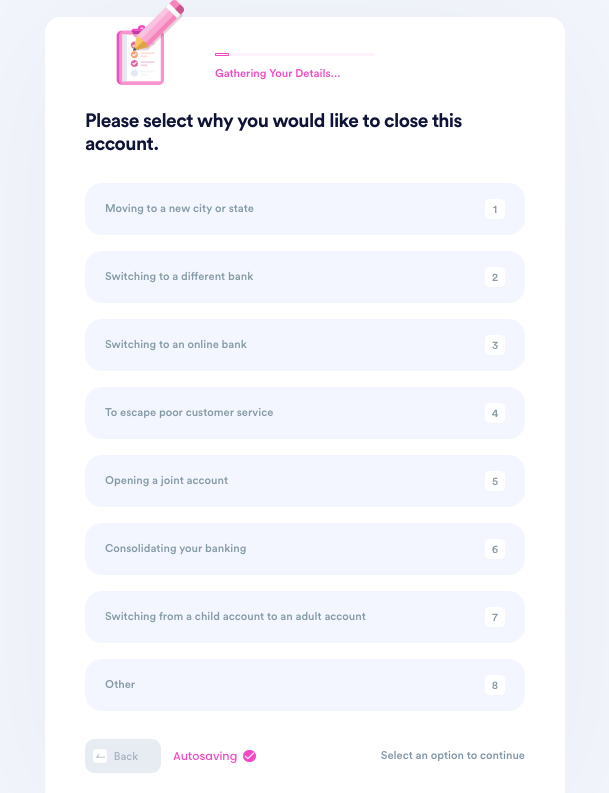 5. Enter your contact information, including email, phone number, and the address you want any remaining funds to be sent to.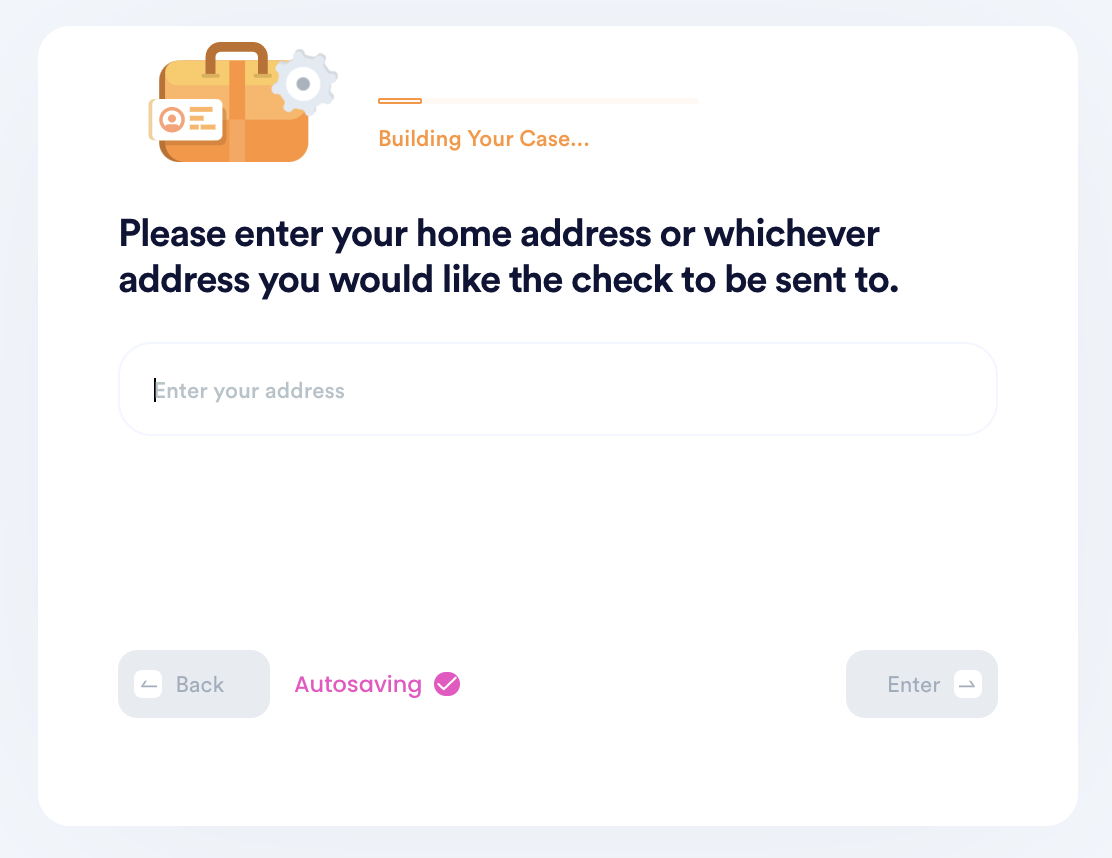 6. Submit your task! DoNotPay will mail the request letter on your behalf. You should hear back from the bank with confirmation or a request for more information within a few weeks.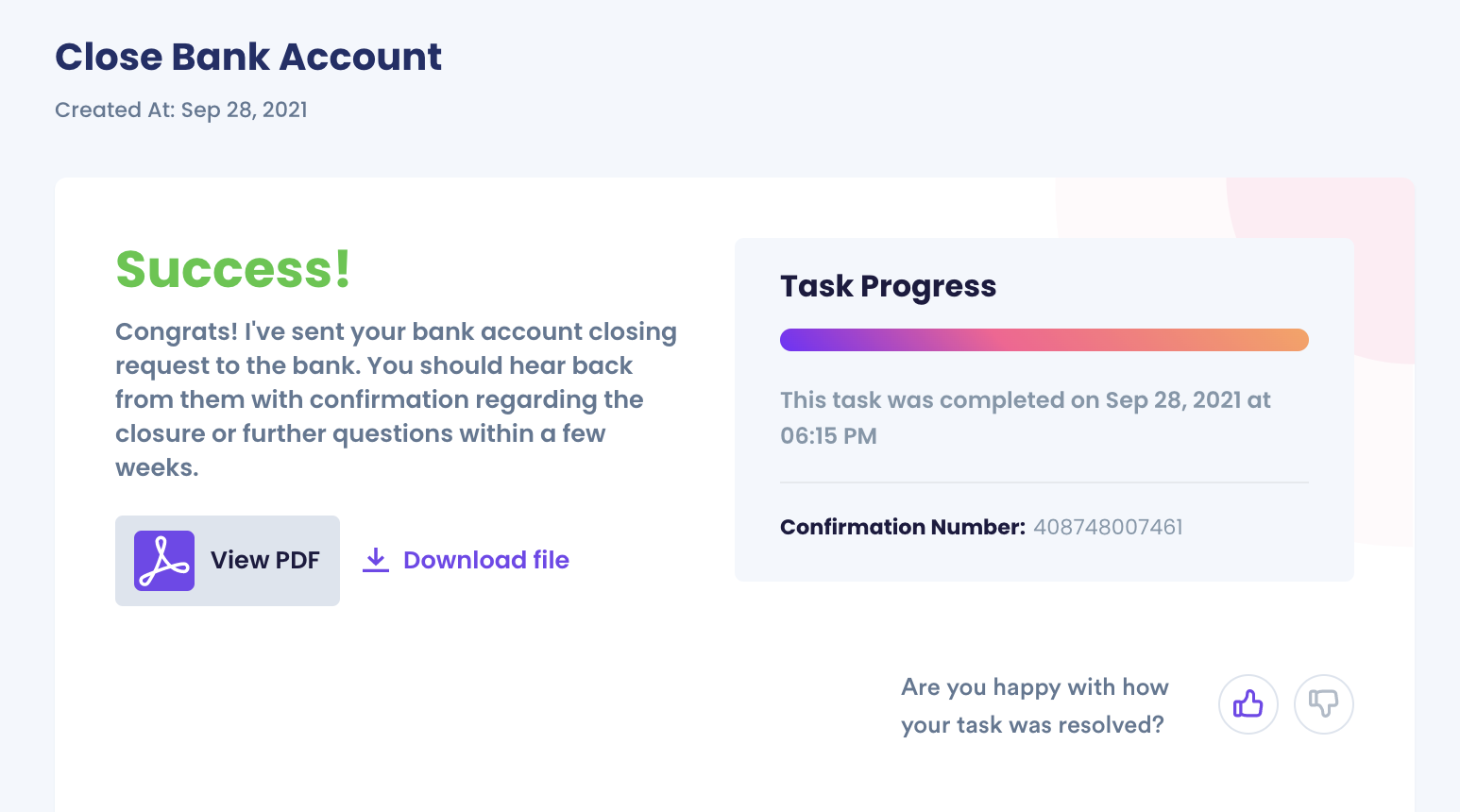 Why DoNotPay Is Your Best Option for Closing Your Bank Account
The DoNotPay process is always:
| | |
| --- | --- |
| Fast | You're no longer at the mercy of busy phone lines or delayed letter deliveries! |
| Simple | DoNotPay handles all of the hard stuff! |
| Thorough | DoNotPay ensures that your bank account is formally closed, every time! |
DoNotPay works with you to close accounts from any financial institution! That includes:
Any More Financial Problems? Try DoNotPay!
We also offer products for lowering bills, opening virtual credit cards, and even handling insurance claims. Whatever the issue, DoNotPay is always just a click away.