Learn Everything About Harris County Inmate Calls
Some studies state that keeping in touch with inmates reduces the chances of going back to crime once they get out. You can strengthen your bond with an inmate in various ways, such as writing, visiting, or talking to them over the phone.
If the prisoner you'd like to contact is located in the Harris County Jail, you will need to follow a specific set of rules that this institution requires.
What You Should Know About Harris County Jail Inmate Phone Calls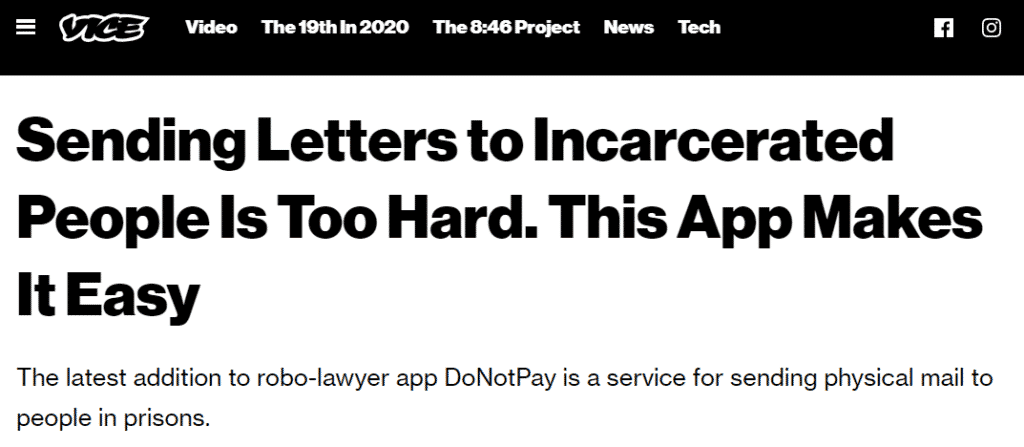 Every correctional facility has its own rules and regulations about contacting inmates, but all prisons have one common rule about getting in touch with prisoners over the phone—you can't call the prisoner. The inmate is the one making the call, and they have scheduled time to enjoy this activity.
Depending on the rules of the facility, inmates can use different services to talk over the phone with their loved ones. The Harris County Sheriff's Office keeps things simple:
Prisoners located in Harris County Jail are not allowed to receive phone calls

Prisoners can use collect calls to contact people on the outside
How Do Inmate Calls Work in Harris County Jail?
Harris County Jail uses Securus as a telecommunication provider for incarcerated individuals. You can make a Securus Advance Pay account to keep in touch with an inmate in Harris County Jail.
This is how the procedure works:
Call Securus at

1-800-844-6591

Find out how to create an Advance Pay account from their customer support

The inmate can make a call

The system establishes whether an Advance Pay account exists

If all is in order, the inmate can place the call

You follow the automated instructions and accept the call
You can find the charge for the call on the Advance Pay account balance. If you want to block calls from Harris County Jail, you can call Securus and let them know.
Rules and Regulations for Harris County Jail Inmate Calls
Just like letters and packages are checked before reaching the prisoner, the phone calls you make are also monitored for safety reasons. You must obey the rules if you want the prisoner to call you.
If you want to learn more about the rules that apply to Harris County inmate calls, take a look at the table below:
Allowed:
Not Allowed:

Talking to friends and family who are on the approved caller list

Calling legal representatives

Talking about topics that are not case-related

Talking about topics that don't involve violent language

Trying to

make a call transfer or conference call

Calling numbers that are restricted for security reasons

Calling persons a court order forbids them to

Talking about the inmate's case

Calling someone who has notified the jail that they don't want to be contacted by the inmate
Bear in mind that any phone conversation you have with an inmate is recorded. If you discuss sensitive topics, the recordings can be used against you and the offender in court.
How To Make Your Phone Calls Private
Attorneys are the only ones who have the right to request their conversations with inmates not to be recorded. To do so in Harris County Jail, you will have to fill out a form and submit it in one of the three available ways:
Delivering it in person to the

Visitor Control Center at Harris County Sheriff's Office's, 1200 Baker Street Jail or 701 North San Jacinto Jail.

Mailing the form along with a photocopy of personal identification and bar card to

AttorneyResources@Sheriff.hctx.net

Sending it via fax number

713 755 8405

together with the photocopy of proper identification and bar card
You can use the same procedure to add other numbers or remove them from the list. In case you need any help with the process, you can contact Harris County Jail by calling 713 755 8430 or 713 755 8415 and ask them for instructions.
Send Your Letters to Prisoners With DoNotPay's Help

You can write letters to inmates and send them without fuss with DoNotPay's help. Our Connect With an Inmate feature enables you to both send and receive mail in no time. Access your DoNotPay account in a , and follow these steps:
Search and select

Connect With an Inmate

Choose the

Send a Personalized Letter

feature

Type in the prisoner's name, ID number, and facility

Write your message

Attach photos you'd like to send to the letter

Pick one of the templates to make your letter more festive (if the occasion requires)
We will address the letter and send it. You will receive the hardcopy version as soon as possible.
Receive Letters From Prisoners With DoNotPay's Help
To make sure the conversation flows, the world's first robot lawyer created another great feature that allows you to receive letters from inmates. Use Virtual Mailbox to get replies and keep up-to-date on your incarcerated loved one's situation. This is what you'll need to do to:
Choose the

Connect With an Inmate

category

Click on

Virtual Mailbox

Select

Create My Mailbox
When the inmate writes the letter, they will need to send it to our address. We will make a digital copy and send that version to you. The reply will be available in your Virtual Mailbox.
Don't Know Where an Inmate Is Located? DoNotPay Can Help You Find Them in No Time

You can count on DoNotPay's help to find out the exact location of your prison pen pal. Follow three simple steps to get it done:
Find and click on the

Connect With an Inmate

category

Choose the

Locate Someone

feature

Enter the prisoner's name and the state they're held in
We will find the prisoner you are looking for even without their ID number and let you know the exact address of the correctional facility.
Other Helpful Features DoNotPay Offers

Our app has the scoop on the rules and regulations regarding Harris County inmate visitation in case you decide to go and see your incarcerated friend in person.
DoNotPay can help you find out more about calling inmates. If you want to learn about the services of other communication providers like Global Tel Link or Inmate Calling Solutions, you can count on us to provide you with all the necessary details.
Maybe you'd like to talk to prisoners over the phone in Texas or Arizona? We can tell you what the best ways to do so are. We also know the most convenient way to find convicts across the U.S. in states like California or Texas.
The world's first robot lawyer can assist you with numerous other tasks. Open DoNotPay in a and check out the issues we can help you with:
Fighting speeding tickets

Disputing traffic tickets