How to Get Halifax Chargeback Fast
Halifax is a financial institution that partners with retailers to give their customers an easy time while shopping. However, it's not a guarantee that all credit card purchases will go as expected, and so the bank adheres to Section 75 of The Consumer Credit Act 1974 to protect its customers.
Therefore, if you made a credit card purchase of more than £100 up to £30,000, Halifax allows you to claim the purchase amount fully. You'll need to prepare the right documentation, including the purchase invoices and any evidence you have to support your claim.
While you can quickly contact the bank and initiate the process, a little help from DoNotPay can go a long way. DoNotPay's Chargeback product will help generate a Halifax chargeback letter specific to your case, including the legal chargeback code required for your credit card.
When Can I Issue a Chargeback with Halifax? 

For a purchase to qualify for Halifax chargeback, it must be above £100 and up to £30,000. Also, all the payments should be made through a credit card and not through other payments like money orders, wire transfers, or digital payments. You can issue a chargeback in the following situations.
If there has been a breach of contract by the retailer or misrepresentation of the contract. For example, if you paid £1000 for a sound system and the retailer failed to deliver it or delivered a product that doesn't match the description, you are entitled to a chargeback.
The company or retailer becomes insolvent before you receive your order.
How to Get a Chargeback From Halifax on Your Own
If you have made a purchase that you feel qualifies for a chargeback under Section 75, you'll need to contact the bank right away and issue a chargeback request. First, however, you'll need to ensure that you have all the necessary documentation in place. Some of these documents that can help justify your claims include:
A detailed chargeback letter that explains your claim and what steps you have taken so far to try to resolve it with the company. It should also indicate the time limits (15 days or more) of your communication with the company.
A copy of the contract, terms, and conditions, and invoice to show the nature of the purchase and the agreements between you and the company.
A copy of other payments made to the company through different payment methods (other than your credit card).
Any other supporting documents could act as evidence in favour of your claim.
| | |
| --- | --- |
| Can You Request a Refund Via | Yes / No |
| DoNotPay | Yes |
| Email | No |
| Phone | Yes |
| Website/Online Form | Yes |
| Letter | No |
| In Person | No |
Make a Halifax Chargeback Claim through a Dispute Form
Go to the credit card dispute page on Halifax's website.
Scroll to the bottom of the page, where you can accept the terms of claiming by checking the box.
Click on the click-down tab that appears to reveal the menu.
Select your reason for disputing the transaction and then proceed.
Halifax will ask for more information and ask that you submit the evidence and other documents. 
Follow through the on-screen instructions to submit your claim.
Halifax will review your claim within five working days and get back to you.
Make a Halifax Chargeback Claim through the Phone
To make any claim or dispute a credit card transaction, you can call 0345 944 4555. The service is automated, and if you wish to speak to a representative, advisers are available every day of the week from 7 am to 11 pm.
How Long Does it Take for Halifax to Issue a Chargeback?
After submitting your Halifax chargeback claim, they will review it within five working days and give you an update. They may contact you for more information regarding your claim or inform you of the next steps and when the process will be completed.
How to Get a Halifax Chargeback with DoNotPay
It's never easy to follow up on a company that failed to deliver on a product or is no longer in operation. However, the bank can help you retrieve your money through a chargeback claim. While you can issue a chargeback claim by yourself, it may be a lot of work.
Not to worry because DoNotPay can help you through its Chargebacks UK product.
Here's how it works:
Find the Chargeback Instantly product on DoNotPay. 
Tell us which credit card (or ACH transfer) the payment was on, and enter the name of your bank and the merchant. 
Select the reason for your chargeback, and provide relevant details, including the charge amount, the charge date, a description of the payment, and any files you can upload as evidence. 
And that's it! DoNotPay will generate a chargeback letter on your behalf with all of the evidence and legal chargeback codes necessary and fax or mail it to your bank. Once the request is processed, you should see the charge re-deposited into your account within several days. After 45 days, if the merchant hasn't disputed the chargeback, the refund is entirely yours!
What Else Can DoNotPay Do?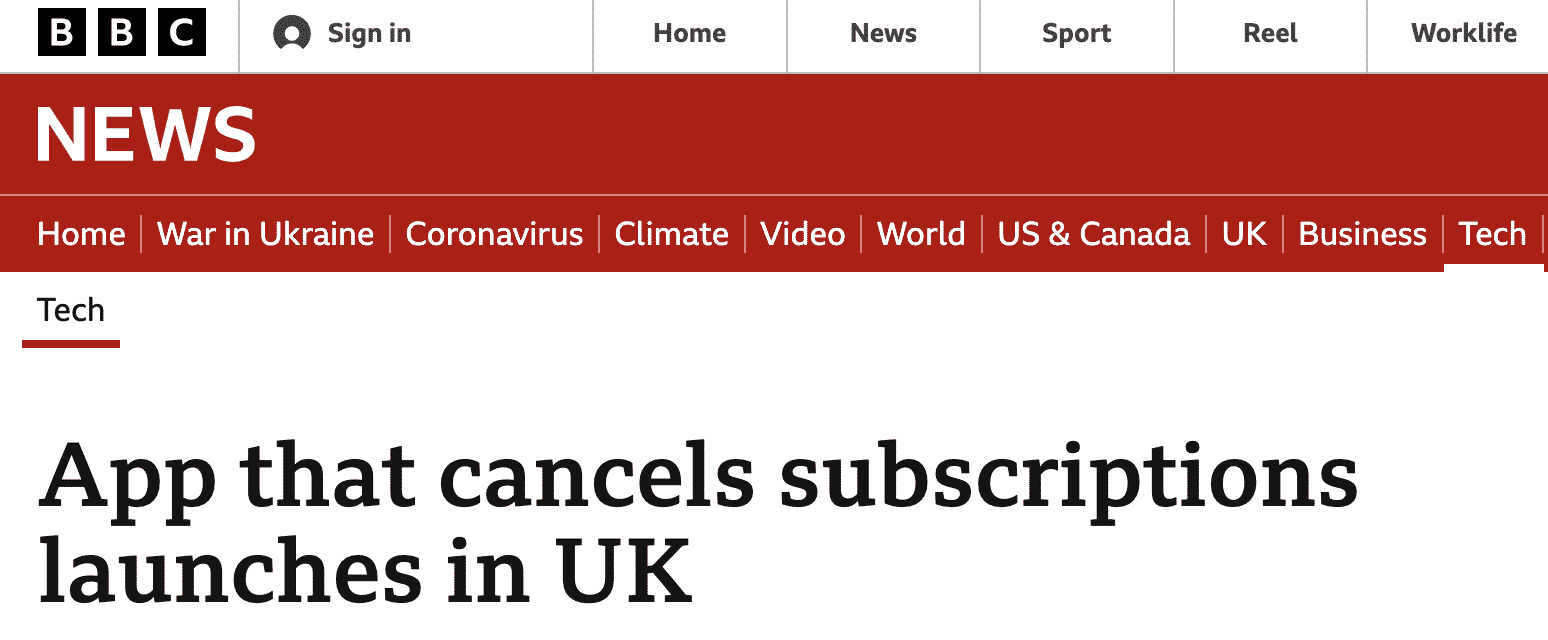 DoNotPay can help you with the following:
Check out DoNotPay to get more information.