Start Your GoHenry Free Trial With a Virtual Credit Card

If you've recently been offered a , now is a great time to take advantage of it. Based in both the UK and the United States, GoHenry is a popular financial tech company that helps parents provide their young children with a solid financial education.
With GoHenry, you can get a Visa debit card for your youngster aged 6 to 18. You can then use this card to teach your child the value of money, how to save, how to make debit purchases, and more. With GoHenry, parents can set up weekly allowance payments and give their kids extra cash for completing additional chores. These and many other benefits are available for just $3.99 per month.
Sadly, free trial offers aren't always totally free. As soon as trial periods end, many UK consumers are automatically charged full subscription fees. Worse still, it's rarely possible to get this money back.
Forgetting to cancel subscriptions that automatically renew after trial offers expire can be incredibly costly. The good news is that DoNotPay can help you take advantage of a free trial offer from GoHenry without ever being charged. With DoNotPay virtual credit cards, you can block companies from auto-renewing subscriptions after trial offers end.
A free virtual credit card will allow you to enjoy totally risk-free trial periods from:
Does GoHenry Offer a Free Trial?
There is an ongoing offer that UK consumers can take advantage of. With this offer, you can get one month of service absolutely free. If you do not cancel before the trial period ends, fees for your next month of service will be automatically deducted from your parent balance.
How Can I Get a GoHenry Free Trial?
Getting a is incredibly easy. You simply need to:
Visit the GoHenry website
Click the "Get Started" button at the top left corner of your screen
Enter in your parent information
Create your account
Enter your child's information
Your free trial offer will be instantly applied. You will have one month from the creation of your account to cancel your subscription.
Does the GoHenry Free Trial Automatically Renew Into a Paid Subscription?
Your GoHenry subscription will automatically renew after your trial period ends. If you forget to track your trial period and do not cancel, you will not be able to get a refund. Cancellations after the bill has already been processed will be effective at the start of the next month's service.
Avoid Automatic GoHenry Renewal With a DoNotPay Virtual Credit Card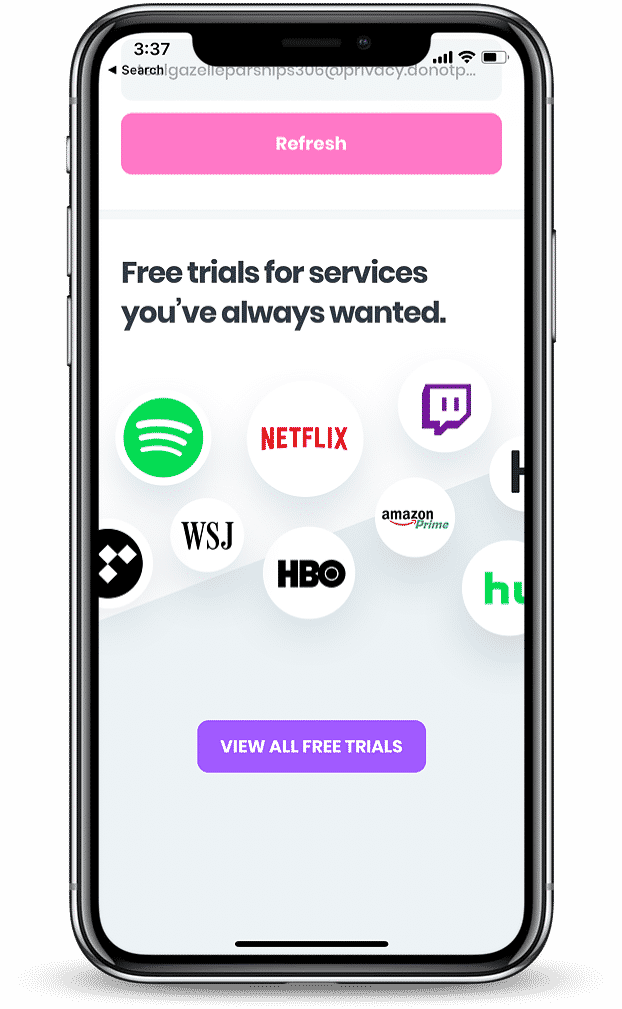 It is important to close your GoHenry account before the end of your trial date. When you do, you'll automatically enter into a three-day "cooling off" period. This places your account on hold and gives you the opportunity to mull your decision over. During this period, you can reactivate your account at any time. If you choose not to reactivate before the three days have passed, you will need to create a brand new GoHenry account if you ever wish to use these services again.
There is one very easy way to avoid being billed for services you no longer want after trial periods are complete. Using a DoNotPay virtual credit card will mask your payment information. This way, if you forget to cancel this service, GoHenry will not have a way to charge you. If you choose to remain with GoHenry following your trial period, you can always update your payment information manually.
How Much Does GoHenry Cost After a Free Trial Is Complete?
GoHenry costs just $3.99 per month for each child that you sign up for this service. This charge will be automatically billed at the end of your free trial period, and on the same date each month until your subscription is canceled. If you have multiple children, the costs for this service will be as follows:
| | |
| --- | --- |
| Number of Children | Monthly Charge |
| 1 | $3.99 |
| 2 | $7.98 |
| 3 | $11.97 |
| 4 | $15.96 |
| 5 | $19.95 |
This service is for children ages 6 to 18. However, your child's account will not automatically terminate at the age of 18. You must call in and cancel your subscription after a child's 18th birthday. If you do not, GoHenry will continue to charge you.
What Are the Most Popular Alternatives to GoHenry?
GoHenry isn't your only option for teaching your child money management. As an alternative, you can open a savings account with your own personal banking institution. You can also take advantage of similar services from companies like:
What Else Can DoNotPay Do?
DoNotPay is built to solve problems. Getting a DoNotPay subscription can help you save both time and money. As the world's very first robot attorney, DoNotPay can help you take care of challenging legal and financial issues in no time.
In addition to getting a GoHenry free trial without ever having to part with your hard-earned cash, you can also use DoNotPay to successfully:
Sign up now to take advantage of all that DoNotPay offers!