Start Your Geneticore Boost Free Trial With a Virtual Credit Card

If you feel that your current workouts are not giving you the results you have hoped for, you may want to consider adding a performance-enhancing supplement to your daily routine. Geneticore Boost is one of the most popular performance-enhancing supplements on the market today.
If you are looking for a way to try without getting charged, DoNotPay has the perfect solution.
What Is Geneticore Boost?
is a supplement that claims it will increase a male's testosterone levels that helps to give him more stamina during his workouts and other aspects of life. Some of the things that this supplement claims to do is:
Help men build bigger muscles
Improve stamina
Lose body fat
Improves vitality in the bedroom
Promotes healthy bones
Boost testosterone levels
The supplement claims to improve a man's overall health and wellness. However, in order to see any improvements, it suggests that you eat a high-protein diet and exercise regularly. What Are the Ingredients in Geneticore Boost?
Geneticore Boost is said to be all-natural. It is difficult to find all of the ingredients but the three main active ingredients include:
D-Aspartic Acid - A type of amino acid that works with the body's natural hormone to increase testosterone levels.
Tribulus Terrestris Extract - A plant that produces spiky fruits. Inside of the plant is a substance that is believed to increase a man's libido. In some countries, people use this plant to act as an aphrodisiac.
L-Arginine - A type of amino acid that helps your body produce protein. It has been known to make workouts more efficient.
Geneticore is available in easy-to-swallow capsules and many have referred to it as a "safer alternative to steroids." However, the company does not make any claims to its safety. What Are Some Alternatives to Geneticore Boost?
There are several items currently on the market that claim to help boost testosterone and help improve overall performance. Here is a look at some of the most popular alternatives.
| | | |
| --- | --- | --- |
| Product | Quantity per Bottle | Price |
| Roman Testosterone Support | 120 Tablets | $10 |
| Testro-X | 90 Tablets | $54.95 |
| Test Boost Max | 90 Tablets | $49 |
| Puritans' Pride Viper | 120 Capsules | $9.39 |
| T-Drive Testosterone Support | 90 Capsules | $69.99 |
| Irwin Natural Testosterone Mega-Boost RED | 60 Capsules | $36.28 |
Can You Get a Free Trial of Geneticore Boost?
Yes. There are several companies that offer a free trial of Geneticore Boost. It is sold on Amazon, eBay, and many other sites. The price for one bottle of Geneticore Boost will cost around $65.
Some sites that offer a free trial will give you the first 30-day supply for free. However, you will have to submit your credit card information. After the first 30 days, the company will automatically sign you up for a $65 per month subscription.
How to Avoid Getting Charged for Your Geneticore Boost Free Trial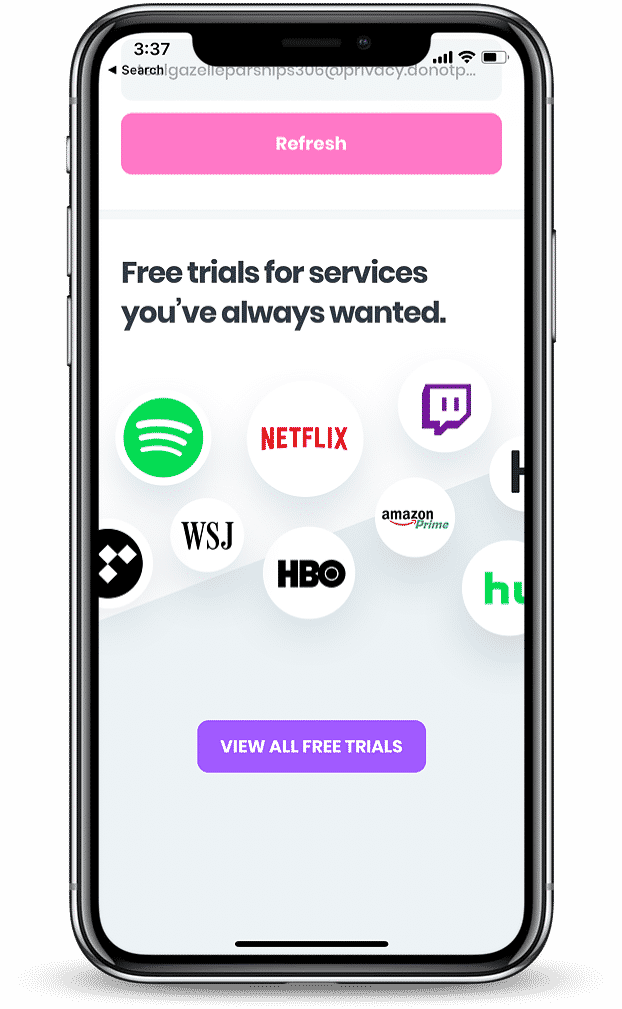 If you are wanting to try the Geneticore Boost free trial, you should get DoNotPay's virtual credit card first. When you sign up for your free trial, you will be asked for your credit card information.
With the virtual credit card, you will have a credit card that comes with its own:
Expiration Date
Card Number
CVV Number
The card comes with real information, but it is not connected to any of your accounts, so you will never have any of your money withdrawn from your accounts. With this card, you can have added peace of mind knowing that your free trial is actually free.DoNotPay Can Help You With Other Free Trials

In addition to helping you not get charged for your Geneticore Boost free trial, DoNotPay's virtual credit card can work with many other companies as well. Some of the ways that we can help you include:
There are many other services and products that DoNotPay has to offer. If you would like to see how we can make your life easier, feel free to check out our full list of services today.